Blog for Zip line Attraction in the Smoky Mountains
Located in Pigeon Forge, TN and near Gatlinburg and Sevierville.
Blog posts for category "Smoky Mountains"
---
Is it just us, or has the weather recently taken a slight turn toward being more fall-like? It's been great to enjoy some milder temperatures and the release of the stranglehold that high humidity has had on this region for the past month or so. This recent change in meteorological fortune has made the idea of spending time outside a lot more tolerable than it was just a couple of weeks ago, and as we usher in autumn this week, it's time to start thinking about fall picnicking.
---
As we anticipate the arrival of fall and the cooler, more pleasant days it brings, this might be a good time to start planning an autumn picnic. As much as mankind has strived to shield and protect itself from the elements and create comfortable indoor living spaces, there's still something about enjoying a pleasant meal in the peace of nature that's universally appealing.
---
When referring to our neck of the woods, a lot of folks automatically associate the Great Smoky Mountains with the state of Tennessee. That's understandable; some of Great Smoky Mountains National Park's most iconic sites are within our state's borders, including destinations like Cades Cove, Elkmont, the many hiking trails leading to summits like Mt. LeConte and access to the highest point in Tennessee - Clingmans Dome.
---
It's a common story around here: We often meet people who chose to retire in the Great Smoky Mountains of Tennessee, and in many cases, it all started with a vacation. It's not unusual to hear relocated residents say things like, "We came here on a family trip one summer and fell in love with the area." And we're not just talking about people who live within a few hours of here. A lot of retirees who put down roots in the Smokies hail from places like Florida, Michigan, Ohio and beyond. Lately, there's been a large influx of transplants from the West Coast.
---
The great outdoors is starting to get a lot more colorful than it was just a few weeks ago. Tree canopies are budding into their green fullness, and flowering trees like Bradford pears and dogwoods have already seen their annual blooms come and go. However, throughout the Great Smoky Mountains, wildflowers of abundant species and colors are either in bloom or will be at some point in the next couple of months. It's wildflower season in the Smokies, and if you'd like to know more about what to see and where, continue reading.
---
Let's start with the assumption that at some point this year, you'll be vacationing in the Great Smoky Mountains of Tennessee and that you'll be basing your trip in Gatlinburg, Sevierville or Pigeon Forge - the three primary tourist communities in the Smokies. Granted, there's enough to do in those three towns (not to mention Great Smoky Mountains National Park) to keep a family immersed in good times for weeks on end.
---
With Valentine's Day only a couple of weeks away, we thought this might be a good time to come to the rescue of any of you guys or gals who are scrambling to come up with a unique way to wow your special someone this year. No worries; it's not too late to put together a romantic Smoky Mountain getaway that will go down as one of your all-time great Valentine celebrations. Any of the following suggestions will earn you points for sure, or if you're really motivated, you could incorporate more than one of them and gain instant status as Significant Other Of The Year.
---
We're within days of ringing in 2023. Although our year is merely an astronomical unit of measurement, based on the earth revolving around the sun, there's something symbolic about flipping the metaphorical calendar from December to January that instills many with a sense of hope and renewal. It's a time for saying goodbye to the not-so-great parts of the previous year and starting clean with a fresh slate, a time for New Year resolutions and approaching life with a new perspective.
---
Great Smoky Mountains National Park is a rarity within our country's national park system. It's the most visited of them all, and it's one of the few that doesn't require an admission fee. That was a stipulation attached to one of the early land donations that helped create GSMNP in the early decades of the 20th century.
---
At least once a year, we like to share information about bears - specifically, the black bears that live in the Great Smoky Mountains. This is an important subject, because as tourism has grown in the Smokies over the years, so has the number of incidents of interaction between bears and people. Sometimes, these encounters have resulted in harm, and even death, to humans. But more often than not, they spell trouble for the bears involved. In some cases, they can even lead to the animal's death.
---
People use all modes of transportation to get to the Great Smoky Mountains. Most drive their own car, truck or SUV. Some fly and rent ground transportation. Many visitors to the Smokies, however, prefer the two-wheel approach to touring the scenic mountains of East Tennessee and Western North Carolina. If you're a motorcycle owner and are thinking about heading to the Smokies in the near future, then this post is for you. This week, we're going to lay out some of the best-loved destinations and routes for those who prefer seeing the sights with their feet up and their hands on the handlebars.
---
We all know that tent camping is one of the most affordable ways to spend a night in the Great Smoky Mountains of Tennessee. On the opposite end of the spectrum, a person could spend hundreds of dollars per night on an upscale hotel or rental property. For many travelers, however, RV camping hits that sweet spot between affordable roughing it and being able to enjoy some of the amenities of home.
---
This week, we're getting an early taste of spring thanks to some beautifully sunny skies and mild temperatures. It's conditions like this that have us looking forward to launching our 2022 season at Smoky Mountain Ziplines in the very near future. But it also has thinking about all the other great outdoor opportunities that lie ahead as we head into warmer seasons.
---
Last week, Smoky Mountain Ziplines introduced you to three one-of-a-kind rental properties in the Smokies. We felt they deserved a little special attention since there are literally hundreds of overnight rentals in the area, and we thought it would be worth it to share a few that really stood out from the crowd thanks to their unique features and attributes. But there are actually many more standouts when it comes to accommodations in the mountains, so we're back this week to tell you about a few more rental cabins and other lodgings that are worth a second look because of their uniqueness.
---
When planning a vacation or weekend getaway to the Great Smoky Mountains of Tennessee, there are lots of decisions to be made between the time you set the dates for your trip and when you finally back out of the garage on your way to the mountains. One of the most important of those decisions is your choice of vacation accommodations. After all, this is going to be your home away from home for anywhere from one night to a week or more, so picking wisely can set the whole tone for the rest of your trip.
---
In last week's post, we talked about the arrival of the fall colors in the Great Smoky Mountains. We made some estimates as to when the colors might peak in which parts of the region, and we even touched on a little about the weather conditions that are ideal for creating the brightest and most vivid color shades in the area foliage.
---
Last week, we introduced you to some of the most unusual accommodations in the Smokies-three properties that are truly unique and have the potential to make your mountain stay one you're likely to remember for years to come. We're going to continue this week with a few more lodging providers that go above and beyond the traditional hotel/motel or overnight-rental formula.
---
Need to find a place to stay for that next trip to the Great Smoky Mountains? No problem! Gatlinburg, Pigeon Forge and Sevierville alone are home to dozens and dozens of lodging providers, from mom-and-pop motels and large chain hotels to overnight rental properties and quaint bed-and-breakfast inns. It's not difficult to find a property that will best suit your family's needs when it comes to location, amenities and budget.
---
As more and more folks are hitting the highway this summer, you may be noticing a lot more recreational vehicles on the road than in years past. During the height of the pandemic, lots of folks turned to camping as a safe way to travel while still enjoying the country. These days, RVs seem to be continuing that popularity streak, whether it's a full-size motorhome, a fifth wheel or an economy-sized trailer.
---
Did you know we're smack in the middle of National Park Week? The annual event, sponsored by the National Park Service and the National Park Foundation is a celebration of America's most treasured resources. There are more than 400 national parks across the country, and we're fortunate to have the most visited one in the nation right here in our backyard-Great Smoky Mountains National Park.
---
Most folks know Dolly Parton was born and raised right here in the Great Smoky Mountains, near Sevierville, Tennessee. But beyond that, how much do you know about the legendary country music singer and actor? This week, we're going to put you to the test. Take our quiz and see how your knowledge base stacks up to the fact. Then next week, we'll share the correct answers and dive a little deeper into the star's history. Good luck!
---
There are few things that can help a child throughout his or her educational years than instilling an early love of reading. And that's the idea behind Dolly Parton's Imagination Library, a program that mails free books to children all over the world, from birth until they begin school. The intent is for parents to read to their children and begin nurturing a love of literacy early on, so that by the time they start school, they already have developed a passion for books. And in some cases, they may already have learned how to read.
---
The music theaters of Pigeon Forge are on hiatus for the indefinite future, but we at Smoky Mountain Ziplines thought we might take advantage of this lull in the schedule to look back on the history of this unique form of entertainment in the Great Smoky Mountains. The presence of theaters in this area dates at least back to the 1970s, and one of the venues founded that decade - Sweet Fanny Adams Theatre in Gatlinburg - is actually still in operation today, making it the longest continuously running show in the area.
---
After taking two and a half months off for a winter hibernation, Smoky Mountain Ziplines is officially open for the season, as of this past weekend! We thought we'd mark the occasion this week by pointing out all the great reasons to visit our Pigeon Forge attraction in the mountains and add a little adventure to your Smoky Mountain travel plans. Whether you intend to come to the Smokies this weekend or perhaps wait until school is out for summer, we have a whole lot to offer our guests.
---
Although our Smoky Mountains zipline attraction is on hiatus, we realize that some of you still like to have outdoor fun all year long. The biggest challenge, of course, is the weather. It's generally too cold to zipline this time of year (and lately, it seems like it just won't stop raining), but there are still a few things you can do right now that will allow you to get outside and get some fresh air and, in some cases, even a little bit of exercise. So until zipline season returns, here are just a few ideas for ways to have fun in the great outdoors of the Great Smoky Mountains.
---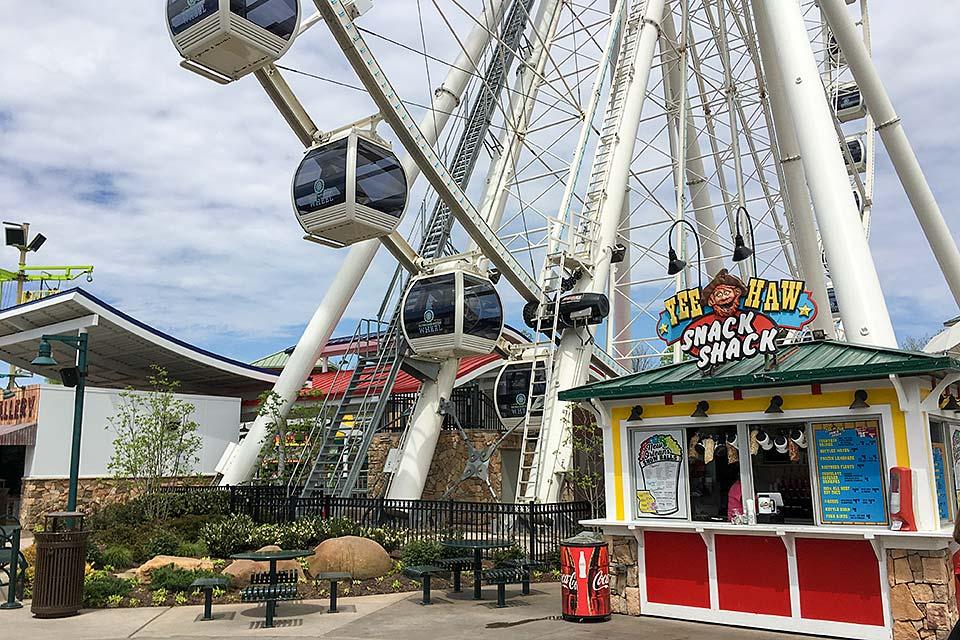 In just a little over a week, we'll be ringing in not just a new year but also a new decade. Saying "Twenty-twenty" has a nice ring to it, and if you don't have any New Year's Eve plans yet, Smoky Mountain Ziplines can offer you a few suggestions for places here in the Smokies where you can also say "So long, 2019" and "Hello, 2020!"
---
Chances are the vast majority of you spend Christmas Eve and/or Christmas Day at your own home or at the home of close relatives like parents, grandparents or in-laws. That's no surprise; Christmas is traditionally spent with family, so our homes are the most comfortable place to celebrate that holiday. But this year, consider starting a new tradition – a Christmas vacation. (Hey, it's such a great idea that they made a movie by the same name, right?) Specifically, you could spend this Christmas in the Great Smoky Mountains, which allows you to do the whole gift-giving thing, but it also opens up a whole new world of possibilities. This week, we would like to share five reasons to do Christmas in the Smokies.
---
Since this is Thanksgiving week, we thought it would be fitting to make this week's blog post about thankfulness. So naturally, that got us thinking about reasons to be thankful for living in or visiting the Great Smoky Mountains. There are way more than five, but for blog purposes, we're just mentioning a few of the main ones that come to mind. So keep these in your mind the next time you visit the Smokies. And Happy Thanksgiving from all of us at Smoky Mountain Ziplines!
---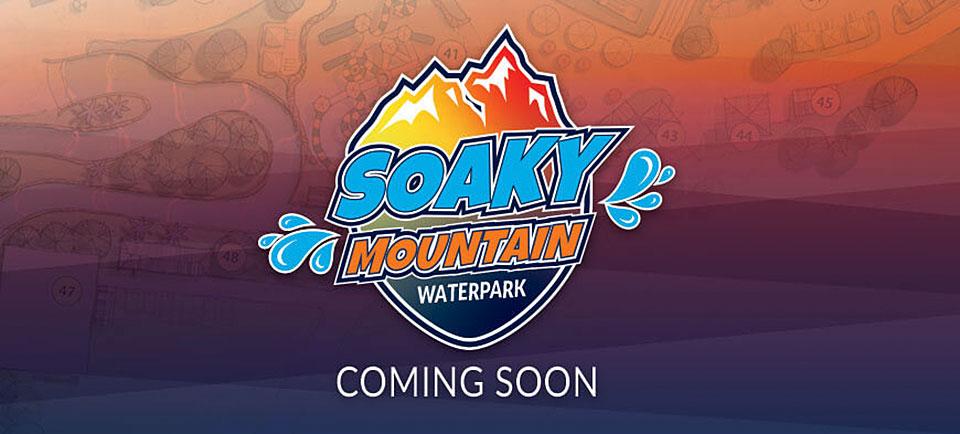 Look out, Dollywood Splash Country, there's a new water park in town. At least there will be next year, when Soaky Mountain Waterpark makes its debut in Sevierville. The 50-acre outdoor attraction will be operated by Wilderness at the Smokies Resort and will be located across the street from both the resort and the Sevierville Convention Center.
---
I think we can all agree that most of us spend way too much time on our phones and other devices these days. It's so easy to get swept away in a sea of social media, games, texting and other electronic pursuits. Too often, this comes at the cost of human interaction and basic conversation. When you visit a place like Great Smoky Mountains National Park, having your nose stuck in your phone screen is an even worse no-no. Why stare at Facebook when you have some of the most beautiful scenery in the country in front of your actual face.
---
If it weren't for the creation of Great Smoky Mountains National Park, it's possible that the Smokies area as we know it – Gatlinburg, Pigeon Forge and Sevierville – wouldn't have developed into the tourism destination that it is today. The park itself has become one of the most popular in the nation. In fact, it's the most visited, with some 10 million guests passing through its gates each year.
---
A few weeks ago, we shared information about how to enter the lottery to receive a parking pass to see the synchronous fireflies in the Elkmont section of Great Smoky Mountains National Park. Notifications went out on May 10, and unfortunately, most who applied online for a pass weren't fortunate enough to be selected (we actually count ourselves in that number).
---
If you've never ridden a zipline before, you may be wondering if just anyone can step up and take that leap of faith to go sailing among the treetops like a bird. The short answer is yes – with just a few exceptions.
---
One of the most spectacular annual events in the Smokies is coming up soon, and if you want to participate, you'll have to play the lottery.
---
As of last Friday, Smoky Mountain Ziplines is officially open for its 2019 season! Along with the first appearance of the robin and the blooming of flowers, it's one of our sure signs that spring is just around the corner in the Smokies. Fortunately, this past off-season didn't drag out too long, and now we're excited to be opening our doors and welcoming visitors to our Smoky Mountain zip line and canopy tour.
---
We're more than two weeks into the government shutdown, and as we post this, there's no immediate end in sight. In our area, the shutdown's biggest impact has been on Great Smoky Mountains National Park. Here's what the park website says about it:
---
This may seem blasphemous to some of you, but there's no law that says you have to spend the Christmas holiday at your home or at the home of a family member. In fact, have you ever considered a vacation Christmas away from home? If not, this year may be the perfect time to try it, and believe it or not, it's not too late to put together an unforgettable Christmas vacation of your very own in the Great Smoky Mountains of Tennessee. The best part is that you don't have to include Cousin Eddie if you don't want to.
---
A few months ago, we told you about a new section of Foothills Parkway that was expected to open in the fall. That future arrived last week, and with the opening of the so-called "Missing Link," motorists, bikers and cyclists can now enjoy an uninterrupted 33-mile stretch of road that runs from U.S. Hwy. 129 near Chilhowee Lake to Wears Valley, TN.
---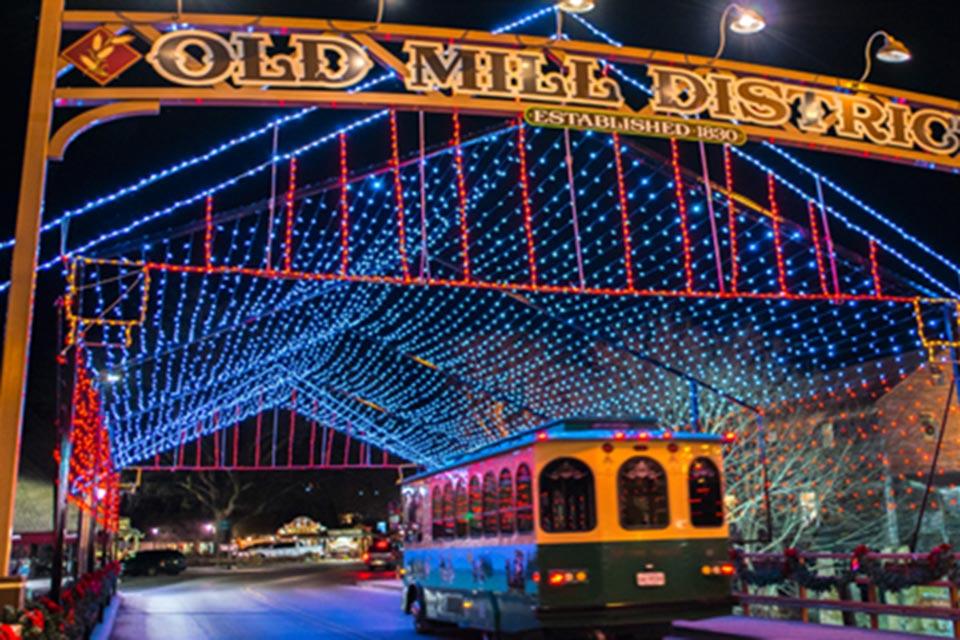 Even though we finally started getting fall weather just a few weeks ago, believe it or not, it's already time for winter in the Great Smoky Mountains. It's true. While the season doesn't officially hit for another six weeks or so, the cities of the Smokies aren't waiting around to begin celebrating that magical time of year. Several will be kicking off their own respective Winterfest activities next week, and that's just the beginning of what will wind up being four months' worth of decorations and special events.
---
If you continued reading past the headline, expecting a story about the disappearance of some sort of half-man, half-ape creature, we hate to disappoint you. However, what we're talking about this week is still an interesting story, and one that could have more of a direct impact on your own life.
---
Yep, the kiddos are all back in school (Hallelujah!), so for them, summer is over, for all intents and purposes. But have you checked the calendar or a thermometer lately? Both would indicate that summer is officially still in full swing. And that means there's still plenty of warm-weather fun in store for those of us who aren't tied down too tightly by school schedules.
---
There's good news this week from Great Smoky Mountains National Park. The Clingmans Dome Observation Tower is open once again to the public after being closed for several weeks. The tower had been closed so work crews could add surfacing to the ramp leading up to the tower, part of a major renovation project that began in 2017.
---
Last week, we offered four suggestions for things that you might avoid doing when you're vacationing in the Smokies. These included staying glued to your phone throughout your entire trip; feeding or getting too close to bears; overlooking discounts on shows, attractions, shops and restaurants; and forgetting to factor in the weather when making your daily plans. Again, these are all things NOT to do on vacation.
---
With some 10 million people crossing its borders each year, Great Smoky Mountains National Park is the most visited national park in the country. And for good reason. It's one of the largest national parks by area, and within its 800 square miles (spanning two states) are unspoiled forests, majestic mountains, pristine waterways and thousands of species of living creatures, from insects to elk.
---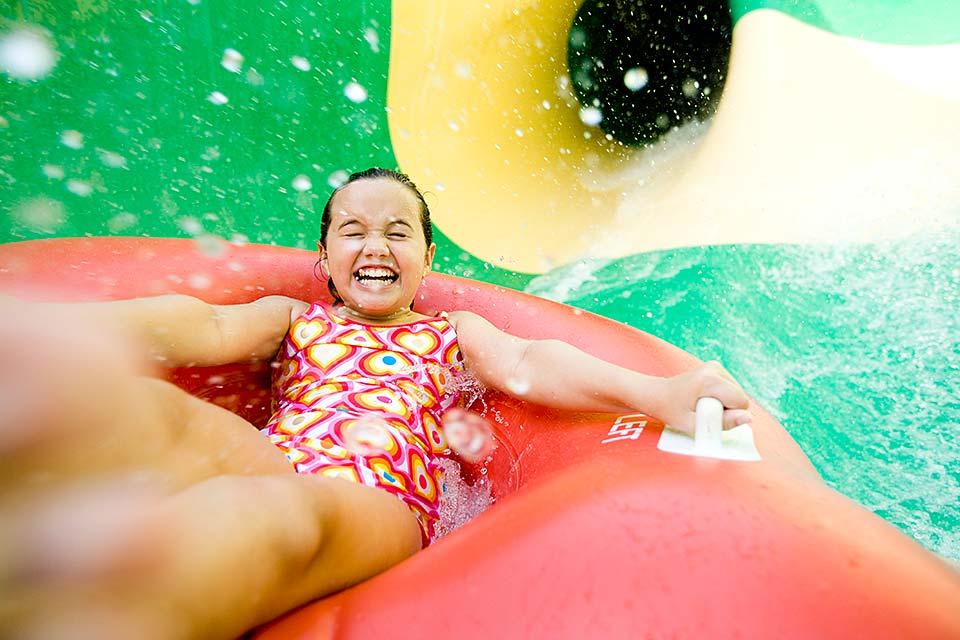 Someone must have broken the sun. It's stuck on the HOT setting, and we can't seem to get any relief from the heat and humidity this week. And local forecasts don't call for much rain to help us out in the near future.
---
This has been a big topic in the news around here lately. Saying, "Don't feed the bears" has almost become a cliché in our culture, but it's based in fact, and the consequences of giving human food to wild bears can be tragic. Just this past week, a mother bear and two of her yearling cubs had to be euthanized by national park officials because park visitors encroached on the animals' territory and fed them. It's really a shame when humans disobey the rules, and the bears are the ones that have to pay for it.
---
In case you weren't already aware, Smoky Mountain Ziplines is open for the season. And it's looking like this weekend might be a great opportunity to help us kick off 2018 by experiencing some of the area's best ziplines, Smoky Mountains beauty and some awesome spring weather, all at the same time.
---
Smoky Mountain Ziplines is officially open for the 2018 season! And we're excited to be back, providing our guests with an unforgettable experience that includes ziplines, Smoky Mountains and more fun than you've probably had in a long time. If you've ziplined with us in previous years, then you have a good idea of what we have to offer. But if you've never ziplined with us before, or if you've never been on a zipline at all, then read on for an overview of everything we'll have to offer this year.
---
Traveling with kids can be a lot of fun, but it can also be a challenge, especially if the tykes are around age 10 or younger. They're still at an age where they might need a little assistance from mom and dad when it comes to staying mentally occupied, not to mention the fact that the littlest of the little actually might need physical assistance in the form of a stroller or perhaps being carried from time to time as the day wears on.
---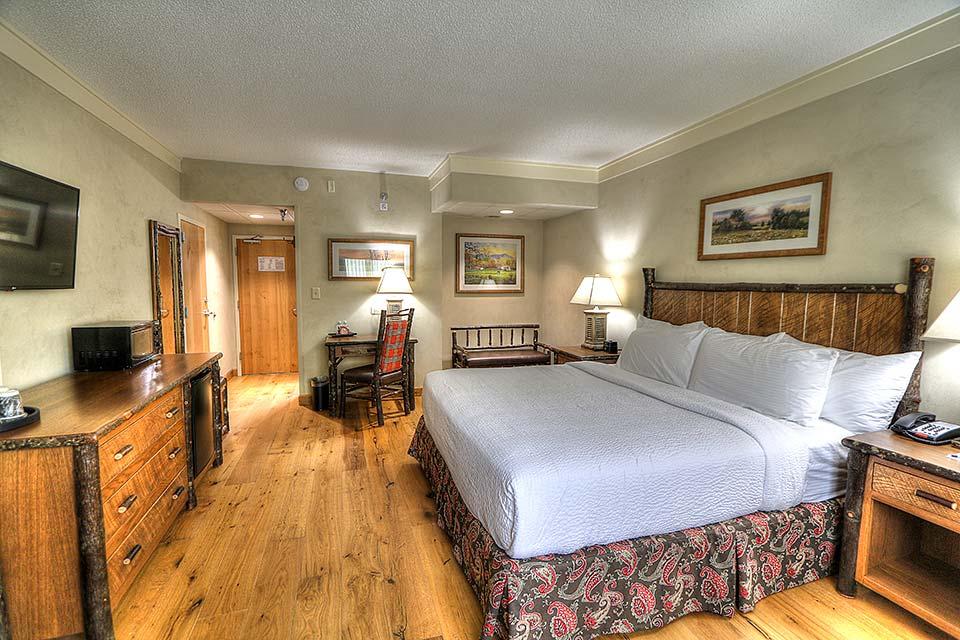 We may still be in February, but you can already sense the buzz around town as spring bears down on us. It seems like everyone around here is more than ready for winter to say goodbye and for spring to return with its warmer days and its budding trees and flowers. At Smoky Mountain Ziplines, we're ready to get cranked up for this season too, but until we are able to officially welcome our visitors back to zipline Smoky Mountains in 2018, we can tell you about a bunch of new and newish things to look forward to in Gatlinburg, Pigeon Forge and Sevierville.
---
We've just kicked off a new year, but this week, we thought we'd spend some time looking back. Way back…
---
Baby, it's cold outside, if you haven't noticed. This time of year, there's always a higher risk of sub-freezing temperatures, but for the last week or so, we've really been dealing with a cold snap in the Smokies, to say the least. Chances are, you have too, even if you are from outside our state.
---
Twenty-seventeen is wrapping up, and soon, we'll be ushering in a new year. New years are times for new beginnings, but historically, the months of January and February have been slow days in the Smokies. Tourism numbers drop during the cold winter months, and although more businesses stay open during the traditional off season than in years past, some still go into hibernation until spring. That even goes for our Smoky Mountains zipline attraction.
---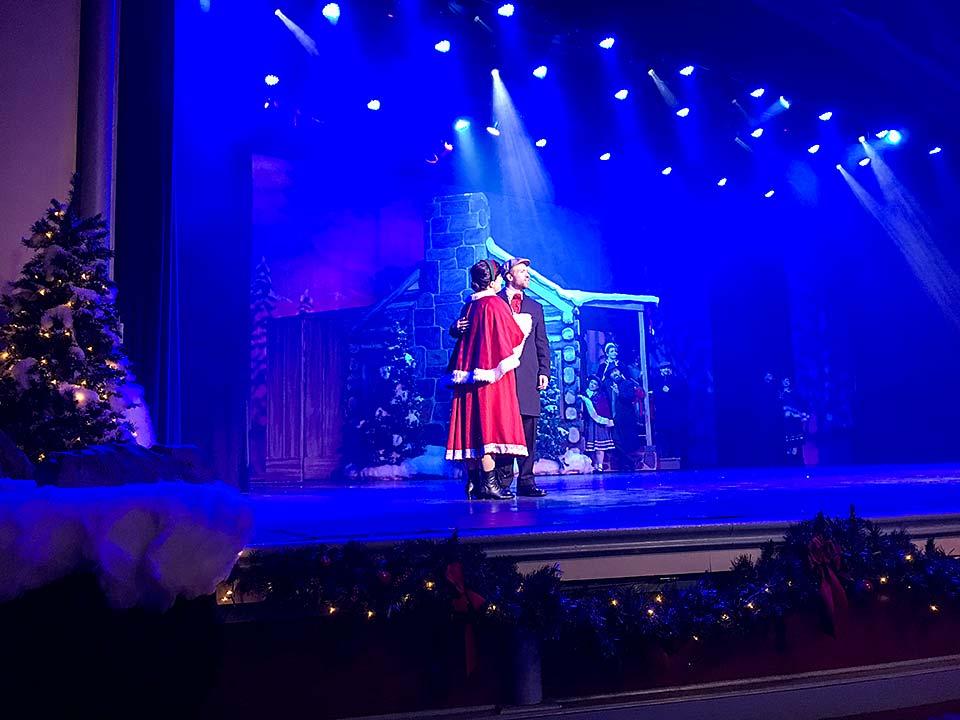 Okay, all you Christmas season fans… Thanksgiving is officially over, which means that if you haven't done so already, you can finally put those trees up, string lights all over the house and blast your favorite carols at full volume, all in good conscience. No one can give you a hard time about it now.
---
Thanksgiving is next week. We all know how that works, right? We get together with family, we stuff ourselves with turkey and all the trimmings, we manage to find just enough room for a piece (or two) of pie, and then we kick back in a drowsy stupor to watch football for the rest of the day. Of course, you then proceed to eat leftovers for at least the next three meals.
---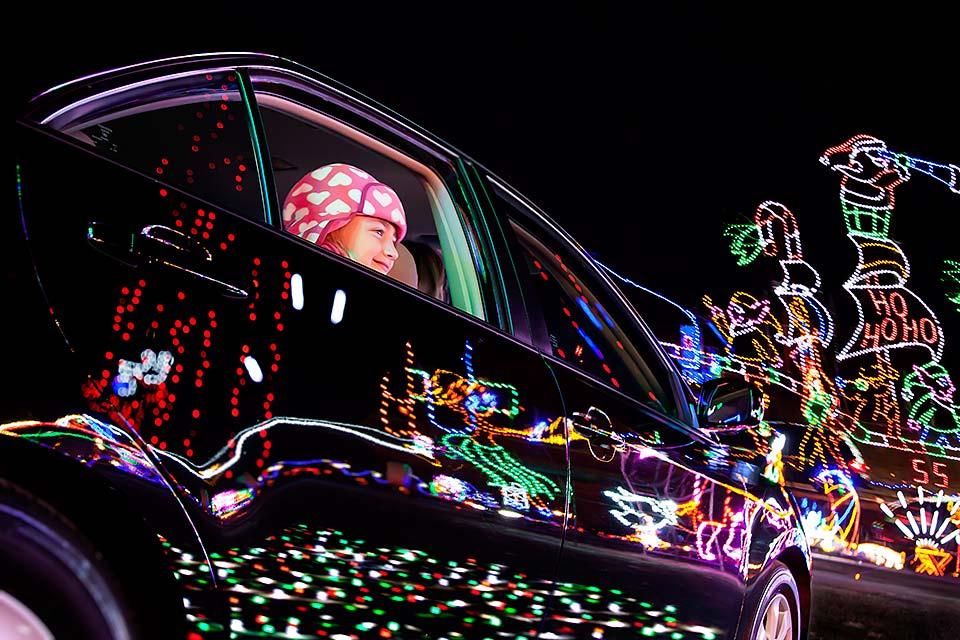 We're only a month and a half into autumn, but here in the Great Smoky Mountains, everyone's thoughts are already turning to winter. That's because we're about to kick off a four-month-long event that celebrates that season and all the holidays that fall within it. Once again, Winterfest is coming to town, and the communities of Gatlinburg, Pigeon Forge and Sevierville are gearing up for one of the most popular and festive stretches of seasonal celebration in the region.
---
Don't get us wrong; we definitely think Smoky Mountain Ziplines is well worth the trip, whether it's your first time ziplining or your 100th. With the most exciting ways to zip line Gatlinburg, Pigeon Forge and Sevierville have to offer, we can help turn any morning or afternoon into an adventure as you spend hours in our mountainside zipline course. You'll fly, you'll see stunning mountain views, and you might make a few new friends along the way.
---
Our guests come to Smoky Mountain Ziplines for one primary purpose – to experience the adrenaline-surging excitement of riding a zipline. Whether it's someone's first time or 101st, speeding through the treetops like Tarzan is just plain fun, and it's an experience we're always more than happy to share with folks in town to visit the Great Smoky Mountains.
---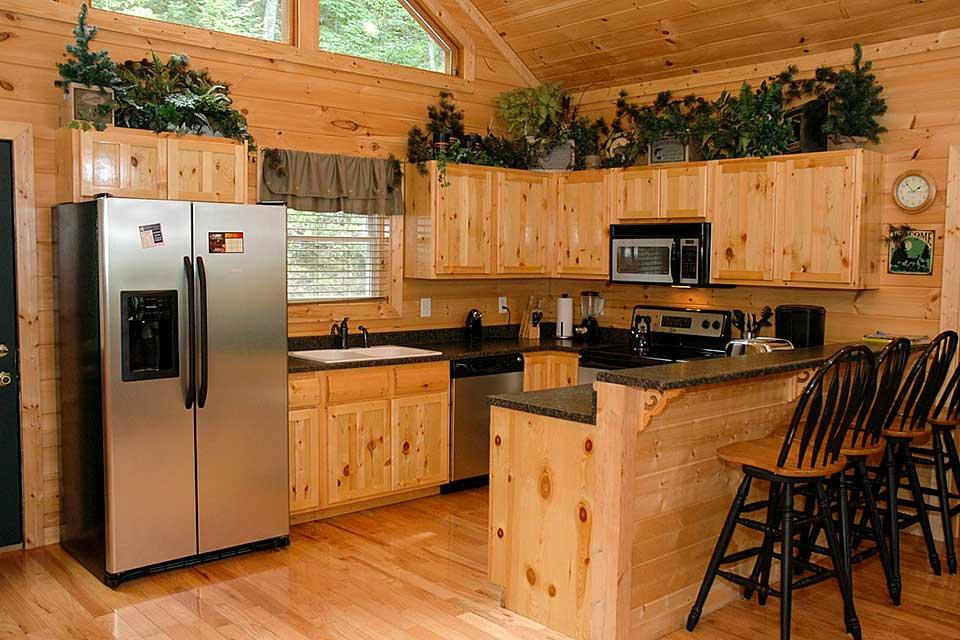 You don't have to drive far up or down the Parkway in Gatlinburg, Pigeon Forge or Sevierville to find food. Hundreds of restaurants that cater to all types of cuisine and all price points dot the main roads of the Smokies, which should be no surprise, considering that eating out is one of the perks of being on vacation. Cooking is usually one of the top things that folks enjoy taking a vacation FROM.
---
In today's amped-up, maxed-out world, we could all use a little more relaxation. With the daily demands of work, family and sometimes even social pursuits, it seems like there's always something nipping at our heels that requires our attention. Over time, this steady drip-drip-drip of stimuli can lead to lack of sleep, fatigue, chronic worry and high levels of stress.
---
These days, it seems that folks are always looking to acquire more stuff in their lives, but when you think about it, even the most expensive toys are of little value in the end. Like they say, you can't take it with you.
---
Planning a trip to the Great Smoky Mountains of Tennessee can be a daunting task. After all, the traveler has almost infinite options when it comes to planning a vacation day, so trying to narrow down all those choices and fit a select few into a finite span of time can be quite challenging. Hopefully, this week's post will get you started with at least a few suggestions for how to spend a day in the Smokies and get the most out of it. In this scenario, we try to touch on as many different aspects of Smoky Mountain life as we can. The rest is up to you.
---
Thinking about visiting the Smokies this week? You've picked a great time to travel. The weather here at Smoky Mountain Ziplines has been almost perfect – warm and sunny with some refreshing spring breezes. You might say the weather is ideal for outdoor fun like the kind you'll find at our Pigeon Forge/Gatlinburg zipline attraction.
---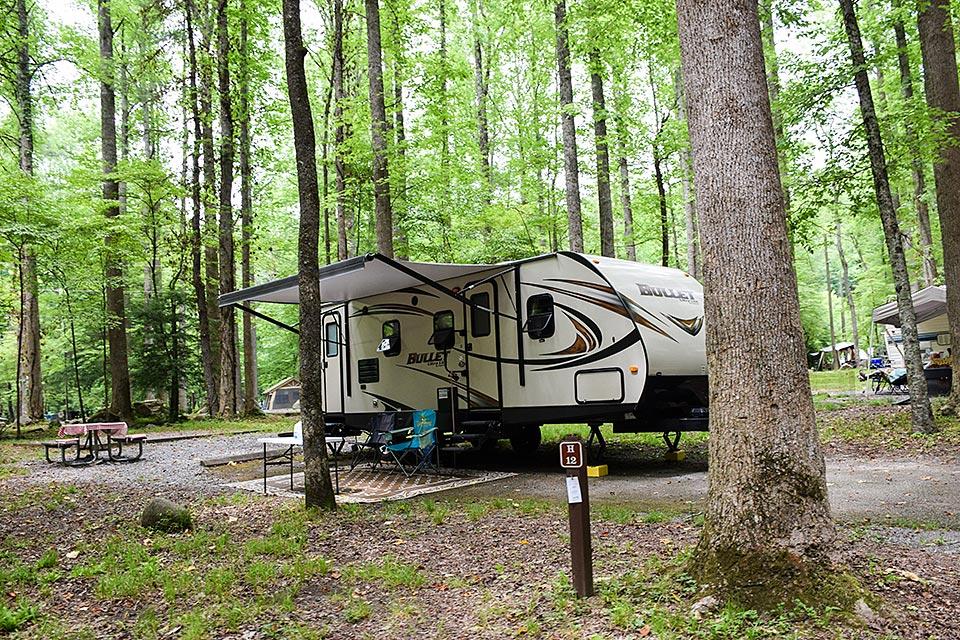 It's official… Great Smoky Mountains National Park is the most visited national park in the country, welcoming some 10 million guests each year. Most of those 10 million visitors wind up staying in a hotel, motel, condo or cabin, whether it's just for a night or two or an entire week.
---
Let's say you and the fam are planning an awesome vacation to the Smokies for 2017. Whether it takes place in spring, summer, fall or winter, one of the first decisions you're going to have to make (other than locking in the dates) is where you're going to stay. That's the foundation on which your whole trip will be built, so it makes sense to give it some thought before pulling the trigger on those reservations.
---
When you were a kid, you probably heard your parents and teachers warn you not to get into any horseplay. Now that you're all grown up, though, it's OK to get into horseplay. In fact, it's something that a lot of people enjoy doing when they visit the Great Smoky Mountains.
---
No doubt that if you've been on social media or been watching local or even national news over the past couple of days, you've heard about the raging wildfires in Great Smoky Mountains National Park and the neighboring communities of Gatlinburg and Pigeon Forge.
---
It's Thanksgiving week, and if you happen to be visiting the Great Smoky Mountains of Tennessee this week, you have a lot to be thankful for. After all, you're traveling in the most beautiful corner of one of the most beautiful states in the country. Awe-inspiring mountains, blue skies and crisp days all add up to a holiday-vacation setting that's hard to beat.
---
October is such a busy month in the Smokies. Folks are coming into town to see the fall colors and visit the craft shows and do some Christmas shopping at the outlet malls. But if you're going to be in town for a few days or even a full week, you might need to come up with a few additional ways to fill out your travel schedule. This week, we'll introduce you to three attractions in each of our three main cities – Gatlinburg, Pigeon Forge and Sevierville – and tell you why you should consider adding it to your itinerary.
---
Have you had a chance to check out our new zipline course yet this year? If not, what are you waiting for? Now that we're in October, you can enjoy our redesigned course during one of the most pleasant times of year, in terms of both weather and beautiful mountain scenery.
---
Smoky Mountain Harvest Festival is officially under way in the Smokies, which means six more weeks of seasonal decorations and special events, all set against the backdrop of cooling fall weather and the annual transformation of the area foliage.
---
Any day we're open for business is a great time to come see us at Smoky Mountain Ziplines. The fact of the matter is that ziplining is a whole lot of fun for all ages, so spending a morning or afternoon at our Smoky zipline attraction is always going to be time well spent.
---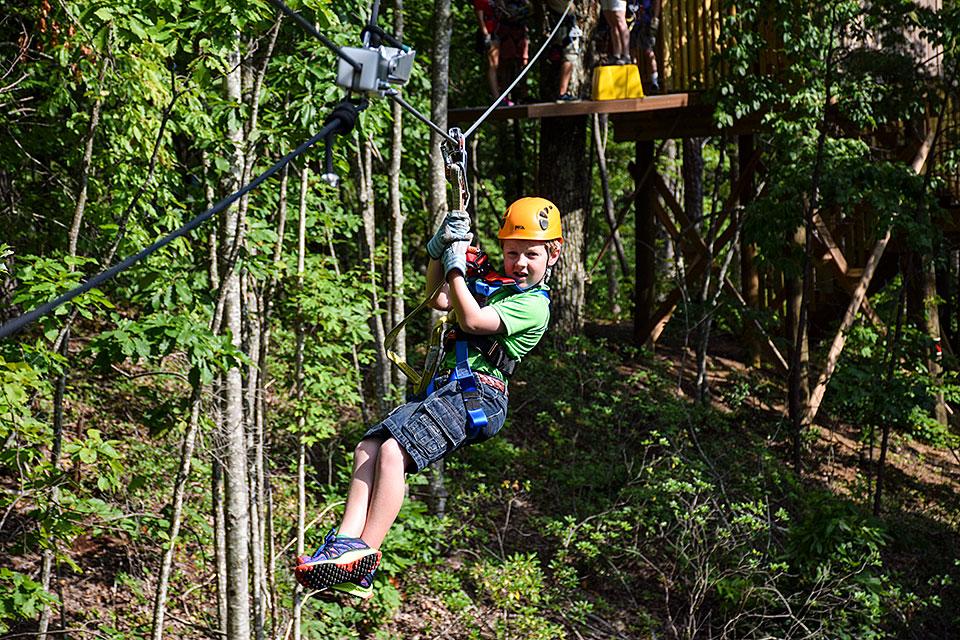 We're having a great summer here at Smoky Mountain Ziplines in Pigeon Forge. Although many area schools have started fall classes already, there are still a lot of families around who are milking every last bit of summer before their kids head back to the classroom. And of course, we're still going strong and will be for months to come, even after the fall term is well under way.
---
If you think you've been reading and hearing a lot about ziplines over the past couple of years, you're not imagining things. New zipline attractions continue to pop up all over the world, because it's an activity that offers just about anyone the chance to experience the excitement of speeding through the air while suspended from a steel cable. It's fast, it's fun, and it's exhilarating. It's also an efficient way of bringing the adrenaline-charged thrill of extreme sports to the masses.
---
If you haven't had a chance to try our newly redesigned zipline course yet, we recommend that you work that into your itinerary for your next vacation in the Smokies. At Smoky Mountain Ziplines, we have everything you could ask for in an outdoor attraction – ziplines, Smoky Mountains scenery, fresh air and a great opportunity to bond with family and/or friends.
---
We hope you're planning on doing some traveling in the Great Smoky Mountains of Tennessee this summer. Between the gorgeous mountains, the national park and all the attractions, shops, restaurants and special events you'll find in Gatlinburg, Pigeon Forge and Sevierville, there's enough in this area to fill weeks and weeks of vacation time.
---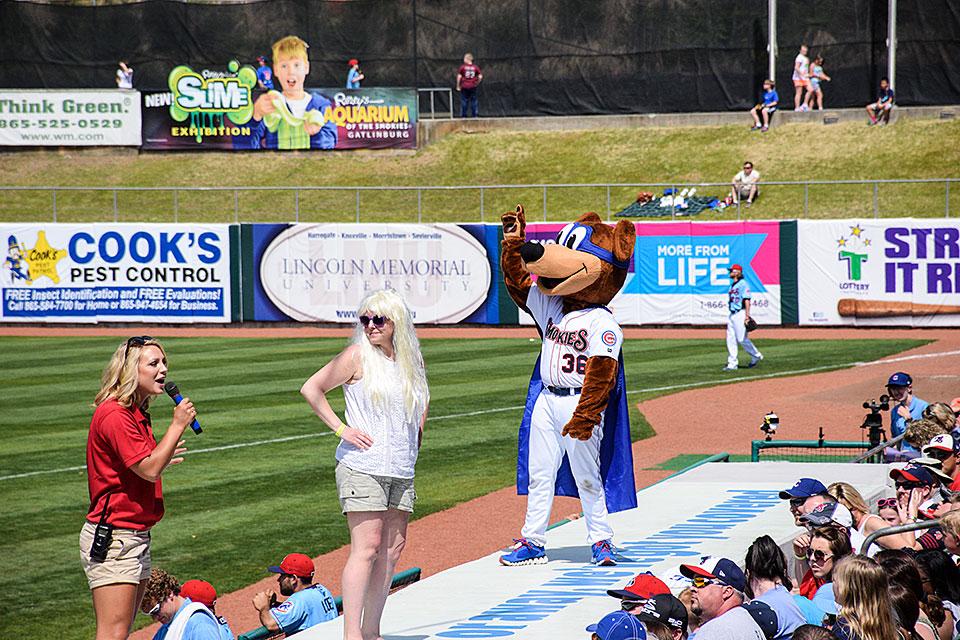 Fourth of July weekend is coming up in just a few days, which means Americans from sea to shining sea are already planning ways to celebrate our nation's independence. If you're going to be visiting the Great Smoky Mountains of Tennessee this holiday weekend, there are many ways you can get in on the act and give three cheers for the red, white and blue.
---
Whether you're planning your very first trip to the Great Smoky Mountains of Tennessee or you've been making annual pilgrimages here since you were a wee child, there are simply some things that every visitor to the Smokies must experience at least once. We realize that not everyone has the same tastes in travel activities, but there are some to-do items on our list that we feel are musts.
---
Next time you travel to the Great Smoky Mountains, consider doing a little more than just sightseeing. Maybe on your next visit, you can try some sight-DOING. We've got all kinds of ways around here to stretch the boundaries of excitement, get outside the usual vacation rut and push the envelope of fun.
---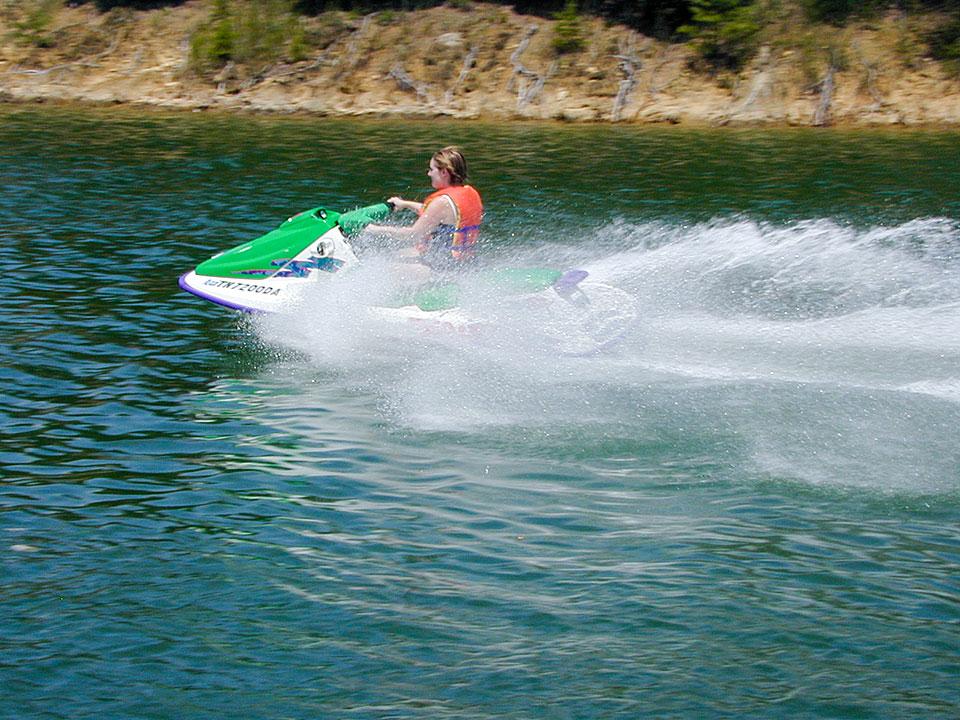 Remember spring? Wasn't that about the best two weeks of weather we've had in a long time? Yep, even though we've barely scratched the surface of June, those hot, muggy days of summer are already creeping into the Smokies. But that's OK; this week, we've got a bunch of tips for places to go and things to do that will help you and yours stay nice and cool, even on the hottest of days.
---
There are several Gatlinburg, Pigeon Forge and Sevierville zip line attractions in the Great Smoky Mountains. So how do you go about deciding which is the best for you and your family to visit? One trusted Internet source for evaluating everything from hotels to attractions is TripAdvisor, a site where folks who have visited area businesses post reviews about their experiences.
---
It seems like it's been a long time coming, but spring is finally on our doorstep in the Great Smoky Mountains of Tennessee. Last weekend, we set our clocks ahead, giving us more daylight at the end of the day to enjoy outdoor activities, and nature is doing its part in the form of warmer days, budding trees and shrubs, and colorful flowers emerging from the ground after a long winter's sleep. And to make everything official according to the calendar, spring arrives in less than a week on March 21.
---
We finally made it to late February, which means it's practically March, which means that springtime in the Great Smoky Mountains is right around the corner. According to the calendar, there are still a few more weeks to go, but if you pay close enough attention, you'll see plenty of signs indicating that the doldrums of winter are about to be behind us.
---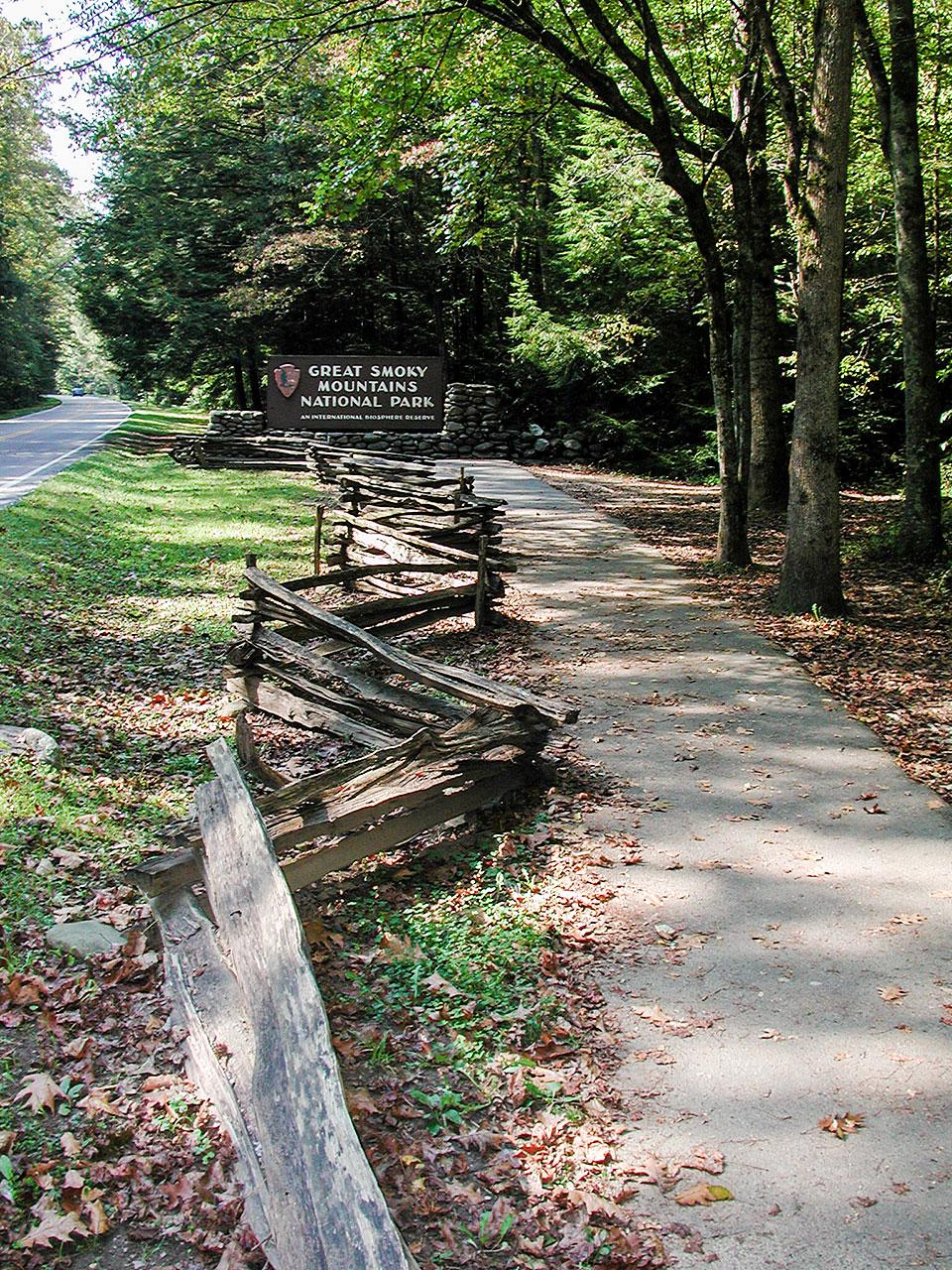 We've spent the past few weeks on our Smoky Mountain Ziplines blog traveling back in time, exploring the histories of the three main communities that make up Sevier County, TN – Sevierville, Pigeon Forge and Gatlinburg. This week, we're going to wrap up our series of historical retrospectives with the story of Great Smoky Mountains National Park.
---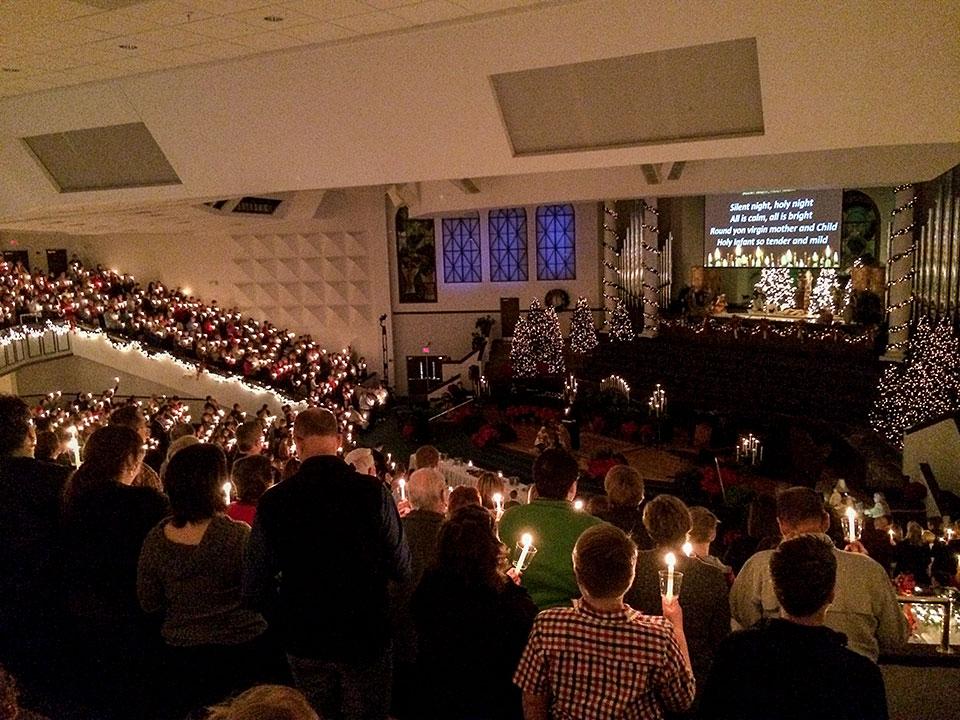 This is the week that most of us adults have probably been hoping wouldn't arrive so quickly for some time now (there's never enough time to get the shopping done), and it's the week that most of our kids have probably been impatiently waiting for since last December 26.
---
Springtime in the Smokies is still a few months away, but it bears mentioning that that's the time of year when new attractions, shops and restaurants like to make their debuts. It only makes sense, considering that's the time of year when the tourist season starts to gain momentum after a bit of a wintertime lull.
---
Last week, we spent a little time telling you about some of the neat fall events and activities taking place during this year's Smoky Mountain Harvest Festival. It's a time when the leaves change colors in the mountains, the temperatures cool off and folks around here mark the occasion with lots of autumn decorations and special events in the communities of Gatlinburg, Pigeon Forge and Sevierville.
---
It's official. The calendar says it's autumn, and nature is starting to agree. The days are a little milder, and the trees are starting to show the earliest hints that their annual color transformation is under way.
---
There's no doubt that when you travel to the Smokies, you're going to see a lot of cars. Sometimes, that may mean being surrounded by your fellow travelers on a busy traffic day. But other times, seeing lots of cars in the Smokies can be a good thing, especially if you're a fan of custom cars, muscle cars, fast cars and even famous cars.
---
Most folks who visit Great Smoky Mountains National Park find some way to interact with its abundant natural settings, whether it's hiking a scenic trail, fishing for trout, exploring historic structures or pitching a tent under the stars at a campground.
---
Spending your summer days on the go in the Great Smoky Mountains can be a lot of fun. But sometimes, the combination of our Tennessee heat and humidity can make for some uncomfortable afternoons. But that shouldn't stop you from going out and making the best of the situation.
---
It's peak season for camping in Great Smoky Mountains National Park. That should come as no surprise, considering that summer's comfortable nights make the conditions just right for outdoor living. It's also family vacation time, so this time of year, many of the park's 9 million annual visitors are choosing to rough it at one of the park's many camping facilities.
---
There's a lot to do in Great Smoky Mountains National Park, from hiking and picnicking to fishing and touring historical sites. However, one of the most popular activities that visitors like to undertake each year is camping. This week, Smoky Mountain Ziplines wants to pass along some basic information about camping in the national park. We'll give you a quick overview of some of the main campgrounds on the Tennessee side of the park as well as some general information about the dos and don'ts of camping.
---
Last week, we started a two-part series focusing on some of the easiest and most convenient ways to get around Great Smoky Mountains National Park and the communities of neighboring Sevier County, Tennessee – Gatlinburg, Pigeon Forge and Sevierville. After all, more than 9 million visitors make their way to Great Smoky Mountains National Park each year, which can really tie traffic up some days, especially during the peak season periods of summer and fall.
---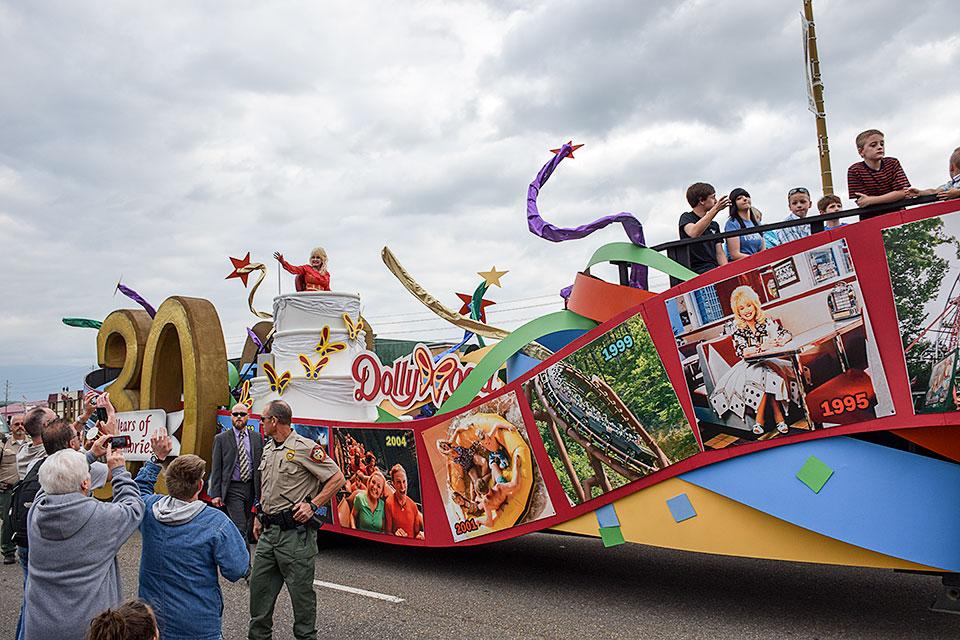 Did you know that more than 9 million visitors make their way to Great Smoky Mountains National Park each year? That's a statistic that makes our park the most visited in the country. As a result, the nearby communities of Gatlinburg, Pigeon Forge and Sevierville benefit from the vast majority of those folks. After all, 9 million-plus people need rooms to stay in, restaurants to dine at and other ways of amusing themselves when they're not inside the park.
---
Last week, we suggested that if you're planning to spend a week or more in the Great Smoky Mountains, you might want to consider a one-day side trip to Knoxville, if for no other reason than to break up the pace of your week and enjoy a slightly different East Tennessee experience.
---
No doubt, there are endless possibilities that await visitors to the Great Smoky Mountains. You could spend weeks alone just exploring the national park, not to mention the hundreds and hundreds of attractions, shops and restaurants to be found in the communities of Gatlinburg, Pigeon Forge and Sevierville. Our zip lines in Tennessee are just one example of the many ways that families visiting the Smokies can have a whole lot of fun and enjoy the beauty of the mountains at the same time.
---
Usually, we're all about encouraging people to travel to the Great Smoky Mountains, but with all the snow and ice that's swept through the region this week, this is one of those rare cases when we'll tell you that you're best off staying put, wherever you happen to be.
---
Our zip lines in the Smokies may not be back up to full schedule yet, but we still have plenty of recommendations for places to go and things to do while you're in this neck of the woods. History buffs, especially, might be interested to know that there are lots of places within Great Smoky Mountains National Park alone that are of historical significance. Here are just a few to look for when you're in the park:
---
Visiting Great Smoky Mountains National Park is a scenic outing no matter what time of year you travel here. But winter especially can be a tricky time of year for getting around the park. One day the weather will be cold and nasty, with ice, sleet or snow, and the next day, it can be sunny, with temps in the 60s.
---
As we sit here on the cusp of a new year, have you thought about any changes you might want to make for 2015? Have you made any resolutions about areas of your life that you might want to improve or new things you might like to try? If nothing else this next year, remember that it's never too late to take chances or to experience things you've never done before.
---
Christmas is just weeks away, but at Dollywood theme park in Pigeon Forge, they've already gotten an early jump on the holiday season. In fact, their annual Smoky Mountain Christmas celebration has been in full swing for weeks now, offering two months' worth of entertainment, holiday lights, seasonal foods and more. The festival runs now through January 3, 2015.
---
Every now and then, we'll profile different super-extreme zipline attractions around the world – almost always portraying ziplining in the context of fun and amusement. But sometimes, ziplines can be used for more practical purposes. For example, did you know that the Wisconsin National Guard just purchased two mobile zipline units as part of its ongoing recruiting efforts?
---
We may just have a great recipe for beautiful fall foliage in the Great Smoky Mountains this year. The magic combination includes sunny days, occasional rainfall and longer, cooler nights, and that's exactly what we've been enjoying the past few weeks in this neck of the woods.
---
We're not even fully into August yet, but these days, kids and their parents are already going back to school in most parts of the country. Typically, the young ones are sad about it, and the parents are overjoyed, but there's still time this weekend and in the weekends to come to enjoy on last summer outing together as a family. Here are a few suggestions for ways to take advantage of being in the Great Smoky Mountains of Tennessee.
---
First, let's just say that a trip to Great Smoky Mountains National Park is a must for anyone visiting this area. Yes, it's fun to zipline in Tennessee and enjoy all the restaurants and outlet malls and attractions. But there's only one national park around here, and it's unmatched when it comes to scenic beauty and outdoor activities like hiking, picnicking, cycling and fishing.
---
Now that summer is in full swing, our ziplines in Pigeon Forge are going full steam as families from all over the country converge on the Smokies to get their fix of mountains, scenic beauty, wildlife and natural resources.
---
Our ziplines in the Smoky Mountains already offer the best value in the area thanks to our having the largest course with the most lines around. But this summer, we're offering several additional discounts that will help make your outdoor experience in the Smokies even more cost-effective.
---
By now, most schools around the country are officially out, and we're more than a week past Memorial Day. It's official; summer is here. That means that a lot more visitors headed to the Smokies this week are families on vacation. If that's you, then read on to get an idea of some of the special happenings that are taking place in Gatlinburg, Pigeon Forge and Sevierville this week.
---
Most people probably don't associate the country of Wales with extreme outdoor sports, but when it comes to ziplines, this British Isles nation is certainly making a name for itself. A company called Zip World has several different zipline runs that give thrill seekers something to talk about.
---
One of the neat things about vacationing in the Great Smoky Mountains is that there are usually more ways to have fun than most people have hours in the day to enjoy them. The choices range from outdoor activities that connect visitors with the scenic beauty of the area to indoor attractions and shows that offer a respite from the elements, whether it's the cold of winter or the heat of summer.
---
We stumbled upon a web article recently entitled The World's 6 Most Insane Ziplines. This week, we'll give you a thumbnail description of three of the attractions, which are located all over the world, and we'll include a link to video footage from the first one. Check back next week for details about the other three extreme ziplines.
---
Did you know that Smoky Mountain Ziplines continues to be rated as the number one activity in Pigeon Forge, according to tripadvisor.com? That's not exactly news, however. We've held that spot for quite a while, but we think it says a lot that our customers continue to rave about us and give us such high ratings on a consistent basis.
---
If you're staying in the Great Smoky Mountains of Tennessee this week, you've picked a busy one. In addition to all the usual attractions, shows, shops and restaurants at your disposal, there's a pretty full calendar of special events taking place in Gatlinburg, Pigeon Forge and Sevierville. Here's a quick overview of what's going on:
---
We get a lot of repeat customers here at our Smoky Mountain zipline attraction. Once people experience the exhilaration of speeding along a suspended zipline at speeds of up to 40 miles per hour, they seem to get an itch to come back and do it all again.
---
Freakish winter storms notwithstanding, this is a great time of year to visit the Smokies and take a spin on our zip lines in Pigeon Forge, TN. We're moving into our regular schedule for the season and with temperatures rebounding nicely the rest of this week and moving into April, this is the ideal time to come to Smoky Mountain Ziplines. Crowds are down until Memorial Day weekend, and it's getting sunny and warm enough to really enjoy some zippy outdoor fun on one of our canopy tours or SuperZip runs.
---
Our Pigeon Forge zip line attraction will be open for the season in just a few weeks. In the meantime, you could already be making plans for your next trip to the area. In addition to ziplining, of course, we strongly recommend that you spend some time in Great Smoky Mountains National Park. So this week, we've got some information that will help you learn a lot about the park and the mountains themselves.
---
It's a good thing we're on hiatus for a couple of months, because right now is definitely not a week in which riding a zipline would be much fun. With single-digit lows and highs in the teens, it's the kind of weather that can not only be un-fun, it can also be downright dangerous if you're not paying attention.
---
Part of what makes ziplining exciting is the fact that you're pushing yourself to do something that's probably outside your comfort zone. As human beings, we're simply not used to hanging in a harness from a cable strung high in the trees and speeding along at 40 miles per hour across a ravine. And while safety is our number one objective, ziplining does give you the feeling of living on the edge.
---
If you've been using your age as an excuse not to try riding a zipline, then we've heard about a Texas grandmother who will put you to shame. For her 90th birthday this October, DeAlva Mast celebrated by riding a zipline in Costa Rica as part of a Central American and Caribbean cruise. Accompanied by her sister-in-law and four of her daughters, Ms. Mast took a jungle zipline tour at a port of call, during which she experienced a sense of adventure and created fond new memories.
---
According to the calendar, autumn's going to hang around for a few more weeks. But in the Great Smoky Mountains, folks are already thinking about winter. That's because Smoky Mountain Winterfest offers four full months of fun ways to celebrate Christmas and enjoy the entire holiday season.
---
The fall foliage colors are really peaking now in the low to middle elevations. Most of the leaves above 3,500 feet have fallen, and they're starting to drop here in the lower levels too, so this may be one of the last good weeks for viewing and photographing.
---
Now that the fall colors are nearing their peak in the Smokies, this would be a great time to visit the area and see them for yourself. Here are a few suggestions for fun ways to view this spectacular annual transformation.
---
We've got another fabulous fall weekend coming up, which means if you're out exploring Sevierville, Pigeon Forge and Gatlinburg, zipline fun should definitely be on your agenda. And at Smoky Mountain Ziplines in Pigeon Forge, you'll go farther, faster and longer, and you'll get the most value for your dollar as well.
---
This past Labor Day, a 91-year-old Ohio woman celebrated her birthday by riding a zipline at Van Demark Farm in Sidney, Ohio. The woman, Audrey Myers, was quoted as saying, "'I saw it on TV, and it looked like so much fun, and I just always wanted to do it. Didn't think I'd get the chance, though, but I just always wanted to.''
---
Safety is always one of our top concerns at Smoky Mountain Ziplines. We provide safety gear for all our customers, including harnesses, gloves and helmets. We also send two experienced guides out with every group. They make sure all participants know the safety rules, and they also lead and follow every group of guests as they make their way across each line of our canopy tour.
---
There's no doubt that the combination of ziplines, Smoky Mountains and a warm summer day adds up to a great way to spend a day. Ziplining has all sorts of benefits for the vacationer, including fun, adventure, beautiful scenery, fresh air and quality time with friends and/or family.
---
Just as we have videos on our website that introduce you to the fun and excitement of our ziplines in the Smoky Mountains, we thought that this week, we'd post a video that will give you a thumbnail sketch of what it's like to spend some time in the Great Smoky Mountains themselves.
---
If you're looking for the ideal conditions for enjoying our zip lines in the Smoky Mountains, you couldn't pick a better time of the year than right now. But if you're visiting the Smokies, we hope you also take some time to make the most of the national park itself. It's one of the most beautiful areas of the country, and it's free. You can't beat that.
---
This is the time of year to get outside and make the most out of your time in the Great Smoky Mountains. We recommend taking a two-pronged approach to your outdoor experience.
---
It's warming up here in the Smokies, slowly but surely. And regardless of what the weather is like, the calendar says it's time once again for Springfest. That's when the cities of Gatlinburg, Pigeon Forge and Sevierville offer guests a wide range of special events designed to celebrate warm, sunny days and nature's new, colorful floral garb.
---
It's chilly now, but we'll bet you can almost feel the sun on your shoulders as you dream about traveling to the Smokies later in the year. That's a great idea, but when making your plans, you might want to avoid some of the common pitfalls. Separate yourself from the rookie travelers by taking note of these mistakes.
---
Everybody loves going on a vacation or weekend getaway, but nobody likes shelling out too much hard-earned dough. So whether you're coming to the Smokies for Christmas or planning ahead to a family trip next spring break or summer, here are some tips to consider that will help you keep your costs down.
---
As we all know, Santa breaks out his giant sleigh and team of ready reindeer every Christmas Eve and loads the sleigh with lots of toys for all the good girls and boys. Then he spends the entire night flying through the air as he makes his speedy annual trip around the world.
---
Looking for a way to shake up the Thanksgiving holiday? This year, consider spending Turkey Day in the Smokies. The forecast for this week is terrific—sunny, with highs in the low sixties—which means great weather for either Black Friday shopping or perhaps walking off some of that pecan pie with a hike in the mountains.
---
Since 1937, the Great Smoky Arts & Crafts Community has been known for its authentic mountain craftsmen and artisans, all showcased together in a collection of studios and shops along a eight-mile motor loop in Gatlinburg. It is the largest group of independent artisans in North America, proudly preserving the craft heritage of the Great Smoky Mountains on a year-round basis.
---
As those first signs of fall settle into the Smokies, more and more area visitors are getting the itch to get outdoors, enjoy those cooler temperatures, sunny days and fall colors. Here's suggestions for a couple of great ways to do that if you're visiting Pigeon Forge and the Great Smoky Mountains this weekend.
---
As the nation's zipline industry continues to grow and expand, a number of trends have emerged as zipline operators work hard to attract customers and distinguish themselves form the competition.
---
Let's practice a little visualization this week. Close your eyes and try to imagine your ideal vacation day. At Smoky Mountain Ziplines, we think we could be an important part of that vision. Just imagine—ziplines, Smoky Mountains and everything that Pigeon Forge, Gatlinburg and Sevierville have to offer at your disposal.
---
From time to time, it's important that we stress to our customers (old and new) that safety is always our primary concern when you come to visit our zip lines in the Smokies. It's a priority from the moment you step on our property until we see you off safely at the end of your adventure.
---
At Smoky Mountain ziplines, our lines are higher, longer and faster than any other ziplines in Gatlinburg, Pigeon Forge or Sevierville. But we have to admit that we can't lay claim to the world's most extreme zipline attraction. That honor goes to a zipline run in Sarangkot, Nepal, which boasts a 656-yard vertical drop, more than a mile of length and speeds of up to 87 miles per hour! Check out this video:
---
There's nothing fancy about zipline technology. In fact, it's pretty simple stuff that Sir Isaac Newton figured out hundreds of years ago. But there's something about strapping on a harness and letting gravity pull you from one high point to another across a great distance that conjures up feelings of excitement and adventure.
---
Last week the Clark County Nevada Planning Commission approved plans for a zipline attraction to be built that will scoot Las Vegas tourists between the Luxor and Excalibur resorts. The lines will run day and night and send riders a total of 800 feet at speeds that reach 30 miles per hour.
---
There's something fishy going on in the Smokies this weekend, and it's not too late to get in on the action. The 13th Annual Smoky Mountain Trout Tournament takes place this Saturday and Sunday, and it's a great chance to put your angling skills to the test as you compete with folks from all over the country for more than $10,000 in prizes.
---
Let's have a little fun this week and test your zipline knowledge. So put on your thinking caps. And also remember that if you're looking for fun in Pigeon Forge, Gatlinburg or Sevierville, zipline action at its best can be found at Smoky Mountain Ziplines!
---
In case you haven't noticed, zipline attractions have become very popular in Pigeon Forge, Sevierville and Gatlinburg, Tennessee. It's an easily accessible activity that most people can participate in, and the payoff is high thrills, speed and excitement. And that's reason enough for more and more zipline businesses to keep springing up in this area.
---
Just in case you're worried that we're going to just turn you loose on a zipline course with no assistance whatsoever, you can put those fears to rest. At Smoky Mountain Ziplines, we send out experienced guides with every group.
---
Well, there's sort of a dress code. Here are a few things you'll need to know about what to wear before you go ziplining with us.
---
So you're planning to do some ziplining on your next trip to the Smokies? Our Smokey Mountain zip lines should do a great job of feeding your need for speed, adventure and excitement. But after a full afternoon or morning of clipping up, taking off and flying through the air, you may have a hunger of a different kind.
---
This time of year, seeing the sights in Pigeon Forge isn't an activity that's limited to daylight hours only. Now that Winterfest is in full swing, the city's millions of Winterfest lights provide a big bowlful of eye candy once the sun goes down.
---
While our location gives our guests a genuine, out-in-the-wilderness experience, full of rugged timber-filled terrain, our Smoky Mountain zip lines are remarkably easy to find.
---
If you're reading this from the comfort of home, perhaps you're researching different places to go ziplining, whether you're a first-timer or a repeat zipper. Sure, there are plenty of places around the Southeast—or the country, for that matter—that offer zipline adventures.
---
The change is usually subtle at first, but if you take a close gander, you'll notice that the leaves are starting to turn colors in the Great Smoky Mountains. In the higher elevations, the transformation has already begun, but even in the lower regions, you can already see blips of yellow, red and orange starting to appear in the summery greens.
---
There aren't many other attractions you can visit in the Great Smoky Mountains that let you spend as much time and have as much fun as Smoky Mountain Ziplines in Pigeon Forge. At mini golf courses and go-cart tracks, you're done before you know it, or perhaps you can squeeze a couple of hours out of a music theater show or a museum.
---
Not that ziplining isn't extreme enough of an adventure, but if you want to take this recreation to it's extreme extreme, then set your sights on our SuperZip course.
---
Let's say you have a child with an upcoming birthday (or an adult, for that matter). You could trot out that old celebration standby—a pizza party at a certain rodent-themed restaurant—or you could unleash a birthday bonanza like no other by hosting a Smoky Mountain zipline adventure for your child and some of his or her soon-to-be-closest buds.
---
Summer means warmer temperatures, which means being able to have fun outdoors. But it also means having to be careful not to get overheated when the mercury is on the high end of the stick. The good thing about ziplining is that it lets you get outside and enjoy being outdoors in the summer, but at the same time, the nature of the activity helps you keep your cool.
---
We've finally gotten a break from the heat here in East Tennessee. That means if you're headed to the mountains any time this week, you need to shuffle those outdoor fun activities to the top of your list of vacation priorities! One thing we can always recommend is taking an excursion into Great Smoky Mountains National Park. Especially in the middle of the week, when tourism numbers a little lower than the weekend, it's a great time to get out on the trails and do some hiking or pitch a tent in one of the park's campgrounds. Don't forget to bring a fishing pole for some trout fishing and a camera for capturing images of all the great scenery. (Also don't forget that you'll need a fishing license if you plan to do some fishing.)
---