Blog for Zip line Attraction in the Smoky Mountains
Located in Pigeon Forge, TN and near Gatlinburg and Sevierville.
4 Vacation Activities That Go Well With Ziplining
By Ross Bodhi Ogle
Posted on July 19, 2016
If you haven't had a chance to try our newly redesigned zipline course yet, we recommend that you work that into your itinerary for your next vacation in the Smokies. At Smoky Mountain Ziplines, we have everything you could ask for in an outdoor attraction – ziplines, Smoky Mountains scenery, fresh air and a great opportunity to bond with family and/or friends.
And while an outing on our canopy tour is good for two to three hours of outdoor fun, it won't necessarily fill a whole day. Which leaves you with a lot of other options for how to spend the rest of your day in the Great Smoky Mountains of Tennessee. This week, we're offering a few ideas for other fun things to do in the Smokies that pair well with a morning or afternoon at Smoky Mountain Ziplines.
1. Hike the National Park
For those of you who want to experience a full day of outdoor immersion, we suggest starting your day with a hike on one of the dozens of trails in Great Smoky Mountains National Park. If you get an early start, you get most of your physical activity in before the day becomes too hot for exertion. Then perhaps you could head back to your accommodations to cool off and grab a bite to eat and then join us at our zipline outpost in Pigeon Forge. It's liable to be a little warm on a summer afternoon, but the good thing about our new course is that it is predominantly shady, and our groups don't have to do much walking between ziplines. Plus once you get up to full speed on our ziplines, you get to enjoy a nice stiff breeze blowing in your face.
2. Take the Plunge
In this scenario, you could schedule a morning zipline tour with us and then free up your afternoon to cool off in your favorite body of water. That could be riding the slides and other water attractions at Dollywood's Splash Country or maybe just taking a dip in your hotel or motel pool or heading in to the national park to enjoy the brisk waters of a popular swimming hole or spending an afternoon boating or skiing out on Douglas Lake. Or you could even spend some time tubing the Little River in Townsend, TN or book a whitewater-rafting excursion with one of the many outfitters operating on nearby rivers like the Big Pigeon, Nantahala or Ocoee.
3. Take an AC Break
Another summer option would be to zipline with us in the morning and then escape the heat of the day by spending the afternoon at an indoor attraction. The choices are many, including family attractions like Ripley's Aquarium of the Smokies, the Titanic Museum Attraction and WonderWorks. Or you might get tickets for a matinee performance of one of the many music theater shows located in Gatlinburg, Pigeon Forge and Sevierville. For that matter, there are hundreds of air conditioned shops and retail stores in the Smokies, any of which would be happy for you to stop by and browse for a few minutes, even if to enjoy a quick respite from the heat.
4. Go Ziplining Again!
Why not? We have lots of repeat customers who make a point of coming to visit us every time they travel to the Smokies. There's no law that says you can't take on the same attraction twice in one day – especially if you have a great time the first time around.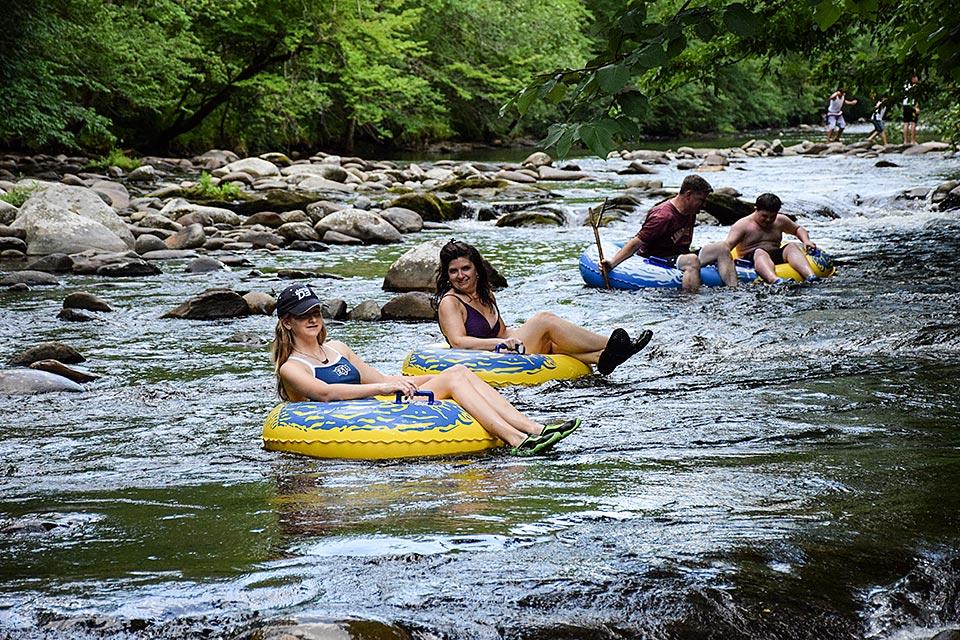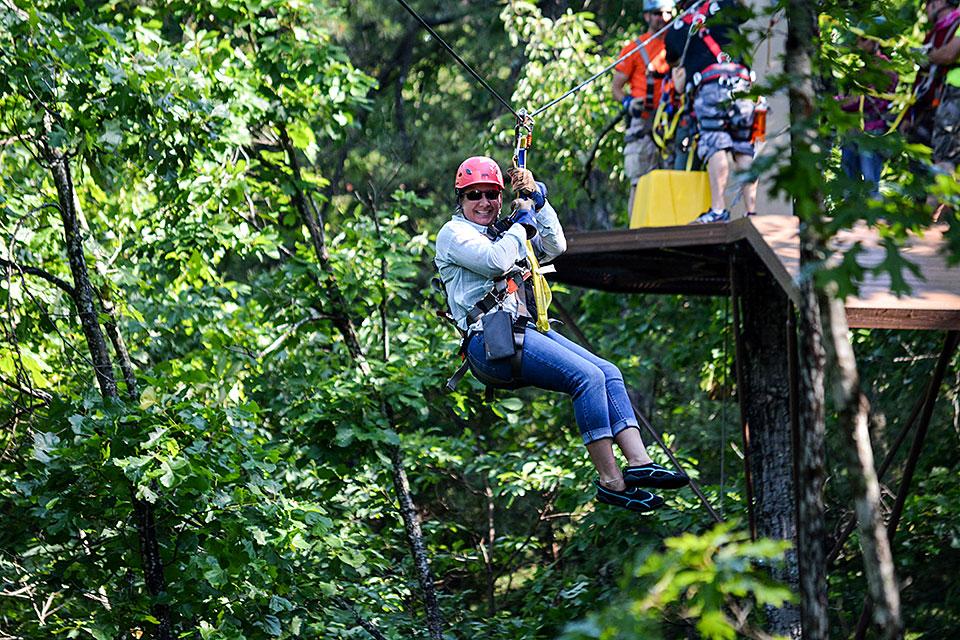 This content posted by Smoky Mountain Ziplines. Visit our home page, smokymountainziplines.com for more information on zipline adventures in the Smoky Mountains.