Blog for Zip line Attraction in the Smoky Mountains
Located in Pigeon Forge, TN and near Gatlinburg and Sevierville.
Winterfest Is Coming To Light Up The Smokies!
By Ross Bodhi Ogle
Posted on October 31, 2017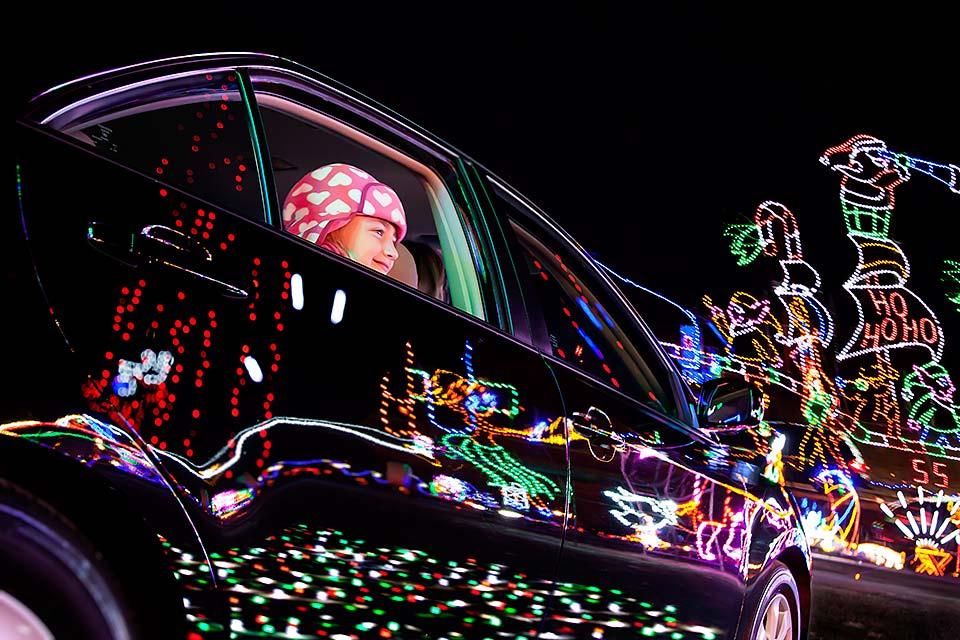 We're only a month and a half into autumn, but here in the Great Smoky Mountains, everyone's thoughts are already turning to winter. That's because we're about to kick off a four-month-long event that celebrates that season and all the holidays that fall within it. Once again, Winterfest is coming to town, and the communities of Gatlinburg, Pigeon Forge and Sevierville are gearing up for one of the most popular and festive stretches of seasonal celebration in the region.
Winterfest consists of a series of special events in each town, but what the entire area shares is a dazzling spectacle of holiday lights that casts the Smokies in a brilliant glow. Each city boasts millions of individual lights – on lampposts, on bridges, on buildings and more as well as stand-alone animated displays that give the area a special magical quality.
In Pigeon Forge, for example, they have a Driving Tour of Lights, where you'll see animated bear, deer and fox displays as well as sparkling lights, giant ornaments and tall trees on Island Drive and The Island development. Even the 200-foot-tall Great Smoky Mountain Wheel at The Island will be decked out in red, green and white lights.
At Patriot Park, light displays have a distinctly Americana theme, including the Liberty Bell, a paddlewheel-driven riverboat and rolling waves From Sea to Shining Sea. On the Parkway, you'll see Mother Goose, the cat and the fiddle, Humpty Dumpty and a 60-foot-tall tree adorned with lights, ribbons and sparkling ornaments.
In addition to the 5 million lights going up in Pigeon Forge, Dollywood will show off 4 million lights of its own. Did you know that only a few people are responsible for putting up all those lights? But they have to start in late July to ensure that they're in place in time for Winterfest.
In Gatlinburg, you can see all the lights by trolley. Gatlinburg's Winter Magic Trolley Ride of Lights runs November 8 through January 27, 2018, and they offer guests a relaxing way to see all the light-sights while letting someone else do all the driving. These specially designated trolleys will carry guests through downtown (Parkway and River Rd., primarily) and U.S. Hwy. 321 East.
The city has invested $1.6 million in its custom designed and fabricated displays, which are marked by sections reminiscent of winter forests, evergreens and romance. Displays featuring animals indigenous to Great Smoky Mountains National Park are also part of the program, including deer, foxes, rabbits and more.
The newer displays are made with LED lights, and even some of the city's older and beloved displays have been converted to LED, which overall has saved the city some 95 percent on its energy costs during Winterfest. In fact, the amount the city used to spend on just three days' worth of power for Winterfest lights now covers the entire 120 days of the festival.
Trolleys depart at 6:30, 7:30 and 8:30 p.m., and the cost is $5 per person. All trolleys take the same route, and children younger than 3 are admitted free if they sit on an adult's lap. The good news is that the trolleys are enclosed and heated, so visitors can enjoy all the lights even on the coldest of nights.
In Sevierville, they've got 15 million lights spread out over a stretch of 25 miles, giving families plenty to look at throughout the season. And if you purchase a Winterfest T-shirt of sweatshirt from the Sevierville Visitor Center, you'll get a free pair of Winterfest 3D glasses, which will make each point of light shine like a snowflake.
Here at Smoky Mountain Ziplines, we'll be slowing down for the season, but be sure to call us to find out our schedule for the rest of the year. It's still not too late to enjoy the best way to zipline Pigeon Forge!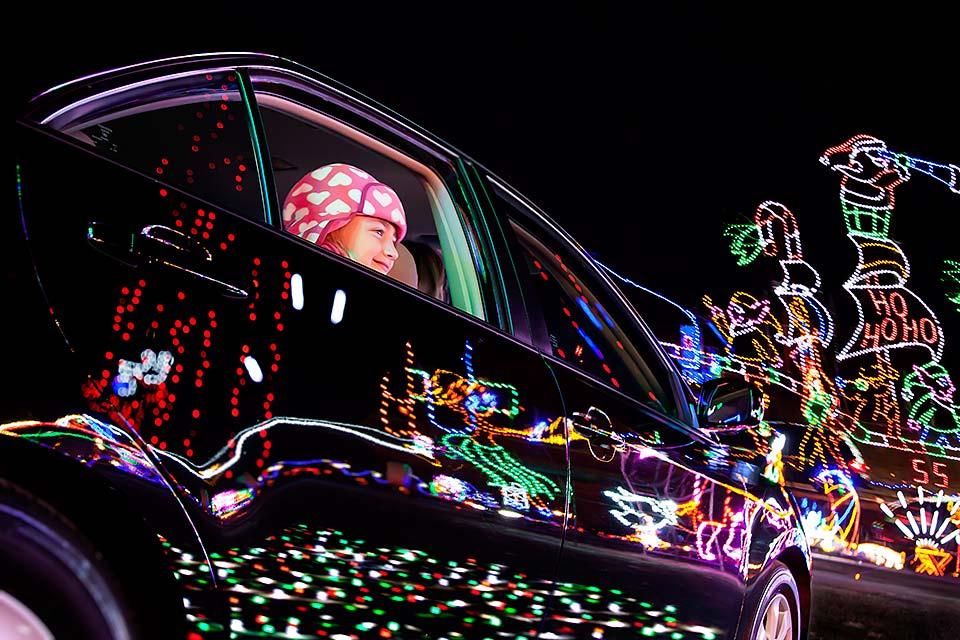 This content posted by Smoky Mountain Ziplines. Visit our home page, smokymountainziplines.com for more information on zipline adventures in the Smoky Mountains.