Blog for Zip line Attraction in the Smoky Mountains
Located in Pigeon Forge, TN and near Gatlinburg and Sevierville.
Smoky Mountain Harvest Festival Marks The Change Of Seasons – Part 2
By Ross Bodhi Ogle
Posted on September 29, 2015
Last week, we spent a little time telling you about some of the neat fall events and activities taking place during this year's Smoky Mountain Harvest Festival. It's a time when the leaves change colors in the mountains, the temperatures cool off and folks around here mark the occasion with lots of autumn decorations and special events in the communities of Gatlinburg, Pigeon Forge and Sevierville.
This week, we're going to pick up where we left off and fill you in on several more Harvest Festival happenings. We'll be going strong here at Smoky Mountain Ziplines during that time as well, so after you've spent a few hours with us ziplining, Sevierville, Pigeon Forge and Gatlinburg will have lots of events on their calendars to keep you entertained for the rest of your visit.
Several of the events are centered on Halloween, including the Trick Or Treat Kick-Off Karnival in Gatlinburg. Taking place from 1 to 5 p.m. on October 31, this gathering at the Ripley's Aquarium Plaza will allow both visitors and locals a chance to compete in contests, see costumed characters and score some candy. The Gatlinburg police and fire departments will also be on hand to tell kids about trick-or-treating safety. Proceeds from the afternoon will benefit the United Way of Sevier County and the many charities it supports.
Two days earlier in Pigeon Forge, folks will be taking part in the annual Halloween Trick or Treat at the city's community center, which always takes place on the Thursday before Halloween (October 29 this year). This free and non-scary event is a safe alternative for families who want to take their kids trick-or-treating. Vendors from the community will offer fun, interactive displays and free candy.
Finally, the 3rd Annual Halloween at The Island will take place on Halloween night, 10/31, from 5:30 to 9:30 p.m. Free to the public, the event includes free hay rides, spooky storytelling, a kids' circus, a costume contest and candy stations at every store.
But there's a lot more to this year's Harvest Festival than just Halloween fun. Last week, we mentioned the Gatlinburg Craftsmen's Fair, and Pigeon Forge will have a big crafts event of its own, the annual Rotary Club Craft Fair. Running now through October 24, this fair takes place under a giant tent at Pigeon Forge's Patriot Park and features handmade items from some of the area's most talented artists and crafters. Admission is free, but they do encourage donations that will benefit a number of local and regional charities.
Harvest Festival 2015 will also have plenty of gospel music ringing out in the Smokies. The National Quartet Convention is continuing at the LeConte Center in Pigeon Forge now through October 3, featuring one of the area's largest gatherings of headline gospel acts. Performers include the Booth Brothers, Greater Vision, The Hoppers, the Mark Trammell Quartet and Dollywood's own Kingdom Heirs.
And speaking of Dollywood, the Pigeon Forge theme park hosts its annual National Southern Gospel & Harvest Celebration October 2 through 31. For the entire month, Dollywood is decked out in fall regalia and welcoming guest gospel performers to multiple park music venues. And Dollywood's resident crafts people will be joined by guest artists and crafters from around the country, turning the entire site into a craft lover's paradise.
In Sevierville, look for a host of special events as well, including the Lynyrd Skynyrd/Brett Michaels concert at Smokies Stadium on October 1, the Circle Yur Wagons Volkswagen show at the Sevier County Fairgrounds on October 3 and 4 and the Corvette Chevy Expo at the Sevierville Convention Center on October 16 and 17.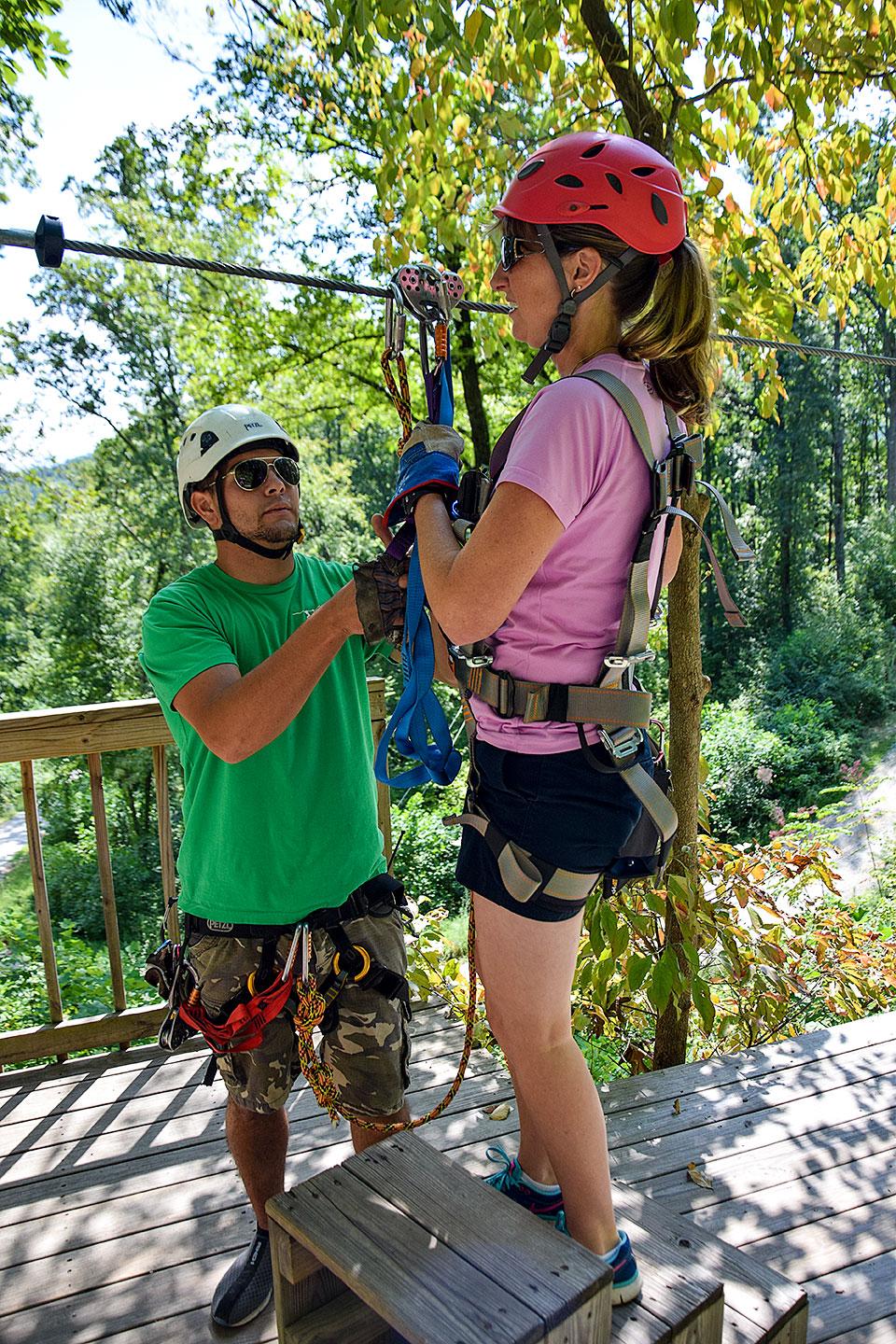 This content posted by Smoky Mountain Ziplines. Visit our home page, smokymountainziplines.com for more information on zipline adventures in the Smoky Mountains.