Blog for Zip line Attraction in the Smoky Mountains
Located in Pigeon Forge, TN and near Gatlinburg and Sevierville.
Hot-Weather Survival Tips
By Ross Bodhi Ogle
Posted on June 19, 2018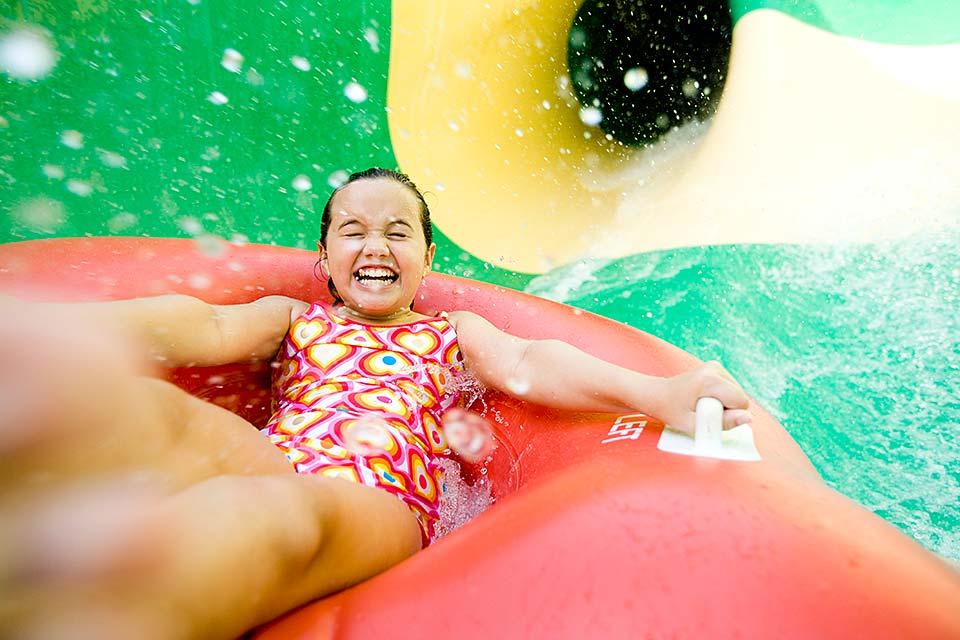 Someone must have broken the sun. It's stuck on the HOT setting, and we can't seem to get any relief from the heat and humidity this week. And local forecasts don't call for much rain to help us out in the near future.
But you shouldn't let early-summer heat discourage you from getting out and enjoying a visit to the Great Smoky Mountains, whether it's just for the weekend or for a full week-long family vacation. There are plenty of places to go and things you can do to relax, enjoy yourselves and keep your collective cool in the process. Here are just a few ideas for how to beat the heat this summer in the Smokies.
• Hydrate. This is one that often goes overlooked, but dehydration can lead to some serious health issues, not to mention it will make you cranky. And nobody wants that on vacation. So even if you're just walking up and down the Parkway in Gatlinburg, carry a bottle of water, or stop to drink from public water fountains regularly. But especially if you plan to do something physical like hiking in Great Smoky Mountains National Park, carrying your own supply of water is a must. And remember that water or some sort of sports drink with electrolytes will best keep you hydrated. Sodas? Those will only make things worse.
• Take a dip. This is an easy strategy if you happen to be staying in a hotel, motel or condominium that has a community swimming pool. You can hop in the water and enjoy some playtime during the heat of day or kick back and relax with the family during an evening swim when the temps are a little cooler. Either way, your lodging's pool is a source of built-in relief from the heat.
• Dollywood's Splash Country. This is like taking the swimming pool experience and putting it on steroids. And then exposing it to mutating nuclear rays. Adjacent to Dollywood theme park in Pigeon Forge, this 35-acre water park is home to a wide range of water-based activities, including a wave pool, lazy river, kids' splash area and all kinds of water slides, from tame to terrifying. You can buy tickets just for the water park or a special pass that will get you into both parks for a discounted price.
• Zipline. There's no water involved here, but at Smoky Mountain Ziplines, our Gatlinburg zip line tour is set in the wooded hills of the Great Smoky Mountains, so there's plenty of shade, minimal walking and even a free water for guests before the adventure gets underway. And when you're flying through the air on a 1000-foot zipline with a cool breeze in your face, you'll be a little too distracted to think about the temperatures.
• Indoor attractions. If you choose to avoid the outdoors altogether, you'll find dozens and dozens of options for having a good time while enjoying the comfort of sweet air conditioning. One attraction that might be particularly appealing right now is Pigeon Forge Snow. It's an indoor snow-tubing attraction where you can toboggan downhill on a manmade snow surface year 'round. This is the perfect time of year for something like that.
And don't forget that from music theaters and unique museums to animal-themed attractions and amusement centers, there are attractions for all ages and interests in the Smokies. If nothing else, there are a couple of multiplex movie theaters in the area (one in Sevierville and one in Pigeon Forge) that host current release films. And if you check out a matinee showing, you'll save a little money in the process.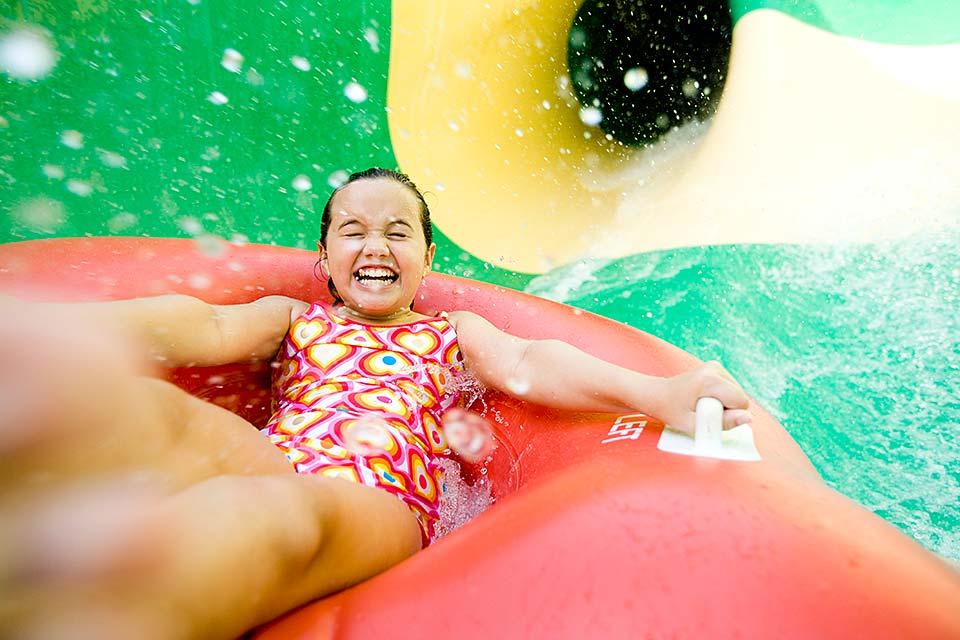 This content posted by Smoky Mountain Ziplines. Visit our home page, smokymountainziplines.com for more information on zipline adventures in the Smoky Mountains.