Blog for Zip line Attraction in the Smoky Mountains
Located in Pigeon Forge, TN and near Gatlinburg and Sevierville.
Camping In Great Smoky Mountains National Park – Part Two
By Ross Bodhi Ogle
Posted on June 30, 2015
It's peak season for camping in Great Smoky Mountains National Park. That should come as no surprise, considering that summer's comfortable nights make the conditions just right for outdoor living. It's also family vacation time, so this time of year, many of the park's 9 million annual visitors are choosing to rough it at one of the park's many camping facilities.
So while we hope you carve out some time in your Smokies vacation to do some ziplining in Tennessee, we want to continue last week's discussion of the ins and outs of camping in the Great Smoky Mountains.
Last week, we focused on frontcountry campgrounds. These are the more traditional sites located just off the park's main roads, where you can park your vehicle, pitch your tent (unless you're in a camper) and take advantage of on-site facilities like restrooms, grills and fire pits.
This week, we're going to give you an introduction to backcountry camping in the national park. These sites are located off the beaten path and require hiking to get to. Campers generally stay in the shelters provided at each site, and the conditions are a good bit more spartan than what you'll encounter at the frontcountry sites. Tents are not allowed.
The first thing you'll need to know about backcountry camping is that permits and advance reservations are required. You can make these arrangements by calling 865-436-1297 between 8 a.m. and 5 p.m. EST. There are quite a few regulations you'll need to adhere to, including limiting your stay to three nights and limiting your party to a maximum of eight people.
You must also build your fires within existing fire rings, and it bears repeating what we talked about last week. Officials ask that you not bring outside firewood into the park unless it is heat-treated wood that has been bundled and certified by the United States Department of Agriculture.
We also mentioned the risk of encountering a bear when camping. These odds increase when you're camping in the backcountry. As such, food and odorous items must be hung on the cable system provided at each campsite. This protects campers' belongings, and it also protects the bears from getting into materials that aren't good for them.
But that's not the only thing to keep in mind when it comes to safety. Remember that routes to backcountry sites are often hilly and strenuous. So make sure you're in good enough physical condition to take on the challenge. Also, make sure you have a good idea of what the weather conditions are going to be like during your stay and plan accordingly. Pack enough gear to keep yourself warm and dry, even during the summer.
Also exercise caution when crossing streams (when necessary). Try to cross at the most narrow part of the stream, and be aware that river rocks are generally very slippery. However, never attempt to cross a stream with whitewater or when the stream is swollen due to excessive rainfall.
Finally, remember that cell phones and GPS devices probably won't work in backcountry locales, so take a good map with you and plan a safe route to and from your camping destination.
These are just a few of the things to keep in mind before you undertake backcountry camping. You can learn everything you need to know at www.nps.gov/grsm. And while you're in the Smokies, don't forget to come see us at Smoky Mountain Ziplines in Pigeon Forge!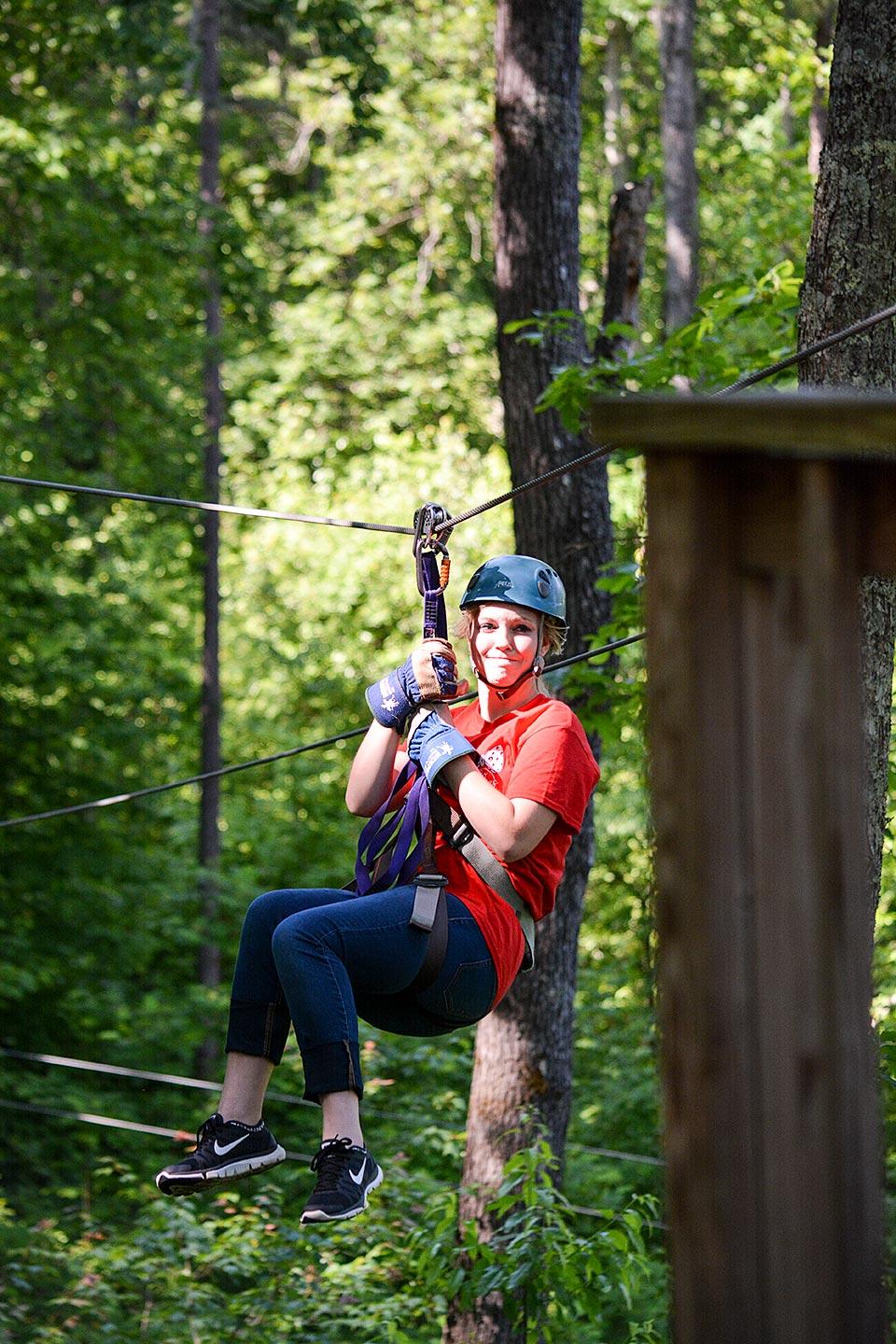 This content posted by Smoky Mountain Ziplines. Visit our home page, smokymountainziplines.com for more information on zipline adventures in the Smoky Mountains.