Blog for Zip line Attraction in the Smoky Mountains
Located in Pigeon Forge, TN and near Gatlinburg and Sevierville.
Blog posts for category "Fall in the Smokies"
---
Autumn is a big season for hiking in Great Smoky Mountains National Park. The park's 800 miles of trails offer seemingly endless paths by which outdoor enthusiasts can explore the rugged beauty of the mountains (especially during the fall color change) and witness the spectacle of features like meandering streams, majestic waterfalls and even historic structures from the 1800s. (Hiking in the park is the ideal companion activity to visiting our Smoky Mountain ziplines.
---
Jolly ol' Saint Nick isn't due to make his annual rounds for a few more weeks yet, but if you visit the Great Smoky Mountains of Tennessee just about any time between now and Christmas Day, you're likely to see the big guy making a number of appearances in places like Sevierville, Pigeon Forge and Gatlinburg. No one can say the man doesn't get around.
---
If you haven't been able to visit our ziplines in the Smokies yet this year, it's still not too late to squeeze in a memorable zipline adventure with us before 2021 winds down. We still have a couple more months left before we take our annual winter break, but if you continue reading, we'll share with you three great reasons to schedule a canopy tour this week. There's still lots of fun to be had in the Great Smoky Mountains, so don't let procrastination separate you from what could be one of your best outings of the year.
---
According to the calendar, there are still officially two weeks of summer left. But anyone who has stepped outside first thing in the morning this past week or two might have noticed that the first telltale signs of fall are already here. The overnight lows and early-morning temps have been pleasantly cool, and even the daytime highs have been manageable-in the low to mid-80s with much less humidity than we had to deal with during the peak of summer.
---
Thanksgiving family gatherings are great, but they can be an awful lot of work. Especially if you're the person responsible for planning and preparing the meal. This year might be the year to start a new family tradition-or at least take a break from the routine of hosting the annual Thanksgiving get-together. Think about observing the holiday in the Great Smoky Mountains this year. Continue reading for some ideas on how to pull it off.
---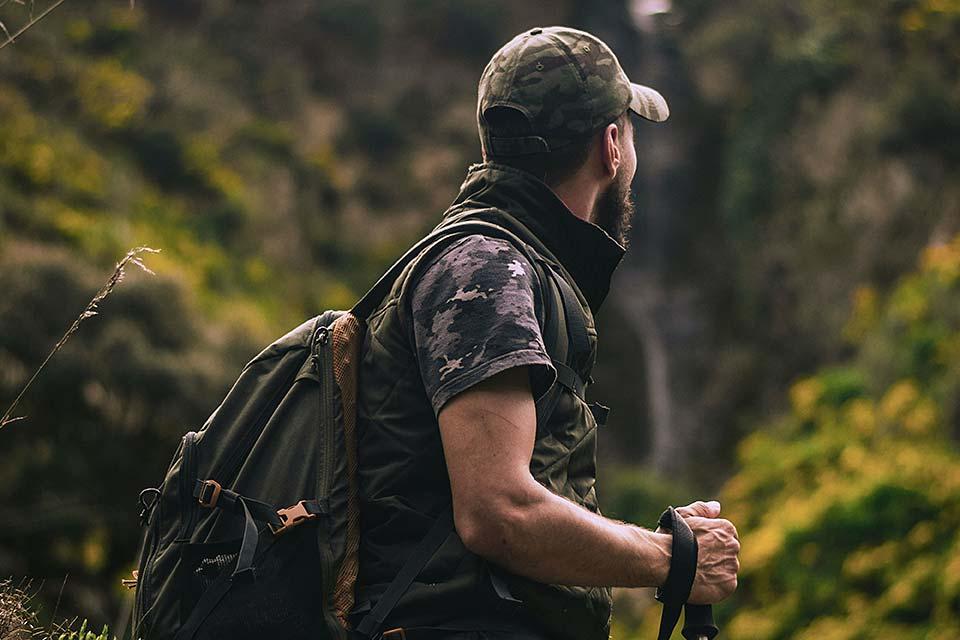 This has probably been one of the most beautiful autumn seasons we've had in the Great Smoky Mountains in a long time. It's been a while since we've seen a fall with so many blue-sky days with mild temperatures and almost no humidity to speak of. The conditions are ripe for spending time outdoors, and when you visit the Smokies, there's no shortage of ways to do that. This week, we'll suggest just a handful of the things you can do to take advantage of the season, but make your plans soon. Awesome days like these won't be around for long.
---
Since it's fall foliage season in Tennessee, we wanted to talk about all things related to the changing of the colors. So if you happen to be visiting us here in the Smokies within the next couple of weeks, you'll come in knowing everything you need to know about fall colors (and probably a lot of things you may not have even thought about).
---
We thought we'd borrow a line from Bob Dylan in introducing our topic for this week. Oh, the leaves, they are a-changin' in the Great Smoky Mountains. We're well into October, and if you've spent any time in the Smokies in the last couple of weeks, you've probably noticed the transformation. The level of impact depends on the elevation, but even in the lowest of terrain here in East Tennessee, the changes are well under way.
---
Fall is officially here in the Great Smoky Mountains. The calendar says so. And the weather says so. We've been enjoying some awesome autumn weather, with lots of sunshine, pleasantly cool days and slightly nippy nights. The conditions are ideal right now for Smoky Mountain Harvest Festival, the annual event in which Gatlinburg, Pigeon Forge and Sevierville celebrate all things fall. The festival is comprised of 12 weeks of individual special events designed to enhance any visit to the Smokies. This week, we'll take you through some of the highlights and point out some other great things about visiting the mountains this time of year.
---
The fall colors are finally getting into gear in the Great Smoky Mountains, which means if you want to see the area's best color show, you'll need to head for the Smokies. The colors are already better in the higher elevations, but if you want to get a unique perspective on the annual foliage transformation, we recommend seeing it on foot. A driving tour is fine, but there's nothing like a good hike to really let you get hands-on with the area's greatest nature experience. Besides that, all those great nature smells plus fresh air and even a little bit of exercise are in store. For inspiration, read on for quick overviews of five great hikes you can take in Great Smoky Mountains National Park to help you make the most of this year's fall colors. And don't forget that our Smoky Mountain zipline course is a great way to see the foliage too…
---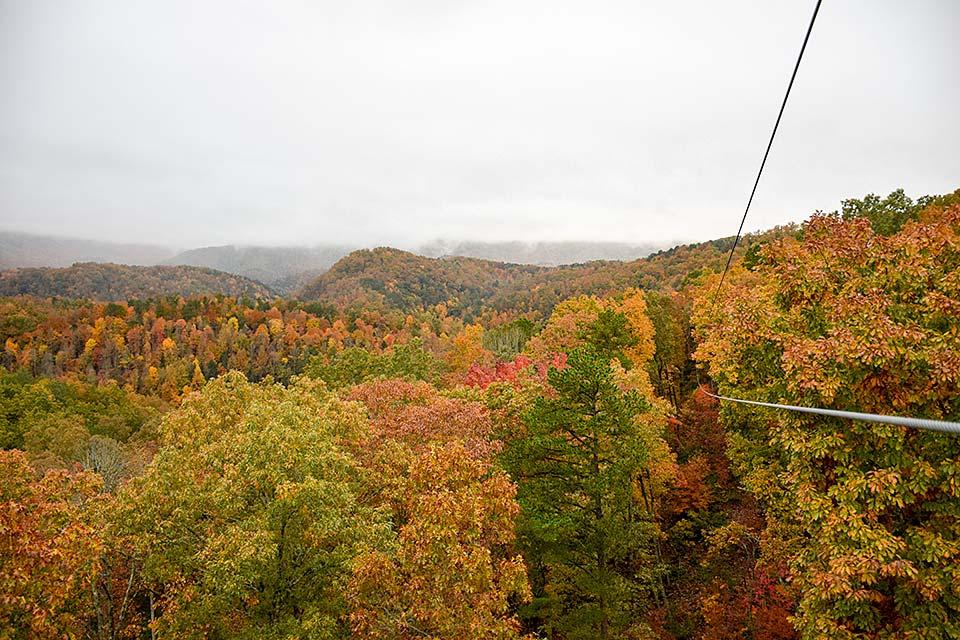 Most years in the Smokies, a drive through the mountains in mid-October would reveal a wondrous palette of color already emerging in the treetops. Even in the lower elevations, you'd see signs that the annual transformation of the area foliage was well under way, and in the higher elevations, the leaves might already be nearing their peak colors for fall.
---
Smoky Mountain Ziplines has been open since March, but if you think it's too late to get some ziplining action in this year, you would be mistaken. In fact, we're getting into one of the best times of the year to get out on our course and enjoy the best ziplines Sevierville, Pigeon Forge or Gatlinburg have in store. If you're still not convinced, read on, and we'll give you five good reasons why you need to schedule a tour with us THIS MONTH.
---
When autumn settles into the Smokies, there are two things you can always count on – the turning of the foliage and an abundance of craft shows and festivals. There's something about the changing of the seasons that makes this the ideal time of year for arts and crafts. They're a big deal around here about now – a bigger deal than they already are. So this week, we'll give you an overview of all the opportunities you'll have during October to get out and see what craftspeople from the Smokies – and around the country – have to offer.
---
You can't say we don't do things in a big way in the Great Smoky Mountains. Even our special events can last for months and months. Such happens to be the case with Smoky Mountain Harvest Festival, which is currently under way and runs through November 25.
---
Autumn is one of the best times of years to come to the Great Smoky Mountains of Tennessee. Whether you're with a spouse/significant other, the whole family, friends or even a large group, there are plenty of good things around here to make any journey well worth your time. It doesn't matter if you plan to stay for just a weekend or an entire week, you'll discover plenty of cool things to do and places to see. So get ready to fill in those calendars; you can start by taking a few of these suggestions along the way:
---
Outside the traditional summer vacation months of June, July and August, October is the busiest time of the year in the Great Smoky Mountains of Tennessee. From Great Smoky Mountains National Park to the communities of Gatlinburg, Pigeon Forge and Sevierville, people from all over the world descend on our little corner of the Smokies for what is generally regarded as "the other peak season."
---
There are just so many great things about October. Here in the Smokies, we try to make the most of sunny days that are warm (but not too hot) and are bookended by crisp, pleasant mornings and evenings. At Smoky Mountain Ziplines, our guests get to enjoy an extra benefit – the changing colors of the foliage that blankets our mountainside outpost. Things are just getting cranked up as far as the annual transformation of colors is concerned, but in just a few weeks, it'll be prime viewing for anyone coming to check out our ziplines in Pigeon Forge.
---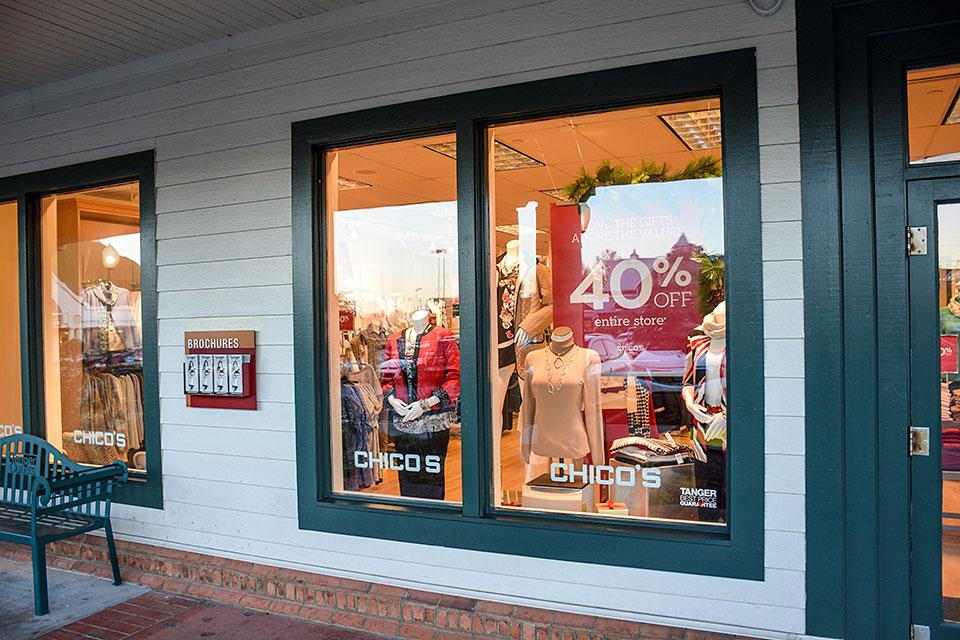 Whether you plan to actually spend Thanksgiving Day somewhere in the Great Smoky Mountains or travel to visit family or host a Turkey-Day get-together of your own, there's no reason you still can't spend part, if not all, of the rest of this week here in the beauty of East Tennessee.
---
There's no doubt that hiking in the Great Smoky Mountains is one of the top activities for the millions of people who visit this area each year. It's a great way to enjoy the beautiful scenery of the Smokies, get some fresh air and bond with family and friends. Some folks, though, enjoy their outdoor recreation at a slightly higher speed, and that's where ziplining emerges as the high-energy outdoor activity alternative.
---
Believe it or not, we're actually smack in the middle of one of the best times to visit the Great Smoky Mountains. Once schools are back in session, the number of visitors to Pigeon Forge, Gatlinburg and Sevierville drops off significantly, which makes everything a little easier for visitors—from booking lodgings to not waiting as long in lines for attractions to spending less time in traffic.
---
One of the toughest parts about being on vacation in the Smokies is choosing from all the activities available in the area. There's enough going on here to fill several months' worth of vacations, so when you're planning your hard-earned play time, it's important to prioritize.
---
It's hard to believe, based on the record-setting heat we've seen in the Smokies this summer, but autumn really is just around the corner. And that means the cooler temperatures of fall will blow in as a welcome relief before you know it, in just a matter of weeks, really.
---