Blog for Zip line Attraction in the Smoky Mountains
Located in Pigeon Forge, TN and near Gatlinburg and Sevierville.
Cool Zipline Attractions Around The World
By Ross Bodhi Ogle
Posted on August 9, 2016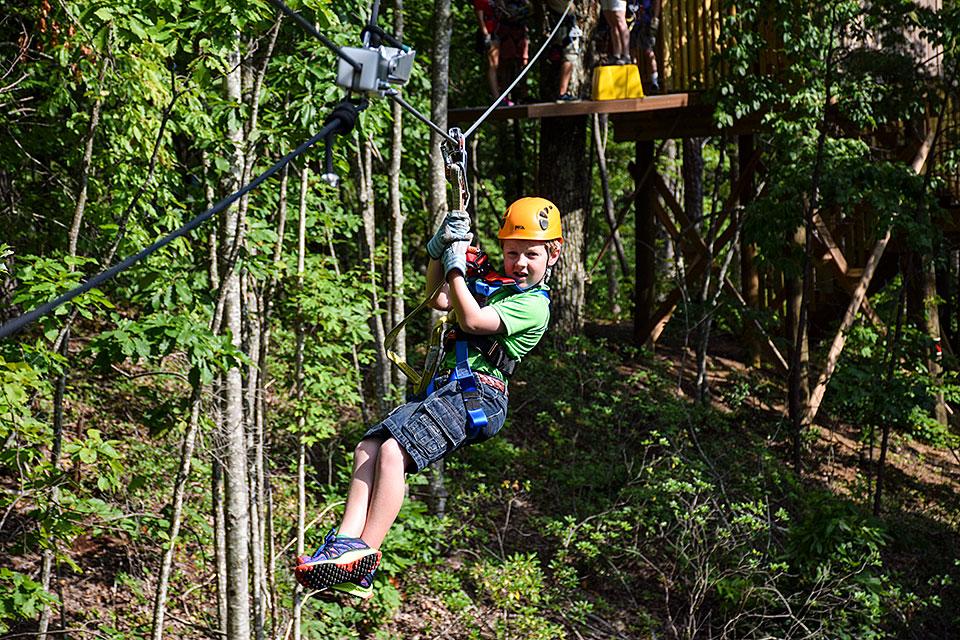 We're having a great summer here at Smoky Mountain Ziplines in Pigeon Forge. Although many area schools have started fall classes already, there are still a lot of families around who are milking every last bit of summer before their kids head back to the classroom. And of course, we're still going strong and will be for months to come, even after the fall term is well under way.
We think if you're looking for the best place to experience the fun of riding a zipline, Smoky Mountains scenery and a newly redesigned zipline course, we have all that waiting for you here at our outpost in East Tennessee. As we approach the end of summer, we expect the heat to give us a break, and with schools back in session, you might get to take our canopy tour with a smaller group than usual, depending on what day of the week you visit.
Smoky Mountain Ziplines is easy to find. We're just two miles off the south end of the Parkway in Pigeon Forge, Tennessee, and all you have to do to book a tour is call us or make a reservation online. Pigeon Forge is located within just a day's drive of two-thirds of the country's population, making our zipline experience one of the most accessible in the Southeast.
However, if riding our ziplines only gets your juices flowing for even more zipline action, here are some links to some other cool zipline outfitters located not just around the U.S. but also around the world. So next time you travel to destinations outside the Smokies, you might have a few new attractions to add to your to-do list.
1. This Zipline's Not To Be Mist
The MistRider is a four-line zipline attraction on the Canadian side of Niagara Falls. The 2,200-foot-long ride runs from the top of Niagara Gorge to the base of the gorge near Horseshoe Falls. The ride lasts about a minute and reaches speeds of up to 60 kilometers per hour (anybody know how to convert metric?).
Learn more and watch a video here.
2. The Zipline Kid?
The Eagle Flyer is a new zipline attraction at Lake George in upstate New York. Owned by Ralph Macchio, Sr. (father of Karate Kid star Ralph Macchio), this ride takes folks down a steep, initial 1,000-foot vertical drop. Four parallel cables allow guests, who are seated in harnesses, to race each other to the bottom, at times as high as 125 feet off the ground, before gently landing on the far platform. The ride lasts about 80 seconds and reaches speeds as fast as 55 miles per hour.
Watch the video here.
3. UAE Zipline is A-OK
By the end of the year, the United Arab Emirates is expected to be the new home of the world's longest zipline. The company that plans to open the attraction isn't saying how long it is right now, but they do promise it will be longer than the current record holder, The Monster, located at Toroverde Adventure Park in Orocorvis, Puerto Rico. That line is 7,234 feet long. That's more than a mile, folks.
4. You Don't Want This Zipper To Get Stuck
Here's an inspiring story about a man named Jason Liversidge, who, despite suffering from motor neurone disease, took on the world's fastest zipline recently. The Big Zipper in Bethesda Wales, currently one of the longest in the world, reaches speeds of up to 100 miles per hour.
Watch the video and read Jason's story here.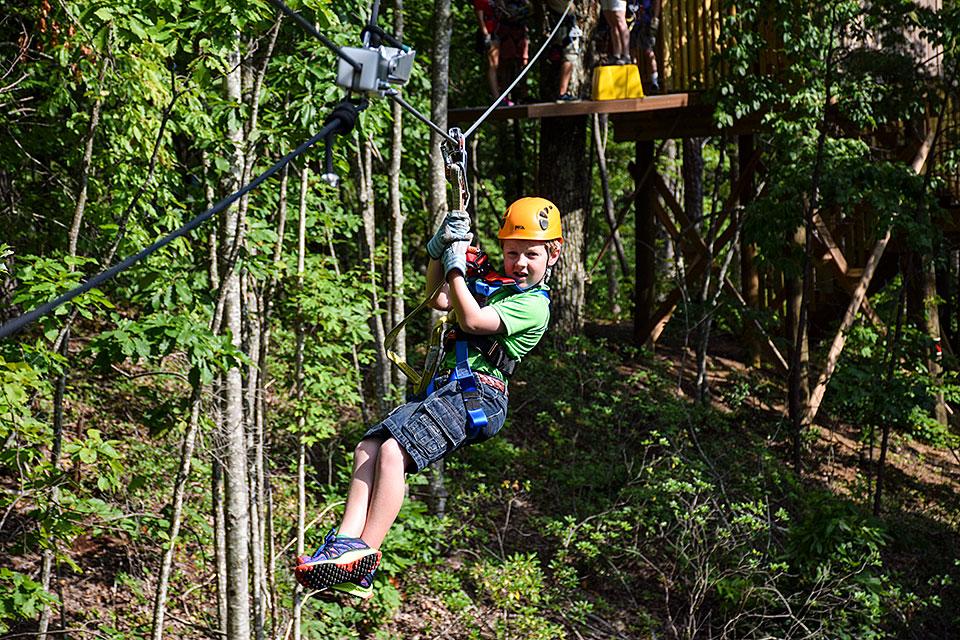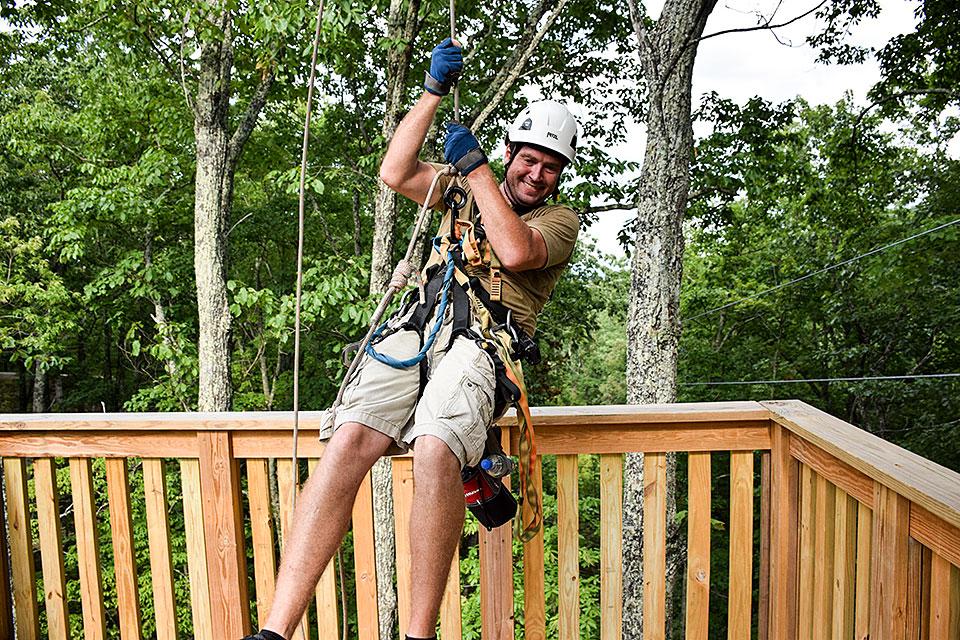 This content posted by Smoky Mountain Ziplines. Visit our home page, smokymountainziplines.com for more information on zipline adventures in the Smoky Mountains.