Blog for Zip line Attraction in the Smoky Mountains
Located in Pigeon Forge, TN and near Gatlinburg and Sevierville.
Ranger-Led Programs Add New Dimension To National Park
By Ross Bodhi Ogle
Posted on July 3, 2018
With some 10 million people crossing its borders each year, Great Smoky Mountains National Park is the most visited national park in the country. And for good reason. It's one of the largest national parks by area, and within its 800 square miles (spanning two states) are unspoiled forests, majestic mountains, pristine waterways and thousands of species of living creatures, from insects to elk.
In fact, the creation of the national park is one of the main factors that the nearby communities of Gatlinburg, Pigeon Forge and Sevierville developed into tourist destinations, and to this day, the park is one of the primary reasons that visitors cite for why they choose to come to this special part of the country.
Whether you spend a day in the park or camp out for a week, there are so many places to visit and so many things to do. You can keep it as simple as an auto tour of the Cades Cove or Roaring Forks Motor Nature Trail loops, or you could take a day hike to the top of Mt. LeConte and back. You could venture out for a simple picnic lunch, or you could get a back-country permit and rough it in the remote sections of the park for days and days.
However you choose to enjoy the park, you should know that the park service offers a wide range of programs that enhance visitors' enjoyment of their onsite experience. These ranger-led programs look at many different facets of park life and dig a little deeper than most visitors can probably do on their own. They're fun, educational and geared toward all ages. Even better is that the vast majority of these programs are free.
This week, we'll run through a quick overview of just some of the programs to be discovered within Great Smoky Mountains National Park, and at the end, we'll hook you up with a link for finding out more specific information about when you can get involved on your next trip to the Smokies. We want you to visit our Smoky Mountain zip lines, but we also hope you can find time to work in a trip to the national park.
A Walk in the Woods
This easy nature stroll originates at the Sugarlands Visitors Center and covers a total of 1.5 miles round trip. Get away from the hustle and bustle and discover stories of history and nature along this scenic, wooded trail. This is a daily program, and the times vary. Free.
Evening Hayride
Every Thursday, they load up a hay wagon with guests at the Cades Cove Riding Stables and tour the cove from 5 to 7 p.m. Rangers assist in viewing the diversity of wildlife in Cades Cove. This does cost $14 per person.
Headbangers!
The park is helping celebrate the 100th anniversary of the Migratory Bird Treaty Act with an exploration of the world of woodpeckers and other birds of the Smokies. It takes place Thursdays from 10 to 10:45 a.m. at the Abrams Falls Trailhead. Free.
Cherokee Technology
Through hands-on activities, discover how the Cherokee have used local resources to create innovative tools, arts and weapons. It takes place Fridays from 11 to 11:45 a.m. at the Cades Cove Visitor Center. Free.
Islands in the Sky
Learn how the Smokies is one of the most interesting and endangered ecosystems in the Eastern U.S. from the high-elevation vantage point of the Clingmans Dome Visitor Center. Fridays from 10 to 10:45 a.m. Free.
Also note that there are many Junior Ranger programs, specifically geared toward kids. Topics include Blacksmithing, Stream Splashers, Gourmet Dining on Four Feet and Art in the Park.
Learn more about all the available programs at https://www.nps.gov/grsm/planyourvisit/calendar.htm.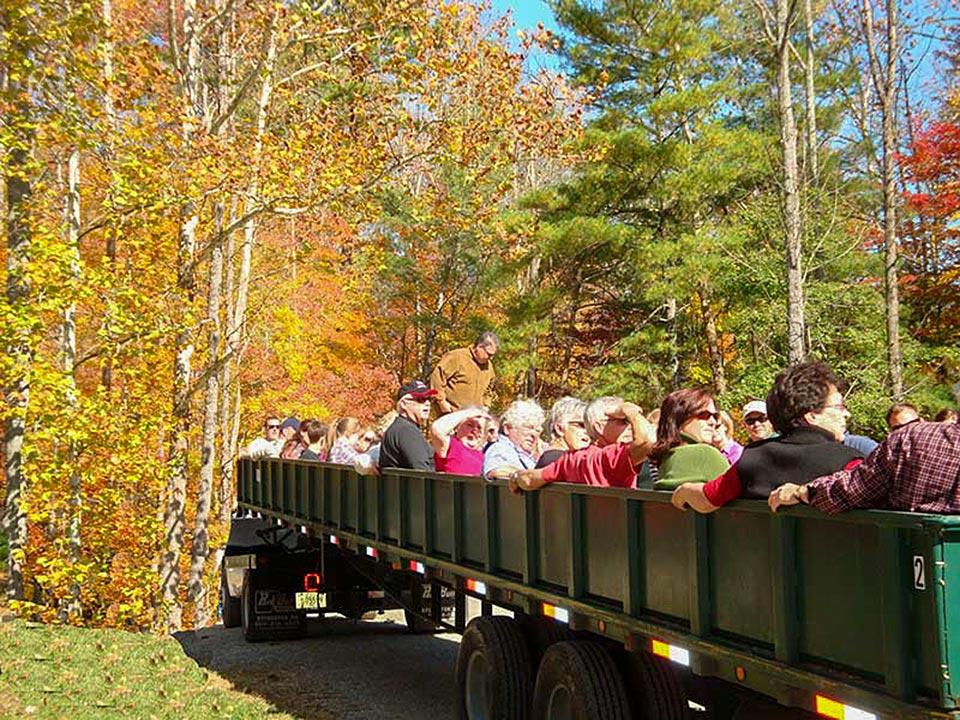 This content posted by Smoky Mountain Ziplines. Visit our home page, smokymountainziplines.com for more information on zipline adventures in the Smoky Mountains.