Blog for Zip line Attraction in the Smoky Mountains
Located in Pigeon Forge, TN and near Gatlinburg and Sevierville.
Blog posts for category "Pigeon Forge, TN"
---
Let's get one thing clear out of the gate. It's illegal to hunt bears anywhere in or near the Great Smoky Mountains. The hunt referenced in the headline is a completely harmless one that's now taking place at Dollywood in Pigeon Forge. On May 12, the theme park officially opened its long-awaited new roller coaster Big Bear Mountain.
---
Have you ever taken one of those vacations that wound up being so stressful you were actually glad to get back home? Sometimes when we travel, we let inconveniences and small problems get the better of us and let them cloud our overall appreciation of the trip we worked so hard to pay for and make time for.
---
It's no news flash that some animals are able to glow in the dark. Fireflies are a great example of this. In fact, many of you may already be familiar with the synchronous fireflies of the Elkmont section of Great Smoky Mountains National Park, which collectively begin and end their blinking spells in unison, and only for a brief window of time in early summer.
---
Summer has traditionally been the biggest season for weddings. But although only a couple of weeks remain in this summer, any time of year can be a great time to get married when you're in the Great Smoky Mountains of Tennessee. The Smokies are known as the Wedding Capitol of the South, thanks to an abundance of wedding chapels and vendors, not to mention being one heckuva scenic location for a romantic honeymoon.
---
This may not have made the national news, but here in East Tennessee, reports of a new roller coaster coming to Dollywood in 2023 were practically the number-one headline. News of the attraction started coming out a couple of weeks ago, and since then, Dollywood fans and roller coaster enthusiasts alike have been buzzing about what's in store next year.
---
We're into the full swing of zipline season here at Smoky Mountain Ziplines in Pigeon Forge. We're heading into Memorial Day weekend, which is the unofficial start of the summer travel season, so we're ready to shift into high gear as we welcome visitors from all over the country.
---
Most anyone who has been to Dollywood knows that from March through December, the theme park is a beehive of activity, from the millions of visitors who pass through the turnstiles every season to the hundreds of employees who work hard to make sure all those rides, attractions, shows, shops and eateries are functioning at peak efficiency.
---
Autumn is the season when Great Smoky Mountains National Park receives a high number of visitors, in large part due to the beautiful fall foliage. Many of those visitors take in the scenery by immersing themselves in the park's lush woodlands, where they can enjoy up-close views of nature's color palette of red, yellow and orange.
---
Now that we've officially reached autumn, all you pumpkin-spice-loving people can finally stop griping about summer and celebrate your favorite season of the year. And when you're visiting the Great Smoky Mountains, fall just isn't fall without Dollywood's annual Harvest Festival. This year's festival runs now through October 30 and is the perfect complement to a morning or afternoon on our zip lines in the Smoky Mountains.
---
The Mountain Mile multiuse development in Pigeon Forge offers mountains of vacation opportunity for folks visiting the Smokies. It's been in ongoing development for the past few years, and now, it's close to being fully occupied by a wide array of retailers, food vendors, attractions and more. Read on to learn the latest about what's in store.
---
If you're ready to ride a zip line, Pigeon Forge, TN, is the place you want to be this weekend. We're looking forward to some beautiful weather over the next several days, complete with mild temps and lots of sunshine. The conditions are ideal to come to our outpost in the mountains and experience for yourself one of the most exciting attractions in East Tennessee.
---
Summer's winding down, but that doesn't mean you still can't plan an amazing getaway to the Great Smoky Mountains. Whether it's just for the weekend or a whole week, the area has so much for visitors to see, do and enjoy, all set against the backdrop of some of the most beautiful scenery in the country.
---
We had an intriguing thought: If a person were to visit every single attraction in Pigeon Forge, how long would it take? This week, we're going to take on an unusual task. We're giving you an answer! We're going to list every attraction in town (or at least as many as we can think of) and estimate how long the average visit might last. (Note that these estimates are purely rough guesses and not based on actual data.) Then we're going to pad each guess with travel time to and from the attraction from a hypothetical hotel/motel in the middle of Pigeon Forge. We're going to assume that your day starts at 9 a.m. and ends at 9 p.m. (yep, you'll be plum tuckered out), and we're going to assume that at attractions with multiple activities, including Dollywood, you participate in everything that location has to offer! We're also going to factor in one hour for lunch and one hour for dinner, and we'll assume that this trip takes place in summer.
---
Since we resumed operations a few weeks ago, we've been thrilled to see more and more people booking zipline tours with us and having the time of their lives here in the Great Smoky Mountains. What are your plans for 2020? Summer is just getting started, so if you have an open weekend coming up in the next month or so, or if you have a full week of vacation time burning a hole in your proverbial pocket, you should consider planning a trip to our outpost in Pigeon Forge and getting your zipline game on.
---
Guess what, zipline fans… Smoky Mountain Ziplines is reopening this weekend – Saturday, May 23! We're encouraged to see people returning to the Great Smoky Mountains of Tennessee, and we've decided that now is the time to open our doors and welcome visitors back to our Pigeon Forge ziplines.
---
We're just three weeks away from Christmas, but in the Great Smoky Mountains, the annual celebration known as Winterfest will continue all season long, bringing lots of holiday cheer to the mountains through February. From festive décor to fun special events for the whole family, Winterfest gives visitors more reasons than ever to come to the Smokies during the off-season.
---
Autumn has arrived, and even though visitation to the Smokies will surge in the next month or so as the fall colors invade our mountain landscapes, the peak tourism season around here has passed for 2019. But that doesn't mean there still aren't lots of good reasons to head to the Great Smoky Mountains for the weekend or even a full week of fall break.
---
It's usually one of the first decisions you make when you're planning a trip to any vacation destination: Where are you going to stay? It makes sense to do that first, because if you don't secure your accommodations, there's not much point in planning all the other aspects of your trip first. So this week, we'll give you a quick overview of your lodging options in the Great Smoky Mountains. We won't be recommending any specific properties, but we will give you some idea of what types of properties are available so you can make the best choice to fit your time frame, budget and size of your party.
---
When we say we're going to give you five reasons to visit the Smokies this week, we literally mean on a weekday, not a weekend. Now that most everybody's school systems are back in session for the school year, weekdays offer a lot of travel potential, especially while we're still blanketed by warm summer weather. So read on to discover a few of the benefits that await the August weekday traveler.
---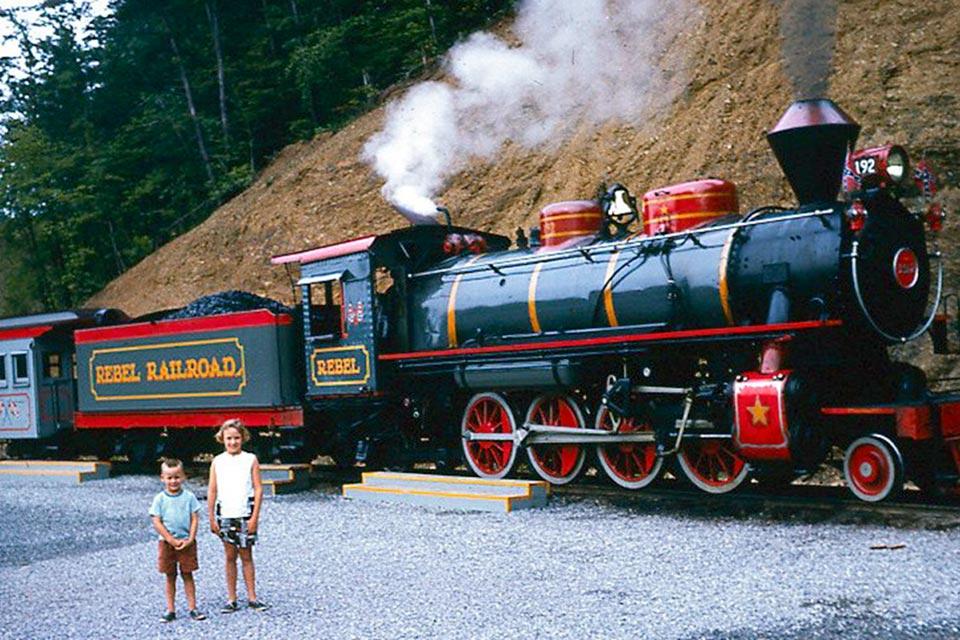 There are so many attractions in the Smokies these days, it's amazing that enough people visit the area to keep all those places in business. But fortunately, with millions of people passing through Sevierville, Pigeon Forge and Gatlinburg every year, it's easy to see why new attractions still come to town. It's a classic case of supply meeting the demand.
---
At Smoky Mountain Ziplines, we're now offering new pricing options that offer more flexibility than ever for anyone interested in experiencing one of our Pigeon Forge zipline tours.
---
Maybe you're not a big planner. Maybe you were thinking about traveling to the Great Smoky Mountains area this week, but you didn't already buy attractions and theater tickets online. Or maybe you've given very little thought to what you want to do once you get to the Smokies other than check into your motel or overnight rental and go wherever the wind takes you.
---
Dollywood has been open since March, but the latest addition to the multimillion-dollar Pigeon Forge theme park didn't start welcoming visitors until this past weekend. If you missed the first few days of Wildwood Grove, never fear. This new themed section of the park will probably be around for a long time, and if you're planning a trip to the Smokies later this year, you'll still get to experience it while it still has "that new theme park smell." Whatever that is…
---
In case you didn't realize it, we're smack in the middle of car-show season here in Pigeon Forge and the rest of the Smokies. Just in the past few weeks, we've seen several events roll into town, including the Spring Corvette Expo in Pigeon Forge, the Ponies in the Smokies show in Sevierville and the Smoky Mountain Stangs car show in Sevierville, all of which took place in March.
---
Dollywood has been open for a couple of weeks now, so chances are that if you're reading this, you probably haven't made your first pilgrimage of the year yet. If that's true, then read on and discover just a few examples of what's in store if you decide to visit the long-running Pigeon Forge theme park in 2019.
---
Spring officially arrives Thursday. That calls for a celebration. And we can't think of a better way to commemorate the occasion than by pulling together a quick trip to Pigeon Forge this weekend. It's not hard. You shouldn't have any trouble finding a hotel/motel room or an overnight rental on this short notice, and even if you just want to make a day trip out of it, there's plenty going on in town to fill even the most ambitious of itineraries.
---
It's not even officially spring in the Smokies yet, but it sure is starting to feel like it. The area is starting to shake itself loose from its winter slumber and stretch and yawn its way into a brand-new season of getaway fun in Pigeon Forge, Gatlinburg and Sevierville. That's true for us here at Smoky Mountain Ziplines, where we've already kicked off our 2019 season and are looking forward to nine more months of showing visitors to our area how to zipline Pigeon Forge.
---
We usually spend a little time each spring sharing previews of new businesses coming to the Great Smoky Mountains – attractions, restaurants, shopping destinations, etc. This year, however, has been a banner year in terms of the number of new places planning to open their doors in 2019. There's been so much that we've spent weeks telling you about all the newcomers, and we're not done yet. Read on to learn about several cool things that you can add to your possible vacation plans this summer.
---
We've spent the past several weeks using our blog to highlight new attractions and restaurants and the like. This week, we're going to keep the ball rolling by expanding a little bit on a topic we touched on in last week's post. That's when we told you about August Moon Drive-In, a new indoor drive-in movie attraction coming to the Mountain Mile development in Pigeon Forge either later this year or early next year.
---
Last week, we told you about Blake Shelton's new dinner/entertainment venture, Ole Red, which will open in downtown Gatlinburg in March. This week, we're going to keep the ball rolling with a preview of another new attraction coming to the Smokies for 2019. Smoky Mountain Ziplines is closed for winter, but we can all look forward to spring by learning about some of the other fun places set to make their debut in the near future.
---
The paint is still wet on 2019. We've still got a fresh new year going, one in which resolutions are probably still holding strong (or maybe by a thread?) and there's a lot of positive momentum propelling us into the next 12 months.
---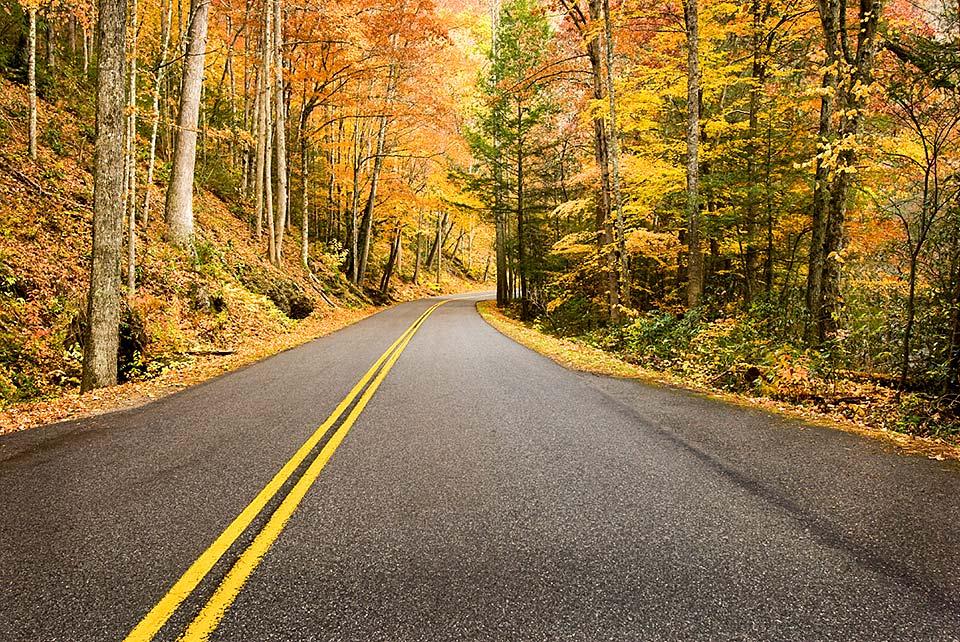 Are you planning a trip to the Great Smoky Mountains this month? If so, you won't be alone. Besides the peak summer months of June, July and August, October is one of the busiest times of the year in terms of visitation. So if you're headed this way within the next couple of weeks or so, we can offer you several good reasons for coming to Smoky Mountain Ziplines while you're in the area.
---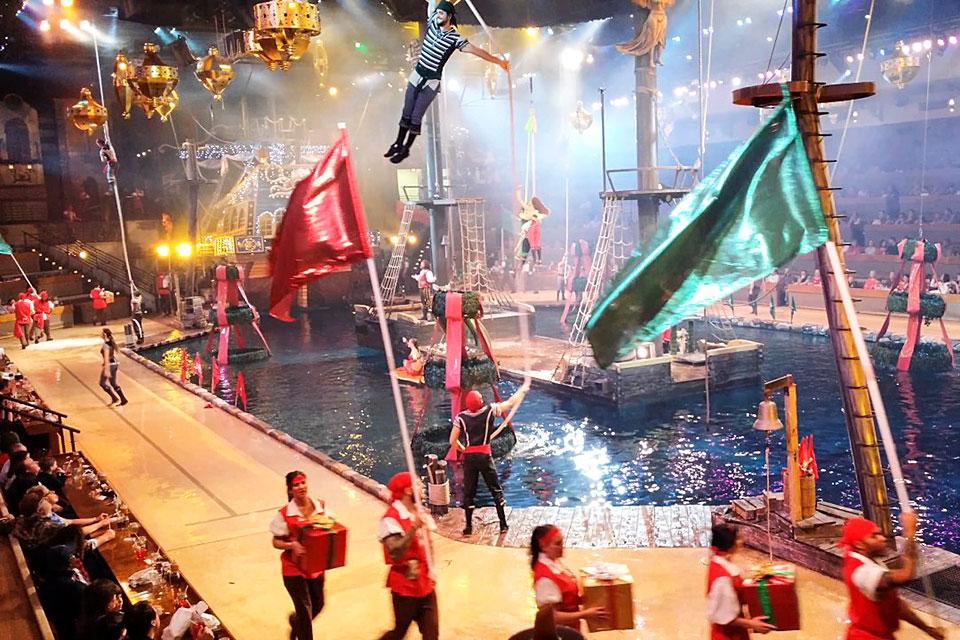 Well shiver me timbers… Thar be not one but two new pirate-themed stage shows dropping anchor in the Great Smoky Mountains in 2019. We learned about last week, but for those of you who may not have heard much about either, we thought we'd pass along a sneak peek of what's in store for Smokies visitors next year.
---
Autumn is one of our favorite seasons here at Smoky Mountain Ziplines. The weather usually strikes a perfect balance during October, with moderate temperatures hovering between warm and comfortable and many sunny days that are ideal for enjoying our Pigeon Forge zipline adventure. This is also the season that the foliage throughout our region begins changing colors. It's an annual seasonal rite of passage that draws visitors from all over the world to the Smokies, just to witness the beauty that nature exudes as our leaves morph from green to a spectrum of yellow, orange and red.
---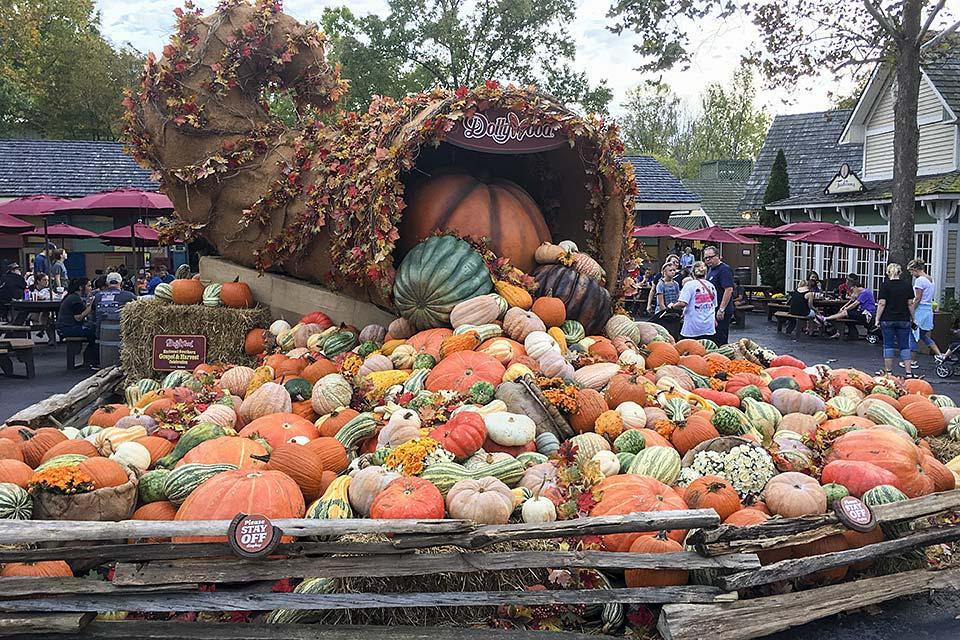 As we mentioned last week, Smoky Mountain Harvest Festival is well under way in Pigeon Forge, Gatlinburg and Sevierville. This annual celebration of autumn will continue through November 25, with each community participating by putting out lots of fall décor and hosting a wide array of special events.
---
Chances are that most of you reading this have probably used up all your summer vacation time for the year. Lots of folks like to make their big vacay trips while the kids are out for summer break, and at this point, those breaks have ended for most, if not all, of you.
---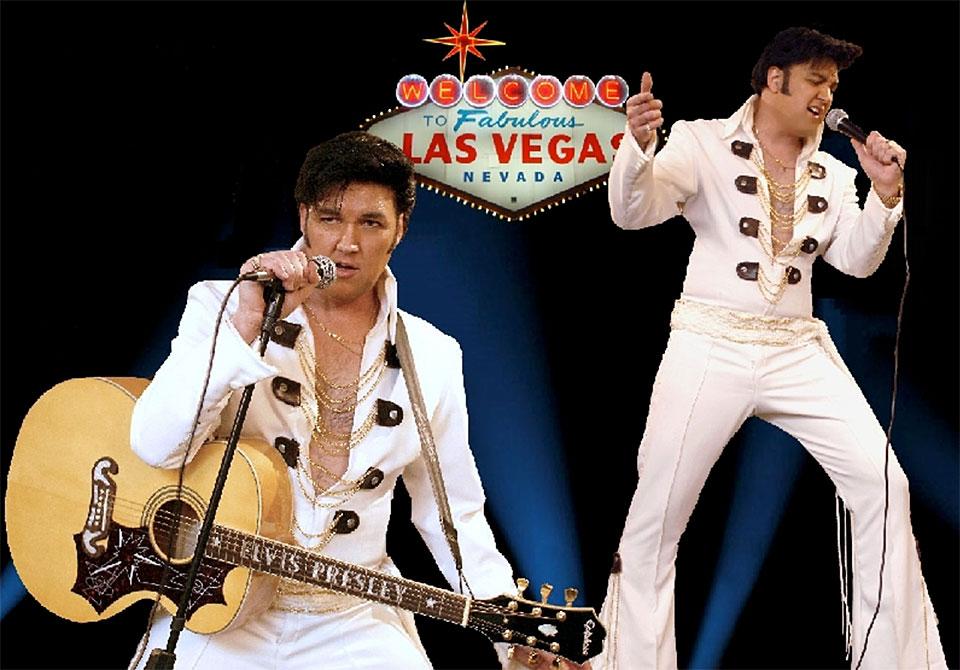 With the recent passing of the Queen of Soul, Aretha Franklin, it made us think about how many musical greats we've lost over the years. Legends like Roy Orbison, John Lennon, Elvis Presley, Michael Jackson – the list goes on and on – have left us, often before their time, taking with them some of the greatest voices and talents of their generations.
---
If you've never been a guest here at Smoky Mountain Ziplines, then it probably wouldn't surprise you if we used this blog post to brag a little bit about our Pigeon Forge zip line adventure. After all, that's what businesses do – point out their positive attributes so they'll sound appealing to visitors.
---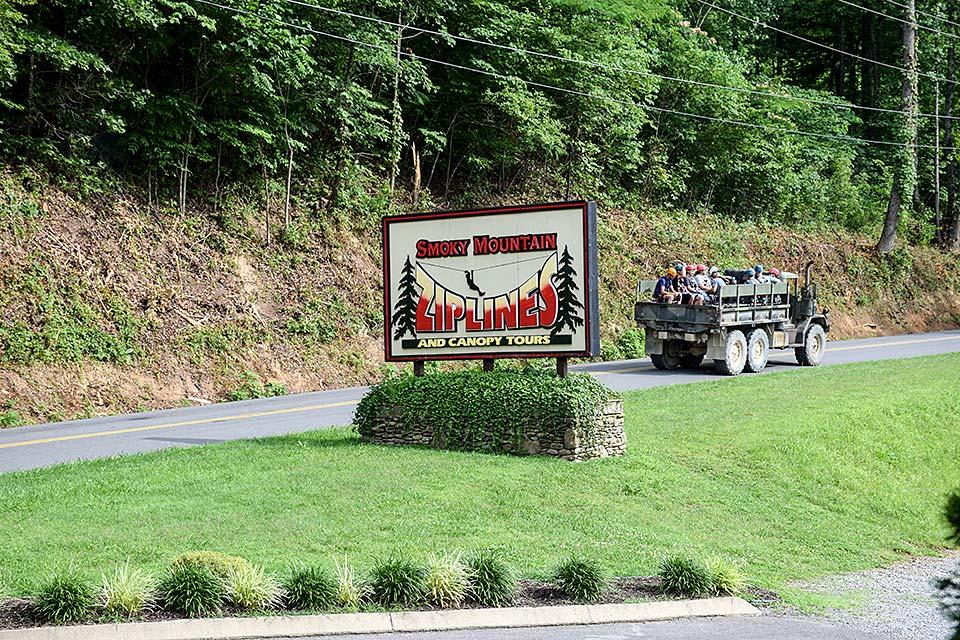 Pretty much everybody that spends any time at all with us at Smoky Mountain Ziplines has a great experience. But to ensure that our guests stay safe and also enjoy themselves, we have certain rules and guidelines into place. For example, there are weight and age restrictions, and we expect our guests to dress appropriately before arriving.
---
If you've never ridden a zipline before, there's a good chance there will be some parts of the experience that take you by surprise. But even if you're a seasoned zipliner, we think your first time trying out our Pigeon Forge zip line attraction will still have its share of unexpected plusses. This week, let's take a look at some of the ways you might be pleasantly surprised by your first visit to our little corner of the Great Smoky Mountains.
---
We can all agree that vacations are fun. Whether you're traveling with your kids, heading out on a romantic getaway with your significant other or just exploring the mountains on your own, spending time in the Great Smoky Mountains of Tennessee is an experience you'll remember for the rest of your life.
---
One of the sure signs that spring has really arrived is the start of baseball season. From Little League to Major League, baseball fans all over the country are gearing up to cheer on their favorite teams, and those of us who live in the Smoky Mountains are no exception. Each year, we look forward to five months of exciting baseball action with the Tennessee Smokies, a AA affiliate of the Chicago Cubs.
---
February hasn't historically been considered one of the prime months for visiting the Great Smoky Mountains of Tennessee (although there's really never a BAD time to visit), but that doesn't mean you can't start licking your chops now and looking ahead to see what lies waiting later this year when you do finally make that next trip to the Smokies. So to help give you a sneak preview of what's in store in Gatlinburg, Pigeon Forge and Sevierville this year, read on. We can do some early unveiling of a number of new attractions, restaurants, shops and more, and in the process, we might just spark a few ideas for what your next mountain vacation may entail.
---
Last week, we started looking at some of the watershed events in the history of the Great Smoky Mountains area – not from a geological standpoint but more from a perspective of how what used to be just a quiet, scenic corner of Tennessee evolved into one of the most booming tourism destinations in the nation.
---
Last week, we began a series of posts focusing on lesser-known attractions in the Smokies that are worth looking into if you happen to be visiting the mountains this winter. Since we only have a couple of weeks left in our 2017 season here at Smoky Mountain Ziplines, we thought it would be a good idea to share some of those destinations with you, to assist you in planning any trips you might be making here during the next few months.
---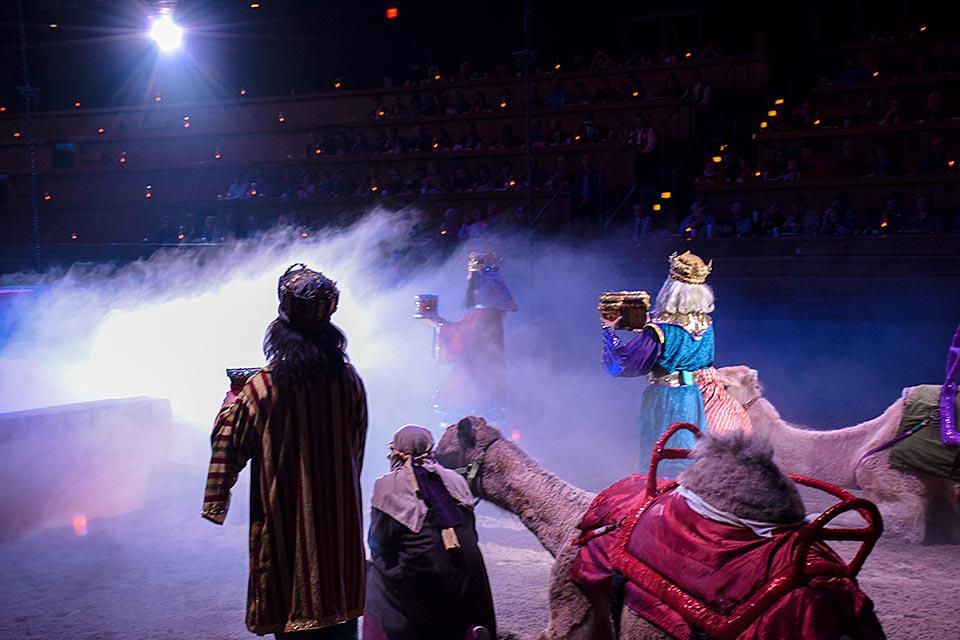 Folks who visit the Great Smoky Mountains from November through February are always in for an extra treat, as the communities of Pigeon Forge, Gatlinburg and Sevierville host Winterfest, a four-month-long celebration of the holidays and the winter season. Each year, the area is decked out in millions of holiday lights, while each city offers visitors a wide array of special events that are related to Christmas and beyond.
---
When you visit Pigeon Forge, TN, you never know who you're going to run into. We've heard reports of folks spotting the likes of Celine Dion, Rod Stewart, Liza Minnelli and Willie Nelson. It's also not uncommon for some visitors to see Michael Jackson and Elvis Presley performing on stage.
---
We spend a fair amount of time on this blog steering visitors toward a lot of the major attractions in the Great Smoky Mountains area. Popular stops like Dollywood, Ripley's Aquarium of the Smokies and the Titanic Museum and Attraction naturally garner a lot of attention because of their size and popularity. We also like to play up unique destinations like our own Smoky Mountain Ziplines as well as attractions that showcase live shows or animals or wonders of the world.
---
Last week, we introduced you to many of the theater shows in the Smokies that don't necessarily cater to country-music audiences. After all, there's probably a perception out there that Pigeon Forge, Gatlinburg and Sevierville offer only country music fare on their theater stages. That's true to an extent, but as we showed last week, folks who don't care for that country twang can still find lots of entertainment options in this area.
---
Why do people enjoy ziplining so much? The most obvious answer is that it's a whole lot of fun. That's a given. But that's not the only positive thing to be gained from hanging out with us at Smoky Mountain Ziplines. This week, we'd like to offer you a little insider insight into some other benefits of ziplining you might not have thought about.
---
One thing Smoky Mountain visitors like so much about this area is that it offers everything they could ask for in a family vacation – all in one convenient and beautiful location. With a wealth of lodging, entertainment, attraction, shopping and dining choices available within the confines of a single county, the Smokies make it easy for visitors to meet all their vacation needs with a minimum of travel.
---
Guess what's happening this weekend in Pigeon Forge…
---
Lots of folks can't wait for football season to start. Some can't wait for baseball or basketball season to start. And a few of you nuts out there actually can't wait for hockey season. But here at Smoky Mountain Ziplines, we always eagerly await the kickoff of zipline season at our outpost in Pigeon Forge. We're happy to say we're opening our doors for 2017 this Friday, March 3, and it's looking like it's going to be a coolish but sunny day – great conditions for our Pigeon Forge Zipline tours.
---
Is it winter? Is it spring? Who knows? Based on the weather we've been experiencing (enjoying) in East Tennessee lately, it's hard to tell. Either way, we'll take it and make the most of it, right?
---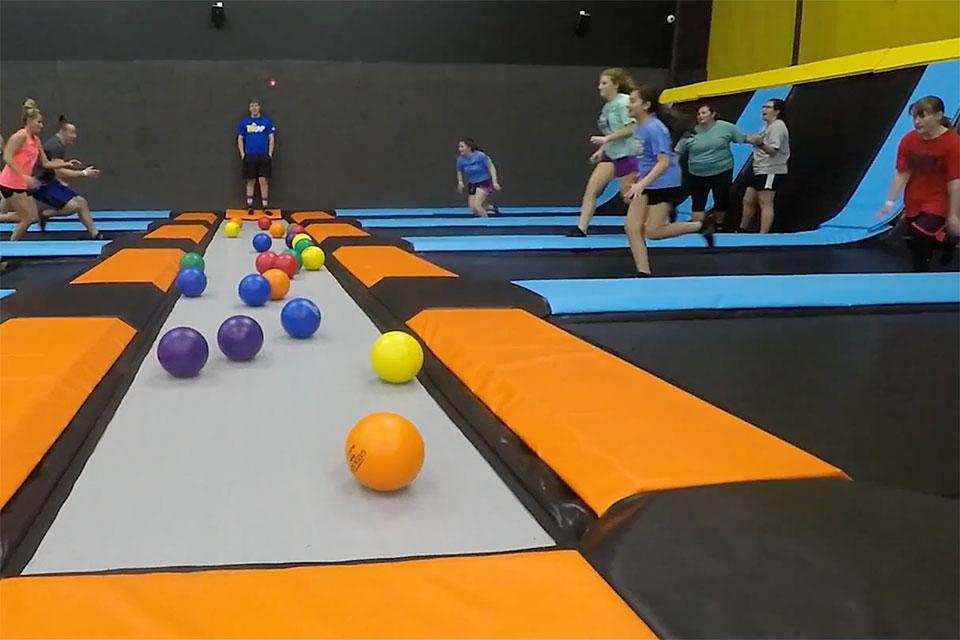 We know what it's like to be the new kids in town. Fortunately, our Pigeon Forge zipline adventure caught on with visitors, which has led to us going strong for many years now. But since we're taking a brief winter hiatus right now, we thought we'd give you all a sneak preview of some of the attractions and points of interest that are new to Pigeon Forge for 2017.
---
Boy does time fly. It seems like just a few weeks ago that we were opening back up for spring and introducing our new course to the public here at Smoky Mountain Ziplines. But it's already been close to nine months since then, and here we are, getting ready to go on another winter hiatus.
---
They say crime doesn't pay, but in the case of one new Pigeon Forge attraction, it might wind up paying off big. Alcatraz East, a new crime museum located at The Island development, recently opened to the public, giving visitors a behind-the-scenes look at our nation's crime history.
---
Maybe the kids have a fall break coming up, or maybe that time has passed but you're still looking at getting away to the Great Smoky Mountains for a few days this fall. If so, you couldn't pick a better time. Autumn is one of the peak seasons that visitors choose to travel to the Smokies, and it's not hard to understand why. Folks love those cool, sunny days and chilly nights as well as the color show that goes along with the annual transformation of our foliage
---
Too early to start talking about fall colors, you say? Piffle, we say. It's almost never too early to start discussing the glorious metamorphosis that our area foliage undergoes every year in the Great Smoky Mountains. It's such a big deal that October is the single busiest tourism month of the year outside the traditional summer peak-season months.
---
If you've visited Smoky Mountain Ziplines in previous years but haven't had a chance to come back this year, you're in for a treat. Earlier this summer, we debuted a brand-new zipline course, which really helped us step up our game when it comes to our customer experience. It's substantially different from what you might have remembered from before, but it's definitely worth trying for a number of reasons. And it just so happens that we're going to share those reasons with you this week. Our hope is that you'll make plans to travel to the Smokies before the end of the season to experience our ziplines, Pigeon Forge, TN and all the great things our area has to offer.
---
Schools are letting out for the summer, and Memorial Day is just around the corner, which means families all over America are probably about to start planning (if they haven't already) their summer vacations. And it turns out that the Smokies area is one of the most popular summer vacay destinations in the country, reflected in the fact that Great Smoky Mountains National Park is the most visited national park in the country, estimated to receive a record 10 million guests this year. Within a day's drive of two-thirds of the nation's population, it's no wonder that so many people flock to the Smokies each year to soak up some of the most beautiful scenery in the country.
---
For many, simply the idea of sailing high through the air over a scenic mountain valley is reason enough to give ziplining a try. But just in case you're one of those people who might need a little more persuasion, here are seven reasons to not only try ziplining in general but to come see us at Smoky Mountain Ziplines in Pigeon Forge, Tennessee.
---
For the past couple of weeks, we have been sharing previews of what's in store at the music theaters in Pigeon Forge, Gatlinburg and Sevierville for the 2016 season. This week, Smoky Mountain Ziplines presents even more descriptions of shows in Pigeon Forge, which is where most of the area's music theaters are located.
---
Last week, we helped kick off the 2016 season in the Smokies by sharing several previews of what's in store at all the music theaters in Pigeon Forge, Gatlinburg and Sevierville. We started out with thumbnail descriptions of several Pigeon Forge theaters in particular, and this week, Smoky Mountain Ziplines will help you sift through a few more.
---
Folks visiting the Smokies have a lot of choices when it comes to entertainment, and over the past 20 years or so, few destinations have been as popular as music theaters. Similar to Branson, Missouri, Pigeon Forge has quite a few venues that are home to a wide variety of stage productions, and even Gatlinburg and Sevierville contribute to the mix with theaters of their own.
---
In the 30 years that it's been in operation, Dollywood in Pigeon Forge has almost become synonymous with a Great Smoky Mountains vacation. Ms. Parton opened the park in her name in 1986, and ever since, it has become one of the top tourist destinations in the region, not including the national park itself. With 35 acres of rides, attractions, shows, shops and eateries, Dollywood is everything that's great about a family vacation, all wrapped up in one scenic package.
---
Last week, we started digging back into the history books a little bit, exploring the fascinating stories of the people and events that led to the founding of Sevier County's three primary towns – Sevierville, Pigeon Forge and Gatlinburg. We kicked our three-part series off last time around with a look back at the origins of Sevierville. This week, we continue with the history of Pigeon Forge.
---
Hey, sports fans! We know who you are…. You're that person who eats, breathes and sleeps sports – anything from football, basketball and baseball to cricket, golf and even curling. If it involves a ball or a helmet, chances are you're interested. You're either in the stadium or in front of the TV for the College Football Championship, the Super Bowl, the World Series, the World Cup and the Final Four of college basketball.
---
If you'll notice, we put "off-season" in quotation marks in the title of this blog post. That's because things have changed around here in the Great Smoky Mountains over the past 25 years. It used to be that once January 1 rolled around, most businesses – especially the hotels and attractions – would close their doors and remain out of commission until spring came.
---
Every now and then, we bring you news of other interesting zipline attractions located around the U.S. and around the world. And since our Pigeon Forge zip line course is going to be on winter break for the next couple of months, we thought this would be a good time to share some info about how other attractions are putting their own unique spin on one of the fastest growing outdoor family-adventure activities.
---
Last week, Smoky Mountain Ziplines introduced you to several music theaters that present special seasonal shows with Christmas and winter themes. Live shows in the Smokies are a fun way to spend an afternoon or an evening any time of year, but as we draw closer to Christmas Day, these holiday presentations do a fantastic job of getting even the Scroogiest soul into the spirit of the season.
---
Here in the Smokies, it seems like it's been raining for an entire week straight. At least it feels that way. But just because the weather is yucky and nasty doesn't mean you still can't have a great time if you're visiting Pigeon Forge and Gatlinburg this week, especially when you consider that our area is home to more than a dozen different theater shows.
---
Now that we're firmly entrenched in autumn, we're scaling back our operational schedule here at Smoky Mountain Ziplines. For now, we're only open on Saturdays and Sundays through the end of the year, except for the Thanksgiving week and Christmas week, when we will be open on weekdays as well. After the new year, we'll be closed in January and February, and then we'll start tours again in March, once temperatures start to warm up a little.
---
Once upon a time in the Great Smoky Mountains, things started slowing down this time of year. Once the fall foliage disappeared, so did the tourists. But for the past 25 years, the communities of Gatlinburg, Pigeon Forge and Sevierville have figured out how to keep visitors hanging around, well past Thanksgiving and Christmas and even into the chilly months of the new year.
---
August is a weird time of year here in the Smokies. Technically, it's still summer – a fact that some of these hot-and-humid days we've been having won't let you forget. But now that most schools in the region have started back, that usual peak-season level of activity on the roads and at our local attractions and shops has slackened noticeably.
---
Your next trip to the Great Smoky Mountains will very likely be a busy one. After all, there's so much to do here, and for most vacationers, there just aren't enough days in the week to pack in all that the area has to offer. Between visiting the national park, seeing shows, shopping, dining out and (hopefully) spending a few fun-filled hours on our zip lines in Pigeon Forge, TN, you may be so focused on the Smoky Mountains of today that you overlook the Smokies of the past.
---
Since Dollywood first opened its gates 30 years ago, the Pigeon Forge theme park has continued to expand and grow. Developers added a whole new dimension to that growth in 2001 with the opening of Dollywood's Splash Country, a separate water park destination that occupies more than 35 acres adjacent to the original theme park.
---
Last week, we talked a little about how important cars were to our American culture. Whether our preferences are for a regular family sedan, a tricked-out custom car or a vintage muscle car from the '70s, most of us seem to be fascinated with our four-wheeled friends.
---
For about a century now, Americans have had a long-standing love affair with their cars. And it's a romance that's showing no signs of letting up either. Anyone who's traveled to the Great Smoky Mountains in recent history probably knows full well how prevalent our four-wheeled friends are. Just ask anyone who's been backed up in traffic on the Parkway on a busy holiday weekend, and he'll tell you that there's definitely not a car shortage.
---
Last week, we gave you Part I of our preview of all the different live theater shows that you'll be able to find in Pigeon Forge and Gatlinburg this year. As we mentioned in the introduction to that installment, music shows in the Smokies are more than just the usual mix of country, bluegrass and gospel. Our stages are home to a wide range of music as well as comedy, dancing, murder mysteries, magic and more.
---
Folks generally come to this part of the country to see the Great Smoky Mountains, but in most cases, they find a lot of other things to do while they're in town. For the past couple of decades, music theater shows have been one of the must-do outings for most people spending time in the Smokies.
---
Budding trees, blooming flowers and worm-hunting robins aren't the only signs of spring here in the mountains. The opening of Dollywood theme park each season is another sure-fire way to tell that spring is at our doorstep. This weekend, Dollywood kicks off its 30th season in the Smokies as it does every year, with the annual Festival of Nations.
---
So what could the Internet giant Google possibly have to do with the activity of ziplining? Interestingly, the company has added ziplining as a way to capture its Street View images in some of the world's most remote and hard-to-reach areas.
---
Wales isn't known for much, but it's quickly developing a reputation as a place for travelers in search of fun and adventure. One attraction in Bethesda, Wales – ZipWorld – features a 100-mile-per-hour zipline, and a sister attraction called Bounce Below, which offers multi-level trampoline fun inside an underground cavern.
---
Whether you're visiting the Great Smoky Mountains area this week or not, we hope that you and your family have a wonderful and safe holiday week. But even if you're not here with us for Christmas itself, then you can still plan a fun getaway in the Smokies for this weekend. What can you do? Here are just a few suggestions.
---
It seems like in the zipline business, everyone's always playing a game of one-upmanship – trying to be the attraction with the biggest and baddest ziplines in town. Back in September, Attitash Mountain Resort in New Hampshire made a name for itself (for the time being) by opening the longest zipline run in the continental United States.
---
Well, almost… Although Ober Gatlinburg ski resort hasn't yet opened its mountain slopes for skiing and snowboarding, you can still get in some early winter fun by snow tubing. Now through early spring 2015, the attraction's 10-lane tubing course is open to the public, offering zippy downhill action for ages 3 and older. Tubers have to be at least 6 years old, but ages 3 to 5 can ride with an adult.
---
From time to time, we like to profile extreme zipline attractions around the world, just to give you an idea of the lengths some folks are going to to push the edge of the thrill-seeking envelope, so to speak. This week, we bring you some information about a zipline outfitter in Costa Rica that makes the most of its location at the base of a volcano.
---
If you're a gearhead or a custom-car fanatic on any level, then you might want to set your sights on Pigeon Forge, TN this week. That's where you'll find the semi-annual Pigeon Forge Rod Run, which goes down this weekend, September 11 through 13. Formerly known as the Grand Rod Run, the event is now being held at the new LeConte Event Center.
---
Summer may be officially over, but there are still plenty of warm days ahead, so it's still a great time to come visit the Great Smoky Mountains of Tennessee. Whether you choose to explore the national park or check out one of the many great attractions in the area, you'll find plenty of ways to keep your gang entertained while you're here.
---
There are lots of animal-themed attractions in the Smokies-everything from horseback riding stables and bird exhibits to petting zoos and a world-class aquarium. But there are also several attractions in the area that feature animals as part of live shows. Whether it's trained horses, wild buffalo or camels, the theaters of the Smokies are home to a menagerie of four-footed (and two-winged) stars. Here's a quick peek at just a few of the places where our animal friends share the spotlight:
---
For most folks, cruising from one end of an extreme zipline to another at automobile-like speeds is thrilling enough. High above the ground, cruising along with the wind in your hair, flying like a bird, you'll find ziplining to be one of the most accessible ways for people of almost any age to experience an unbelievable adrenaline rush.
---
There sure is a lot going on in the Smokies this week. The cities of Gatlinburg, Pigeon Forge and Sevierville have a full calendar for the next few days, offering visitors fun things to do that go above and beyond the usual assortment of attractions and shows. Here's a peek at what's happening…
---
Every now and then, just for fun, we like to share what other zipline attractions around the world are doing, particularly when they are set up for extreme thrills. This latest place we came across is called Zip World in northern Wales, and its longer line, the Big Zipper, is quite a ride. It's about a mile long, and its sharp descent gets riders zipping along as fast as 100 miles per hour.
---
One of the sure signs of spring in the Smokies is when Dollywood theme park opens for the year. The Pigeon Forge attraction gets things kicked off this weekend with its annual Festival of Nations celebration. The festival is celebration of the music, culture and food of nations from all over the world, and this year's event welcomes some new and familiar faces alike to the hills of East Tennessee.
---
Most of us probably think of zipline attractions as being purely for fun. But in Costa Rica, zipline operators are actually helping save endangered rainforests by preventing those lands from being destroyed and developed for other purposes.
---
This week, you may want to bring your best cowboy hat, boots and spurs when you come to Pigeon Forge. That's because the 14th annual Saddle Up! event is back for another great week of cowboy-themed entertainment and activities.
---
Just because our Pigeon Forge zip line tours are on hiatus for the winter, that doesn't mean there's not a lot going on around town in the month of February. In Pigeon Forge alone, there are several special events taking place that offer new ways to get out and see what's what. Here's an overview:
---
The Great Smoky Mountains aren't just a great place to visit in fall and summer. In fact, there are plenty of reasons to hang around in winter too, especially as we prepare to ring in a new year. To that end, there are several things going on in the area this week that will help you usher in 2014 with a bang.
---
The weather forecast for the next few days doesn't look great. They're calling for cold temps, rain and even some snow in the Smoky Mountains in the days leading up to Thanksgiving Day. But don't despair, travelers. Things are going to pick up and warm up just in time to enjoy a great post-Thanksgiving weekend in the Smokies. Here are a few ideas for what to do:
---
Have you ever wondered if you're getting too old to try new and adventurous things? If so, then maybe you should take a cue from 60-year-old Sue Austin from Tallahassee, Florida. After spending all of 2012 traveling the country and trying out different adventure activities like kayaking, surfing, parasailing and snorkeling, Austin decided that she liked ziplining best, so she set out on a journey to ride a zipline in every state of the country.
---
Check out the attached video, which shows a North Carolina couple ziplining into their wedding ceremony at a local attraction. It just goes to show that ziplining can be incorporated into just about any social function.
---
There aren't any places to enjoy ziplining within Great Smoky Mountains National Park, but thanks to Smoky Mountain Ziplines, you can enjoy the high-speed fun of this popular outdoor activity just a few miles from the park. And our setting delivers plenty of scenic beauty and tranquility of its own.
---
Next time you happen to be traveling up in Edmonton, Alberta, you might want to explore the West Edmonton Mall, North America's largest entertainment and shopping complex. At 5.3 MILLION square feet, it's the size of a small city, featuring two hotels, 10 attractions, 100 dining options and more than 800 retail stores.
---
How's this for extreme? Imagine riding a zipline that is 2,000 feet tall, more than a mile long and reaches top speeds of nearly 90 miles per hour. If you'd like to give it a try, all you have to do is travel to Nepal, where this extreme zipline attraction recently opened in the Himalayas. Check out the video here:
---
Just for fun this week, let's see how good a job our web site has done at providing you information about our zip lines in Pigeon Forge, TN. No pressure, no grades – just a quick and fun way to challenge your knowledge and possibly learn a little more about what we have to offer here at Smoky Mountain Ziplines.
---
What a week it's going to be in Pigeon Forge, Tennessee as we celebrate the birth of our nation here in the Great Smoky Mountains. One way to experience true freedom is to experience our Pigeon Forge zipline tours, which allow you to zoom through the air among the treetops. You'll have a bird's-eye view of all the great mountain scenery as you feel the exhilaration of the wind rushing through your hair.
---
At Smoky Mountain Ziplines, we offer multiple ways to enjoy the fastest fun in the hills, and if you're looking for the area's best ziplines, Pigeon Forge, TN is the place to be. Because we offer more zipline runs than any other place in the Smokies, we are able to offer our guests a variety of packages, guaranteeing an adventure for every budget.
---
It's one of the annual highlights of springtime in Pigeon Forge-the annual Dolly Parade, featuring Dolly Parton herself as the parades grand marshal. This year's event takes place this Friday, May 10 at 6 p.m. As many as 50,000 spectators are expected to line the Pigeon Forge Parkway to get a glimpse of everyone's favorite hometown girl.
---
It seems that Mr. Sun has decided to hang around for a while in the Smokies, so we're getting geared up (figuratively and literally) for another big season here at our Pigeon Forge zip line course.
---