Blog for Zip line Attraction in the Smoky Mountains
Located in Pigeon Forge, TN and near Gatlinburg and Sevierville.
Blog posts for category "Gatlinburg, TN"
---
We may be dating ourselves here, but back in the 1960s, there was a Sunday-evening TV show on NBC called Walt Disney's Wonderful World of Color. The title reflected Disney's desire to take advantage of the fact that color television sets were becoming more popular and widespread in the United States. Prior to that time period, most TV shows were broadcast in black and white, so the arrival of color programming was an event in its own right.
---
Last week, we gave you the rundown on this year's Harvest Celebration at Dollywood. Through the end of October, guests of the Pigeon Forge theme park will enjoy seasonal décor, fall foods, guest entertainers and visiting craftsmen-in addition to Dollywood's usual lineup of rides, shows and attractions. And it's all set against the color-changing backdrop of the Great Smoky Mountains in autumn.
---
In last week's blog, we mentioned that whitewater rafting was one of the must-do bucket-list items for anyone hanging out in the Great Smoky Mountains of Tennessee or North Carolina. This week, we thought we'd expand on that and go on a deeper dive into one of the most popular outdoor activities in the area (in addition to Smoky Mountain Ziplines, of course). Rafting is thrilling, fun and a nice way to stay cool on a hot summer day. So grab your paddles, strap on your helmets and come along for the ride as we shoot the rapids of the Smokies!
---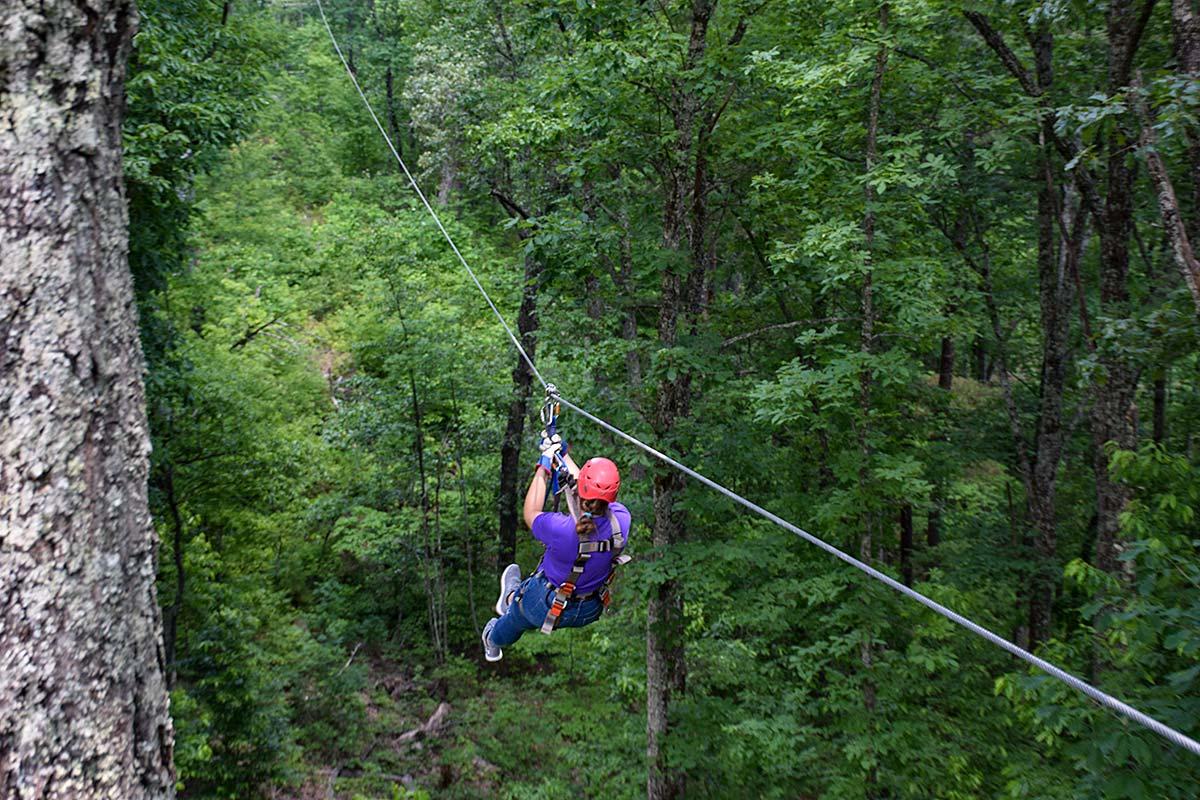 You work hard for your money. So when you decide to spend it-even if it's on something fun, like a vacation attraction-you want to make sure you're getting your dollar's worth. When you visit Smoky Mountain Ziplines, that's exactly what you get-your money's worth and a whole lot more. Read on to discover exactly what your ticket price translates into in terms of fun, excitement and value. We pack a lot of all of it into a two-hour canopy tour of the Smokies.
---
The winter storm that pushed through the eastern half of the U.S. these past few days has left lots of people buried under the white stuff. Here in the Smokies, we didn't get hit too hard, but it's winter nevertheless. We may not have seen the last of frozen precipitation for this season.
---
Last week, we teed up and went in search of miniature golf fun in the Great Smoky Mountains. Along the way, we shared some of the area's notable mini golf attractions, but we only had a chance to scratch the surface. This week, we have even more destinations to pass along, so the next time you're visiting the Smokies, you'll have plenty of places to choose from when it comes to putting your way around town.
---
Summer in Great Smoky Mountains National Park is still in full swing as visitors from all over the world pass in and out of the most visited national park in America. Many of those park guests make time to tour Cades Cove, located near Townsend, TN, on the western end of the park. Ensconced by beautiful mountains, this peaceful valley was once home to a thriving community of settlers in the late 1800s and early 1900s. Residents were relocated with the creation of the national park, but many of the cove's homes, churches and farm buildings were preserved and still stand as part of the tour. A 10-mile one-way road is how folks access Cades Cove today – mostly by car, but many on bike and even on foot. By visiting its historic structures, visitors are able to get a glimpse of what life was like 100 years ago and beyond, both within Cades Cove and much of the rural South in general.
---
Every now and then, we like to check in on what other zipline attractions around the country and around the world are up to. Some of these businesses are brand new, while others are rolling out new features or ziplines. Sometimes, the news is more about the people who are doing the ziplining. In any case, we always find lots of fascinating zipline tidbits to share with our followers.
---
We're living through some unusual and turbulent times in our country right now, but maybe as we approach our nation's birthday, we can all find some common ground in our love and appreciation of the United States of America. If you're coming to the Smokies for 4th of July weekend, we'll give you a heads-up that some of the area's traditional Independence Day events – like the Midnight Parade in Gatlinburg and the Patriot Festival in Pigeon Forge – have been canceled for this year in the interest of public safety.
---
There are just a couple more weeks of winter left, at least as far as the calendar is concerned. It's the time of year when folks are starting to get antsy about spring's arrival, and they're ready to shake off that winter funk for good. And with the dawn of a new season come hopes and dreams about what lie ahead – warmer weather and spring/summer travel plans. If you're thinking a getaway to the Great Smoky Mountains might be in order for 2020, read on. We've got the 411 on some new businesses opening their doors in Gatlinburg, Pigeon Forge and Sevierville this year. All in all, they promise to add some new perspectives to any visit to the Smokies.
---
Ahh, the fall of 2019… It was one of the best two weeks we've seen around here in a long time. Seriously, it seems like we went from summer to hard-core winter in less than a month. A lot of folks around here are dealing with snow accumulation this week, both in the valley and in the higher elevations. Thankfully, the roads have been passable for the most part, and this does give visitors the opportunity to gaze upon a rare sight ­– fall colors in the trees while snow is on the ground.
---
In addition to visiting Great Smoky Mountains National Park and attractions in Gatlinburg, Pigeon Forge and Sevierville, shopping is one of the top tourist activities among the millions of people who come to the mountains of East Tennessee each year. Outlet malls are one of the top draws, and craft galleries and studios also get their fair share of traffic.
---
Don't let the warm, sunny days fool you. Kids (and their teachers) are getting geared up for another school year. That means it's time to put away all the swimming trunks and golf clubs and hiking gear and prepare to buckle down for a semester of homework and exams.
---
You've probably heard of the term "suspension of disbelief," which is the mechanism that allows our otherwise rational minds to accept unbelievable premises in books, films and television. But with the opening of the new SkyBridge attraction in Gatlinburg on May 17, visitors may still need a moment or two to process some pretty unbelievable sights.
---
Let's get one thing out of the way early: Ziplining is fun. Even if you're a little fearful in the process, you can't deny that it's one of the most exciting adventures you could undertake while on a Smoky Mountains vacation. However, if that weren't reason enough (and it should be), there are several additional benefits the ziplining experience can provide. So in addition to the sheer entertainment value, spending a morning or afternoon with us at Smoky Mountain Ziplines can enhance your life in many other ways. This week, we'll share just a few of them.
---
We've spent the past few weeks previewing lots of cool things that will be brand-new to the Smokies this year. So far, we've talked about Blake Shelton's Ole Red restaurant as well as Dolly Parton's Pirates Voyage Dinner & Show and the new Wildwood Grove addition at Dollywood theme park.
---
While Smoky Mountain Ziplines is on winter hiatus, we've been taking some time to promote some other great attractions here in Pigeon Forge and throughout the Smokies area. More specifically, we've been sharing information about new points of interest that will be making their debut in the very near future – by spring, in most cases.
---
Remember when country music celebs used to frequently lend their names to business ventures in the Smokies? Back in the day, stars like Alan Jackson, Louise Mandrell and Lee Greenwood had entertainment/dining establishments with their branding on them in Pigeon Forge and Sevierville. For that matter, Mandrell and Greenwood used to star in their own shows throughout the year.
---
Can you believe we've all completed yet another trip around the sun? Once again, it's already time to bid one year farewell while ushering in a new one. And if you have travel plans to visit the Great Smoky Mountains this weekend, you're in luck. You can enjoy all the usual benefits of a trip to the Smokies, but while you're here, you can also take your pick of several different special events that will allow you to ring in 2019 in a most festive manner. This week, we'll tell you about just a few of the New Year's Eve happenings in our area for Monday night.
---
What's the most fun way to travel downhill in the Smokies? It's Smoky Mountain Ziplines, naturally! Our course features seven individual ziplines that take you from the top of our scenic wooded mountain to the bottom in high-speed fashion. We offer one of the longest zipline experiences in the area, and you'll discover there's nothing quite like soaring through the treetops like a bird to add a little adrenaline boost to your day.
---
This time of year, the Smokies is packed with things to do – Gatlinburg, Pigeon Forge and Sevierville are home to tons of fun attractions, music shows and special events. And then there's Great Smoky Mountains National Park, which is this region's best and most fun playground, a beautiful setting for everything from hiking and camping to fishing and picnicking.
---
Here at Smoky Mountain Ziplines, we've watched a lot of people ride ziplines in the years that we've been open – probably thousands of people at this point. As a result, we've come to notice that the majority of our customers fall into one of five different categories of zipline riders, based on their physical and emotional reactions to the zipline experience. There can be some areas of overlap – where one person might exhibit characteristics of two or more of the zipliner profiles – but for the most part, most people tend to fall primarily into one category.
---
Hopefully, you'll find some time to visit Great Smoky Mountains National Park on your next trip to East Tennessee. Spread out across two different states, the park offers a beautiful and scenic way to enjoy some of your favorite outdoor activities, including fishing, camping, swimming, biking and touring historic sites.
---
We definitely want you to spend some time with us at Smoky Mountain Ziplines on your next trip to East Tennessee. But chances are you're going to be in town for at least a few days, and that's a lot of time to fill. So at some point, you'll need to come up with other ways to enjoy yourselves besides whooping it up on our ziplines in Gatlinburg.
---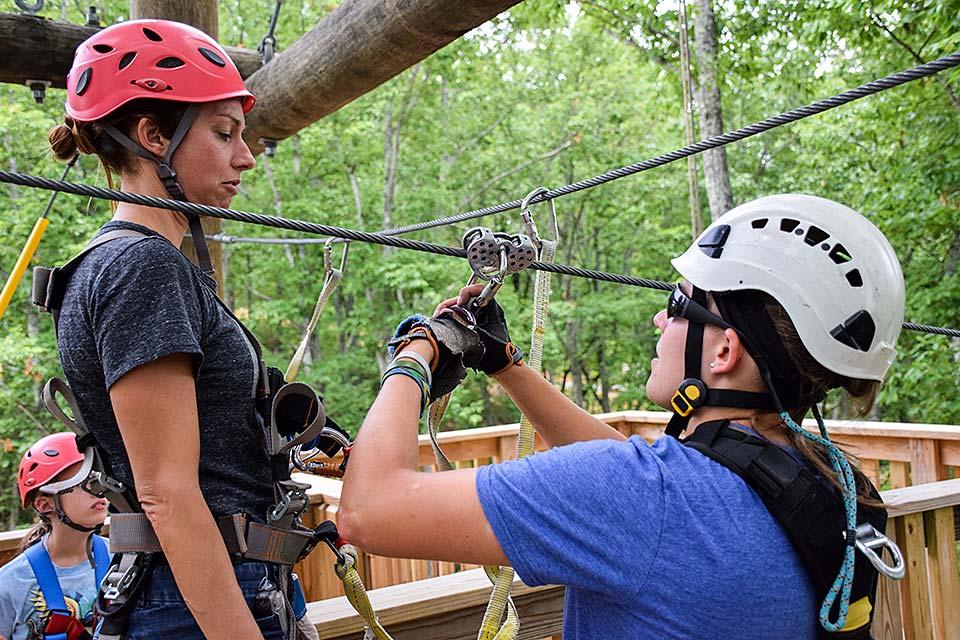 At Smoky Mountain Ziplines, we pride ourselves on being home to some of the best ziplines Gatlinburg, Pigeon Forge and Sevierville have to offer. Our mountain outpost boasts seven different zipline runs that total more than 4,200 feet in cable length. It's an experience that combines treetop elevations, fast zipline runs and some of the best views you'll find in the Great Smoky Mountains.
---
The history of arts and crafts in the Great Smoky Mountains is substantial. In fact, once upon a time, skills like broom making and woodworking weren't even considered art forms. They were ways of life that were necessary to survival in the mountains in the 18th and 19th centuries. But even as modern ways came to the Smokies, these craft forms managed to live on, getting passed down from generation to generation.
---
There's just a little over a week left until Valentine's Day, that special occasion when couples of all ages, all over the world, celebrate their mutual love. For many, it's a holiday of tradition, one that involves gift giving and other demonstrations of affection. This year, however, consider upping your game a little bit and making the Great Smoky Mountains of Tennessee the backdrop for this year's romantic festivities.
---
For the past couple of weeks, we've been sharing suggestions for cool, fun places to visit in the Great Smoky Mountains. Specifically, we've been focusing on some of the lesser-known attractions in the cities of Sevierville and Pigeon Forge. This week, we're shifting our focus to Gatlinburg. Yes, Ripley's Aquarium of the Smokies and Ober Gatlinburg are among the family destinations that most folks have heard of, but this week, we want to steer you toward a few other places that may not have the same name recognition but are worthy of a visit nonetheless.
---
Unless you've been living under a rock for the past several months, you're probably already aware that a rare astronomical event will have a major impact on East Tennessee next week – August 21, to be precise. That's the day that much of our region will experience a total eclipse of the sun, and portions of East Tennessee and the Great Smoky Mountains lie in the path of totality – that is, the zone in which the sun will be totally obscured as the moon passes between it and the earth. And when you consider that the last total solar eclipse viewed from the contiguous United States was in 1979, you can see how this will be a rare event indeed.
---
When you hear the Ripley name in connection with the Great Smoky Mountains, the first thing you probably think of is Ripley's Aquarium of the Smokies, located in downtown Gatlinburg. But that's not the only place where this legendary entertainment company brings in tourists by the thousands every week. In fact, the company operates eight different attractions in the Smokies – seven in Gatlinburg and one in Sevierville. This week, we'll point out Ripley Entertainment's other local ventures, any of which would be the perfect complement to our ziplines in the Smoky Mountains.
---
Sure, you'll discover great reasons to visit the Great Smoky Mountains of Tennessee any time of year. But if you still haven't made it to the mountains yet in 2017, you may actually find there are a number of benefits to having waited this long. And if you decide to make the trip in August specifically, you'll discover at least five of those benefits:
---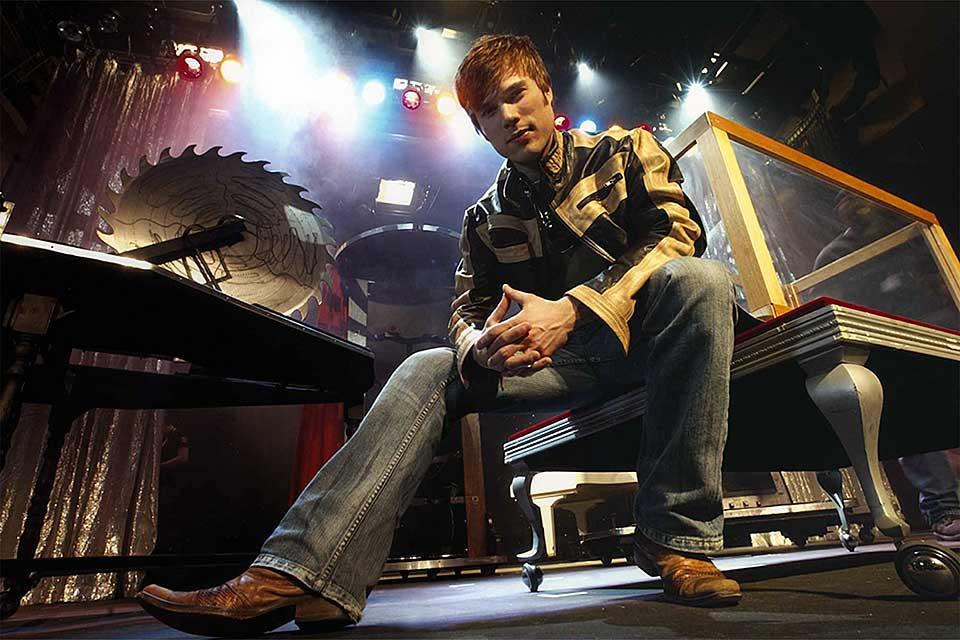 In addition to the Smoky Mountains, outlet mall shopping and awesome family attractions, our area is known for its music theaters. More than a dozen venues in Sevierville, Pigeon Forge and Gatlinburg offer an even greater number of live shows, with show times scheduled morning, afternoon and evening, depending on the theater. Like the music-theater community in Branson, MO, the Smokies' showplaces are definitely skewed toward the country end of the music spectrum as well as close-cousin genres like bluegrass and gospel music.
---
This is a topic we try to cover at least once a year and for several reasons. First, black bears are an iconic symbol of the Great Smoky Mountains, so they're one of the main sights visitors hope to catch a glimpse of when they're in the national park. Also, as the bear population grows and the number of park visitors grows each year, it's inevitable that man and bear will cross paths at some point, so it's important to know how best to handle those encounters.
---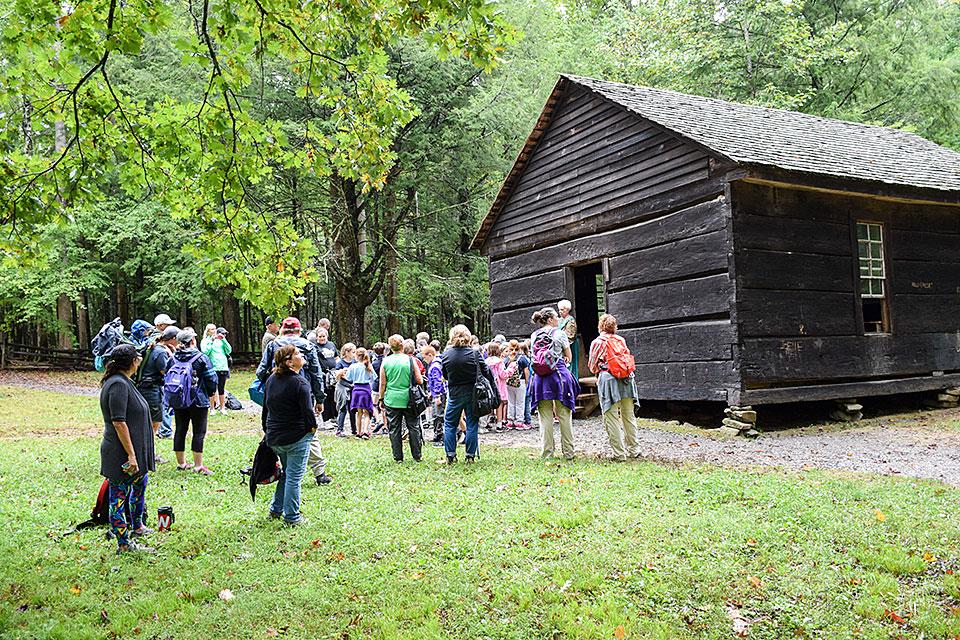 Great Smoky Mountains National Park is the number one reason people visit our little neck of the woods here in East Tennessee. With hundreds of square miles of pristine woodlands, majestic mountains, creeks and streams, and an abundance of wildlife, the park is the ideal setting for weary souls in search of a place to unplug from the busy-ness of life and reconnect with nature. Amenities like hundreds of miles of hiking trails, picnic grounds, campgrounds, historic sites and more all add up to make GSMNP the most visited national park in the country.
---
Whether your next Smokies vacation has you staying in Pigeon Forge, Sevierville or Gatlinburg, zip line fun will be beckoning you from Smoky Mountain Ziplines in Pigeon Forge. We're up and running for the 2017 season with one of the area's biggest zipline experiences, with multiple ziplines that offer more total air time than almost any other vendor in the Smokies. And with gorgeous views, hands-off braking, treetop platforms and a cool rappelling feature, this is the place that more folks are going to enjoy high-speed adventure in the mountains.
---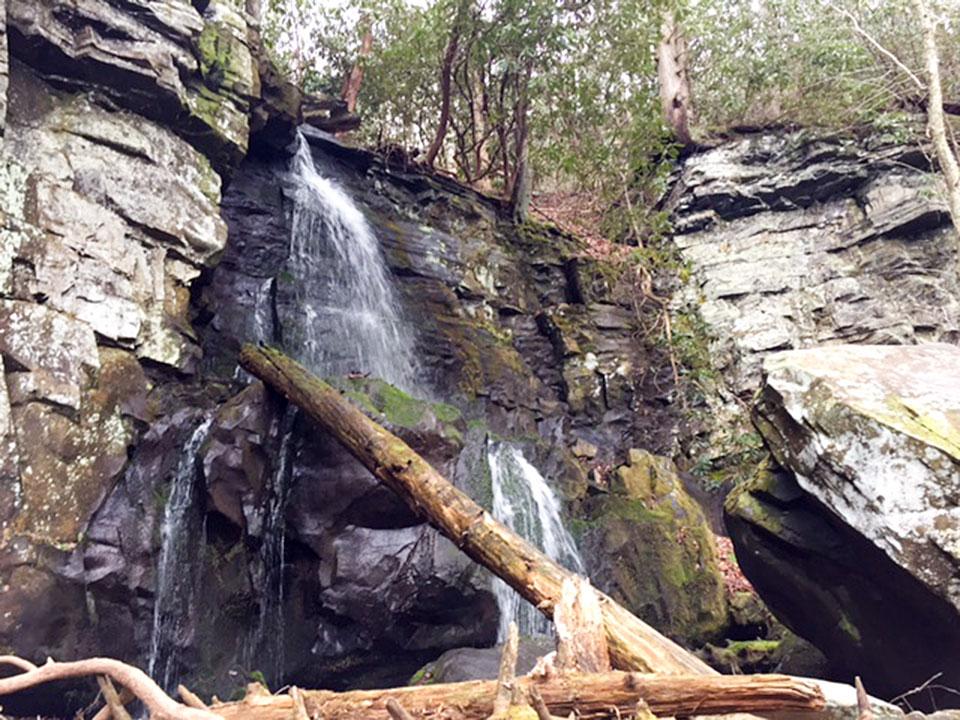 The moderate temperatures we've enjoyed so much this winter have meant that many of us have been able to spend a lot more time outdoors than we normally might during this season. And since our Pigeon Forge zip line tours won't reopen for a few more weeks, we thought we would pass along an alternative suggestion for having fun surrounded by nature.
---
If you're like so many folks who are either married or in a relationship but haven't yet made plans for Valentine's Day, we can assure you that you're not alone. And you'll also be glad to know there's still time to pull together some spectacular plans that will hopefully knock the socks off your significant other next week.
---
If you've ever spent any time in the Great Smoky Mountains of Tennessee, chances are that in addition to the mountains themselves you visited at least one attraction in Gatlinburg, Pigeon Forge or Sevierville. This area is known for fun destinations that attract millions of visitors from all over the world; Dollywood, Ripley's Aquarium of the Smokies and the Titanic Museum Attraction are probably familiar names even to those who haven't spent much time in this area.
---
You've only got a few more chances to join us here at Smoky Mountain Ziplines in 2016. We'll be open this weekend, December 17 and 18 (weather permitting), and we'll be open Christmas Eve as well as every day from December 26 through January 1. So if you're thinking about coming to the area in the next couple of weeks, we hope you find some time to check out Smoky Mountain zip line and canopy tour.
---
Last week's wildfires took quite a toll on the residents of and visitors to Gatlinburg, Tennessee. Unfortunately, there were 14 fatalities and 145 people who were treated for fire-related injuries or illnesses. In addition, more than 1,700 structures were damaged or destroyed by the fires, and right now, there aren't even any estimates of how much all that will ultimately cost property owners and insurance companies. In Great Smoky Mountains National Park, some 17,000 acres have burned in the Chimney Tops No. 2 fire, and $4.5 million has been spent to fight it.
---
For more than 25 years, folks have been making a big deal about winter in the Great Smoky Mountains. In fact, the communities of Pigeon Forge, Gatlinburg and Sevierville have been elevating the importance of that season since 1990 with their annual Winterfest celebration.
---
Here at Smoky Mountain Ziplines, we're starting to dial our schedule back a little for fall and winter. Primarily, we'll be open weekends only through the end of the year, except we will be open for a nine-day stretch during Thanksgiving week, from November 19 through 27. We'll be closed Christmas Day, of course, which is a Sunday this year, but then we'll be back open for one last 2016 hurrah, from December 26 through January 1. After that, we'll be on hiatus until spring.
---
On weeks like this, when the high temperatures are holding fast in the nineties, it's hard to imagine that autumn is just around the corner. But according to the calendar, there's only a couple of weeks until fall officially arrives. And here in the Great Smoky Mountains of East Tennessee, that also means it's time for the annual Smoky Mountain Harvest Festival, the time when the communities of Gatlinburg, Pigeon Forge and Sevierville celebrate the changing seasons and lay down the welcome mat for all the good things that come with the arrival of autumn.
---
This is always an odd time of year here in the Smokies. Most area schools have already started classes, but to look outside, you'd swear it was still summer. That's because it IS still summer, which means there are still plenty of opportunities to work in a trip to the Great Smoky Mountains of Tennessee. Whether you have the freedom to travel without regard for school schedules or whether you've still got some weekend playtime ahead of you, there's a lot going on around here.
---
We get a lot of repeat guests at Smoky Mountain Ziplines, but we also get a lot of folks who have never visited us before, or for that matter, ever ridden a zipline before. That's OK; we love introducing newbies to one of the most fun outdoor activities in the Smokies. But we do get a lot of questions from our first-timers about some of the things they'll see while taking one of our Gatlinburg canopy tours. That's why this week, we'll get you up to speed about some of the sights you'll see the next time you join us for some ziplining in the mountains.
---
his is a great time of year to do some ziplining, especially if you're enjoying a weekend or a full vacation in the Great Smoky Mountains. But even if you're sold on the idea of ziplining, you may be trying to decide which attraction in our area will offer you the best overall experience.
---
Honestly, there are way more than just four reasons to visit the Great Smoky Mountains of Tennessee any time of year. The biggest is the mountains themselves and the national park that celebrates their beauty and history. And then there are all kinds of family attractions in Gatlinburg, Pigeon Forge and Sevierville as well as outlet malls, specialty shops, arts and crafts, and restaurants.
---
We've spent the past three weeks previewing what all the music theaters in the Smokies will be presenting on their stages in 2016. So far, we've focused exclusively on Pigeon Forge, since that's where the vast majority of the theaters are found. This week, however, Smoky Mountain Ziplines will wrap up this look at Pigeon Forge venues and also show you what Gatlinburg and Sevierville have to offer in the way of live entertainment.
---
We're getting close to our opening date here at Smoky Mountain Ziplines in Pigeon Forge. But in the meantime, we thought we'd whet your appetite with some news about some other cool zipline attractions around the world that are either newly up and running or are in the planning phases.
---
Despite what that groundhog might have said, there's still more than a month of winter left, and East Tennessee will likely see its share of cold weather and precipitation in the next few weeks. In fact, we won't be starting our 2016 season here at Smoky Mountain Ziplines until the weather warms up a little bit more. But that doesn't mean you can't make the most of the situation by turning the proverbial lemons into lemonade at Ober Gatlinburg Ski Resort.
---
For the past couple of weeks, we've been taking little trips back in time, exploring the fascinating stories of the people and events that led to the founding of Sevier County's three primary towns – Sevierville, Pigeon Forge and Gatlinburg. We started our series with brief historical retrospectives of Sevierville and Pigeon Forge, so this week, we'll continue with a look back at the history of Gatlinburg, Tennessee, and how it became the tourist destination that it is today.
---
Most of the area school systems are taking their fall breaks in early October, which means that a lot of families are going to be traveling in the Smokies in the next week or two. It's a great time of year to visit, too, because now is when the foliage is starting to undergo its annual transformation from green into the trademark oranges, reds and yellows of fall.
---
Let's be honest; when you visit the Great Smoky Mountains, there are a lot of things you don't have to do. You don't have to shop at an outlet mall. You don't have to visit our local attractions (with Smoky Mountain Ziplines being the only exception, of course). For that matter, you don't even have to visit the national park.
---
Labor Day weekend always marks the unofficial end of summer, but that doesn't mean you can't give that beloved season a proper send-off. This weekend in the Smokies, you'll find lots of different ways to wrap up summer with a bang and create memories that will hold you over until your next trip back to town. From special events to fun attractions to retail extravaganzas, we at Smoky Mountain Ziplines have narrowed all the possibilities down to five suggestions for ways to make your Labor Day weekend count.
---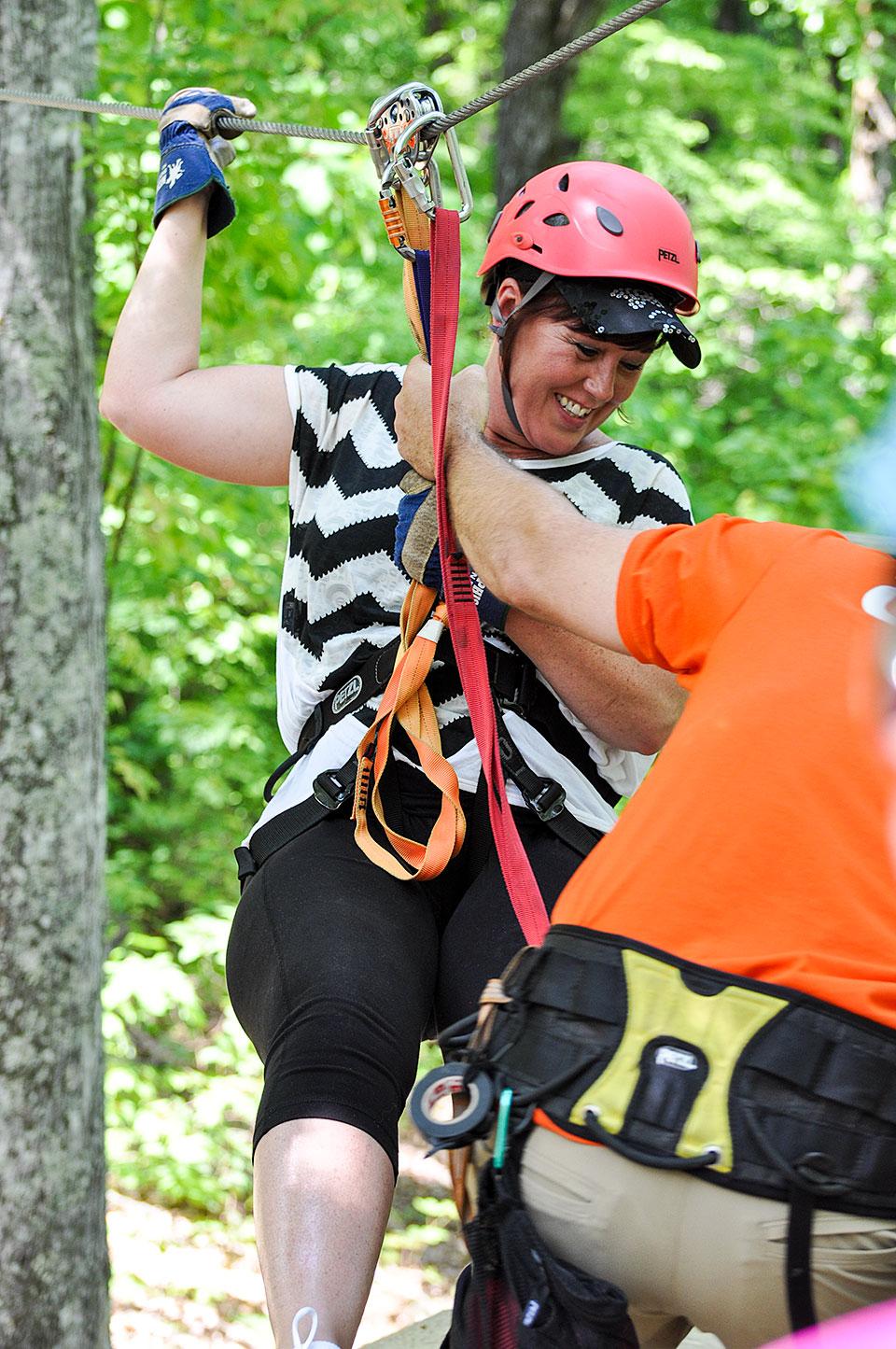 When you imagine spending time in the Smoky Mountains of East Tennessee, you might first think of bucolic scenes straight from a painting – images of rolling meadows and rambling streams framed by majestic mountains in the background. And while a retreat to nature can be a soothing way to settle the soul, we all have times when we want to just cut loose and go for the adrenaline rush.
---
Last week, we introduced you to a host of things to do in the Great Smoky Mountains that involve animals. From Sevierville to Gatlinburg and everywhere in between, visitors can find all kinds of attractions that showcase our winged, finned and furry friends. Some activities are participatory, while some are for viewing only, but no matter the venue, you can be assured that if you're an animal lover, the Smokies is a great place to go.
---
Millions of people travel to the Great Smoky Mountains every year to enjoy the beauty and the majesty of one of the most awe-inspiring locations on earth. After all, there would likely be no tourism industry in East Tennessee at all if it hadn't been for the existence of our mountains, green valleys, diversity of flora and fauna and breathtaking rivers and waterfalls.
---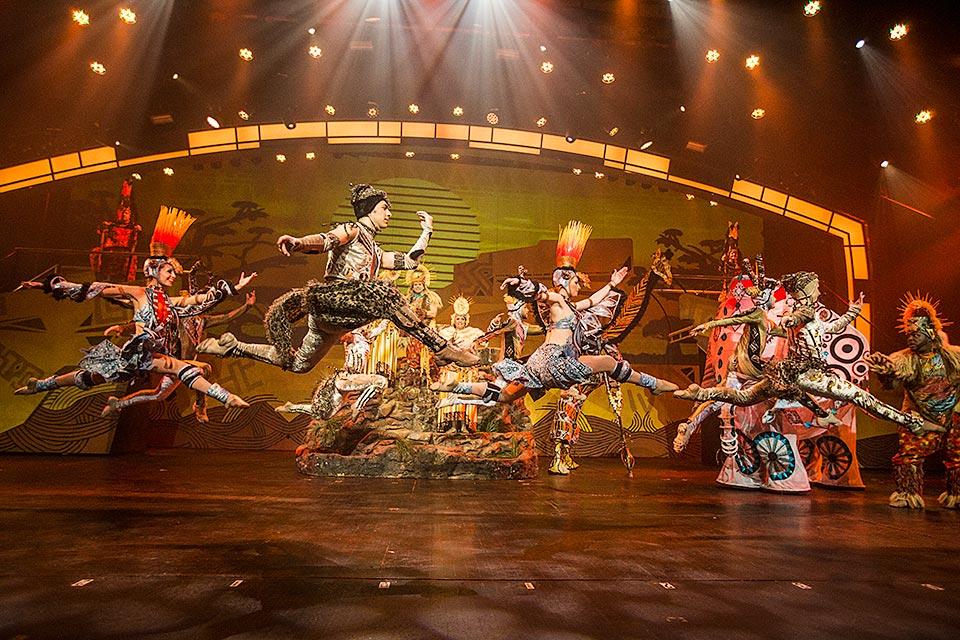 For the past couple of weeks, we've previewed a good number of the many live theater shows that will be running in Pigeon Forge and Gatlinburg this year. As we've mentioned in the previous installments, music shows in the Smokies are more than just the usual mix of country, bluegrass and gospel. Our stages are home to a wide range of music as well as comedy, dancing, horsemanship, magic and more.
---
Just when we thought we'd broken the icy grip of last week's winter weather, nature swoops in and dumps several more inches of snow on East Tennessee. There's an old adage about making lemons out of lemonade, and in this case, you might find the best makings for lemonade at Ober Gatlinburg Ski Resort. After all, snow and cold weather mean awesome conditions for skiing, boarding and tubing.
---
If your spring or summer travels take you in the vicinity of Wears Valley, Pigeon Forge or Gatlinburg, zip line fun should be high on your list of things to do in the Great Smoky Mountains. As the weather warms up in the weeks to come, we'll be back on our full seasonal schedule and ready to give visitors a ride and an experience they'll never forget.
---
Some folks may be cheering for spring to hurry up and get here, but you snowbirds know that we're in the middle of ski season, and the cold temps we've had lately are making conditions just right for hitting the slopes at Ober Gatlinburg ski resort.
---
Yep, you read that correctly. There is such a thing as a zipline roller coaster, and you can find it in New South Wales, Australia. Measuring a full kilometer in length, the Crazy Rider Xtreme is located at the TreeTop Adventure Park and is officially the longest curving zip wire in the world.
---
For some folks, Thanksgiving means time at home with family, enjoying a big meal and giving thanks for blessings. Maybe this year, though, it might be fun to shake things up a bit and let someone else do all the cooking. In fact, you could visit the Great Smoky Mountains next week, have that turkey dinner and still get to enjoy all the great things about a vacation in the Smokies.
---
This week, the communities of Sevierville, Gatlinburg and Pigeon Forge are kicking off their annual Winterfest celebrations, and the one element each town shares is lots and lots of holiday lights. Once you combine all the light displays in the three cities, and then add in all the lights at Dollywood, we're talking millions and millions and millions of individual lights. That's a lot of bulbs!
---
We had a bit of early winter weather here in the Smokies last weekend, and it definitely had an impact on Great Smoky Mountains National Park. The mountaintops were covered in snow, and LeConte Lodge at the top of Mt. LeConte recorded nearly two feet of snowfall. As such park officials were asking visitors to stay out of the national park, but as of today's posting (11/4), the park's major thoroughfares are open on the Tennessee side.
---
In addition to the changing foliage, fall in the Great Smoky Mountains is also known for craft shows and fairs. And later this week, one of the biggest craft events in the Smokies gets under way at the Gatlinburg Convention Center. The 39th annual Gatlinburg Craftsmen's Fair runs October 9 through 26, bringing in dozens of top crafts people from all over the United States.
---
It's almost as if our Smoky Mountain weather knew that fall had arrived on the calendar. We've been blessed this week with some cool nights, comfortable days, blue skies and plenty of sunshine-the perfect lead-in to one of the most popular seasons in the Smokies.
---
What's a really fun way to celebrate a birthday? You might ask Charleston, West Virginia, resident Dorothy King, who recently marked her 90th trip around the sun by visiting a zipline attraction in her home state. In fact, this bucket-list outing was exactly what she had asked for to mark the occasion.
---
Have you had a chance to visit us at Smoky Mountain Ziplines yet this summer? If not, this is a great time of year to check out our 24-line canopy tours or to fly like a screamin' demon on one of our four SuperZip lines. The weather this week will be great for being outdoors, plus our outpost is located just a couple of miles off the Parkway in Pigeon Forge.
---
Later this week, we celebrate our nation's 238th birthday with the observance of Independence Day. And if you happen to be visiting the Great Smoky Mountains this Friday the 4th, or into the weekend, you'll have several choices when it comes to fun and unique ways to say "Happy birthday, America!"
---
Whether you've previously tried zip lines in Gatlinburg, TN, Sevierville, TN or our own zipline course in Pigeon Forge, TN, you might have had questions about this form of recreation in general. As a popular outdoor activity, ziplining really hasn't been around as long as most types of attractions, so some of the nuts-and-bolts facts about ziplining aren't exactly common knowledge. We'll remedy that week with some Q&A-style trivia questions geared to fill in some of those zipline gaps.
---
We don't know about the other zip lines in Gatlinburg, Sevierville or Pigeon Forge, but at Smoky Mountain Ziplines, we're getting the early jump on spring and opening our lines to visitors in search of fun and excitement for the family.
---
Can we all agree that it's time for these cold temperatures to head back north where they belong? Unfortunately, the fact is that we're probably looking at six to eight more weeks of wintry weather, depending on what Mr. Groundhog says. But that doesn't mean we can't look ahead and start dreaming about warmer days and summer fun.
---
Right now, there aren't many opportunities to get out and do any ziplining in Gatlinburg, Pigeon Forge or Sevierville, but that doesn't mean you still can't have some fun with the family on your weekend getaway or vacation in the Great Smoky Mountains.
---
The Great Smoky Mountains aren't just a great place to visit in fall and summer. In fact, there are plenty of reasons to hang around in winter too, especially as we prepare to ring in a new year. To that end, there are several things going on in the area this week that will help you usher in 2014 with a bang.
---
The 9th Annual Gatlinburg Fine Arts Festival takes place at the Arrowmont School of Arts & Crafts in downtown Gatlinburg October 4 through 6. This event showcases local, regional and nationally known artists who are considered tops in their fields. Exhibitors are chosen by a jury, presenting works that range from ceramics and glass to watercolor and woodworking. $10,000 in prizes is at stake.
---
If you've never taken a ride on a zipline before, here's a video that will give you a pretty accurate idea of what it's like. Of course, you won't be able to experience the sensation of speeding along at nearly 40 miles per hour, like you can at Smoky Mountain Ziplines. And you won't be able to feel the wind in your face. But this video does give you a feel for the sights and sounds that go along with taking a zipline adventure.
---
Great Smoky Mountains National Park is a wonderful place to hike, camp, fish, explore and more. But in addition to the usual activities, park visitors can also participate in a wide range of ranger-led programs designed for all ages. Here's a snapshot of what's going on this week.
---
If you are a parent of a young child, you're probably already a seasoned veteran when it comes to fielding that age-old kid's question, "What is there to do? I'm bored!" If you happen to be in the Smokies this summer with your children, you'll find answers to that question at Ripley's Aquarium of the Smokies, which is hosting an event called Kid's Fin-Tastic Summer!
---
This time of year is one of the best times to visit Smoky Mountain Ziplines in Pigeon Forge, Tennessee. It's warm and sunny, and the rolling foothills surrounding our course are in full greenery for the season. However, once you've tried out our ziplines, Gatlinburg will lead you directly into Great Smoky Mountains National Park – another must-do summer outdoor adventure. It's one of the most beautiful areas of the country, and it's free. You can't beat that.
---
If you're looking for the ideal conditions for enjoying our ziplining in Pigeon Forge, you couldn't pick a better time of the year than right now. But if you're visiting the Smokies, we hope you also take some time to make the most of the national park itself. It's one of the most beautiful areas of the country, and it's free. You can't beat that.
---
Ziplining used to be the domain strictly of adrenaline junkies and thrill seekers. And while soaring through the treetops at high speed is always good for a nice jolt of adrenaline and more than a few thrills, the activity has become much more accessible to the rest of us in the past 10 years. In fact, there are even TV commercials now showing people taking new strides in their lives by trying out a zipline for the first time.
---
All this week, folks in Gatlinburg are finding fun and interesting ways to celebrate Earth Day and help preserve our planet's resources. And the good news is that you don't have to be a local to participate. Here's a quick overview of what's in store.
---
This week seems to be that week so many of us have waited for during the recent long, cold winter. The weather looks as if it will be, for the most part, warm and sunny, providing lots of great opportunities for getting outside and making the most of the change in seasons.
---