Blog for Zip line Attraction in the Smoky Mountains
Located in Pigeon Forge, TN and near Gatlinburg and Sevierville.
Looking For Low-Cost Accommodations In The Smokies? Consider Camping!
By Ross Bodhi Ogle
Posted on March 29, 2017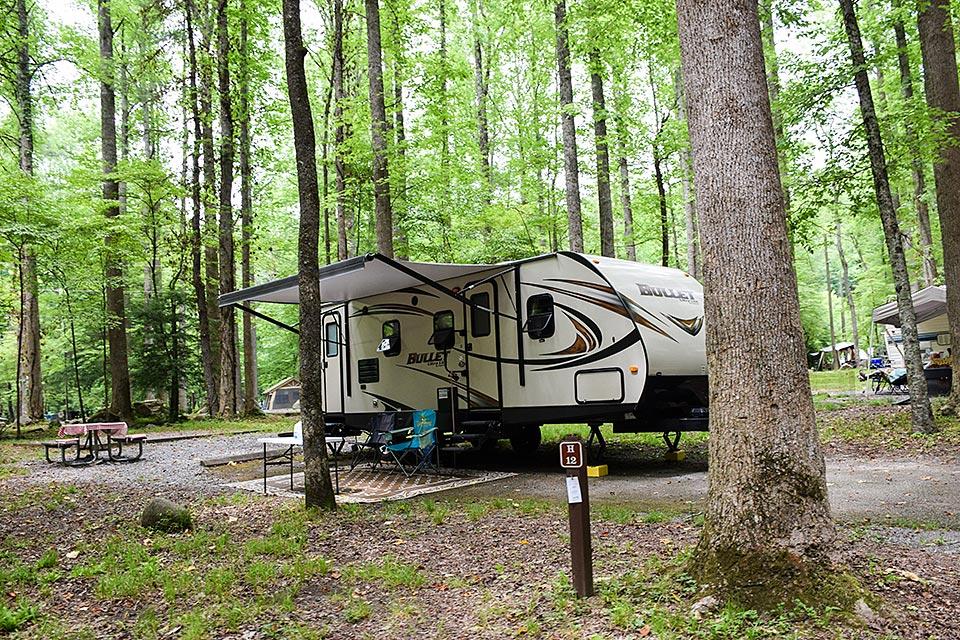 It's official… Great Smoky Mountains National Park is the most visited national park in the country, welcoming some 10 million guests each year. Most of those 10 million visitors wind up staying in a hotel, motel, condo or cabin, whether it's just for a night or two or an entire week.
But for a lot of folks, nothing beats the experience of camping. So if you're thinking about heading to our mountains this spring or summer, consider roughing it (a lot or just a little, depending on your tolerance) in the great outdoors. Here are just a few of the benefits camping offers:
• Less expensive – Camping in the national park or at a commercial campground costs only a fraction per night of what you would normally pay to stay in a hotel, motel or overnight rental property.
• Peace and quiet – Typically, campsites offer more tranquil settings than a hotel or motel. At least you don't have to worry about noisy kids running up and down the hallways or slamming doors. And you definitely won't hear your neighbor's TV blaring through the walls at all hours of the night.
• The natural experience – What cinches it for most die-hard camping fans is just being out in nature. Being surrounded by trees and vegetation is naturally calming, and when you have beautiful mountain views in the background or perhaps the mesmerizing babble of a running creek to lull you to sleep, that makes the picture all the more enticing.
So what are your options for camping in the Great Smoky Mountains? Let's start with the national park:
• Frontcountry camping – This refers to campgrounds that are accessible by automobile, and these make up the majority of camping options in the park. Campgrounds are located at Abrams Creek, Balsam Mountain, Big Creek, Cades Cove, Cataloochee, Cosby, Deep Creek, Elkmont, Look Rock and Smokemont.
Facilities vary from location to location, but you'll usually find a level pad near a parking spot as well as a fire grate and picnic table. There are no showers or electric or water hook-ups, but some locations accommodate RVs and have dump stations. Each campground has restrooms with cold running water and flush toilets
Prices range from $14 per night to $23 per night, and in several cases, you're required to make reservations online. Check the national park website – www.nps.gov/grsm – for more details.
• Backcountry camping – These sites are for backpackers and generally are located several miles deep into the backcountry, inaccessible to automobiles. You have to have a permit and advance reservation for all backcountry camping in the park. If you have questions, call the Backcountry Information Office at 865-436-1297.
• Group campgrounds – Many of the frontcountry campgrounds have large sites suitable for groups of eight or more. It's something to consider if you're traveling for a family reunion.
Outside the national park, there are still lots of camping options in the area, many of which are convenient to our zip lines in the Smokies. Honestly, if you're wanting a pure camping experience, and you're traveling by car, stick with the national park. But if you have some sort of camper or recreational vehicle, then you might want to consider a commercial campground or RV resort.
The amenities vary widely from business to business, but in general, you can expect electrical and water hook-ups as well as bathrooms with showers. But that's just where the creature comforts start. Other options you might find include Wi-Fi, swimming pools, snack bars, game rooms, covered picnic pavilions, laundry rooms and athletic facilities for tennis, volleyball, basketball, miniature golf and more.
When you go to book a commercial campground, we hope you'll find something that meets your needs that's close to Smoky Mountain Ziplines. And we hope you manage to work some ziplining into your trip as well!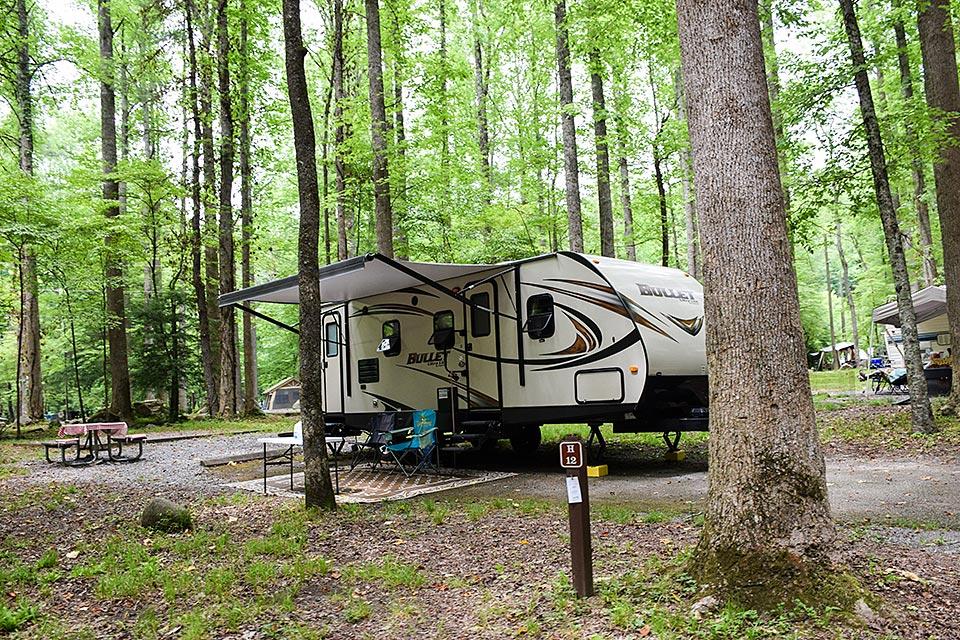 This content posted by Smoky Mountain Ziplines. Visit our home page, smokymountainziplines.com for more information on zipline adventures in the Smoky Mountains.