Blog for Zip line Attraction in the Smoky Mountains
Located in Pigeon Forge, TN and near Gatlinburg and Sevierville.
Happy New Year!
By Ross Bodhi Ogle
Posted on December 24, 2019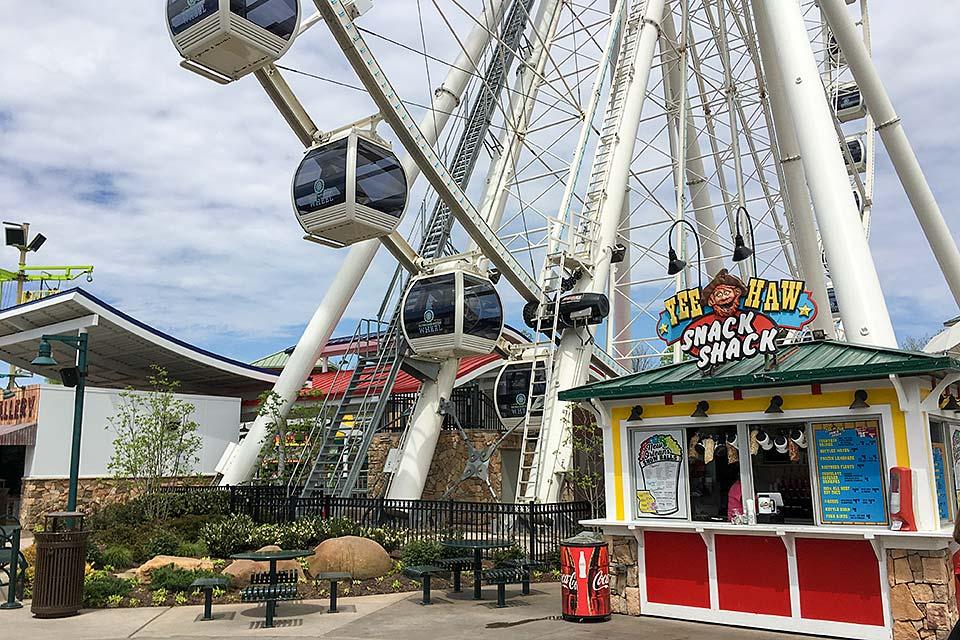 In just a little over a week, we'll be ringing in not just a new year but also a new decade. Saying "Twenty-twenty" has a nice ring to it, and if you don't have any New Year's Eve plans yet, Smoky Mountain Ziplines can offer you a few suggestions for places here in the Smokies where you can also say "So long, 2019" and "Hello, 2020!"
In Gatlinburg, that city rings in the new year with a bang with its annual New Year's Eve Ball Drop and Fireworks Show. The 32nd annual event takes place on Tuesday, December 31, around the Gatlinburg Space Needle at the intersection of Parkway and Historic Nature Trail. That's where tens of thousands of revelers usually gather to watch the ball drop from the top of the 400-foot-high attraction as they count down to midnight. Then at the stroke of 12, guests are treated to a huge fireworks show. The evening also features a live performance by Journey tribute band Departure as well as other activities leading up to the midnight ball drop.
Since so many people usually come into town to ring in the new year, city officials generally recommend getting to downtown Gatlinburg well in advance to find parking and get a good spot for the event. Of course, if you're staying in downtown Gatlinburg already, all you have to do is walk to the event.
However, gathering on the street at the Space Needle isn't the only way to participate in this New Year's Eve spectacular. At Ole Red in downtown Gatlinburg, they'll be hosting a free countdown pre-party featuring live music from 2 to 9 p.m. as well as beverages and party favors. And at Gatlinburg Skylift Park, they're having a viewing party from the top of their mountain, complete with live music, lights, food, refreshments and a relaxing environment to watch the ball drop and fireworks show at the Space Needle down below.
At Ober Gatlinburg Ski Resort, you can ring in the new year with a DJ from 8 to 9 p.m., a live band from 9 to 11:30 p.m., and the DJ again from 11:30 p.m. to 1 a.m. Of course, that also includes a countdown to midnight. The doors to the resort's restaurant and lounge open at 8 p.m., and the ticket price includes round-trip fare on the Aerial Tramway, unlimited heavy appetizers and a champagne toast in a souvenir glass.
Elsewhere in Gatlinburg, the Park Vista Hotel is offering a New Year's Eve package that includes dinner (between 8:30 p.m. and midnight), live entertainment and dancing, a champagne toast at midnight and views of the city's Ball Drop and Fireworks Show from the hotel's pavilion and lawn area. Tickets are $75 per person.
However, Gatlinburg isn't the only place where you can ring in the new year with flair. The Island in Pigeon Forge is hosting an event starring country recording artist Tyler Rich as well as a countdown to midnight and a fireworks show of their own. This event is free to the public, and the activities get started at 10 p.m. Meanwhile, at Hard Rock Café in Pigeon Forge, their New Year's Eve party starts at 7 p.m., and tickets include a champagne toast and party favors. Live entertainment will include the Kincaid band from 7 to 9 p.m. and KISS tribute band Dressed to Kill from 10 p.m. to 1 a.m.
We're winding down our season at our Gatlinburg zipline attraction, but we'll be ready to open our doors again with the arrival of spring. Until then, Merry Christmas, and may all of you have a wonderful and happy 2020!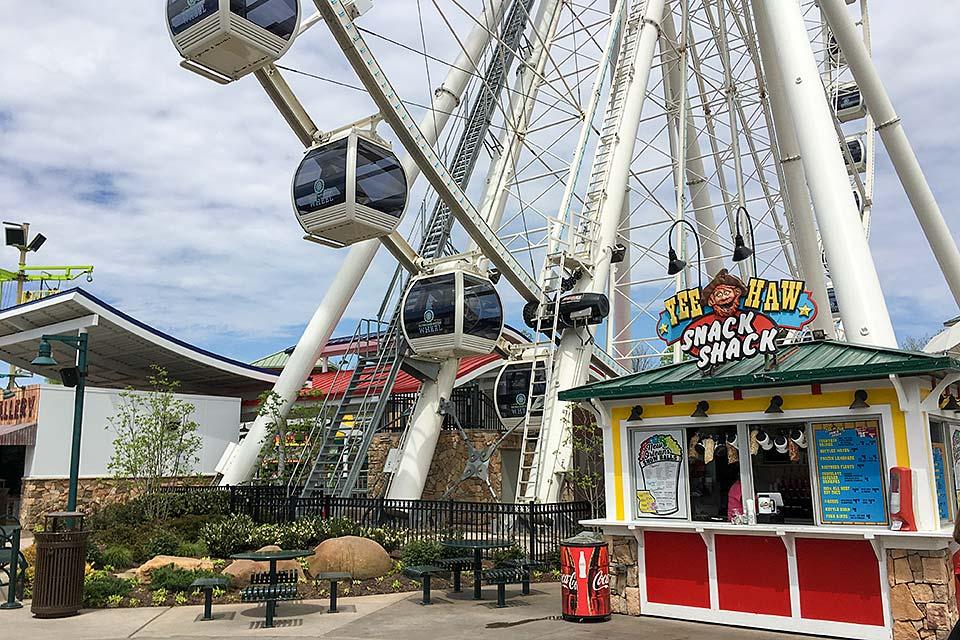 This content posted by Smoky Mountain Ziplines. Visit our home page, smokymountainziplines.com for more information on zipline adventures in the Smoky Mountains.