Blog for Zipline Attraction in the Smoky Mountains
Located in Pigeon Forge, TN and near Gatlinburg and Sevierville.
Posted on January 14, 2020
There's a reason that more than 10 million visitors travel to Great Smoky Mountains National Park each year. The range is one of the most beautiful sights in the country, and the park offers myriad ways for guests to enjoy outdoor recreation in the midst of all that scenery. However, those who don't have the time or otherwise aren't inclined to get out and get lost (metaphorically speaking) in nature have another means at their disposal of appreciating all that eye candy. Next time you're in the Smokies – or any other section of the Appalachians, for that matter – consider taking one of the many scenic drives and tours that provide motorists with stunning views as they travel from Point A to Point B.
---
Posted on January 7, 2020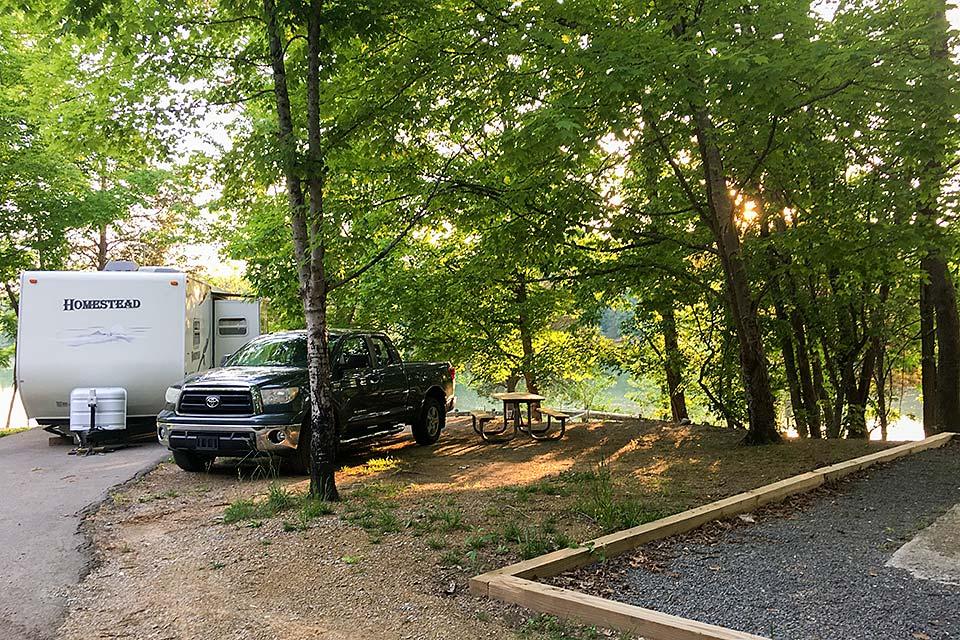 With an entire mountain range running along its spine, Great Smoky Mountains National Park is undoubtedly the geographic centerpiece of the East Tennessee and Western North Carolina region. It's the most visited national park in America, receiving close to 10 million guests each year. With a wealth of hiking, camping, fishing and picnicking opportunities (and much more), GSMNP is the very reason that a tourism industry exists here in the first place. It's been that way for decades, and it will likely continue that way for decades to come.
---
Posted on December 31, 2019
There are lots of ways to experience the Great Smoky Mountains. You can hike them, drive through them, see them on horseback or while riding an ATV. You can even see the Smokies from a helicopter flying high overhead or from a raft while on a whitewater-rafting excursion. But there's only one place you can see the scenery from a train, and that's at the Great Smoky Mountains Railroad in Bryson City, North Carolina.
---
Posted on December 24, 2019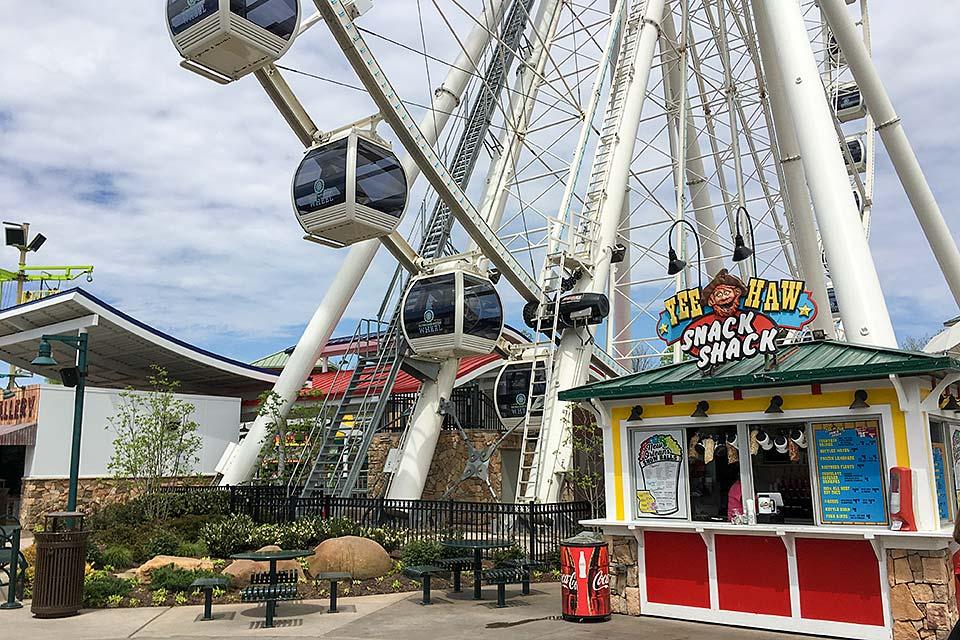 In just a little over a week, we'll be ringing in not just a new year but also a new decade. Saying "Twenty-twenty" has a nice ring to it, and if you don't have any New Year's Eve plans yet, Smoky Mountain Ziplines can offer you a few suggestions for places here in the Smokies where you can also say "So long, 2019" and "Hello, 2020!"
---
Posted on December 17, 2019
Chances are the vast majority of you spend Christmas Eve and/or Christmas Day at your own home or at the home of close relatives like parents, grandparents or in-laws. That's no surprise; Christmas is traditionally spent with family, so our homes are the most comfortable place to celebrate that holiday. But this year, consider starting a new tradition – a Christmas vacation. (Hey, it's such a great idea that they made a movie by the same name, right?) Specifically, you could spend this Christmas in the Great Smoky Mountains, which allows you to do the whole gift-giving thing, but it also opens up a whole new world of possibilities. This week, we would like to share five reasons to do Christmas in the Smokies.
---
Posted on December 10, 2019
I'll repeat that, just in case that sentence left you in a state of shock. There are only two weeks until Christmas. So if you've barely put a dent in your shopping list this season, it's time to kick things into high gear and get yourself into gift-buying mode. There's no need to panic, though. With one visit to the Great Smoky Mountains, you can easily knock out the rest of the names on your list and maybe do a lot of other fun things while you're here. Read on, and we'll give you a few suggestions about shopping destinations in Gatlinburg, Pigeon Forge and Sevierville that may just be the solution to your gift-giving woes.
---
Posted on December 3, 2019
We're just three weeks away from Christmas, but in the Great Smoky Mountains, the annual celebration known as Winterfest will continue all season long, bringing lots of holiday cheer to the mountains through February. From festive décor to fun special events for the whole family, Winterfest gives visitors more reasons than ever to come to the Smokies during the off-season.
---
Posted on November 27, 2019
Since this is Thanksgiving week, we thought it would be fitting to make this week's blog post about thankfulness. So naturally, that got us thinking about reasons to be thankful for living in or visiting the Great Smoky Mountains. There are way more than five, but for blog purposes, we're just mentioning a few of the main ones that come to mind. So keep these in your mind the next time you visit the Smokies. And Happy Thanksgiving from all of us at Smoky Mountain Ziplines!
---
Posted on November 19, 2019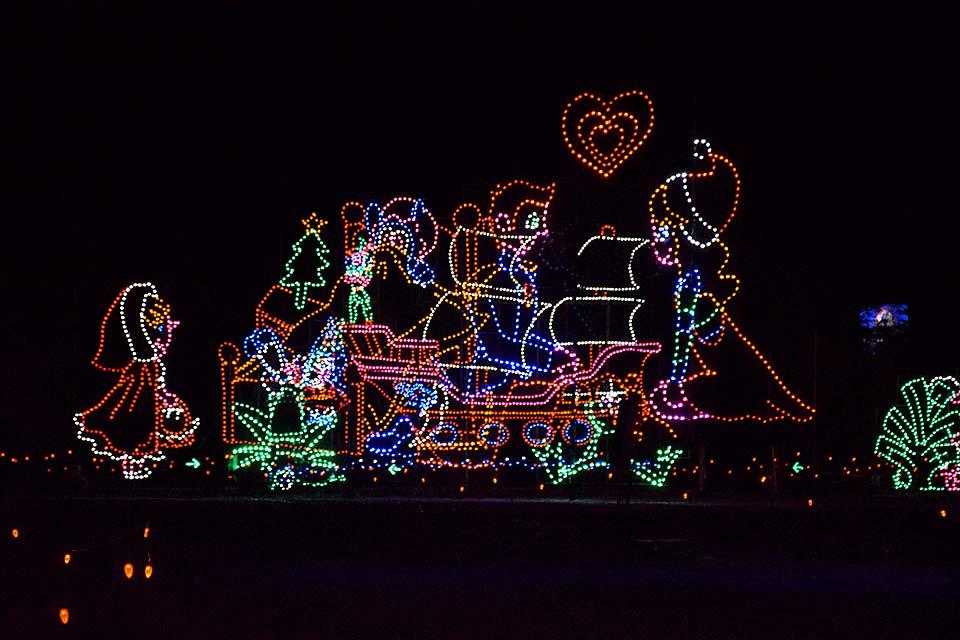 As Smoky Mountain Harvest Festival winds down this week, we're already looking ahead to Smoky Mountain Winterfest in Gatlinburg, Pigeon Forge and Sevierville. It's the time of year when all three communities get dressed up for the winter holidays in their finest apparel – more specifically, millions and millions of Winterfest lights displays.
---
Posted on November 12, 2019
Ahh, the fall of 2019… It was one of the best two weeks we've seen around here in a long time. Seriously, it seems like we went from summer to hard-core winter in less than a month. A lot of folks around here are dealing with snow accumulation this week, both in the valley and in the higher elevations. Thankfully, the roads have been passable for the most part, and this does give visitors the opportunity to gaze upon a rare sight ­– fall colors in the trees while snow is on the ground.
---