Blog for Zipline Attraction in the Smoky Mountains
Located in Pigeon Forge, TN and near Gatlinburg and Sevierville.
Posted on June 18, 2019
One of the great things about vacationing is not having to cook. Being able to eat out makes mealtime a lot easier, because other people are doing all the preparing and serving. Sometimes, though, it can be tough for a family to agree on exactly where to eat when traveling. With so many restaurant choices (especially in the Smokies), visitors are faced with narrowing down the selection three times a day, and that can be difficult when you're trying to cater to everyone's preferences.
---
Posted on June 11, 2019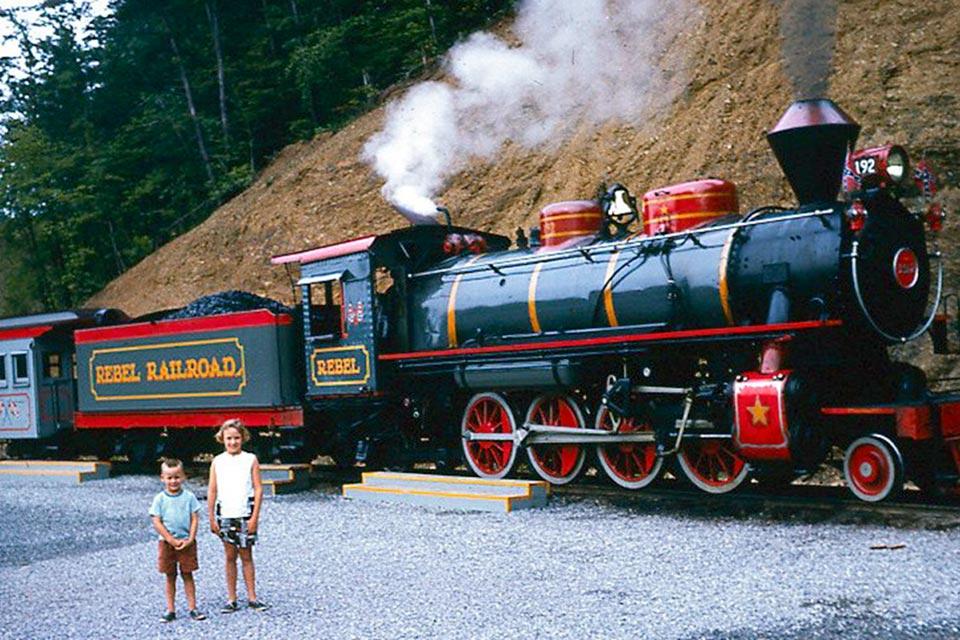 There are so many attractions in the Smokies these days, it's amazing that enough people visit the area to keep all those places in business. But fortunately, with millions of people passing through Sevierville, Pigeon Forge and Gatlinburg every year, it's easy to see why new attractions still come to town. It's a classic case of supply meeting the demand.
---
Posted on June 4, 2019
At Smoky Mountain Ziplines, we're now offering new pricing options that offer more flexibility than ever for anyone interested in experiencing one of our Pigeon Forge zipline tours.
---
Posted on May 28, 2019
Maybe you're not a big planner. Maybe you were thinking about traveling to the Great Smoky Mountains area this week, but you didn't already buy attractions and theater tickets online. Or maybe you've given very little thought to what you want to do once you get to the Smokies other than check into your motel or overnight rental and go wherever the wind takes you.
---
Posted on May 21, 2019
A few weeks ago, we shared information about how to enter the lottery to receive a parking pass to see the synchronous fireflies in the Elkmont section of Great Smoky Mountains National Park. Notifications went out on May 10, and unfortunately, most who applied online for a pass weren't fortunate enough to be selected (we actually count ourselves in that number).
---
Posted on May 14, 2019
Dollywood has been open since March, but the latest addition to the multimillion-dollar Pigeon Forge theme park didn't start welcoming visitors until this past weekend. If you missed the first few days of Wildwood Grove, never fear. This new themed section of the park will probably be around for a long time, and if you're planning a trip to the Smokies later this year, you'll still get to experience it while it still has "that new theme park smell." Whatever that is…
---
Posted on May 7, 2019
You've probably heard of the term "suspension of disbelief," which is the mechanism that allows our otherwise rational minds to accept unbelievable premises in books, films and television. But with the opening of the new SkyBridge attraction in Gatlinburg on May 17, visitors may still need a moment or two to process some pretty unbelievable sights.
---
Posted on April 30, 2019
In case you haven't noticed lately, Pigeon Forge and Gatlinburg have become some of the most magical cities in the Smokies. We don't mean that figuratively either. These days, there are no fewer than four different live magic shows taking place at different theater venues around the area. We guess you can chalk that up to the fact that magic is universally appealing and entertaining. Mankind has enjoyed not believing his own eyes for centuries, so it should come as no surprise that when traveling, 21st-century vacationers enjoy taking a couple of hours to lose themselves in a world of impossibilities.
---
Posted on April 23, 2019
If you've never ridden a zipline before, you may be wondering if just anyone can step up and take that leap of faith to go sailing among the treetops like a bird. The short answer is yes – with just a few exceptions.
---
Posted on April 16, 2019
One of the most spectacular annual events in the Smokies is coming up soon, and if you want to participate, you'll have to play the lottery.
---