Blog for Zip line Attraction in the Smoky Mountains
Located in Pigeon Forge, TN and near Gatlinburg and Sevierville.
Blog posts for category "Sevierville, TN"
---
From time to time this past year, we have posted regular updates on our Facebook page concerning the 407: Gateway to Adventure development that is already well under way in Sevierville, just off Interstate 40, at exit 407. Visitors to the area have already seen the first phases of that project come online, including the new Buc-ee's location and construction on more than one hotel property.
---
Unless you intend to come to the mountains for only one day, you'll probably need to book some kind of overnight accommodations the next time you visit the Smokies. That sounds simple enough on the front end, but once you start digging deeper into all the possibilities that are out there in the world of Smoky Mountain lodgings, you'll quickly realize that the options are not only abundant, they're almost overwhelming.
---
In case you haven't already heard, the newest Buc-ee's location is now open in Sevierville, Tennessee, just off Interstate 40 at Exit 407. Currently the largest Buc-ee's in the chain - measuring 74,000 square feet inside and boasting more than 120 gas pumps outside - the store is known, among other things, for its ultra-clean restrooms - a true novelty for anyone who has spent any amount of time traveling on the road.
---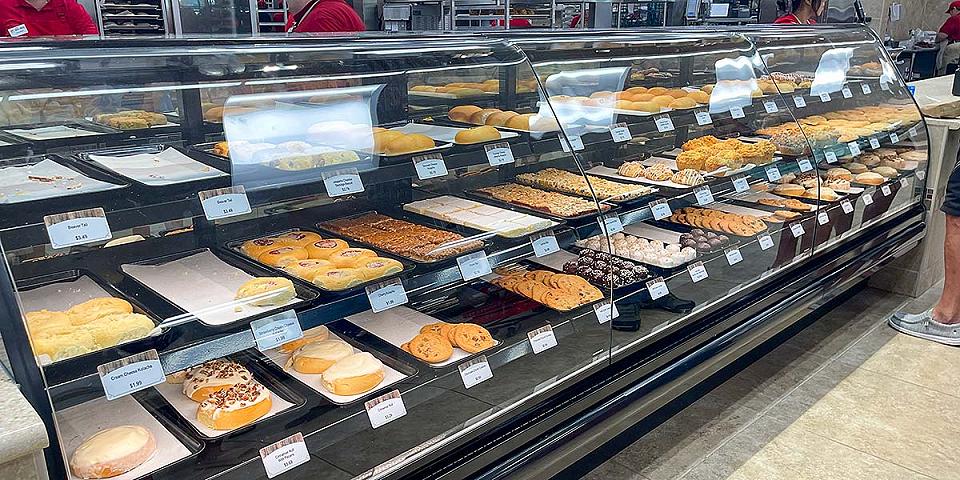 Now that the new Buc-ee's location is open in Sevierville, just off Interstate 40 at exit 407, Smoky Mountain visitors have more than just another option when it comes to filling up empty gas tanks; they have more choices when it comes to filling up empty stomachs. The store, currently the largest Buc-ee's in the nation, has 120 gas pumps and 22 EV charging stations, but a good chunk of its 74,000 square feet is devoted to food. This week (and next), we're going to take a deeper dive into Buc-ee's fare, from snacks to meals.
---
In last week's post, we focused our lens on just a few of the growing number of quality eateries located in downtown Sevierville. Having that kind of selection within a small footprint has proven to be advantageous for folks who live in the area who may not want to venture out into the thick of traffic on the Parkway. It also offers out-of-town visitors a respite from the hustle and bustle and a chance to enjoy a good meal in a relatively relaxed and laid-back part of town.
---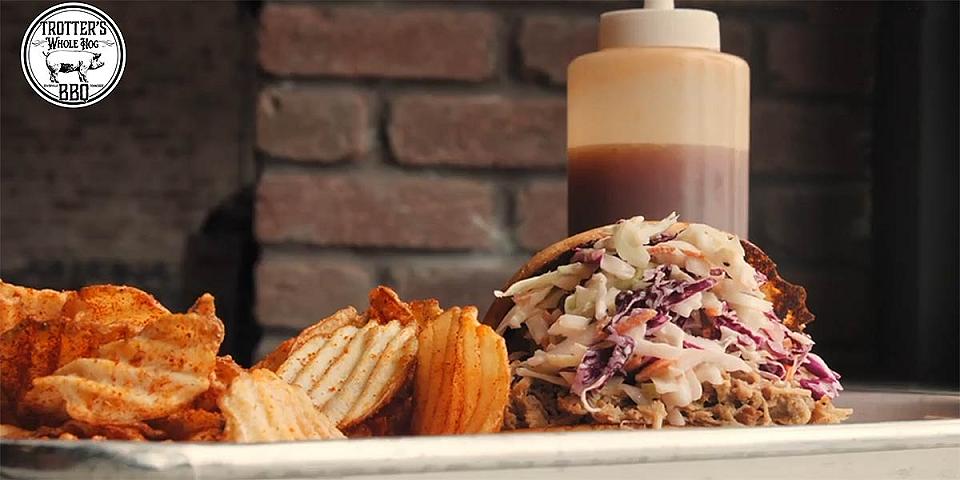 If you were to cruise the Parkway (U.S. Hwy. 441) from Sevierville, through Pigeon Forge, all the way through Gatlinburg, you would pass dozens and dozens of restaurants along the way. These are the most high-profile eateries in the Smokies because of their visibility, which makes them natural choices for visitors who find themselves feeling hunger pangs.
---
There are a lot of great reasons to visit the Great Smoky Mountains. But if there's one universal down side to the whole experience, it's the traffic. Even in the traditional off season, it can be slow going on the main arteries, especially the Parkway running through Sevierville, Pigeon Forge and Gatlinburg.
---
If you've visited our attraction, you're already familiar with our canopy tour and hopefully have some good memories of what it's like to ride some of the best ziplines in the area. It's a combination that's hard to beat - ziplines, Smoky Mountains and a beautiful spring day. Those are just a few of the reasons to book a tour with us and experience the Smokies in a way that most visitors don't get to.
---
Last week, we uploaded a Facebook post that briefly mentioned a number of dog-friendly places in Sevierville, TN. The city's PetSafe Unleashed Dog Park, Burchfiel Grove and Arboretum, the Great Smokies Flea Market on Tenn. Hwy. 66 and Tanger Outlets were just a few of the local spots we named that welcome pooches of all kinds.
---
Schools are starting back up all over the country, but there's still plenty of summer left for folks visiting the Great Smoky Mountains. That means daily highs can still easily reach the 90s, with heat indices topping out close to 100 degrees. So working in at least one way to stay cool during a visit to the Smokies is probably not the worst idea. You might even consider coming up with a cool stop every day of your trip. If that sounds good to you, read on, and we'll pass along some of our best ideas for beating the heat when you're in the mountains of East Tennessee.
---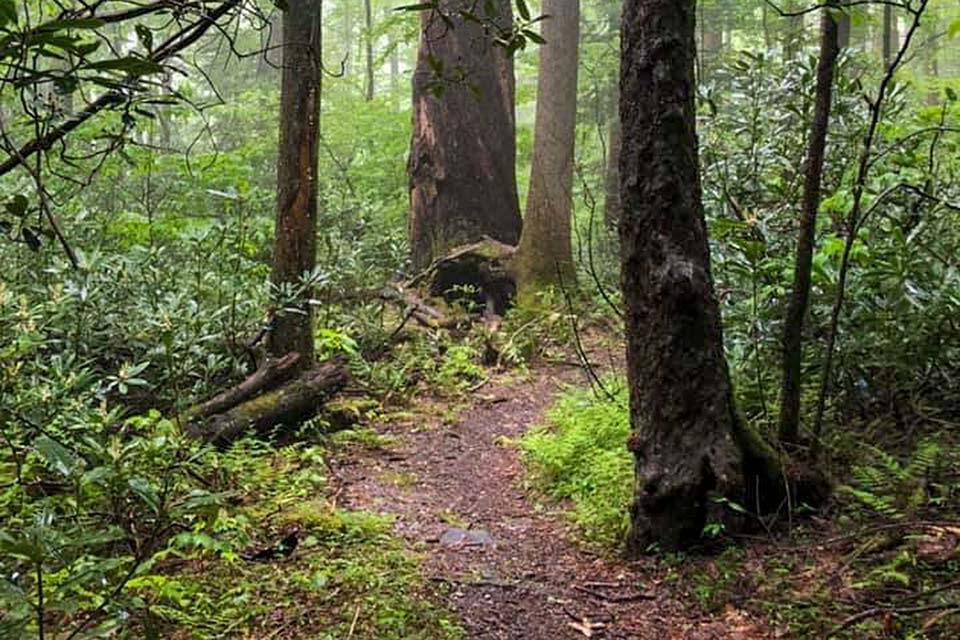 As more and more businesses reopen in the Great Smoky Mountains, life in Pigeon Forge, Gatlinburg and Sevierville is starting to resemble a typical late May/early June. It's the time of year when the weather has warmed up nicely, and more and more folks are looking for ways to enjoy the great outdoors.
---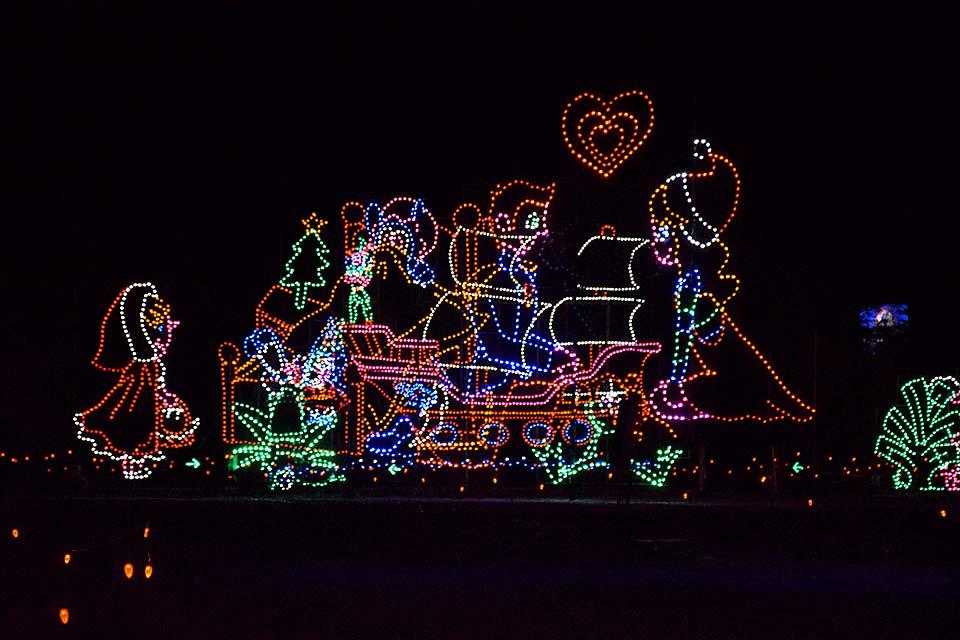 As Smoky Mountain Harvest Festival winds down this week, we're already looking ahead to Smoky Mountain Winterfest in Gatlinburg, Pigeon Forge and Sevierville. It's the time of year when all three communities get dressed up for the winter holidays in their finest apparel – more specifically, millions and millions of Winterfest lights displays.
---
As we near the cusp of the fall season in the Smokies, cars are starting to roll into Pigeon Forge and the rest of the area. In this case, we're talking specifically about show cars – classics, vintage, hot rods, muscle cars, etc. – and the upcoming special events that show off all these fabulous rides. If you're a previous Pigeon Forge visitor, you're probably no stranger to what locals generally call the "rod runs," but if this is a new experience for you, we'll give you an idea of what to look for as car-show season begins in earnest.
---
You have to admit it; ziplining is a unique way to spend a morning or afternoon when you're on vacation. There's nothing else quite like it – especially in the Smokies – because it combines so many great elements. You get to spend time outdoors, you're treated to some fantastic mountain views, you get an adrenaline rush unlike any other you're likely to experience in this area, you get to spend time with family/friends, and you may very well be doing something that pushes you outside your comfort zone or possibly even gets you to confront a fear or two.
---
Now that summer is officially here (plus it's already been hot for several weeks now), the conditions are perfect for getting outside and enjoying a couple of extreme attractions in the Great Smoky Mountains – whitewater rafting and ziplining. The great thing about them is that almost anyone who's willing can participate in both activities, even if they've never done either one before.
---
Lots of visitors to the Smokies are familiar with Smoky Mountain Knife Works, located along Tenn. Hwy. 66 between downtown Sevierville and Interstate 40. For four decades, this popular retail destination has attracted a growing number of customers with its immense collection of knives, accessories, apparel and sporting goods.
---
If you ask friends or family what you should do when vacationing in the Great Smoky Mountains, you'll probably get more advice than one person can reasonably handle. And that's OK. It's always better to have more choices than fewer when you're planning a trip. But on the flip side of the coin, you'll probably rarely get advice about what NOT to do on vacation. And that's too bad, because sometimes, knowing what to avoid can be just as beneficial as knowing what to seek out.
---
Here we are, in the thick of summer vacation season, which means there's a good chance that if you haven't already, you and your family will be venturing out for some fun and play time away from home. We hope that your plans for this year include spending some time in the Great Smoky Mountains, but just because it's summer, that doesn't mean all learning has to cease when you and your kids visit our area. Here in the Smokies, we offer a number of attractions that incorporate educational components into their missions to entertain. With some of this week's suggestions, your kids (and you) can have a lot of fun and also learn a thing or two in the process. It's a summertime win-win situation.
---
Who's Ole Red, you may be asking? It's not so much a question of "who" as it is "what." When it makes its debut in Gatlinburg next year, Ole Red will be a $9 million entertainment venue presented by Grand Ole Opry member Blake Shelton in conjunction with Ryman Hospitality Properties, Inc.
---
Several years ago, there was a show called Lumberjack Feud in Pigeon Forge. It ran for many years and featured exhibitions and competitions starring actual lumberjack athletes. It was all wrapped up in the context of a live show, so it was entertaining on many levels. That theater was eventually purchased by the Dollywood company and the lumberjack theme was revamped into another type of show. But this spring, Lumberjack Feud is back in the Smokies.
---
Don't let the snow and frigid temperatures that sneaked into the Smokies this week fool you. Spring is officially here, and before you know it, more pleasant, sunny days will have settled back in here for good, which means your playtime options in the mountains will be wide open again until fall. Whether you've already got a vacation to the Smokies planned for this spring or you just have a vague itch to travel that needs scratching, the possibilities are greatly expanded now that nature is laying out its welcome mat.
---
It'll be another month or so before we're back open for the 2018 season here at Smoky Mountain Ziplines, but we figured it wouldn't be too early to give you a taste of what we'll have going on here this year at our outpost, which offers the best ziplining Sevierville, Pigeon Forge or Gatlinburg have to offer.
---
Now that we're winding down our season here at Smoky Mountain Ziplines, we thought this would be a good time to steer you toward some other attractions that you might consider while on a winter visit to our area. (We'll be open weekends only through the end of the year, and then we'll re-open in the spring.)
---
Some folks enjoy dining out for the experience of being waited on by a staff of servers and enjoying their favorite foods prepared by the hands of professional cooks and chefs. Others, however, enjoy the sheer variety of foods that a restaurant can offer and find it difficult to narrow their selections down to just an entrée and a couple of sides.
---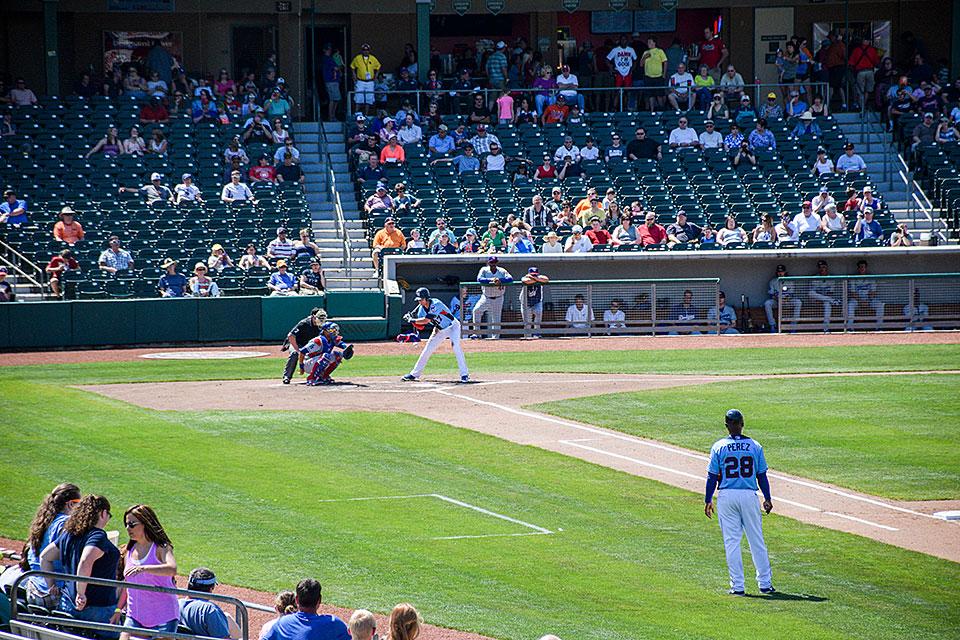 How do you plan to enjoy the warmer temperatures of spring and summer this year? If you're like a lot of folks visiting the Smokies, you could make the most of the seasons by hanging out with us at Smoky Mountain Ziplines. We're back up and running for 2017, offering visitors one of the longest and fastest zipline experiences in the area. We hope you find time this year to spend a few hours with us soaring through the treetops, high above the ground, and taking in some awesome Smoky Mountain views along the way.
---
Millions of visitors flock to Sevier County, Tennessee each year, primarily to enjoy the majestic sights of the Great Smoky Mountains and to experience firsthand all the beauty and outdoor activities that their namesake national park have to offer.
---
A new year is already under way – a blank sheet of paper upon which we will all, hopefully, write a wonderful story over the course of the next 52 weeks. As a result, this is the time of year that many people choose to make New Year's resolutions or set goals for positive changes they'd like to make in the year ahead.
---
In case you hadn't noticed, Thanksgiving is next week. But if you're thinking that automatically means hosting a meal or packing everyone up to head to Grandma's house, then we'd like to offer you a holiday alternative. This year, consider having Thanksgiving in the Smokies. You can still do all the things you normally do – eat a lot of food, visit with family, watch football games, etc. – but this year, you'll be able to enjoy all the scenery and cool things that go along with a trip to the Great Smoky Mountains.
---
We're always telling people how fun ziplining is. That's because we know how fun it is. And our previous customers know how fun it is. But sometimes, we run into skeptics – especially people who have never ziplined before – who have serious doubts about how fun ziplining really is. And strangely, one of the most frequent objections we hear is, "Yeah, but is ziplining more fun than standing in line at the post office?"
---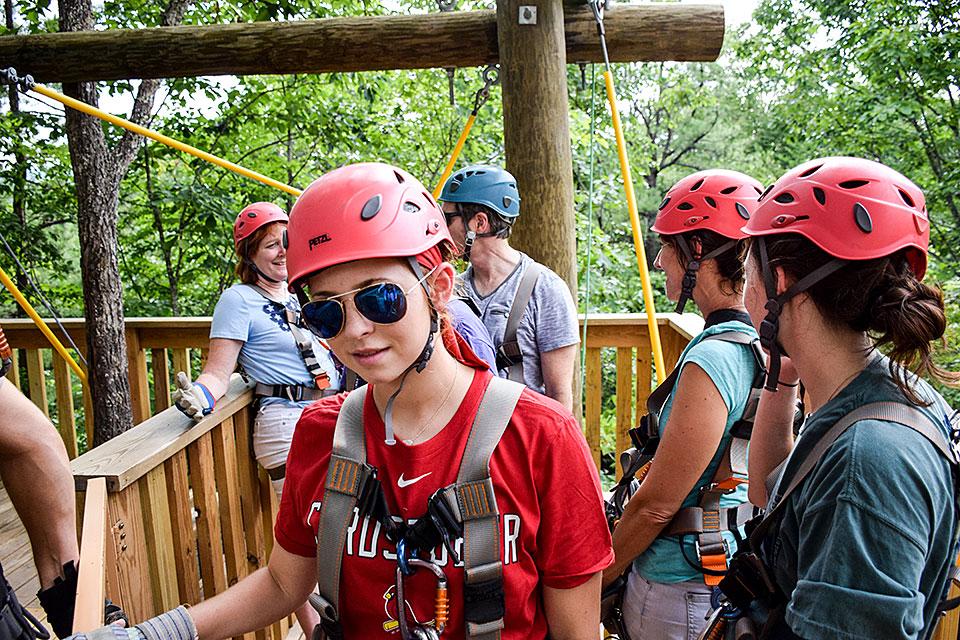 It shouldn't come as a surprise to learn that more and more people are becoming health conscious these days. From exercise and nutrition to mental and spiritual wellness, it seems that more folks are thinking about better ways to take care of their bodies and minds, and there are certainly lots of ways for people of all ages to pursue healthier lifestyles.
---
Last week, we gave you some helpful hints for driving to the Great Smoky Mountains of Tennessee. Instead of coming into Sevierville on Tenn. Hwy. 66 from Interstate 40, we showed you three alternate routes for getting to the communities of Sevierville, Pigeon Forge and Gatlinburg.
---
If you've been ziplining with us before at our Pigeon Forge/Sevierville zip line tour, then you're probably fairly familiar with what's involved. But for the purposes of this week's post, we'll make the assumption that you've never ziplined with us before or perhaps never ziplined at all. If that's the case, we can help make your experience even more gratifying by sharing a few tips that will help make your morning or afternoon go smoothly.
---
The Smoky Mountain communities of Sevierville, Pigeon Forge and Gatlinburg represent the pulse of what this region has to offer, at least outside Great Smoky Mountains National Park. Most visitors probably regard them primarily as homes to numerous lodging properties, attractions, restaurants and shops, but it's interesting to note that each town's history predates the era of tourism, which began around the 1940s and started growing in earnest in the 1980s and '90s.
---
The Great Smoky Mountains are obviously the number one reason that millions of people from all over the world come to our area every year. But as the tourism industry began to develop in the 1940s and '50s, folks began coming here for other reasons, including world-class attractions and, in the last few decades, shopping. That's right; for many visitors, a trip to the Smokies wouldn't be complete without making a stop at their favorite outlet mall, craft studio or specialty shop.
---
You'll have a lot of fun ziplining with us this summer at Smoky Mountain Ziplines. There's no place to zipline in Sevierville, TN or Gatlinburg, TN that offers quite the experience that we can at our outpost in Pigeon Forge. Our canopy tours add up to big thrills in a gorgeous wooded mountain setting.
---
It's traditionally been one of the surest signs of spring in America – the start of baseball season. And in East Tennessee, that means the return of the Tennessee Smokies, who will play some 70 home games this year at Smokies Stadium in Sevierville.
---
After one of the most miserably cold and snowy winters we can remember in recent history, we're finally getting an early taste of spring and summer- even a couple of weeks before spring officially turns up on the calendar. The good news for us here at Smoky Mountain Ziplines is that we can finally start getting back to a regular seasonal schedule – that is, as long as the rain decides to give us a break.
---
The weather is just about to be ideal for heading to the Great Smoky Mountains and enjoying some fall colors and, hopefully, also joining us at Smoky Mountain Ziplines for some high-flying family fun. If you decide to come to Pigeon Forge, TN this weekend to zipline, Sevierville, TN might be a good place to make your next stop. That's where they're having the 15th Annual Dumplin Valley Bluegrass Festival.
---
Whether you're an East Tennessee resident or visiting the Smokies from several states away, you might be inclined to agree that there are few better ways to spend a summer night than to take in a baseball game. And we're not talking about watching one on TV either. Fortunately, we have a great place right here in the mountains where baseball fans of all ages can watch live, professional minor league action all summer long.
---
Earlier this month, May Mead of Greensboro, North Carolina, celebrated her 90th birthday by ziplining in Costa Rica. That made her the oldest person ever to ride the lines at Wingnuts Canopy Tours in Samara, Costa Rica.
---
While we're on hiatus here at Smoky Mountain Ziplines, we can at least whet your appetite for the 2014 season with some tales about some of the extreme zipline attractions from around the world.
---
If you are vacationing in the Smokies this week and are longing to hear some of the homegrown sounds of Tennessee, Sevierville should be one of your primary destinations as the 14th Annual Dumplin Valley Bluegrass Festival returns to town September 19 through 21. This popular annual music event takes place at the Dumplin Valley Farm RV Park off Tennessee Hwy. 66 near Interstate 40.
---