Blog for Zip line Attraction in the Smoky Mountains
Located in Pigeon Forge, TN and near Gatlinburg and Sevierville.
Blog posts for category "Places To Eat"
---
Hopefully, all of you are continuing to be safe and healthy, staying at home as much as possible but keeping your distance from other people (and even wearing a mask) when you do have to go out in public for essentials like food and medications. And of course, we hope you're staying diligent about washing your hands, both at home and when interacting with the outside world. At Smoky Mountain Ziplines, we're taking some down time as well so we can do our part to help things get back to normal as soon as possible.
---
When you're trying to decide where to dine out on vacation, and you literally have hundreds of restaurants from which to choose, it can often be difficult to narrow down your options. There are lots of styles of cuisine, lots of locations and lots of price points that can complicate the matter even further. So this week, we're feeding you a few suggestions for restaurants where the dining experience comes with a distinct theme. It may just be the deciding factor that helps you and the rest of your hungry travelers settle on the place that will serve you not only good food but also a unique dining atmosphere.
---
One of the great things about vacationing is not having to cook. Being able to eat out makes mealtime a lot easier, because other people are doing all the preparing and serving. Sometimes, though, it can be tough for a family to agree on exactly where to eat when traveling. With so many restaurant choices (especially in the Smokies), visitors are faced with narrowing down the selection three times a day, and that can be difficult when you're trying to cater to everyone's preferences.
---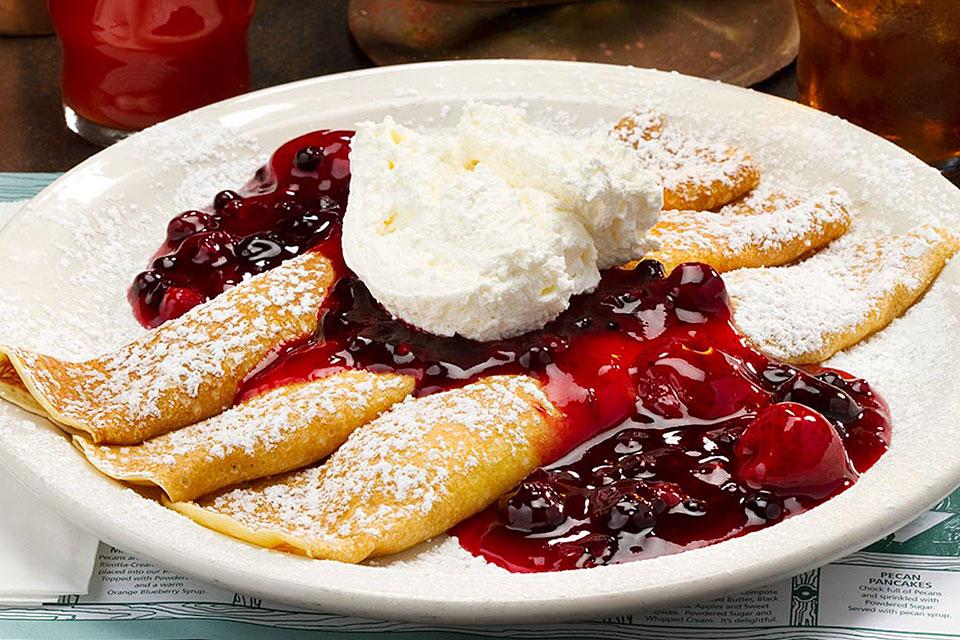 They say breakfast is the most important meal of the day. We're not exactly sure who THEY are, but the advice is sound nonetheless; so if you want to get your day off to a solid start when you're visiting the Great Smoky Mountains, don't overlook the importance of a substantial breakfast. The good news is that you have lots of options to choose from when trying to decide where to grab that first bite.
---