Blog for Zip line Attraction in the Smoky Mountains
Located in Pigeon Forge, TN and near Gatlinburg and Sevierville.
Blog posts for category "Places To Eat"
---
Maybe vegetarianism or veganism is already a full-time lifestyle choice for you. Or perhaps you simply only prefer to take a break from meat from time to time. Or if you're like a lot of folks, you've never tried eliminating meat from your diet. But maybe you're curious about what it's like to not rely on beef, chicken and fish on a daily basis.
---
Every year, a host of new attractions, shops, restaurants and lodging providers make their debut in the Great Smoky Mountains of Tennessee, and 2023 is no exception. We've already seen several businesses open their doors for the first time this year, and many more are expected to come on line as the year progresses. In last week's blog post, we introduced you to a few brand-new attractions and restaurants, some of which are already up and running and some of which we won't get to experience for a few months.
---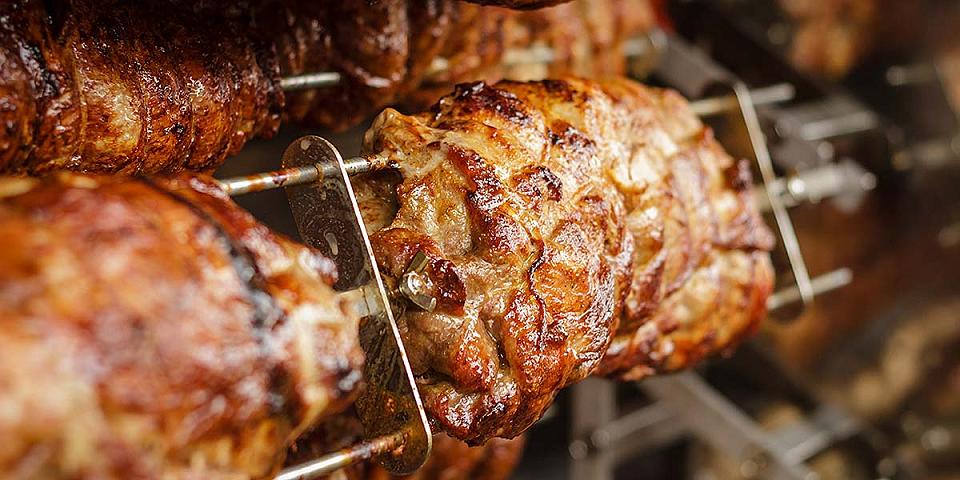 There's a restaurant for almost every imaginable style of cuisine in the Great Smoky Mountains. Between Gatlinburg, Pigeon Forge, Sevierville and other surrounding communities, you'll find eateries serving up everything from down-home Southern classic to foreign delicacies to ethnic cuisines like Indian, Asian and even breakfast-only places.
---
If you read our blog post from last week, you know that we gave you the scoop on some of the best ice cream shops in the Great Smoky Mountains. From Sevierville to Gatlinburg and everywhere in between, the communities of the Smokies have a lot to brag about when it comes to offering visitors a tasty way to cool off in the summer.
---
There are just some things you HAVE to do on a Smoky Mountain vacation. Visiting the national park and playing miniature golf are just a couple of examples of outings that always seem to go hand-in-hand with a trip to the Smokies. Here's another you can add to the list: going out for ice cream. Vacations are a time to take a temporary break from the cares of work life and home life and responsibilities like cleaning and exercising and adhering to a diet. That must be why ice cream is such a go-to thing to do when you're out of town.
---
We recently paid a visit to one of our Pigeon Forge neighbors - Downtown Flavortown, the new mixed-use entertainment venue owned, in part, by TV host, entrepreneur and food personality Guy Fieri. It opened earlier this spring, but we only recently got a chance to swing by the food-and-fun destination, which is one of the anchor tenants at The Tower Shops at the Mountain Mile on Teaster Lane.
---
A couple of our recent Facebook posts have inspired us to dive a little deeper into a subject that's near and dear to all of our hearts: food. Those posts both referred to Smoky Mountain-area restaurants that are known for their fine cuisine, so this week, we thought we'd take a closer look not only at the two eateries we've already mentioned but a couple of others as well.
---
Here's the scene: You've just spent a few hours on our Pigeon Forge zip line tours. The adrenaline is still flowing. Then you notice that rumble in your belly. You need food. And the more you think about it, the more you realize you're craving a burger. A slab or two of ground beef layered with cheese, some vegetables and your favorite condiments, between two fresh buns, sounds like it would really hit the spot.
---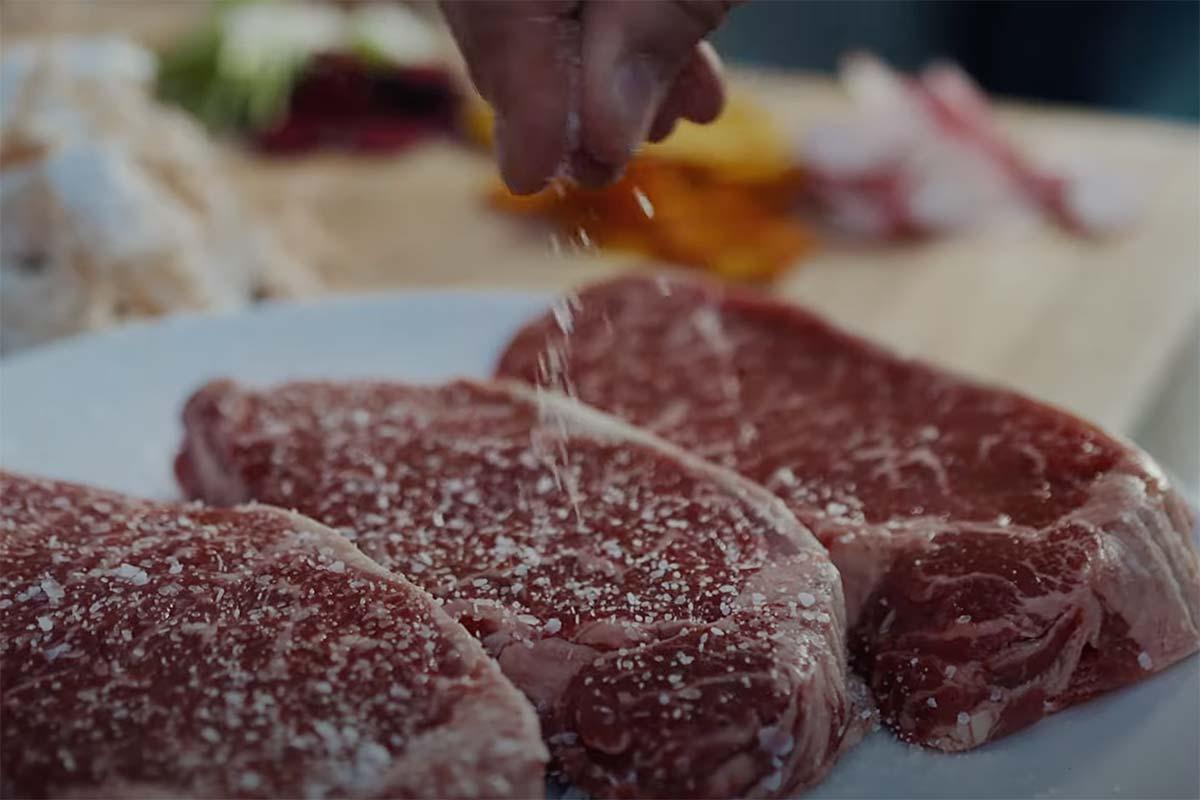 If you haven't visited the Smokies yet this year, you're in luck. There will be a lot of new restaurants for you to try in Sevierville, Pigeon Forge and Gatlinburg. And if you managed to miss traveling in 2020 altogether, you should really be pleased at all the new eateries that have opened their doors since your last visit.
---
Last week, we talked about one of everybody's favorite subjects: food. Specifically, we talked about Southern cuisine and some of the restaurants in the Smokies that specialize in it. These included the Old Mill Restaurant, Applewood Farmhouse Restaurant, Paula Deen's Family Kitchen and Aunt Granny's All-You-Care-To-Eat Buffet.
---
The restaurants of Gatlinburg, Pigeon Forge and Sevierville serve up a wide variety of foods, including cuisine from all over the world. But when you visit the Smokies, it almost goes without saying that you're going to have to sit down to at least one meal that taps into the area's Southern roots. The good news is that dining options abound throughout the area when it comes to down-home cooking and all the classic dishes associated with it.
---
Do you have a sweet tooth? If indulging in a sugary treat from time to time is one of your favorite things, then keep reading. This week, we are going to be looking at some of the Smoky Mountain area's favorite and most unusual sweet spots. From ice cream shops to candy makers, there are lots of places where vacationers in Pigeon Forge, Gatlinburg and Sevierville can get sugared up. If you're also thinking of spending some time with us at Smoky Mountain Ziplines, you can plan on treating yourself to a sweet reward when you're done ziplining Pigeon Forge, Tennessee.
---
Hopefully, all of you are continuing to be safe and healthy, staying at home as much as possible but keeping your distance from other people (and even wearing a mask) when you do have to go out in public for essentials like food and medications. And of course, we hope you're staying diligent about washing your hands, both at home and when interacting with the outside world. At Smoky Mountain Ziplines, we're taking some down time as well so we can do our part to help things get back to normal as soon as possible.
---
When you're trying to decide where to dine out on vacation, and you literally have hundreds of restaurants from which to choose, it can often be difficult to narrow down your options. There are lots of styles of cuisine, lots of locations and lots of price points that can complicate the matter even further. So this week, we're feeding you a few suggestions for restaurants where the dining experience comes with a distinct theme. It may just be the deciding factor that helps you and the rest of your hungry travelers settle on the place that will serve you not only good food but also a unique dining atmosphere.
---
One of the great things about vacationing is not having to cook. Being able to eat out makes mealtime a lot easier, because other people are doing all the preparing and serving. Sometimes, though, it can be tough for a family to agree on exactly where to eat when traveling. With so many restaurant choices (especially in the Smokies), visitors are faced with narrowing down the selection three times a day, and that can be difficult when you're trying to cater to everyone's preferences.
---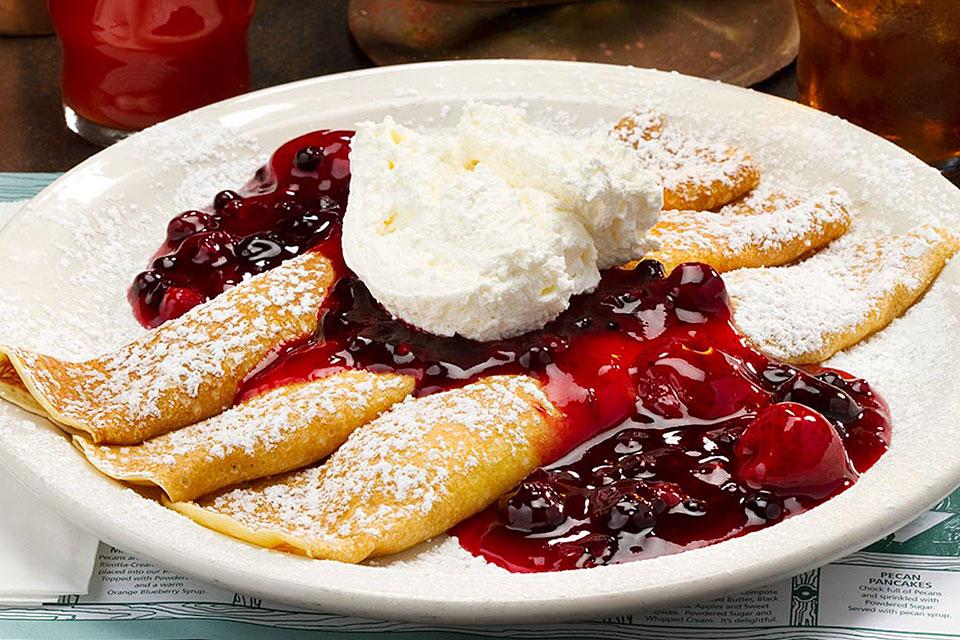 They say breakfast is the most important meal of the day. We're not exactly sure who THEY are, but the advice is sound nonetheless; so if you want to get your day off to a solid start when you're visiting the Great Smoky Mountains, don't overlook the importance of a substantial breakfast. The good news is that you have lots of options to choose from when trying to decide where to grab that first bite.
---