Blog for Zip line Attraction in the Smoky Mountains
Located in Pigeon Forge, TN and near Gatlinburg and Sevierville.
While Visiting The Smokies, Consider A Daytrip To Knoxville
By Ross Bodhi Ogle
Posted on May 12, 2015
No doubt, there are endless possibilities that await visitors to the Great Smoky Mountains. You could spend weeks alone just exploring the national park, not to mention the hundreds and hundreds of attractions, shops and restaurants to be found in the communities of Gatlinburg, Pigeon Forge and Sevierville. Our zip lines in Tennessee are just one example of the many ways that families visiting the Smokies can have a whole lot of fun and enjoy the beauty of the mountains at the same time.
But if you're planning an extended stay in our area, don't rule out a short daytrip to an outlying city or community. On some days in peak season, especially if traffic is particularly bad, getting out of the mix and visiting a less tourist-driven market might be just the trick to shake things up or give you a different perspective on our East Tennessee slice of real estate.
One destination to consider is Knoxville, which is about an hour to an hour and a half away from the Smokies, depending on which city you start from. It's easy to access by Interstate, and you'll find a lot of fun and interesting things to do while you're in town. Here are just a few suggestions for where to get started.
An obvious place to begin would be the iconic Sunsphere in downtown Knoxville. Constructed for the 1982 World's Fair, the structure is seven stories tall and has a diameter of 86 feet. It weighs 600 tons and is layered in 24-karat gold dust.
Today, you can take the elevator to the observation deck, which is on the 4th level and offers 360-degree views of the World's Fair Park site as well as downtown and even the Smoky Mountains themselves off in the distance. On the 5th level is a restaurant and bar called Icon. There is no charge to ride the elevator to either level.
At the Knoxville Museum of Art, located in the heart of downtown, near the Sunsphere, you can view and celebrate the works of artists from not just East Tennessee but around the world. Current ongoing exhibits include Higher Ground: A Century of the Visual Arts in East Tennessee; a Richard Jolley installation called Cycle of Life; and Facets of Modern and Contemporary Glass. Admission to the museum is free.
There are a couple of athletic points of interest that might be worth noting. The University of Tennessee's football Volunteers play their home games at Neyland Stadium in the fall, while the basketball Vols play at Thompson-Boling Arena in the fall and winter. Both venues are located on the university campus, which is not far from downtown Knoxville.
From downtown, it's a short drive out east to the Knoxville Zoo, where an impressive collection of animals from all over the world occupies this attraction's 53 acres. Highlighted exhibits include the Red Panda Village, Black Bear Falls, Chimp Ridge, Grasslands Africa, Meerkat Lookout and Stokely African Elephant Preserve.
In addition, the Clayton Family Kids Cove is just the place for little visitors to play, slide through a waterfall, interact with Kids Zoo animals, learn how to milk a cow or participate in daily programs designed to educate and entertain.
These are just a few of the cool places to check out if you decide to make a side trip from the Smokies to Knoxville. Check the Smoky Mountain Ziplines site again next week, when we'll finish up with several more daytrip options, many of which focus on historical points of interest and shopping/dining opportunities.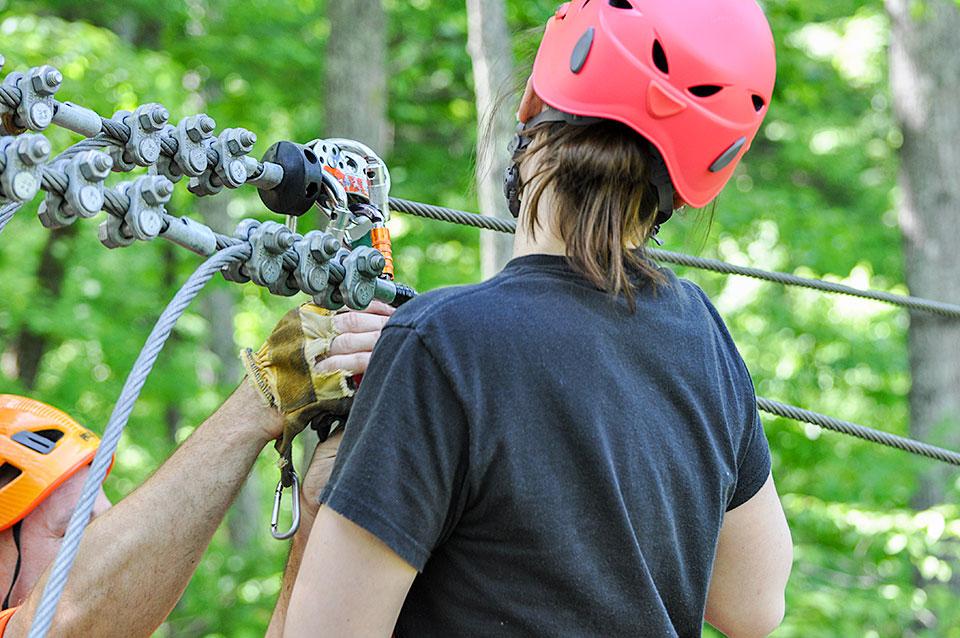 This content posted by Smoky Mountain Ziplines. Visit our home page, smokymountainziplines.com for more information on zipline adventures in the Smoky Mountains.