Blog for Zip line Attraction in the Smoky Mountains
Located in Pigeon Forge, TN and near Gatlinburg and Sevierville.
Will The Government Shutdown Affect Your Smokies Trip?
By Ross Bodhi Ogle
Posted on January 8, 2019
We're more than two weeks into the government shutdown, and as we post this, there's no immediate end in sight. In our area, the shutdown's biggest impact has been on Great Smoky Mountains National Park. Here's what the park website says about it:
"During the partial shutdown of the federal government due to the lapse of appropriation, Great Smoky Mountains National Park will remain as accessible as possible while still following all applicable laws and procedures. Roads and trails that are seasonably open will remain accessible to visitors, but emergency and rescue services will be limited. The park will not be operating campgrounds, picnic areas, restrooms or providing trash collecting services."
So in a nutshell, yes, you can visit the park, but you can't access roads that would have been closed for the winter season anyway. And if you had plans to camp at any of the park's campgrounds, those will not be open. Obviously, no one can stop you from having a picnic at the spot of your choosing in the park, but be aware that trash receptacles are not being emptied and restrooms are not even open. The courteous thing to do if you decide to go ahead and enter the park is to not make the situation worse by leaving trash.
The Great Smoky Mountains Association, an organization devoted to helping improve and preserve the national park, provided additional funding for a period of time to help with some of those services, and it helped keep the park's three visitor centers open.
At one point, the association posted on its website, "During the extended government shutdown in October 2013, the public's access to Great Smoky Mountains National Park was nearly non-existent. This time, Great Smoky Mountains Association is committed to creating a different reality for park visitors during the upcoming holiday week, thus ensuring the Smokies would remain available to visitors who wish to connect with their public lands during this holiday season."
Unfortunately, however, association funding ran out as of January 1, and right now, all the visitor centers, including Sugarlands, are closed. Also, the National Park Service is only committed to maintaining three roads in the park – Newfound Gap Road, the Spur between Pigeon Forge and Gatlinburg (yep, that's part of the national park) and one western section of Foothills Parkway.
Again, the bottom line is that you are allowed to visit Great Smoky Mountains National Park, but only a few of the main roads will be open, restrooms will be closed, and there will be few park personnel available for emergency response, if needed. We hope you get a chance to enjoy our beautiful natural resource (and also support the businesses located in surrounding communities like Gatlinburg, Pigeon Forge and Townsend), but please make sure that your presence doesn't do anything to damage the terrain or its facilities.
While the national park is typically the focal point of most visitors' vacations in the Smokies, you could still have quite a trip without even entering the national park. Our area has a lot going on, even during the off-season, including attractions, shopping, dining and Winterfest special events.
Yet another alternative would be to wait a couple of months to visit the area. Surely, the shutdown will be over by then, and our zip lines in the Smoky Mountains will be open for the 2019 season. You could enjoy a beautiful spring day filled with hiking, sightseeing and ziplining.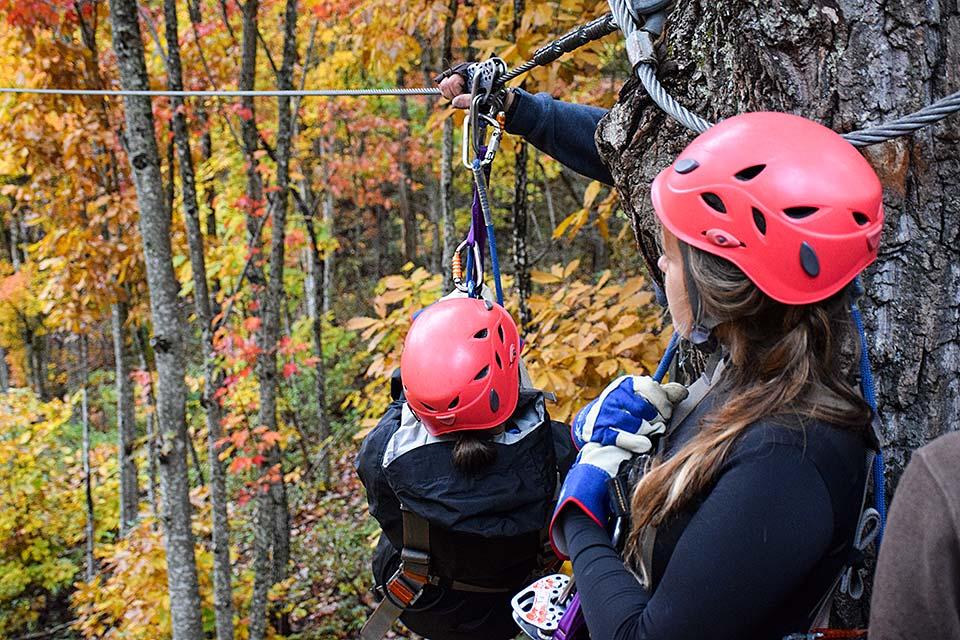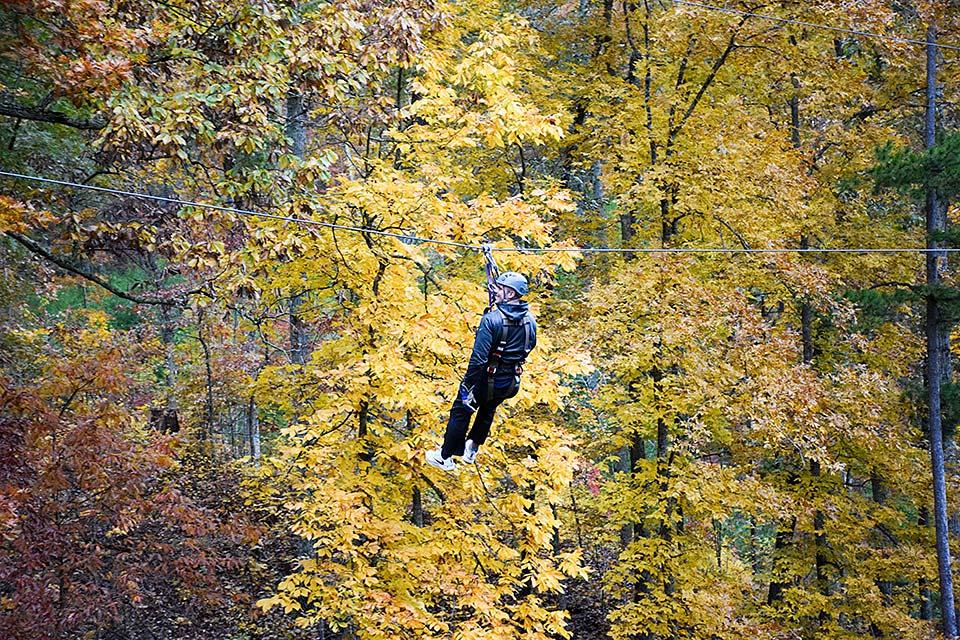 This content posted by Smoky Mountain Ziplines. Visit our home page, smokymountainziplines.com for more information on zipline adventures in the Smoky Mountains.