Blog for Zip line Attraction in the Smoky Mountains
Located in Pigeon Forge, TN and near Gatlinburg and Sevierville.
Spending Christmas In The Smokies
By Ross Bodhi Ogle
Posted on December 18, 2018
This may seem blasphemous to some of you, but there's no law that says you have to spend the Christmas holiday at your home or at the home of a family member. In fact, have you ever considered a vacation Christmas away from home? If not, this year may be the perfect time to try it, and believe it or not, it's not too late to put together an unforgettable Christmas vacation of your very own in the Great Smoky Mountains of Tennessee. The best part is that you don't have to include Cousin Eddie if you don't want to.
One way to get started would be to go ahead and make lodging reservations for this weekend and/or next week. Whether it's a hotel/motel in Pigeon Forge, Gatlinburg or Sevierville or a fully functional cabin in the mountains, this is still considered an off-peak season, so you shouldn't have much trouble finding an available property. Generally, rates during winter are among the lowest you'll find all year (although some properties may have higher rates during holiday periods).
Once you've got your vacation home base in place, it's time to start planning all the fun. Here are just a few suggestions for things you can do on Christmas Day and throughout the entire week.
1. Last-minute shopping
You may be running behind, but until actual Christmas Day arrives, it's never too late to find a cool gift or stocking stuffer for the folks you'll be celebrating with. So find some time to hit the outlet malls or specialty stores or antique shops or arts and crafts studios (see our blog post from two weeks ago) to pick up merchandise that's unique to the Smokies.
2. Do some ziplining
That's right; we're going to be open this next weekend (12/22-23) all the way through the following weekend (12/29-30) except for Christmas Day itself. And the forecast is looking like we should have some days in there that are sunny and possibly even a little unseasonably warm. Even if it's cold outside, don't be a baby; bundle up and join us on our Smoky Mountains zipline tour, where you'll enjoy beautiful mountain scenery, incredible views of the Smokies and some of the most rockin' ziplines in the area.
3. See a holiday show
We've got a bunch of awesome theater shows going on through the end of the year and beyond in Pigeon Forge and Gatlinburg, and during this time of year, most of them dress up a little for the occasion by presenting special Christmas and holiday shows that are guaranteed to get audiences in a festive mood. Themed sets, props and costumes all literally set the stage for productions that feature plenty of Christmas music as well as visits from special cast members like Rudolph, Frosty and Santa Claus himself. You can get a few specific ideas about what's in store in our blog post from three weeks ago.
4. Enjoy some winter sports
Ziplining isn't the only way to get a fresh taste of the outdoors this winter. At Ober Gatlinburg Ski Resort, you can partake of everything from snow skiing and snowboarding to snow tubing and indoor ice skating. This seasonal mountain resort also offers a number of other fun family attractions as well as shops and restaurants for a complete wintertime experience. Learn more in last week's blog post.
5. See the lights
During Smoky Mountain Winterfest, the communities of Sevierville, Pigeon Forge and Gatlinburg go all out with the decorations by lighting up their streets and businesses with dozens of colorful and animated LED displays, comprised of millions of individual lights. You can view them from the privacy of your own vehicle and choose any route you please, or you can hop on one of the specially designated Winter Magic trolleys in Gatlinburg, which take guests on a tour of that city's many displays in climate-controlled comfort.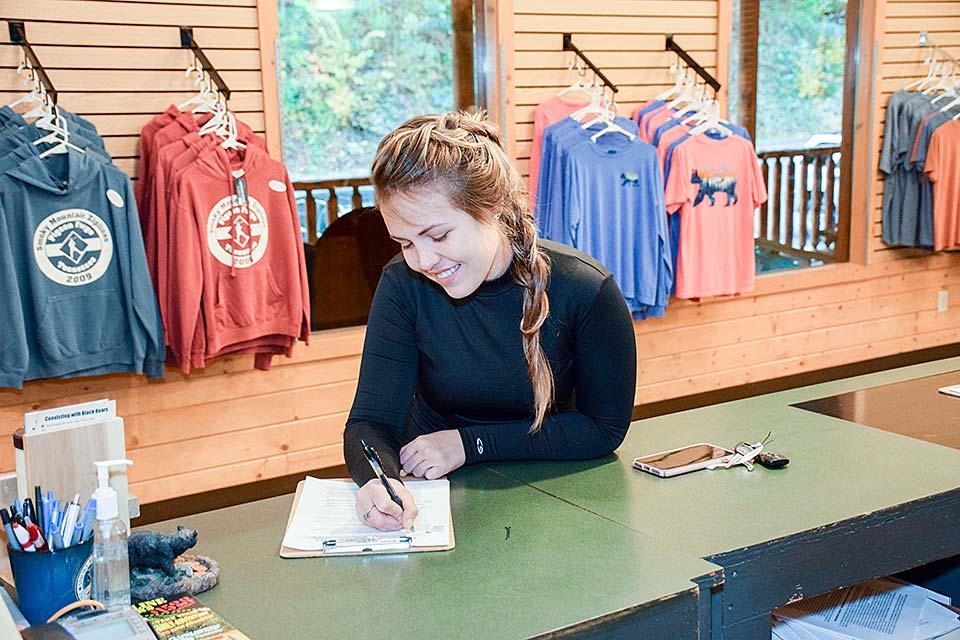 This content posted by Smoky Mountain Ziplines. Visit our home page, smokymountainziplines.com for more information on zipline adventures in the Smoky Mountains.