Blog for Zip line Attraction in the Smoky Mountains
Located in Pigeon Forge, TN and near Gatlinburg and Sevierville.
It's A Great Week For Car Nuts In The Great Smoky Mountains
By Ross Bodhi Ogle
Posted on September 8, 2015
There's no doubt that when you travel to the Smokies, you're going to see a lot of cars. Sometimes, that may mean being surrounded by your fellow travelers on a busy traffic day. But other times, seeing lots of cars in the Smokies can be a good thing, especially if you're a fan of custom cars, muscle cars, fast cars and even famous cars.
Between some of the custom-auto shows coming up in the next week or so and many of the well-established attractions around here, there's plenty for all you self-proclaimed "gearheads" to see and do. So this week, we're going to give you a quick run-down of what you can look forward to, and hopefully, you'll also take time to visit our Smoky Mountain zip lines while you're at it.
First up this week is the 33rd edition of the Shades of the Past Rod Run, which takes place at Dollywood's Splash Country September 11 and 12. This round-up of road-loving rumblers features more than 200 hot rods competing for grand prizes that include a 1932 Ford Hi-Boy Roadster and $10,000 cash.
If you'd like to stop by and gawk at all that hardware, spectators can get in for $10 for the day, while children younger than 12 get in free. While you're there, you can check out all the cool cars or even find a deal at the event's giant swap meet. There will also be vendors carrying all things car-related. Hey, even if you have a car you'd like to enter in the show, it may not be too late, especially if you have the $60 entrance fee in hand.
Those of you who plan to be in town the following week might wind up going to the Pigeon Forge Fall Rod Run. Formerly known as The Grand Rod Run, this annual event takes place at the LeConte Center September 17 through 19. Billed as the area's largest automotive event, the Pigeon Forge Fall Rod Run now boasts more cars, vendors and entertainment than ever before thanks to its current venue.
This year's Rod Run features a $10,000 cash giveaway as well as honors for the Ultimate 5, the Top 25 and special award categories like Long Distance, Coolest Camaro, ASA Performance Pick and Promoters' Choice.
Even if you choose not to attend either event, don't worry; chances are you'll see many of these tricked-out vehicles as they head to or from town, and you'll definitely see them cruising up and down the Parkway in Pigeon Forge at one point or another.
But car shows aren't the only places you can get your fill of cool cars in the Smokies. There are several area attractions devoted to a wide array of four-wheeled phenoms.
The Hollywood Star Cars Museum in Gatlinburg is home to a collection of famous vehicles, all of which have appeared in some of the best-known movies and TV shows of the last 50 years. Look for cars like the Ecto-1 from Ghostbusters, the Munsters' Drag-u-la, the General Lee from The Dukes of Hazzard and Batmobiles from both the 1960s TV show and the Batman Returns film.
The Smoky Mountain Car Museum in Pigeon Forge is the oldest car-related attraction in the Smokies. Although its only open on a limited schedule, the diverse collection includes vehicles such as an early Ford Model T, Elvis Presley's 1971 Mercedes Benz, a 1930 Duesenberg and a 1909 Hupmobile, just to mention a few.
Finally, Floyd Garrett's Muscle Car Museum, located on Tenn. Hwy. 66 as you approach downtown Sevierville, features some 90 different muscle cars that are collectively worth more than $8 million. These cars largely represent what's regarded as the Golden Age of the American auto industry – the 1950s, '60s and '70s.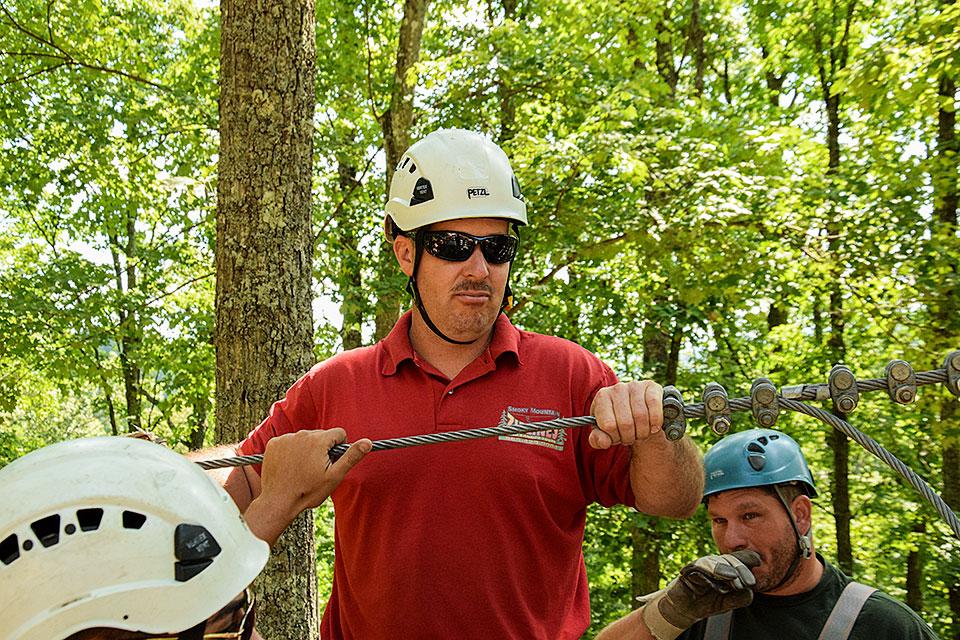 This content posted by Smoky Mountain Ziplines. Visit our home page, smokymountainziplines.com for more information on zipline adventures in the Smoky Mountains.