Blog for Zip line Attraction in the Smoky Mountains
Located in Pigeon Forge, TN and near Gatlinburg and Sevierville.
Blog posts for category "Other Things To Do"
---
Anyone who's ever visited Gatlinburg, Pigeon Forge or Sevierville more than once knows that new attractions, restaurants, shops and lodging properties are opening all the time. Often, these new businesses are just more of the same type of things that already exist in the Smokies. But sometimes, we hear about the debut of new ventures that seem to stand out.
---
The next time you drive through Sevierville, Pigeon Forge or Gatlinburg, keep one thing in mind. Everything you see around you - every hotel, attraction, restaurant and retail establishment - is there because of crafts.
---
The new Buc-ee's location just off Interstate 40 at Exit 407 is the most recent and visibly tangible piece of evidence that a new multipurpose development is well on its way to fruition. The 407: Gateway To Adventure is a 200-acre shopping-dining-lodging-entertainment project that's gradually taking shape at the interchange, which is where a vast number of visitors exit the Interstate and begin the final leg of their journey toward Sevierville, Pigeon Forge, Gatlinburg and Great Smoky Mountains National Park.
---
With all the recent talk about getting kids back to school, let's not forget that there's still a lot of summer left. Even after school starts, there will still be plenty of warm weekends and even some wonderful fall days to get out and enjoy some time in the Great Smoky Mountains. So what if there were a way to get the kids a little bit of scientific education while ALSO having fun in Gatlinburg, Pigeon Forge and Sevierville?
---
Summer arrives this week, and it's starting to feel as if the mild spring we enjoyed in the Smokies is taking its cue and bidding us farewell. The heat and humidity common to East Tennessee this time of year have been making their presence known lately, but that's no reason to think twice about visiting the Great Smoky Mountains. In fact, we can offer you suggestions for several ways to enjoy your vacation and manage to keep your cool in the process this summer.
---
Each year, we typically devote at least one blog post to previewing new businesses coming to the Smokies, from attractions and restaurants to retail destinations and unique accommodations. This year, however, it seems that things are continuing to change so quickly that simply doing a single preview in late winter or early spring won't effectively cover the state of development in Pigeon Forge, Gatlinburg and Sevierville.
---
The Smokies have long been known as the Wedding Capitol of the South. Gatlinburg, Pigeon Forge, Sevierville and other nearby communities are collectively home to scores of wedding chapels and other sites where couples can say "I do" against the majestic backdrop of the Great Smoky Mountains. It makes sense that so many people flock to the Smokies each year to tie the knot, because the area was already well established as a honeymoon destination. It was only a matter of time before the wedding business got in on the act.
---
It's finally springtime in the Smokies, and with the change in season come a host of benefits for visitors of all ages. This week, we'd like to share with you just a few reasons to head to the Great Smoky Mountains in the next few weeks, whether it's for an overnight outing or a full-on vacation.
---
For the past two weeks, we've been passing along information about the many new attractions, restaurants, lodging providers and other types of businesses coming to the Great Smoky Mountains in 2023. From Gatlinburg to Sevierville, we've introduced you to a host of destinations you might consider including in your next trip to this area, and this week, we're going to tell you about a few more. Hopefully, these lists will inspire you to dig deeper as you plan a trip to our beautiful mountains this year.
---
If you've ever vacationed in Pigeon Forge, Gatlinburg or Sevierville, then you know that none of those cities are content to rest on their mountain laurels. In the Smoky Mountain tourism business, there's always something new around the corner to excite visitors, and 2023 appears to be no exception to that rule. From attractions to restaurants, folks traveling to the Smokies this year will see a lot of new stuff. So whether it's your first time in the mountains of East Tennessee or your hundredth, you're sure to experience something you haven't before.
---
By now, most people who live and/or vacation in the southern United States have probably been to, or at least heard of, the Buc-ee's chain of convenience stores. The company got its start in Texas in 1982, but in recent years, it has undergone exponential expansion through the country, particularly in the Southeast U.S. The Crossville, TN, store has been open for a few years as has the one in Calhoun, GA. These are the two that most East Tennesseans might be familiar with as they travel west and south. If you're not already familiar with the chain, just imagine the old Stuckey's convenience stores that were popular in the '60s and '70s - but on steroids.
---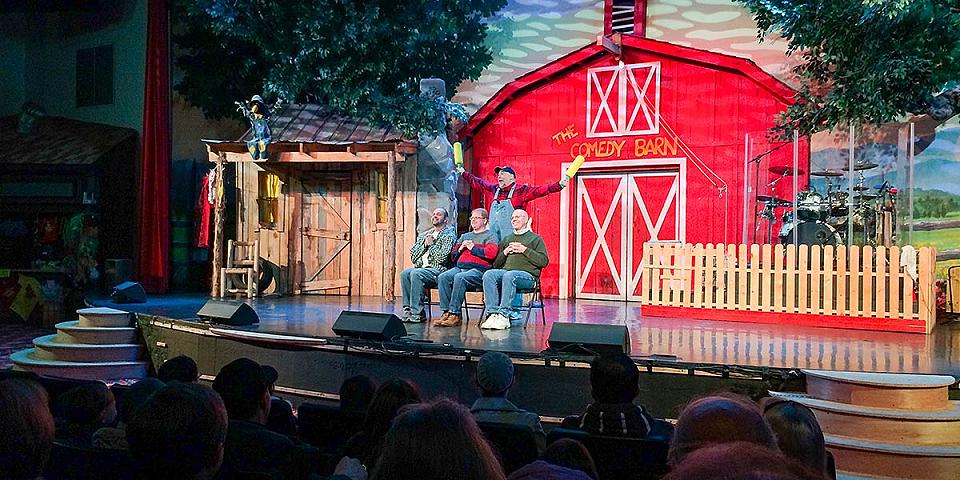 Now that the holidays are behind us, and families are back into their work and school routines, life seems to be getting back to normal for a lot of folks. Here in the Smokies, things have slowed down somewhat. Dollywood, as well as a lot of the music theaters and outdoor attractions (like Smoky Mountain Ziplines), are on their annual winter hiatuses. But that doesn't mean you need to wait until spring to come play in the mountains.
---
For kids, Santa Claus is a pretty important dude come the holidays. After all, he's the guy that's going to deliver the good stuff for Christmas morning, so it never hurts to get in on his good side and make sure he has you down on his Nice list. Remember the scene from the beloved holiday movie A Christmas Story, when Ralphie visited Santa at the department store so he could ask for that all-important Red Ryder BB gun?
---
Some of you may not remember those days, but once upon a time, winter was considered the off season in the Smokies. Very few businesses stayed open. There were hardly any events taking place. You might spot some Christmas lights here and there, but for the most part, Gatlinburg, Pigeon Forge and Sevierville turned into cold-weather ghost towns, hibernating until signs of life re-emerged in spring.
---
Sometimes, Christmas shopping can be hard, especially when the person you're trying to buy for is one of those people who has everything they could ever need or want. Plus these days, a lot of our homes have so much stuff in them that we're either running out of comfortable living space or we can't even keep track of all the possessions lurking in all those closets and storage areas anymore.
---
It may not be one of the first things one associates with a visit to the Great Smoky Mountains of Tennessee, but gospel music has deep roots here. From music theaters to theme parks to convention halls, the many music venues of the Smokies have a long history when it comes to that particular genre. It's always been popular among the millions of people who visit the area each year, so it should come as no surprise that there have always been so many opportunities to hear it, whether it's a traditional gospel quartet or a more modern take on a classic sound.
---
If you thought we had already fully exhausted our exploration of theme parks in the Great Smoky Mountains, then think again. We're back with one final installation of previews of some of our favorite family-fun destinations.
---
Last week, we started a two-part roundup of the many theme parks that visitors now have access to in the Great Smoky Mountains of Tennessee. If you ask a random person on the street to name all the theme parks in the Smokies, it's very possible that the only answer you'll get is "Dollywood." But the fact is that a number of attractions fall under the theme-park umbrella, and we've seen that number grow in recent years. Any of these destinations would be the ideal complement to a visit to our Smoky Mountain zip lines.
---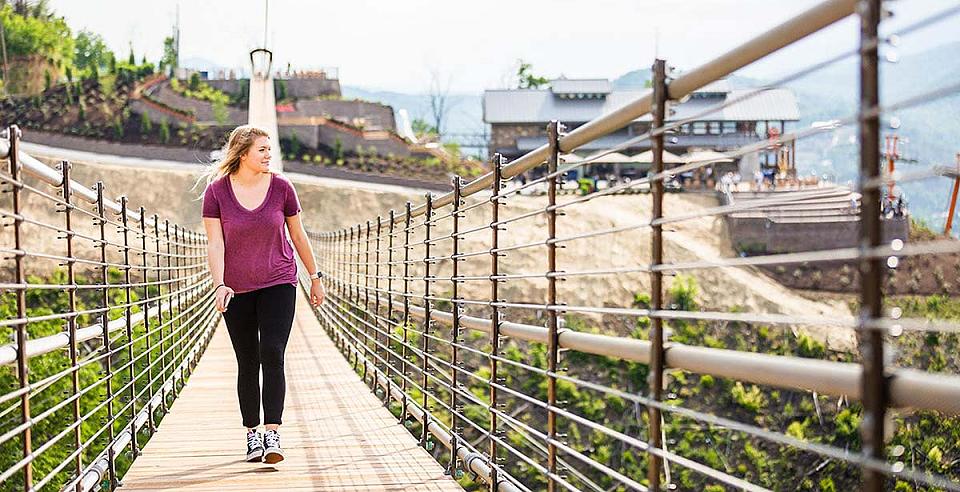 For many years, theme parks weren't exactly a common sight in the Great Smoky Mountains. Dollywood (and its predecessors - Silver Dollar City, Gold Rush Junction, Rebel Railroad) and Ober Gatlinburg Ski Resort were practically the lone holders of that title for decades. Smaller theme parks have come and gone over the years too (anyone remember attractions like Magic World or Porpoise Island in the '70s and '80s?), but none of them enjoyed the same popularity or longevity as its bigger-name rivals.
---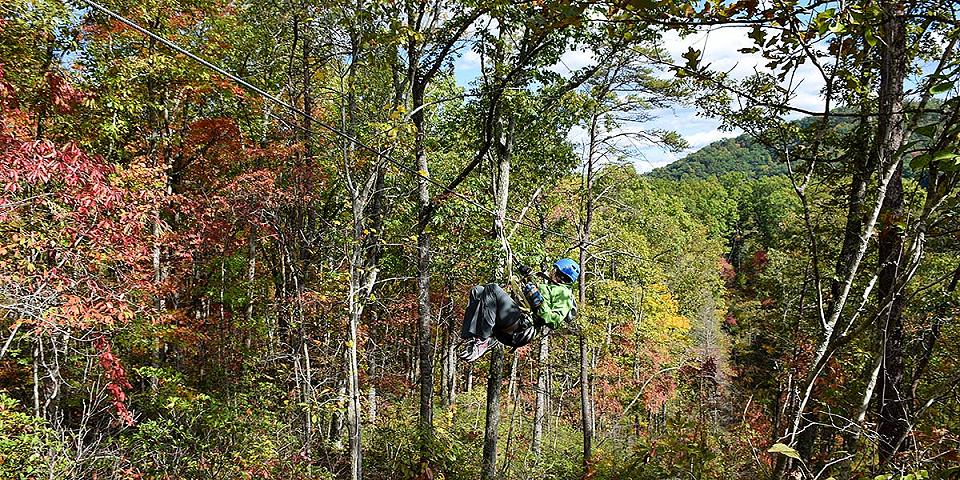 For many people, Christmas is regarded as "the most wonderful time of the year." For many parents of younger children and teens, however, the most wonderful time of the year is right now, August, when the kids are heading off to take on a new school year wearing backpacks stuffed full of notebooks, pens and calculators.
---
There's no doubt that water parks are a top travel destination in the Smoky Mountains each summer. Temperatures can be quite menacing this time of year, and when you add humidity to the situation, the result is often lots of days where it's hard to do much outside without needing a way to cool down. In that regard, water parks are naturally one of the first solutions to come to mind. They have all kinds of slides and other fun features that are guaranteed to bring smiles to faces while also helping visitors beat the heat.
---
When someone mentions the Great Smoky Mountains, what's the first animal you think of? Most people would likely answer "black bear." That makes sense, since the black bear is practically the living symbol of the entire region. A significant population of them exist in the wild in Great Smoky Mountains National Park.
---
There are lots of things you can do in the Smokies all year long - music shows, attractions, outlet mall shopping and even visiting Great Smoky Mountains National Park. But there are some things you can only do in summer, and one of them is visiting a waterpark.
---
Last week, we introduced you to a couple of ideas for how to combine vacation time with fitness time. And no, the two concepts don't have to be strangers. If you take our recommendations to heart, and perhaps even use a little creativity, you can discover a number of ways to get in some exercise while you're living it up in Gatlinburg, Pigeon Forge and Sevierville. In fact, check out last week's post for more information on how to incorporate hiking and swimming specifically into your visit to the Great Smoky Mountains.
---
Vacation time is a time to relax, unplug and get away from the everyday hassles of work and/or housekeeping. It's an escape to a setting that offers new experiences, new sights and even new foods to try. And whether you're traveling alone or with the whole family, a vacation is ideally an opportunity to take it easy.
---
If you read our blog post from last week, you saw part one of our overview of all the roller coasters at Dollywood theme park. In that installment, we introduced you to Blazing Fury, FireChaser Express, Lightning Rod and Mystery Mine. Today, we're going to wrap up Dollywood Coaster 101 with thumbnail descriptions of five more roller coasters. Hopefully, next time you visit the park, you'll know exactly which rides are right for you. And happy coasting!
---
Dollywood has been open for almost a month now, but millions more people are still expected to file through the theme park's turnstiles in 2022. If you plan to be in that number and will be paying Dollywood a visit sometime this year, there's also a decent chance that you'll want to ride some of the park's many roller coasters.
---
Spring is a time of opening in the Great Smoky Mountains. And even though we're still a couple of weeks from the official start of that season, we're seeing many signs of opening everywhere-both in nature and in tourism. Buds and blossoms are starting to appear in trees, shrubberies and flowers, and here at Smoky Mountain Ziplines, we're now open for our 2022 season! In fact, we've been up and running since the first of this month, although we'll be operating on a limited schedule at first. So if you're ready to zip line Pigeon Forge this month, be sure to give us a call in advance to confirm exactly which dates we're open and to book your tour.
---
With less than a week to go until Valentine's Day, it's still not too late to whip up a couple's outing that both of you will remember for years to come. But this year, the team at Smoky Mountain Ziplines would like to suggest that you think outside the box when it comes to celebrating the big day. Or better yet, you can let us do the thinking. All you have to do is continue reading to get some great ideas for how to put together a memorable day (or evening) in the Great Smoky Mountains. After all, until our zip line in Tennessee is open again for the 2022 season, we do have a little extra time on our hands.
---
If you happen to live in or are vacationing in the Great Smoky Mountains region this week, you may notice that there's a lot of white stuff on the ground. Depending on your location, you may be seeing anywhere from a trace coating to multiple inches of snow. Or you may live in an area that got absolutely nothing. Wherever you may be, the fact is that places like Gatlinburg, Pigeon Forge and Sevierville are a winter wonderland this week, and there's a lot of fun to be had for locals and visitors looking to make the most out of the current conditions.
---
First, we'd like to offer an apology for a misstatement in one of our recent Facebook posts. We had mentioned that this year's Wilderness Wildlife Week-one of the Smokies' most popular annual events-was taking place exclusively online this year. That's not true. Wilderness Wildlife Week is once again being presented as an in-person event after going totally virtual for 2021. However, because of the popularity of last year's online format, there are still some virtual components of this year's edition. This week, we'll be filling you in on the details of what to expect.
---
We're wrapping up our 2021 season at Smoky Mountain Ziplines this week. Starting next week, we'll be on winter hiatus for a few months and expect to launch our 2022 season sometime in March. If you follow us on Facebook, we'll give you a heads-up regarding the exact date. If you don't follow us there, consider liking our Facebook page to get daily posts about our Pigeon Forge zipline attraction as well as information about other area attractions, shops, restaurants and events as well as Great Smoky Mountains National Park.
---
Lots of folks travel to the Smokies each winter to enjoy the holiday light displays shining throughout Gatlinburg, Pigeon Forge and Sevierville. Dollywood in Pigeon Forge is no exception. In fact, they have 5 million lights strung up all over the theme park, transforming it into a winter wonderland at night. And that's just one of many reasons to visit Dollywood during its annual Smoky Mountain Christmas festival, running now through January 2, 2022.
---
When the movie The Bucket List came out in 2007, it popularized the notion of creating a list of things that a person should do or accomplish before he/she dies-or "kick the bucket," as the expression goes. The main lesson is not to wait too long in life to do the things that are most important to you. Go out, seize the day and experience life's greatest moments now, while you can still do them and enjoy them.
---
Our Smoky Mountain summer started off surprisingly mild, but then the inevitable happened. It turned hot-and humid. Lately, we've been in a pattern of steamy days and high heat indices that have made just about every outdoor activity a challenge.
---
There are lots of ways to see the Great Smoky Mountains up close. You can drive through them, hike them, bike them (the pedal kind or the motor kind) and even rent an ATV to take you overland. But a lot of people overlook the fact that touring the Smokies on horseback is a simple but unique way of immersing oneself in an old-school mountain experience. It's you and one of nature's amazing creatures exploring some of the most beautiful parts of the country.
---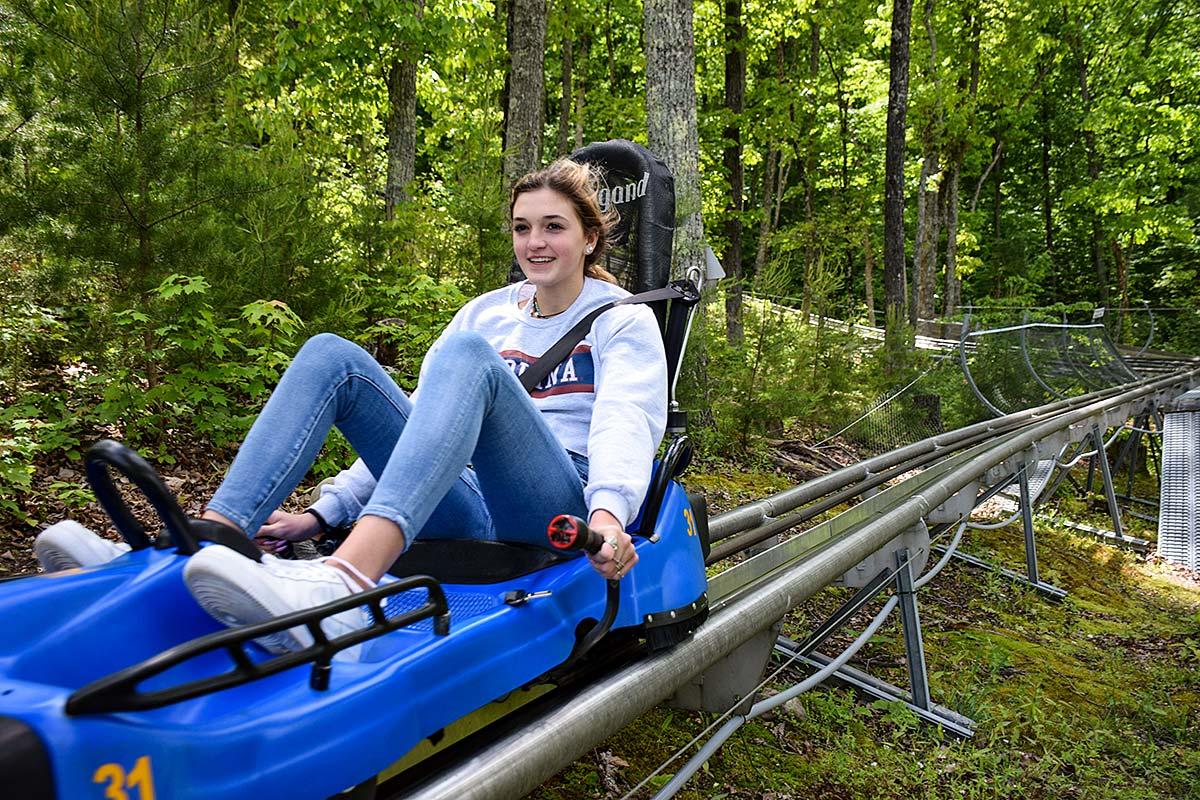 In our last post, we introduced you to four cool alpine coasters in the Great Smoky Mountains. In case you missed it, we're not talking about the giant roller coasters at theme parks like Dollywood. Mountain coasters are smaller, downhill tracks on which one or two passengers zoom from top to bottom with the assistance of gravity and apply brakes to control their speed. Some of these coasters can reach speeds up to 35 miles per hour.
---
In case you hadn't noticed, the Smokies have gradually turned into one of the South's number one destinations for coaster attractions. Except we're not actually talking about traditional roller coasters. Yes, Dollywood theme park has lots of those, but for our purposes, we're referring to what's generally regarded around here as "mountain coasters." Those are the rides where you sit in a one- or two-passenger car and ride the track downhill, letting gravity do all the hard work. All you as the driver have to do is use your brake to slow down when you feel that you've worked up too big a head of steam.
---
If you've ever visited the Smoky Mountain communities of Gatlinburg, Pigeon Forge and Sevierville, you know there's no shortage of attractions designed to entertain the tourist masses. From the smallest go-cart track to Smoky Mountain Ziplines to Dollywood theme park, there are dozens of businesses in the area where job one is showing guests a good time, from the tiniest of tots to the most recent of retirees.
---
Dollywood has been open for a couple of months already, but if you visit right now, you'll see that great things are still blooming throughout the Pigeon Forge theme park. In fact, the annual Dollywood Flower & Food Festival is currently underway, bringing more than a half-million colorful flowers to the park in the form of larger-than-life sculptures that celebrate this season of renewal. The festival runs through June 7.
---
Have you looked out a window lately? Here in Pigeon Forge, we like what we've been seeing for the past week-lots of mild, sunshiny days that make a person want to spend as much time outdoors as possible. These are the kinds of conditions that we only get to enjoy during a narrow window in the spring, so if you get a chance to do some traveling in the near future, consider heading to the mountains and making the most out of these beautiful days.
---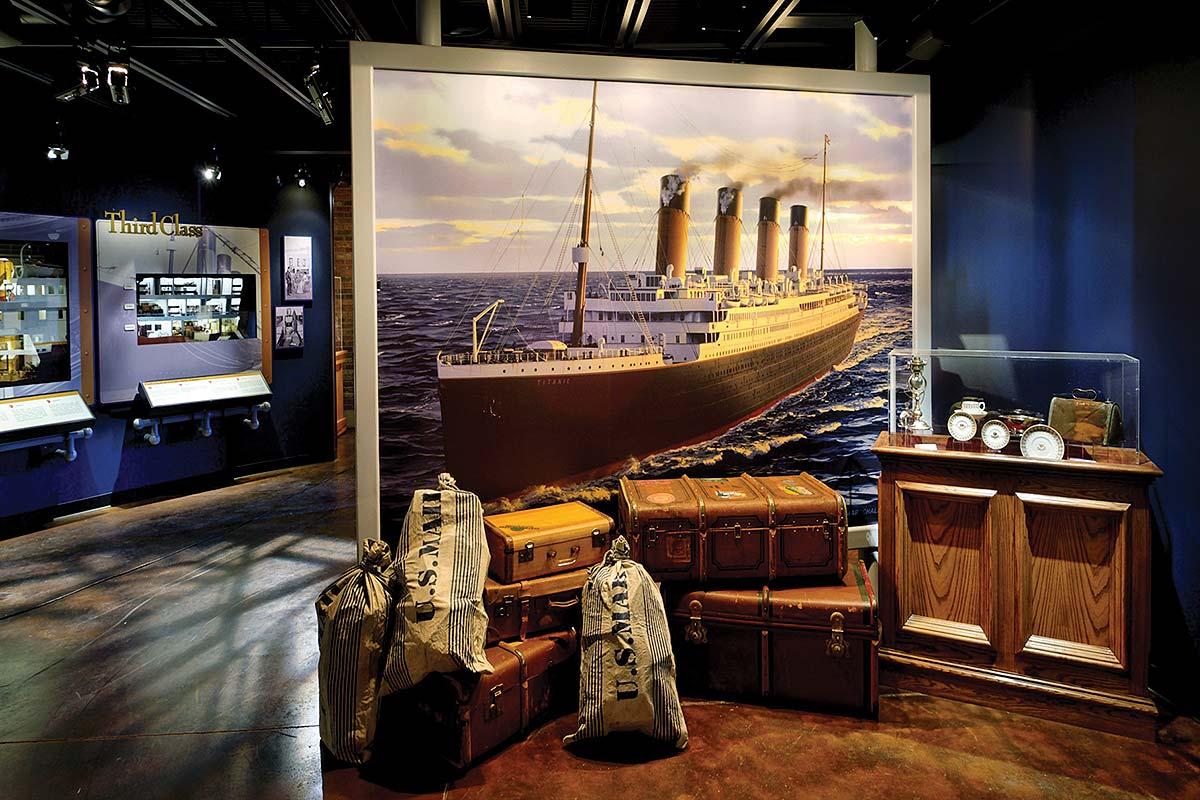 When it comes to attractions, the Smokies suffer from an embarrassment of riches, as they say. Between Gatlinburg, Pigeon Forge and Sevierville, dozens and dozens of attractions make it their business to entertain the millions of people who visit the area every year. You'll find all kinds, from mini golf courses and go-cart tracks to outdoor experiences like our Sevierville zip line tour.
---
Sometimes, it takes guts to have a good time. It's true. When you visit the Great Smoky Mountains, you'll discover we have a lot of attractions that are geared toward excitement but also require a certain level of courage to take that first step. This week, we're going to show you exactly what we're talking about by sharing ideas for daring ways to have fun in the Smokies.
---
We're just a few days away from the official start of spring! The days are getting warmer, flowers and trees are starting to show their colors, and soon the local fauna will be adding little ones to their broods. Here in the Smokies, we have our own ways of welcoming the change of seasons and the emergence from our long winter hibernation. Read on to get a few ideas about things you can do on your next trip to the Great Smoky Mountains this spring.
---
Here in the Smokies, it's officially the off season. No more fall colors, no more major holidays. We're in the heart of winter, and the kids are back in school, so there really aren't many good reasons for heading to the mountains right now.
---
Most of us are probably looking ahead in 2021 with a sense of hope for brighter days to come. Hopefully, as the new vaccines get rolled out, it will become safer for folks to travel in larger numbers, and we can get back to enjoying the Great Smoky Mountains the way we did prior to the pandemic.
---
As we say goodbye and good riddance to 2020, it's natural for us to turn our eyes toward 2021 with a sense of optimism. Coronavirus vaccines are starting to roll out worldwide, which means we have some hope that life might start returning to normal some time in the next 12 months. And that means we can begin looking ahead to a time when traveling and vacationing more closely resembles what we remember from pre-pandemic days.
---
We know that some of you out there tend to be more like the Grinch than Buddy the elf. And that's okay; getting into the festive spirit of the holiday season comes easier to some than it does others. But even if you're still feeling a little ornery about Christmas as the big day approaches, it's not too late to turn that frown upside-down and find a way to celebrate all the great things about this most wonderful time of the year.
---
The Great Smoky Mountains can be found along the Tennessee-North Carolina border. There are lush forests with an astounding abundance of wildflowers that bloom all year-round!
---
We've already had our first snow of the year in the Smokies, and it was an early one. You know who's not complaining about it? The folks at Ober Gatlinburg Ski Resort. For them, this just means they're getting an early start preparing for a season of winter fun on top of Mt. Harrison. They have several inches of natural snow, and they are currently in the process of manufacturing more snow to add to their base, all with the hopes of opening the slopes in the very near future.
---
As the kids would say, the Great Smoky Mountains are lit!
---
With Halloween coming up this weekend, we thought this would be a fitting time to explore some of the spookiest spots in the Great Smoky Mountains. If you happen to be traveling in the area this week, consider carving out some time in your schedule to see if these locations live up to their legends. Or if you're not that daring, just read on and learn a little bit more about a number of local sites that supposedly have some creepy wrinkles in their history.
---
Miniature golf: It's practically a requirement when you're visiting the Great Smoky Mountains. Whether you're headed into the Smokies for the day, the weekend or a whole week, lining up at your favorite local mini-golf course and facing off against family/friends has been a vacation staple for decades.
---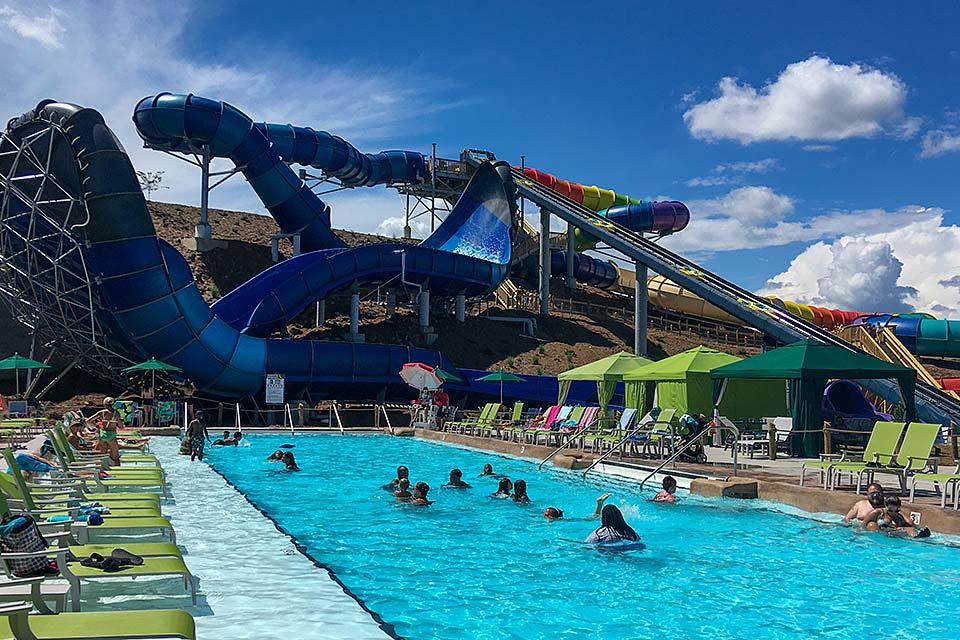 Smoky Mountain visitors seeking relief from the heat of summer have a brand-new place to play this year. Soaky Mountain waterpark has only been open a few weeks, but it has quickly become a popular place for fans of water slides, wave pools and much more. The park is located on Gists Creek Road, just off Tenn. Hwy. 66 in Sevierville. It's just a short hop from Wilderness at the Smokies and that resort's indoor waterpark.
---
To visit Smoky Mountain Ziplines is to experience one of the most remarkable locations in the foothills of the Great Smoky Mountains. Our canopy tour takes guests up (and back down) steep slopes, through mature hardwood forests and over gaping ravines. There are several locations on the tour that offer zipliners wide, panoramic views of the some of the largest peaks in the Smokies. When you spend two hours or more on our zip lines in Pigeon Forge, TN, you would swear that you're deeply immersed in Great Smoky Mountains National Park itself. There's a feeling of peace, solitude and isolation that allows our guests to tap into their natural surroundings and to truly unwind and escape.
---
It's taking place a few months later than usual, but Dollywood in Pigeon Forge has announced that it is finally reopening for the 2020 season. Next week, in fact. But as you might suspect, it's not going to be business as usual at one of the Southeast's premier theme parks and attractions. Because the coronavirus and COVID-19 still pose a public-health concern, Dollywood managers have implemented a number of changes and protocols that will affect the way they operate and the way you experience the theme park – at least until the health crisis is gone for good.
---
This marks week number two of businesses in the Great Smoky Mountains reopening to the public since the governor lifted the Safer At Home restrictions throughout the state of Tennessee. And we've definitely seen more and more people returning to Sevierville, Pigeon Forge and Gatlinburg as all kinds of businesses are opening their doors again, including restaurants, shops, hotels and motels, and even some attractions.
---
It's a big question on a lot of people's minds right now: "Will I be able to take a summer vacation this year?"
---
Several weeks ago, we went back in the ol' Smoky Mountains time machine and took a look at some of the music theaters, shows and performers that were, once upon a time, a part of the local entertainment landscape in Pigeon Forge and Sevierville. Among the venues we reminisced about were Music Mansion Theatre, Louise Mandrell Theatre, Hillbilly Hoedown, Lee Greenwood Theater and Memories Theatre to mention just a few.
---
Most of us have been spending a lot of time cooped up inside our homes these past few weeks. Many folks live alone, some live with just a spouse or significant other, and many have one or more children under the same roof. Regardless of your situation, chances are at least one person has started to get a little stir crazy – that restless feeling you get when you've been stuck inside for an extended period of time. If kiddos are involved, there's no doubt that you parents have heard them whine on more than one occasion, "I'm booorrrred!"
---
Every now and then, it's nice to just get away and take a scenic drive. Even if you don't plan to stop the car and get out and explore, there are lots of places you can visit in the Great Smoky Mountains that are worth the trip based only on what you can see from behind the steering wheel or through the car window. This week, we will offer some suggestions for routes you can take and sights you can see, all of which go to show that a trip to the mountains doesn't always have to be a jam-packed vacation. Sometimes, all you have to do is just show up.
---
Yes, when you travel to places like Pigeon Forge, Gatlinburg and Sevierville, you're likely to run into a fair amount of traffic. But when you visit our communities in spring, you may notice something unique about many of those vehicles: They're really cool looking. That's because we're getting into the heart of car-show season in the Great Smoky Mountains, a time when custom-auto enthusiasts from all over the country converge on our area to show off their four-wheeled babies. This week, we'll give you an idea of what to expect from these shows, and we'll mention a few of the specific events currently scheduled to roll into town.
---
When Elvis Presley died in 1977, his passing gave birth to a unique entertainment phenomenon – the Elvis impersonator, the man decked out in a leather jacket or a white-fringed jumpsuit who would belt out The King's greatest hits for his heartbroken fans. More than 40 years later, you can still find Elvis impersonators, although these days, they're more likely to bill themselves as "tribute acts."
---
A lot of folks are prone to put on a few extra pounds during the winter months, which means springtime is often spent trying to shed unwanted weight in time for bathing suit season. But you don't necessarily have to wait until you hit your goal weight to commit to your next vacation this year. Read on, and we'll pass along a few ideas for how to go ahead and take that next trip to the Great Smoky Mountains, have a great time, and still get your daily dose of exercise and even decent nutrition. It's possible that the next time you come to the Smokies to visit Smoky Mountain Ziplines, you might just wind up in better shape than when you left.
---
The weather here in the Smokies has truly been a broken record for the past few weeks. Rain, rain and more rain. And just when you think it's over, there's some more rain. And did we mention that it's been raining?
---
The holidays are behind us, but the warmer days of spring and summer are still at least a couple of months ahead of us. Welcome to what is traditionally referred to as the off-season in the Great Smoky Mountains. Once upon a time, most businesses in Gatlinburg, Pigeon Forge and Sevierville would close for the winter and emerge from hibernation in the spring as folks began to return to the mountains.
---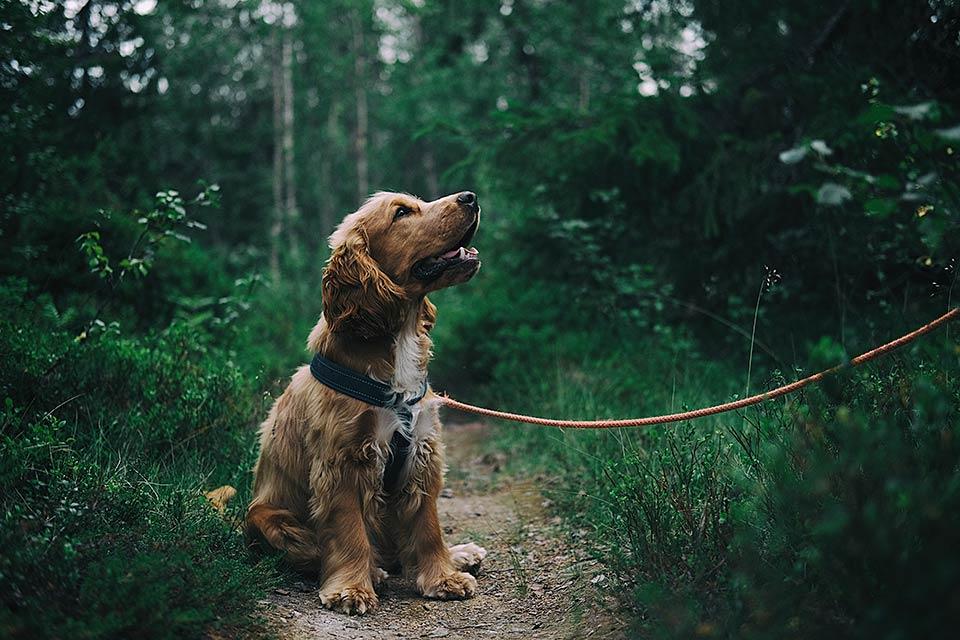 For a lot of folks, Fido and Fluffy aren't just pets; they're members of the family. So when the time comes to plan a vacation, leaving those furry friends back home in a kennel isn't always an option. That's why you see more and more pet owners bringing their four-legged loved ones with them. So this week, Smoky Mountain Ziplines would like to share a few ideas for places to go and things to do in the Great Smoky Mountains that will let everyone in the family take part in vacation time.
---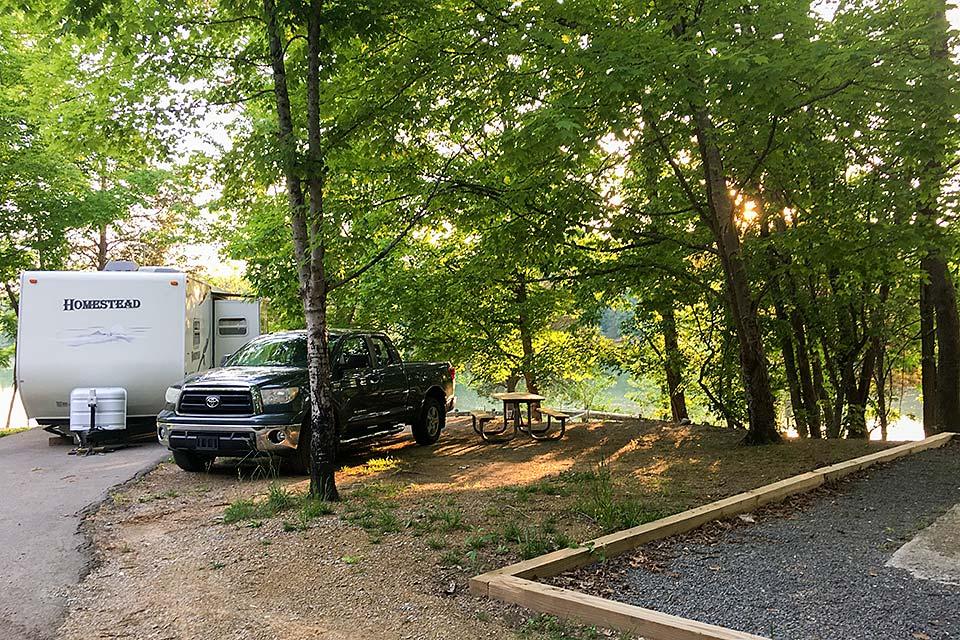 With an entire mountain range running along its spine, Great Smoky Mountains National Park is undoubtedly the geographic centerpiece of the East Tennessee and Western North Carolina region. It's the most visited national park in America, receiving close to 10 million guests each year. With a wealth of hiking, camping, fishing and picnicking opportunities (and much more), GSMNP is the very reason that a tourism industry exists here in the first place. It's been that way for decades, and it will likely continue that way for decades to come.
---
There are lots of ways to experience the Great Smoky Mountains. You can hike them, drive through them, see them on horseback or while riding an ATV. You can even see the Smokies from a helicopter flying high overhead or from a raft while on a whitewater-rafting excursion. But there's only one place you can see the scenery from a train, and that's at the Great Smoky Mountains Railroad in Bryson City, North Carolina.
---