Blog for Zip line Attraction in the Smoky Mountains
Located in Pigeon Forge, TN and near Gatlinburg and Sevierville.
5 Awesome Things To Do In The Smokies This Week
By Ross Bodhi Ogle
Posted on May 28, 2019
Maybe you're not a big planner. Maybe you were thinking about traveling to the Great Smoky Mountains area this week, but you didn't already buy attractions and theater tickets online. Or maybe you've given very little thought to what you want to do once you get to the Smokies other than check into your motel or overnight rental and go wherever the wind takes you.
If that describes you (and even if your travel plans are later in the spring/summer season), we're going to throw a few ideas your way today that you can easily grab onto and put into action, whenever you happen to be arriving in the Smokies. These are all fun for the whole family, and most of them allow you to enjoy the fresh air and the beauty of being in the great outdoors.
Pirate's Voyage Dinner & Show
This latest entertainment offering from Dolly Parton's company (also responsible for Dolly Parton's Stampede) is now open for business in Pigeon Forge. Located on the Parkway, adjacent to The Island, Pirate's Voyage is a $28 million pirate-themed show that features plenty of swashbuckling action and a multicourse feast.
The building's elaborate exterior gives guests a small glimpse of the excitement that awaits during the show, including pirate costuming, acrobatics, staged combat and lots of special effects. Visitors walk underneath a waterfall on their way to pick up their tickets, and once inside the main theater space, the centerpiece is a 300,000-gallon lagoon where two pirate ships face off in competition each show.
The show is similar to Dolly Parton's Stampede in that audience members are assigned to either the Crimson or Sapphire pirate team, and throughout the show, Captain Blackbeard and Calico Jack lead cast members dressed as pirates, mermaids and more in a captivating presentation that ultimately decides which team finds the lost treasure.
By the way, dinner consists of creamy vegetable soup, pan-fried chicken, bone-in pork chop, a buccaneer biscuit, mac and cheese, sweet potato soufflé, a peach turnover and unlimited non-alcoholic beverages.
Smoky Mountain Ziplines
Our outpost, located just two miles from the Parkway is the best way zip line in Pigeon Forge, TN. We have seven monster ziplines in all, making up a canopy tour that's one of the longest in the entire Smokies region. Along the way, you'll experience high-speed zipline excitement, lush wooded surroundings, awesome views of the mountains and an unforgettable overall vacation experience, whether you're visiting us as a couple or a family group.
We have an entertaining and safety-minded crew that will lead you all the way, from getting suited up in safety gear to transitioning from zipline to zipline to debarking at the end of the tour at our outpost, which is equipped for all your group-function needs. Contact us today to book your next tour!
Dollywood's Splash Country
This 35-acre water park, located in Pigeon Forge near Dollywood theme park, has been open for barely two weeks this season, and considering that our daily temperatures are already in the 80s and low 90s, this could be a good option to consider when it comes to staying cool in the Smokies.
New features this year include more picnic tables and shaded areas as well as a 6,000-square-foot shaded area near the wave pool deck, which will also feature live bands multiple times weekly.
Also new this year is Picnic In The Park, a feature that allows guests to place a meal order before they visit the park, so that the food is ready for them to pick up at a specific time. That will save folks a lot of time spent waiting in lines when they could be taking advantage of all the slides and water attractions the park has to offer. Speaking of which, Splash Country is home to dozens of individual and group water slides as well as a wave pool, lazy river, kids' play area and other water-themed attractions that are designed to keep guests cool, wet and happy.
Skybridge
Headed to Gatlinburg? Achieve new heights in vacationing by taking the SkyLift chairlift from downtown to the top of Crockett Mountain. From there, it's a short walk to the newly opened Skybridge attraction, being billed as the longest suspension pedestrian bridge in North America. SkyBridge stretches 680 feet across a deep mountain valley and stands more than 140 feet above the ground at its midpoint. The walking path is five feet wide (there are guardrails and handrails on both sides), and those who embark on a journey across it will be rewarded with amazing views in all directions – including straight down. That's because one section of the walking surface, located around the midpoint of the bridge, is made completely of glass, so brave souls can stand on it and look straight down into the valley below.
Great Smoky Mountains National Park
This one stop alone could occupy entire days of your vacation. You could hike on some 800 miles' worth of trails, fish mountain streams, drive (or hike) to scenic overlook towers, camp in the woods, visit historic homes and structures or just pack a picnic lunch and relax in the peaceful surroundings of one of the most beautiful locations in the country.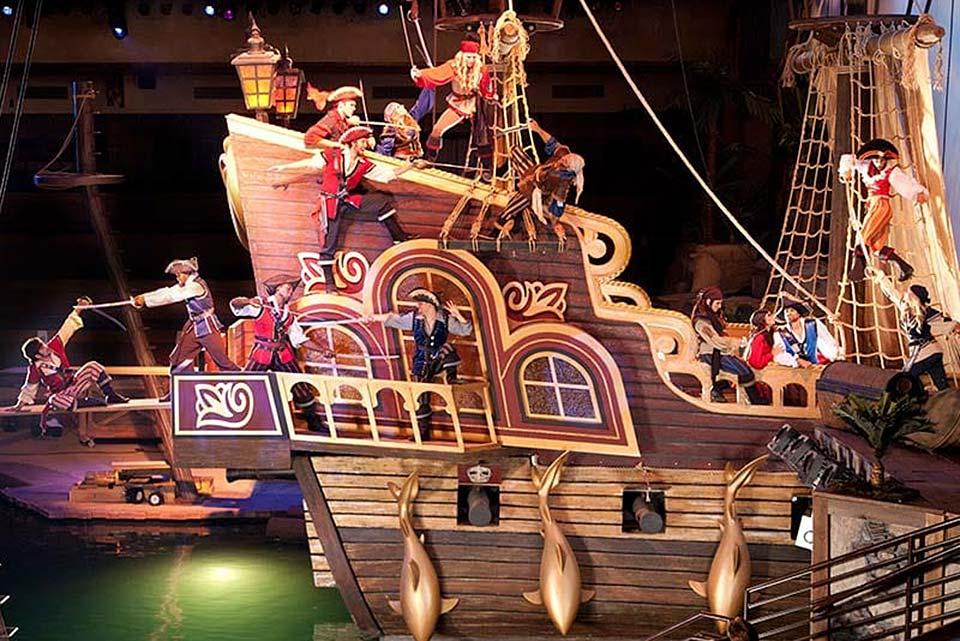 This content posted by Smoky Mountain Ziplines. Visit our home page, smokymountainziplines.com for more information on zipline adventures in the Smoky Mountains.