Blog for Zip line Attraction in the Smoky Mountains
Located in Pigeon Forge, TN and near Gatlinburg and Sevierville.
5 Reasons To Zipline In The Smokies – Soon!
By Ross Bodhi Ogle
Posted on June 16, 2020
Since we resumed operations a few weeks ago, we've been thrilled to see more and more people booking zipline tours with us and having the time of their lives here in the Great Smoky Mountains. What are your plans for 2020? Summer is just getting started, so if you have an open weekend coming up in the next month or so, or if you have a full week of vacation time burning a hole in your proverbial pocket, you should consider planning a trip to our outpost in Pigeon Forge and getting your zipline game on.
This week, we're going to lay out five very compelling reasons for escaping the stresses of everyday life and heading to the mountains for some awesome zipline action. And the sooner, the better.
1. Nice weather!
We certainly haven't heard anyone complaining about the weather lately. Lows in the 50s and 60s. Highs in the 70s and 80s. Yes, we figure the typical summer patterns of heat and humidity will eventually settle into the South, but for now, we're enjoying some unseasonably mild conditions in the mountains. They're ideal for any type of outdoor activity, and they're especially favorable for a morning or afternoon spent sailing among the treetops in the foothills of the Smokies.
2. Outdoor separation
Unfortunately, our nation's current public-health challenge is still out there, so outdoor activities are an effective way to minimize exposure and avoid close contact with other visitors. Think about it... Whizzing along an 800-foot zipline cable by yourself is about as isolated as a person can get, right?
3. Great value
Our seven zipline runs total 4,200 feet in length. That's nearly a mile of zipline fun spread out over two hours. And then when you factor in our Pigeon Forge zip line prices, not to mention the number of discounts we offer, it's easy to see why we're one of the best outdoor attraction values in the Smokies.
4. Thrills aplenty
Sailing through the air on a zipline is fun. Lots of fun. It's just you, moving fast, high above the ground, with nothing but treetops and birds to keep you company along the way. The great thing about ziplining is that it doesn't require any previous experience or training. Just a few instructions from your guide, and off you go. Compare that to activities like skydiving and hang gliding, which aren't nearly as accessible. And our safety record is impeccable. It's our number one priority.
5. A mountain experience
Our attraction is located two miles off the Parkway in Pigeon Forge, but once you're here, you'd swear you were out in the middle of nowhere. Our surroundings are quiet, peaceful and rugged, full of rolling hills and mature hardwood timbers. You'll start your tour with a fun uphill ride in the back of our military transport vehicle, and then you'll make your way down the mountain ensconced by lush forests and amazing views of some of the highest peaks in the Great Smoky Mountains.
We could come up with even more great reasons to visit Smoky Mountain Ziplines in the very near future, but we think you get the point. Just remember that for the time being, we're not taking walk-up parties. So if you do decide you're ready to do some ziplining, give us a call or book a tour online first. We're still taking safety precautions to minimize risk of exposure to coronavirus, and we're committed to making your zipline experience one that will be the highlight of your trip to the Smokies.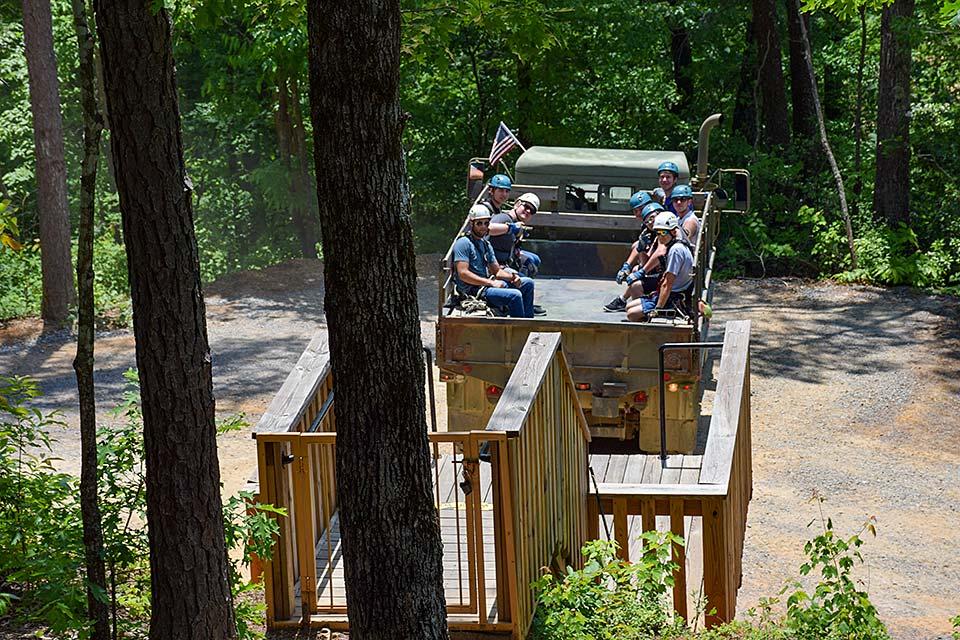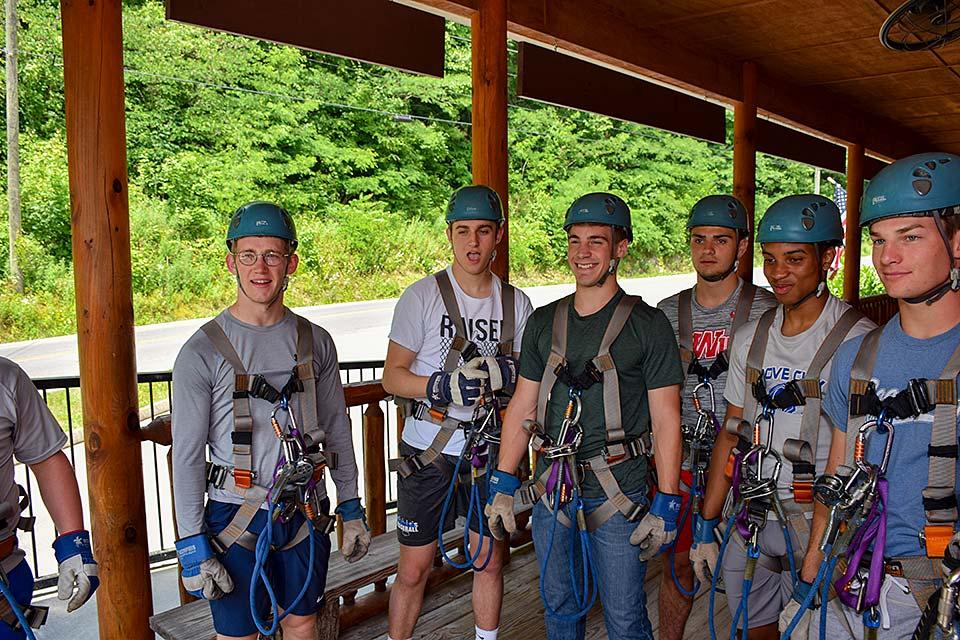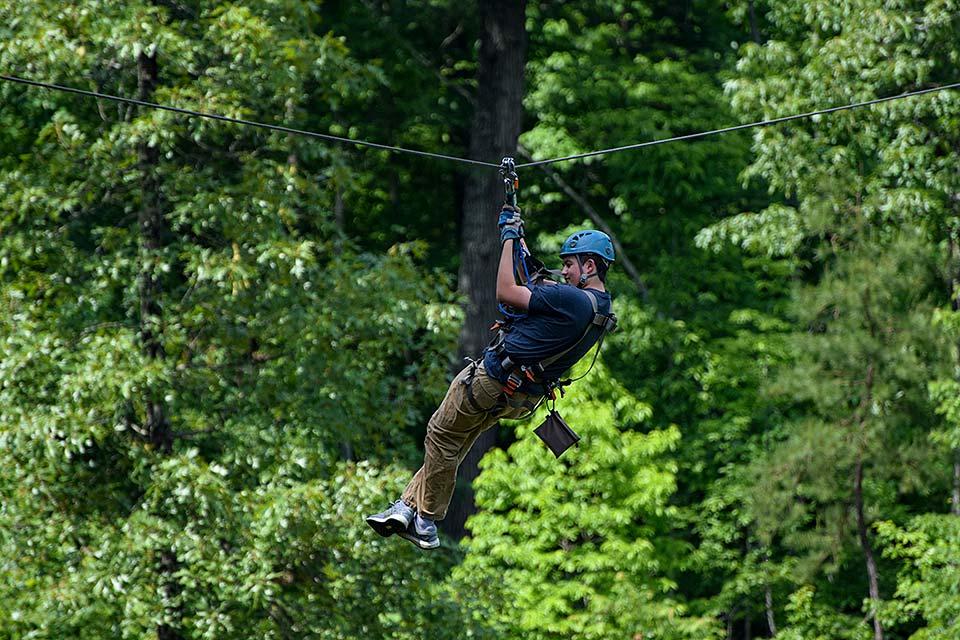 This content posted by Smoky Mountain Ziplines. Visit our home page, smokymountainziplines.com for more information on zipline adventures in the Smoky Mountains.