Blog for Zip line Attraction in the Smoky Mountains
Located in Pigeon Forge, TN and near Gatlinburg and Sevierville.
Take Advantage Of Your Last Chance To Zipline This Season!
By Ross Bodhi Ogle
Posted on December 27, 2016
Boy does time fly. It seems like just a few weeks ago that we were opening back up for spring and introducing our new course to the public here at Smoky Mountain Ziplines. But it's already been close to nine months since then, and here we are, getting ready to go on another winter hiatus.
In case you didn't get a chance to visit our Pigeon Forge zip line attraction this year, you missed out on a lot of fun. Our new course features longer ziplines, keeping our guests flying for more time than our previous course configuration did. Combined, our lines offer visitors one of the longest total zipline experiences in the Smokies.
We also offered new features like a unique rappelling feature between two of our ziplines as well as a new braking system that takes slowing down out of the hands of our guests and allows basic physic and our guides to do all the work. And as we always have, folks who visit our mountain outpost enjoyed an all-terrain truck ride to the top of the mountain, photo opps, beautiful mountain views, a fully-equipped base camp with event facilities and the expertise of the best (and most entertaining) tour guides in the Smokies.
But believe it or not, you've still got a few more days left to sneak in a visit to Smoky Mountain Ziplines. Weather permitting, we'll be open every day through this Sunday, January 1. And as luck would have it, we're looking at some very reasonable temperatures for the rest of the week. There are some periods of rain in the forecast, but there will still be plenty of chances you can salvage to get in one last exciting zipline outing in 2016.
If you're thinking about heading out some time this week, it's probably a good idea to call ahead to make a reservation for the day you're thinking about, which will also give you a chance to double-check and make sure we plan on being open that day, depending on the severity of the rain.
Even if you aren't able to make it out this week, it won't be long before we're back open for our 2017 season, probably some time in March. And as we all well know, time does fly, so those 12 weeks will pass before you know it.
In the meantime, here are a few suggestions for things you can do in the Smokies over the next three months:
• Celebrate Winterfest – Winterfest officially runs well into February in the cities of Gatlinburg, Pigeon Forge and Sevierville. That means all the cities' light displays will still be shining through then, and in Gatlinburg, you can see all their lights on one of the city's Winter Magic Trolley Rides of Light through the end of January. Those tours depart nightly at 6:30, 7:30 and 8:30 p.m. and cost $5 per person.
• Ober Gatlinburg – If we're going to have cold weather and snow, you might as well make the most of it, and you can do that at Ober Gatlinburg Ski Resort on top of Mt. Harrison in Gatlinburg. The resort offers skiing and snowboarding on as many as nine slopes, and when nature isn't cooperating with snow, they can crank out manufactured snow to pack the base. Also look for a 10-lane snow tubing park, indoor ice skating, an animal habitat, a mountain coaster ride, a chair lift, shops and a full-service restaurant. The trip to the top of the mountain via the Ober Gatlinburg Aerial Tramway is a fun adventure in and of itself.
• Shopping – What a great time to hit the outlet malls! The Christmas crowds are gone, and you're bound to pick up some great deals as many merchants mark their prices down for post-holiday sales.
• Shows – Many of the music theaters in the Smokies remain open through the traditional off season, including The Comedy Barn and Dolly Parton's Dixie Stampede. Some theaters run on a limited schedule during the winter months, but you still won't have trouble finding some form of live entertainment that will suit the whole family.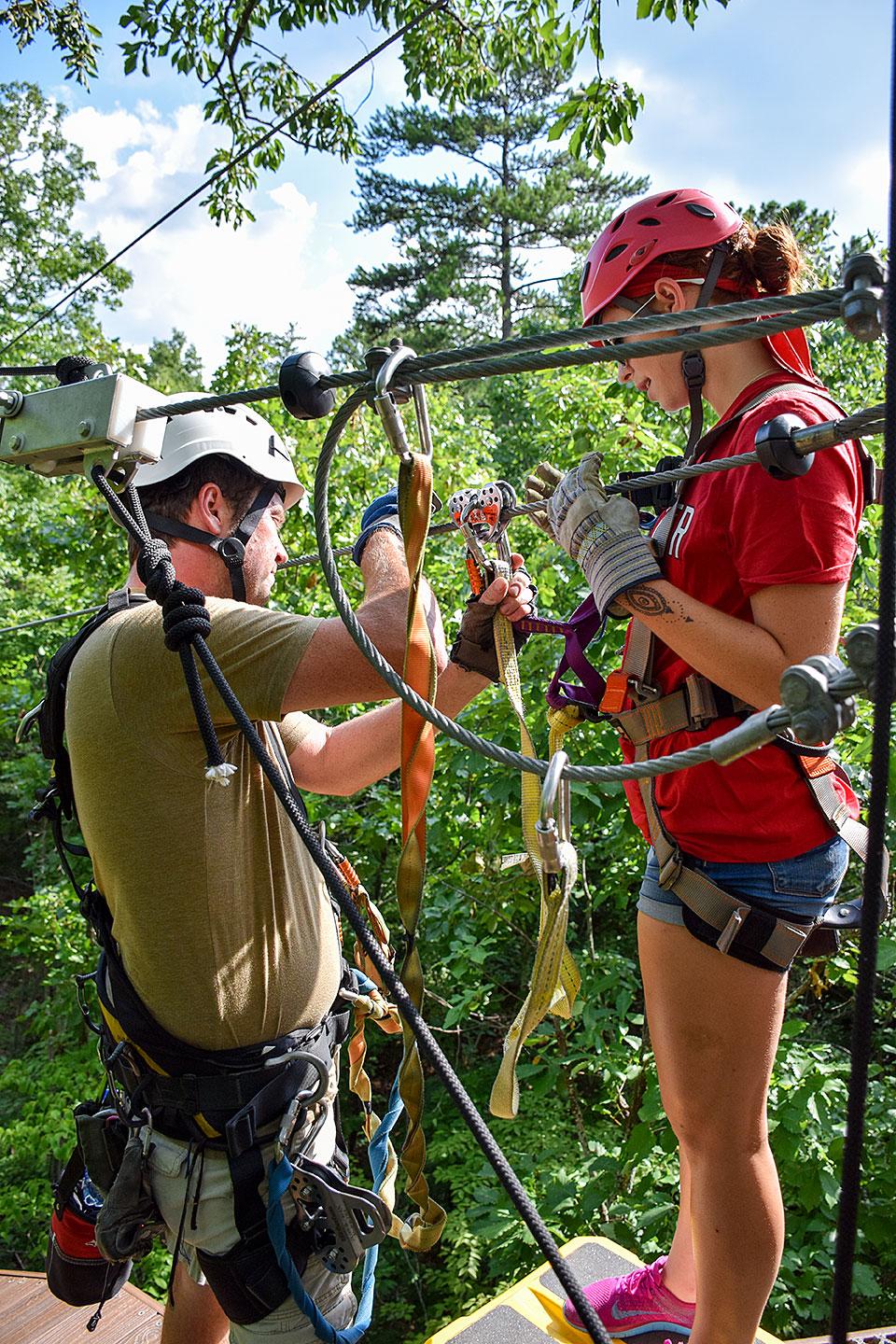 This content posted by Smoky Mountain Ziplines. Visit our home page, smokymountainziplines.com for more information on zipline adventures in the Smoky Mountains.