Blog for Zip line Attraction in the Smoky Mountains
Located in Pigeon Forge, TN and near Gatlinburg and Sevierville.
Pigeon Forge Attractions From Yesteryear
By Ross Bodhi Ogle
Posted on June 11, 2019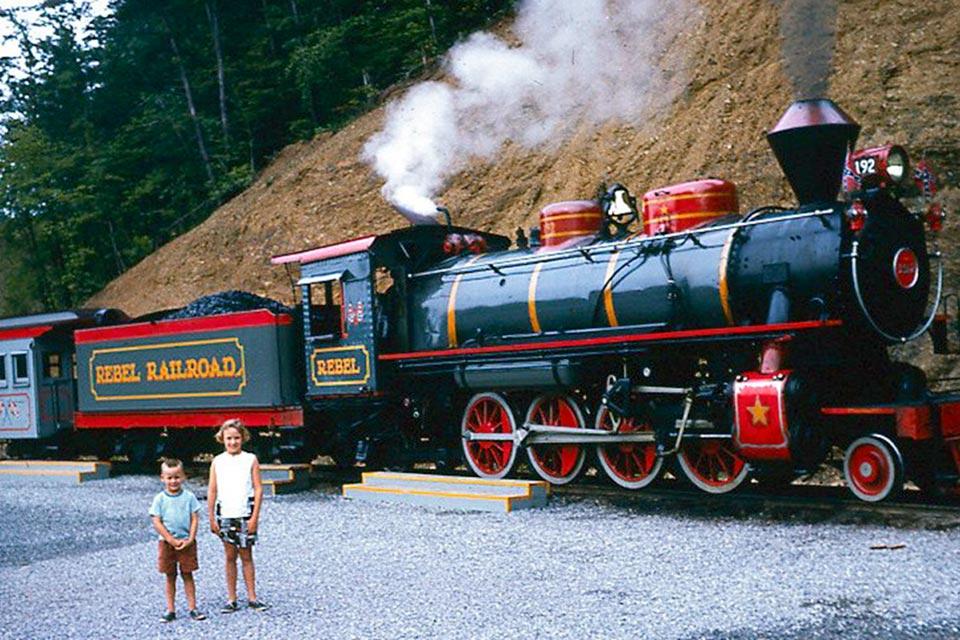 There are so many attractions in the Smokies these days, it's amazing that enough people visit the area to keep all those places in business. But fortunately, with millions of people passing through Sevierville, Pigeon Forge and Gatlinburg every year, it's easy to see why new attractions still come to town. It's a classic case of supply meeting the demand.
And this isn't a new phenomenon. Smoky Mountain tourism has been going strong for decades, back to the 1940s, in fact. And in the years that have ticked by since then, a lot of unique attractions have come and gone from the area, many of which still live on in the hearts of visitors who once passed through their turnstiles.
So this week, we're going to take you on a nostalgic journey back in time, to fondly recollect some of the more notable Pigeon Forge attractions that are no longer with us.
Rebel Railroad/Goldrush Junction/Silver Dollar City
We've lumped all these together, because they were all precursors to Dollywood. The first attraction, which opened on the current site of Dollywood in the early 1960s, was Rebel Railroad. It largely featured a coal-fired steam train named Klondike Katie as well as a general store, a blacksmith shop and a saloon. In 1970, Rebel Railroad was purchased by new owners and renamed Goldrush Junction. Building on the existing Rebel Railroad attractions, Goldrush Junction expanded to include a wood shop, sawmill, outdoor theater, a campground and several kiddie rides. The attraction continued to attract more and more visitors, and in 1977, the park changed ownership again. Branson-based Herschend Enterprises took over operations and changed the name of the park to Silver Dollar City, just like the one they were already running in Missouri. They put their mark on the Pigeon Forge park by adding Craftsman's Valley as well as more rides, shops and a gristmill. In 1986, the Herschend brothers partnered with Dolly Parton to give the park yet another boost, and the venture became known as the Dollywood we know and love today. Of course, Dollywood in its own right has grown tremendously in the 30-plus years since it opened. And yes, Klondike Katie and that five-mile train ride that dates back to Rebel Railroad are still part of the park today.
Porpoise Island
So when you want to visit a Hawaiian-themed attraction, you naturally think of the Smokies, right? But that was exactly the case with Porpoise Island, which was in business for several years in the 1970s in Pigeon Forge, where The Island is located today. The hub of the attraction was a show featuring a porpoise and trained seals, but there were also jumping dolphins, trained parrots, hula dancers and a deer nursery (for some reason).
Ogle's Water Park
Anyone who visited Pigeon Forge in the 1970s through the 1990s probably remembers Ogle's Water Park, which sat near the intersection of the Parkway and Wears Valley Road, approximately where the Walden's Landing development is today. Back then, it was THE place to go for outdoor water fun. Dollywood's Splash Country made it hard for the park to stay competitive, and it closed in 2002. But during the years it was open, it pleased summer visitors with features like Water Boggan, the area's first wave pool and a slew of individual water slides.
Magic World
Think of Magic World as the Kmart version of Dollywood. It was designed for kids, and it occupied only a fraction of the space as Dollywood, but it remained popular for years and years thanks to its selection of kiddie rides, animatronics, a magic show and even a small-scale movie ride attraction. Highlights of this Parkway business included the Dragon Coaster and Magic Carpet Ride, which featured some very dated special effects and animatronics. Imagine Pirates of the Caribbean on a shoestring budget. Magic World closed in the mid-90s to make way for Professor Hacker's Lost Treasure Golf.
But enough about the past. You want to know one great attraction that's still around? Smoky Mountain Ziplines! We've been going strong for a long time, and we attribute that to the unique fun, beauty and thrill of our zipline in Tennessee. Here's hoping we never wind up in a nostalgic blog post about the past…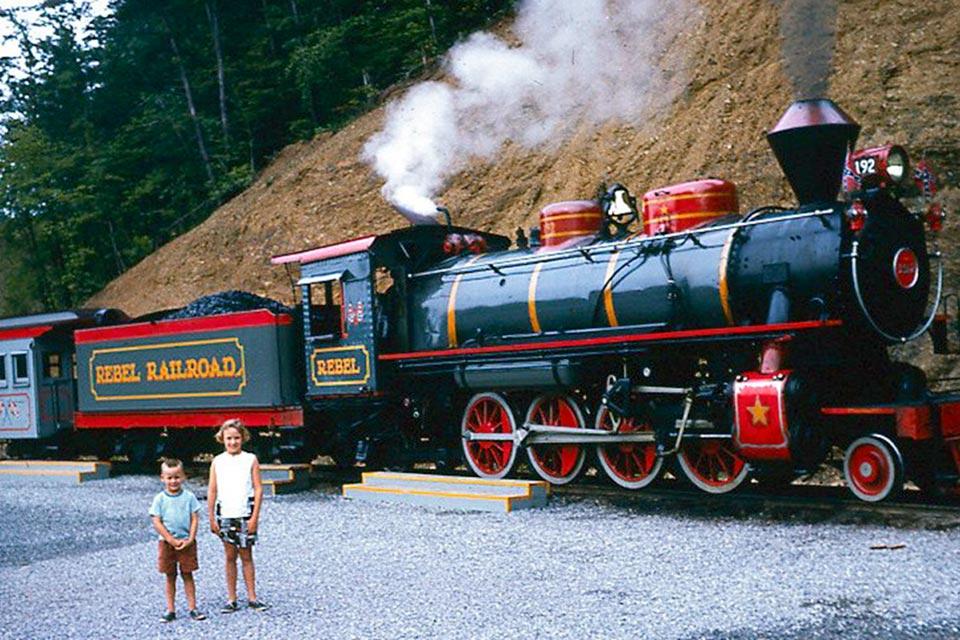 This content posted by Smoky Mountain Ziplines. Visit our home page, smokymountainziplines.com for more information on zipline adventures in the Smoky Mountains.