Blog for Zip line Attraction in the Smoky Mountains
Located in Pigeon Forge, TN and near Gatlinburg and Sevierville.
5 Holiday Shows To Catch During Winterfest
By Ross Bodhi Ogle
Posted on November 21, 2017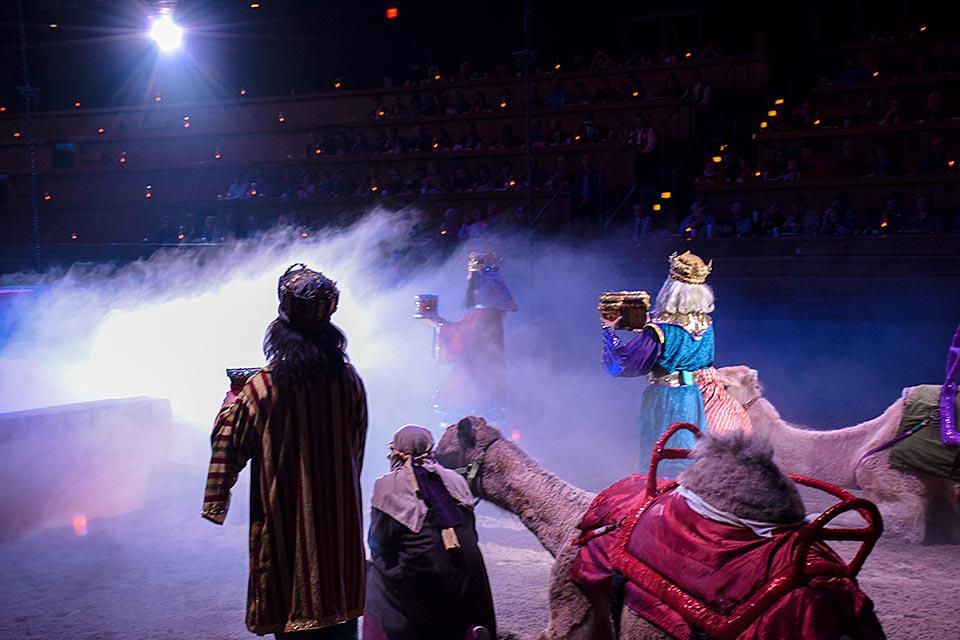 Folks who visit the Great Smoky Mountains from November through February are always in for an extra treat, as the communities of Pigeon Forge, Gatlinburg and Sevierville host Winterfest, a four-month-long celebration of the holidays and the winter season. Each year, the area is decked out in millions of holiday lights, while each city offers visitors a wide array of special events that are related to Christmas and beyond.
While all the Christmas decorations and the colorful glow of lights from town to town can't be overlooked by even the most disengaged visitor, there are other season-specific things going on in the Smokies that may not necessarily be obvious at first glance. For example, did you know that many of our area music theaters have special holiday-themed shows that run through November and December? For those in search of live entertainment, these productions can be a festive way to get into the spirit of the season.
This week, we thought we'd share a few options for shows you might want to consider. In such cases, the host venues typically present shows that are true to the nature of their regular-season productions while adding lots of holiday-specific touches.
Christmas at Dolly Parton's Dixie Stampede
Everyone's favorite horseback-themed arena show in the Smokies gets dressed up for the holidays and puts a Christmas twist on its usual blend of equestrian competitions, music and comedy. For the holidays, elves from the North Pole and the South Pole compete in a friendly rivalry, while the show's live nativity taps into the true meaning of Christmas. And as always, guests get to chow down on a massive four-course feast that includes a whole rotisserie chicken, hickory-smoked barbecue pork loin and the Stampede's signature creamy vegetable soup.
Country Tonite Christmas Show
Country music is usually the name of the game at this Pigeon Forge venue, but during the holidays, the magic of Christmas abounds through live renditions of beloved songs that are combined with beautiful choreography, seasonally decorated sets and colorful costumes. Also look for appearances by Frosty the Snowman, Santa Claus and the ballerina from the Dance of the Sugar Plum Fairy, while toys come to life during songs like "Where Are You, Christmas?"
Biblical Times Christmas Feast
What better place to celebrate the Christmas story than at a theater devoted to sharing stories from the Bible? For the holidays, this Pigeon Forge production tells the real story of Christmas using a live cast and period-accurate costumes and sets. During the first half of the show, however, the cast visits old England, singing a mix of classic Christmas carols and newer holiday music. That's when the theater also serves its prime rib holiday dinner to guests. Then the second half of the show tells the Biblical story of the birth of Jesus as witnessed through the eyes of Simeon.
Sweet Fanny Adams Theatre
This downtown Gatlinburg landmark is home to the longest continuously running show in the Great Smoky Mountains, having marked more than 40 years of entertaining area visitors. The intimate venue hosts two different shows each season, but for the holidays, you might want to make reservations for their seasonal production, Bah Humbug! You're in for guaranteed laughs as you watch this vaudeville-style holiday variety show that comes gift-wrapped with songs, dances and comedy routines aplenty. You'll hear your favorite Christmas carols and a hilarious version of the classic Dickens tale A Christmas Carol.
Christmas at the Smoky Mountain Opry
This Pigeon Forge theater typically presents a wide array of musical styles in its regular-season production, but for the holidays, it's all Christmas thanks to a multimillion-dollar show that features flying sugar plum fairies, soaring angels, dancing elves, enchanted reindeer, jolly old Saint Nick and a celebration of the birth of Christ. All told, the theater's cast of singers, dancers, musicians, comedians and live animals incorporate gorgeous costumes, incredible special effects and lavish sets in creating a first-class Christmas experience.
Meanwhile, at Smoky Mountain Ziplines, we'll be entertaining in a different way thanks to our awesome canopy tour. Anyone interested in ziplining Gatlinburg or Pigeon Forge over the holiday season can join us on weekends only through the end of the year.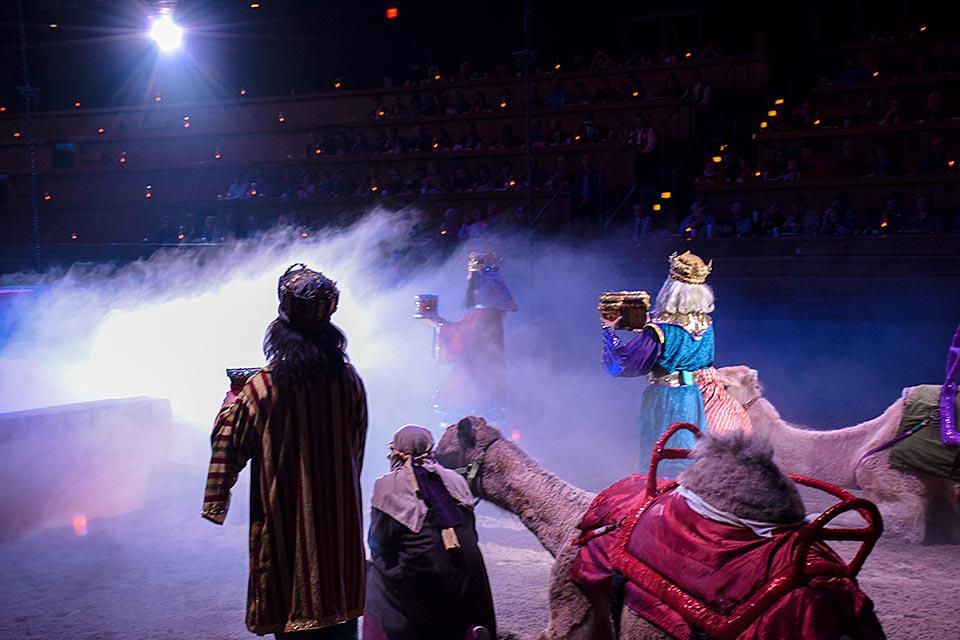 This content posted by Smoky Mountain Ziplines. Visit our home page, smokymountainziplines.com for more information on zipline adventures in the Smoky Mountains.