Blog for Zip line Attraction in the Smoky Mountains
Located in Pigeon Forge, TN and near Gatlinburg and Sevierville.
Arrrr… Pirates Be Invading The Smokies In 2019!
By Ross Bodhi Ogle
Posted on October 9, 2018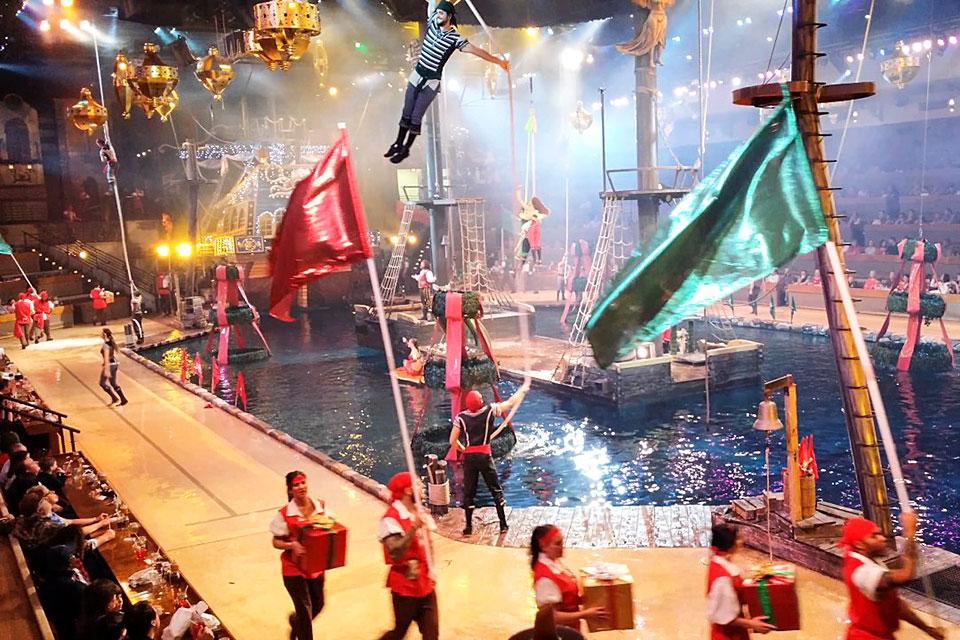 Well shiver me timbers… Thar be not one but two new pirate-themed stage shows dropping anchor in the Great Smoky Mountains in 2019. We learned about last week, but for those of you who may not have heard much about either, we thought we'd pass along a sneak peek of what's in store for Smokies visitors next year.
Both shows are being produced by familiar names to regular partakers of live entertainment in this area. First up is Dolly Parton's Pirates Voyage Dinner & Show, an attraction that follows on the heels of the original production that's been going strong in the Myrtle Beach area for 10 years already. When complete, the 21,000-square-foot arena, to be located adjacent to The Island in Pigeon Forge, will see teams of Crimson and Sapphire pirates battling on deck, in the water and in the sky above full-sized pirate ships in a 15-foot-deep lagoon.
Spectacular acrobatic competitions, live animals and an original music score by Dolly Parton and Mark Brymer will create an immersive adventure experience as guests enjoy a spectacular five-course pirate feast. In other words, think Dolly Parton's Stampede but with pirates. Got it?
"The show has been so successful in Myrtle Beach that we kept looking at Pigeon Forge and wondering why we didn't already have a Pirates show there," Dolly said. "We have the perfect location, in one of the hottest areas of Pigeon Forge, so the time is now for my pirates to stake claim to the Great Smoky Mountains."
Construction on the site will begin in January with an opening anticipated later in the spring.
Meanwhile, even more buccaneers will be swashbuckling their way across the stage at Pirates Revenge Dinner & Show, also due to debut in Pigeon Forge but in the summer of 2019. Produced by Fee/Headrick Family Entertainment Group – the same company that brought you the Comedy Barn Theater and Hatfield & McCoy Dinner Show, both in Pigeon Forge – the show will take over the theater space currently occupied by the Smoky Mountain Opry (it started out originally as the Louise Mandrell Theater back in the '90s). Construction will begin next month, although the Christmas at the Smoky Mountain Opry Show will continue as scheduled in November and December.
The production will feature the largest retractable water stage in the Southeast as well as moving ships, actors, stunt divers, acrobats, singer, dancers and live animals.
"We've enlisted the help of the best technological experts in the world to help with innovative thematic and production elements," said David Fee, president and CEO of Fee/Headrick Family Entertainment Group. "Our writing team has worked on projects for Broadway as well as Disney and Universal productions. This will be like no other show in existence."
Adding to the pirate theme will be an exterior moat and drawbridge near the entrance and special effects both inside and outside the theater. A kitchen will be added to the inside of theater to provide the dinner portion of the show.
All of us at Smoky Mountain Ziplines are looking forward to having two new neighbors in Pigeon Forge next year. And just think about what an adventurous week you could have between all this pirate-themed entertainment and our Pigeon Forge zip line tours. You could catch one (or both) of these shows and then the next day, you could be the daring participant as you hook onto our ziplines and go speeding through the treetops. And if you wanted to pretend that you were a pirate ziplining from your pirate ship to another vessel, that's OK too. You could just keep that to yourself though. No one would need to know…
Update: Fee/Headrick Family Entertainment Group was purchased by the parent company of Dolly Parton's Pirates Voyage. Only one pirate show in town now.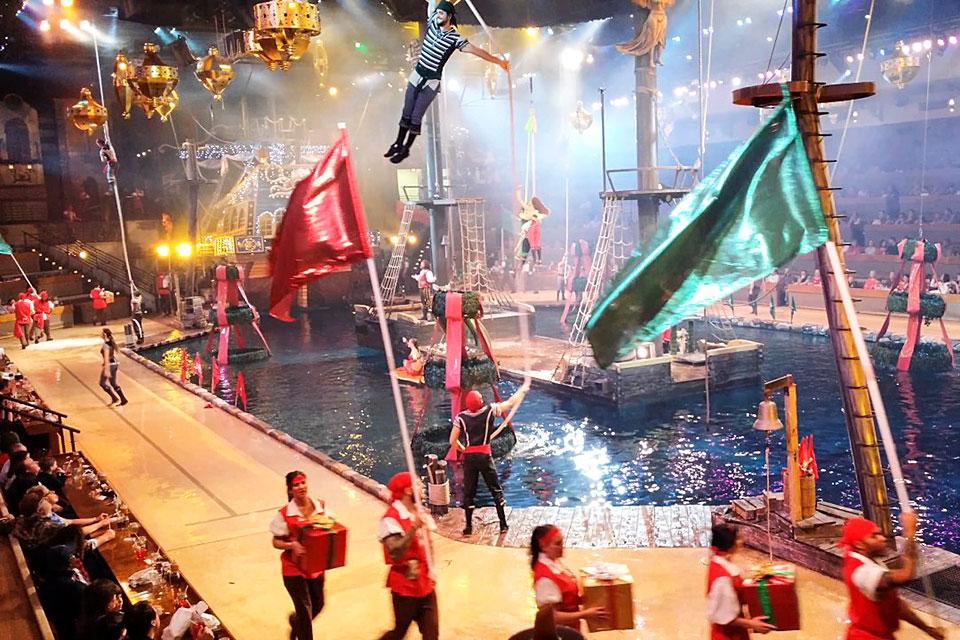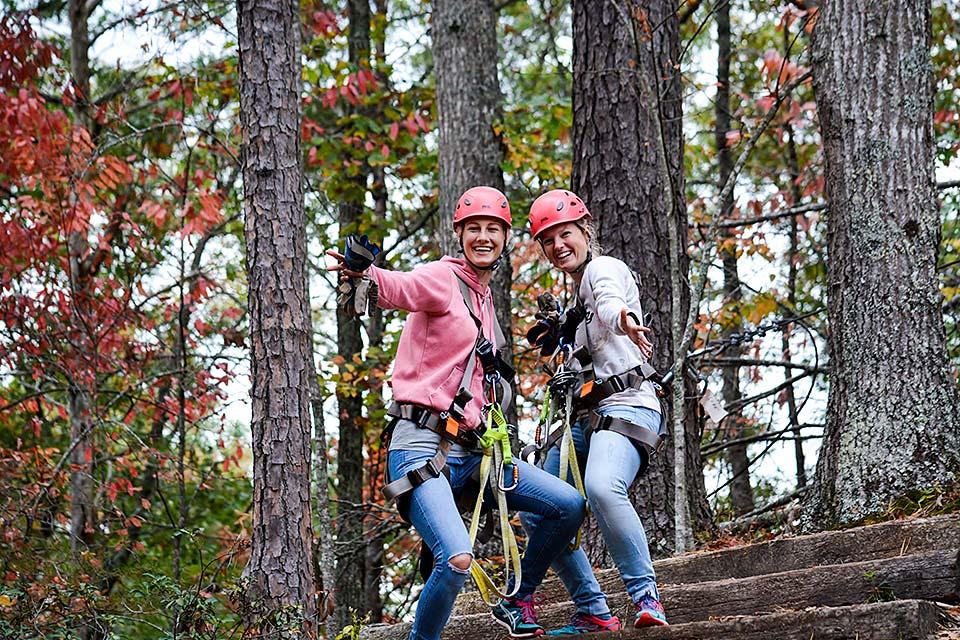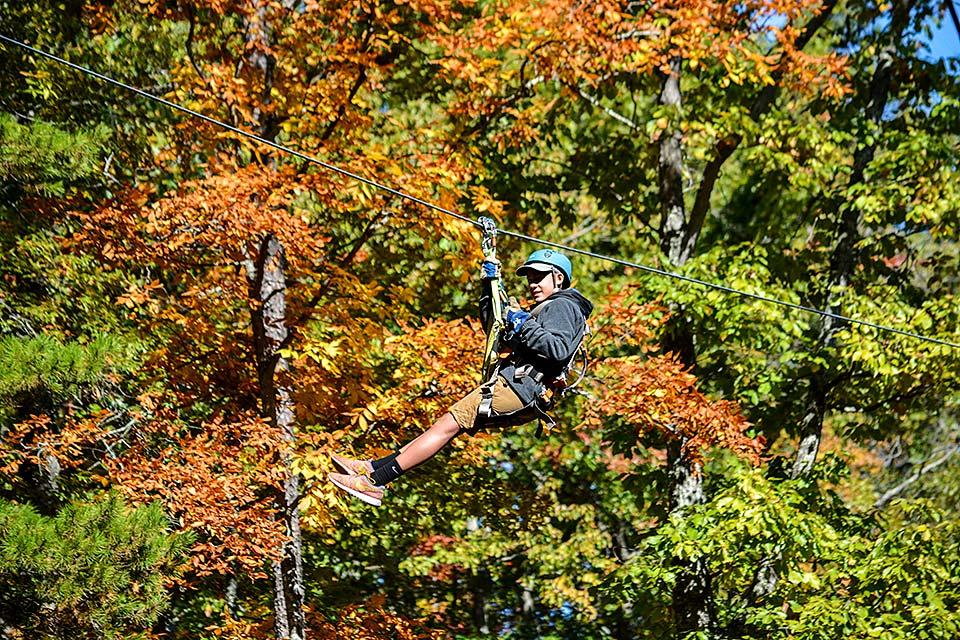 This content posted by Smoky Mountain Ziplines. Visit our home page, smokymountainziplines.com for more information on zipline adventures in the Smoky Mountains.