Blog for Zip line Attraction in the Smoky Mountains
Located in Pigeon Forge, TN and near Gatlinburg and Sevierville.
Come For The Ziplining, Stay For The Events!
By Ross Bodhi Ogle
Posted on March 12, 2019
It's not even officially spring in the Smokies yet, but it sure is starting to feel like it. The area is starting to shake itself loose from its winter slumber and stretch and yawn its way into a brand-new season of getaway fun in Pigeon Forge, Gatlinburg and Sevierville. That's true for us here at Smoky Mountain Ziplines, where we've already kicked off our 2019 season and are looking forward to nine more months of showing visitors to our area how to zipline Pigeon Forge.
This is a great time of year to get some ziplining in. We're looking at temperatures in the 50s and 60s for the next little while, and assuming we can hold the rain off (that's been a big assumption these days), our guests are in for some sunny days on our canopy tour as nature gradually stirs back to life. The trees are starting to bud, some flowers are blooming, and it won't be long before our chunk of mountain out here has settled into full scenic mode.
And once you're here, the beauty of our course and of the mountain views you can enjoy from it are just the tip of the iceberg. Our seven zipline runs are a sure cure for the winter blahs, as guests go soaring through the towering treetops, flying like birds and encountering a few other surprises along the way. Ziplining is a wonderful confidence builder, and we've seen time and time again how groups who zipline together bond with each other and walk away with shared memories that last a lifetime.
But if you're planning to stay more than a day in the Smokies, ziplining won't fill up your whole calendar (unless you decide you want to zipline every day, and we're perfectly fine with that). So maybe you'll need a few more ideas for how to spend your time in the mountains. Fortunately, the special events calendars in our communities are starting to come back to life too, offering a wide array of happenings that have an equally wide appeal.
March 15-16
Spring Corvette Expo
LeConte Center, Pigeon Forge
Get an eyeful of cool classic Corvettes as well as a wide variety of stock and custom Vettes at this annual event, where one of America's most renowned sports cars is celebrated. Activities include a Corvette Cruise, swap meet, Horsepower and Hotrods, sales corral, Park N' Show and a judged competition.
March 17
St. Patrick's Day at The Island
The Island, Pigeon Forge
Enjoy a day of traditional Irish music and dance at The Island, where the fountains and Great Smoky Mountain Wheel attraction will all turn green (not because of envy or illness but because of the Irish) for the day. Onsite restaurants will be participating by offering themed food and beverage specials.
March 19-23
A Mountain Quiltfest
LeConte Center, Pigeon Forge
Celebrate the art and heritage of quilting at this 25th-annual event, where quilters from all over the world will come together for five days of classes, shows and competitions. Vendor booths will also be on hand for guests to stock up on necessities and accessories for pursuing their craft.
March 20-23
Ponies In The Smokies
Sevierville Convention Center
The spring car show season continues with this stampede of Ford Mustangs that makes its way to the Smokies each year. The event will showcase 108,000 square feet of indoor vendors and special displays in addition to all kinds of Ponies from all over the country for guests and other participants to admire. Of course, there will be a judged car show where Corvette owners will compete for prizes and bragging rights.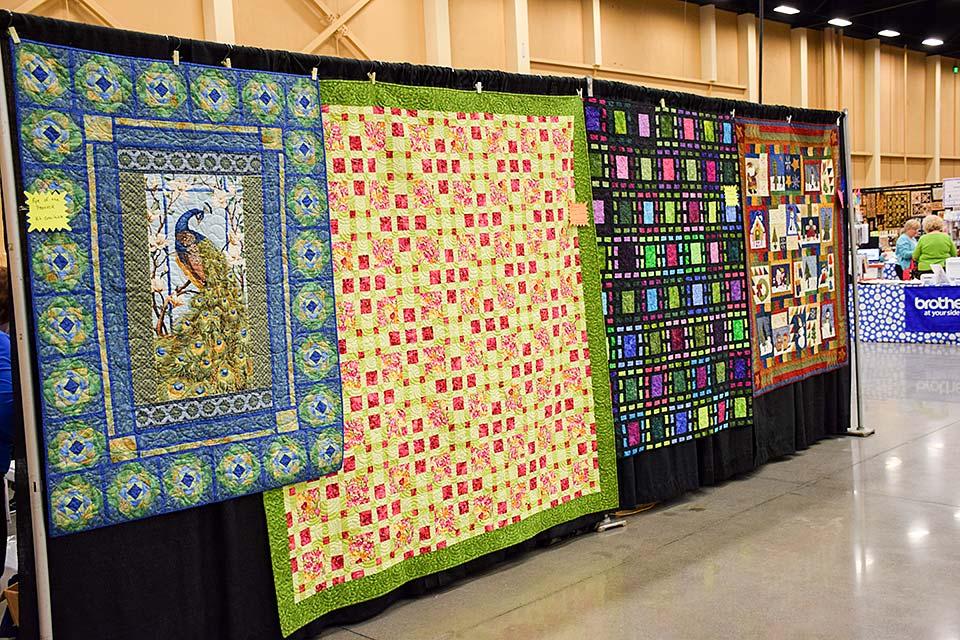 This content posted by Smoky Mountain Ziplines. Visit our home page, smokymountainziplines.com for more information on zipline adventures in the Smoky Mountains.