Blog for Zip line Attraction in the Smoky Mountains
Located in Pigeon Forge, TN and near Gatlinburg and Sevierville.
Planning A Sports-Filled Vacation In The Great Smoky Mountains
By Ross Bodhi Ogle
Posted on January 12, 2016
Hey, sports fans! We know who you are…. You're that person who eats, breathes and sleeps sports – anything from football, basketball and baseball to cricket, golf and even curling. If it involves a ball or a helmet, chances are you're interested. You're either in the stadium or in front of the TV for the College Football Championship, the Super Bowl, the World Series, the World Cup and the Final Four of college basketball.
So why not incorporate your passion into a vacation? If you plan on visiting the Great Smoky Mountains in 2016, you'll discover that there are ample opportunities to enjoy some of your favorite sports. This week, we'll give you an overview of places to go and things to do that will really tap into your love of all things sporty.
• Tennessee Smokies Baseball
Beginning in March and running into early September, the Tennessee Smokies – a AA minor league affiliate of the Chicago Cubs – play approximately 20 home games every season at Smokies Stadium. The park is located just off Interstate 40 at Exit 407, offering a fun environment for families to kick back and take a nine-inning vacation. Stadium facilities include a restaurant, concession stands, kids' play area and gift shop.
• The Cal Ripken Experience
This new $22.5 million facility makes its debut in Pigeon Forge this spring with a six-field complex and 14,000-square-foot clubhouse that will host youth baseball tournaments throughout the summer. It's a great way to see the baseball stars of tomorrow playing in a setting modeled after some of the great major league ballparks.
• Tennessee Volunteers Football
Each fall, the University of Tennessee Volunteers play approximately six home games at Neyland Stadium on the banks of the Tennessee River. If you've never seen this SEC team play in person, it's quite an experience. Knoxville is a short drive from the Smokies, and you can spend an electrically charged afternoon or evening watching the Vols run through the T before taking on their latest opponent.
• Tennessee Lady Vols Basketball
Thanks to legendary coach emeritus Pat Summitt and current coach Holly Warlick, the University of Tennessee's ladies' basketball team has a storied history that has made them one of the top perennial programs in the country for decades now. You can watch them play their home games in the fall and early winter at Thompson-Boling Arena on the UT campus.
• Women's Basketball Hall of Fame
Thanks to Coach Summit, not to mention a notable roster of talented players to graduate from the Lady Vols ranks, women's basketball has made quite a name for itself in Knoxville. That's why it's only appropriate that the city is home to the Women's Basketball Hall of Fame, an attraction located in the downtown area. Its many exhibits and interactive features allow guests to pay tribute to the many women and men who have contributed to the sport of women's basketball, especially in East Tennessee.
• Knoxville Ice Bears Hockey
You hockey fans will enjoy watching this Southern Professional Hockey League team play its home games at Knoxville Municipal Coliseum each fall and winter. The games are exciting, and 'da Bears' devoted fans make watching home matches quite an experience.
OK, maybe ziplining doesn't technically qualify as a sport, but it is an outdoor activity that involves a helmet and moving at high speeds. And it definitely can get your heart racing and your blood pumping when you're cruising along our highest and fastest lines on one of our Pigeon Forge zipline tours. We're on winter hiatus at the moment, but we look forward to seeing you back here in just a couple of months!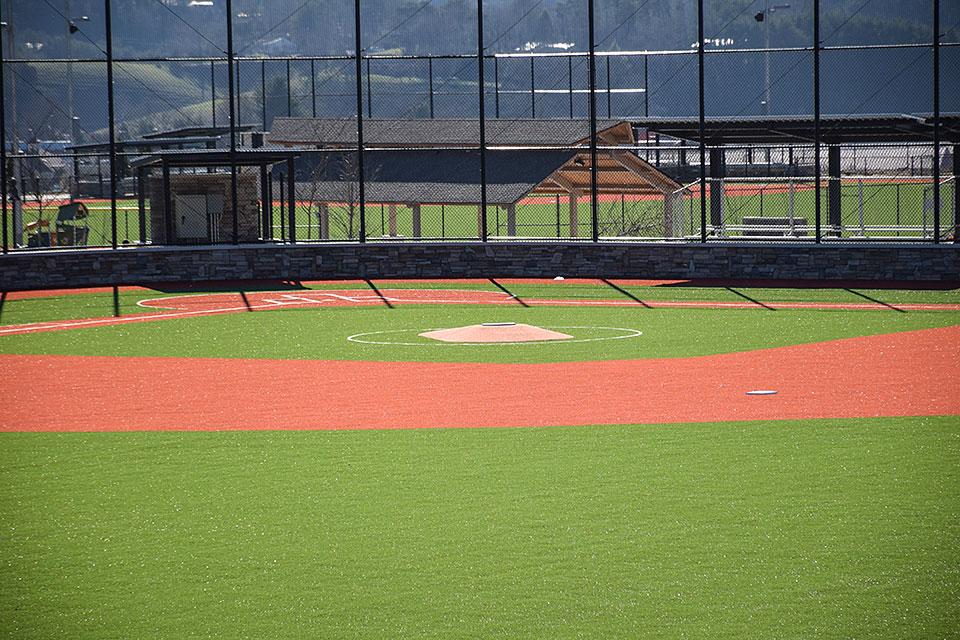 This content posted by Smoky Mountain Ziplines. Visit our home page, smokymountainziplines.com for more information on zipline adventures in the Smoky Mountains.