Blog for Zip line Attraction in the Smoky Mountains
Located in Pigeon Forge, TN and near Gatlinburg and Sevierville.
3 Essentials For Planning Your Summer Vacation
By Ross Bodhi Ogle
Posted on May 25, 2016
Schools are letting out for the summer, and Memorial Day is just around the corner, which means families all over America are probably about to start planning (if they haven't already) their summer vacations. And it turns out that the Smokies area is one of the most popular summer vacay destinations in the country, reflected in the fact that Great Smoky Mountains National Park is the most visited national park in the country, estimated to receive a record 10 million guests this year. Within a day's drive of two-thirds of the nation's population, it's no wonder that so many people flock to the Smokies each year to soak up some of the most beautiful scenery in the country.
So if you're among those heading to the Smokies this summer, we thought we'd pass along some tips for planning your vacation, whether it's a weekend getaway or a full week in the mountains. Planning ahead can save you time and money and result in a smoother, happier week for everyone.
1. Book Your Accommodations
This is generally the first thing you want to do, because many types of accommodations can book themselves to capacity during the peak months of the summer season. Overnight rental properties like cabins, chalets and condos are generally the ones that sell out first, especially if you have your eye on a specific rental unit or property.
Generally, it's easier to book hotels and motels a little closer to your date of visitation, but if you're planning to come during a peak weekend during a rod run or a holiday, you may want to make your reservations a little further out. Also, you can often score discounts on some properties if you make non-refundable reservations in advance.
Finally, if you're planning to camp in the national park, you can make reservations for the campgrounds at Cades Cove, Cosby, Elmont and Smokemont if your stay falls between now and October 31. All others are available on a first-come, first served basis.
2. Learn About the National Park
It would be a shame if you came all the way to the Smokies and didn't explore the national park. But if you do, you may want to do some research and prioritize your activities. After all, the park is so big and straddles two states, and there's a lot of area to cover. It might help to decide in advance which activities and areas you want to focus on more.
Planning a hike? Then which one? There are hundreds of miles of trails in the park and dozens of destinations, from waterfalls to mountain peaks. Do you want to fish, go horseback riding, camping or maybe just take a scenic drive around the Cades Cove loop or Roaring Fork Motor Nature Trail? We recommend narrowing down your interests and researching your options first.
3. Buy Tickets
Chances are you'll want to visit some attractions while you're in the area. Will you be spending a day or two at Dollywood or Dollywood's Splash Country? Maybe you'll be taking in a Tennessee Smokies baseball game or stopping by Ripley's Aquarium of the Smokies. It never hurts to go ahead and purchase tickets while also investigating any online discounts or price breaks for buying in advance. You may also check out the websites for all the local travel guides and coupon books, which offer discounts on most area attractions, shops and restaurants.
If one of your goals is to ride on a zip line, Pigeon Forge, TN is where you'll find us at Smoky Mountain Ziplines. In fact, you can actually call us to reserve a tour for a specific date in advance, so you can avoid arriving on a day when we happen to be booked up and having a wrench thrown into your travel plans.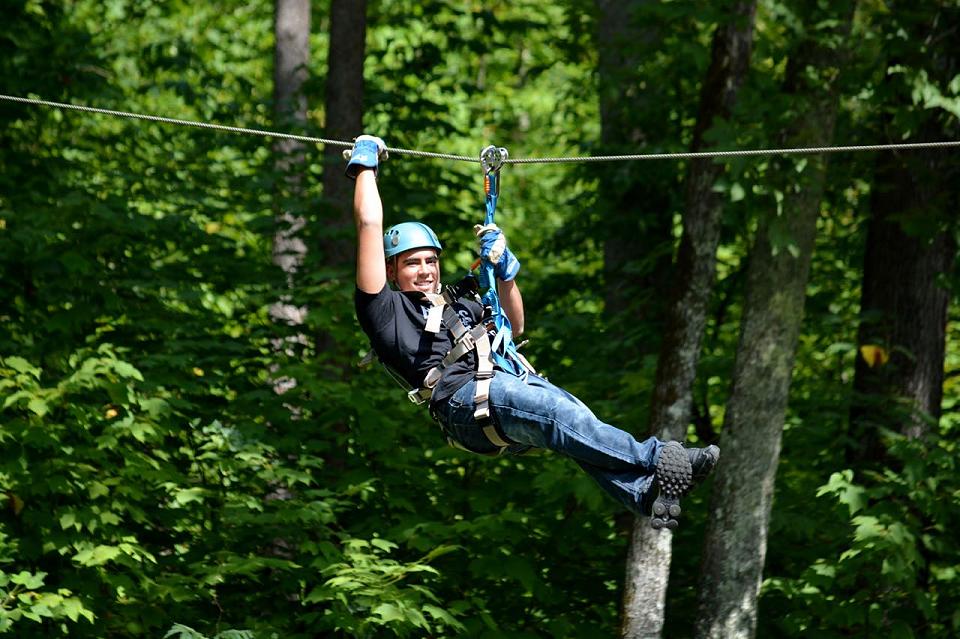 This content posted by Smoky Mountain Ziplines. Visit our home page, smokymountainziplines.com for more information on zipline adventures in the Smoky Mountains.