Blog for Zip line Attraction in the Smoky Mountains
Located in Pigeon Forge, TN and near Gatlinburg and Sevierville.
We're Baaaack!
By Ross Bodhi Ogle
Posted on May 19, 2020
Guess what, zipline fans… Smoky Mountain Ziplines is reopening this weekend – Saturday, May 23! We're encouraged to see people returning to the Great Smoky Mountains of Tennessee, and we've decided that now is the time to open our doors and welcome visitors back to our Pigeon Forge ziplines.
As so many other businesses have done here in the Smokies, we are also modifying the way we operate to ensure that our guests have the safest zipline experience possible. For example, we're already hard at work cleaning and sanitizing our facilities, and our guides will be required to wear face shields. Of course, if you, the customer, prefer to wear face covering of your own, feel free to do so.
We've always encouraged our guests to make reservations, either online (save $15 by doing that) or by phone, but under the current circumstances, that is our requirement right now. It will allow us to keep our tour groups spread out. We may adopt additional guidelines in the days to come, and if we do, keep your eyes open for information in future blog posts, or follow us on Facebook for daily updates.
If you've never ziplined with us before, you have quite an adventure waiting for you at our outpost, just two miles off the Pigeon Forge Parkway. We may be close to all the action of town, but the rural setting is actually remote and peaceful. Our canopy tour features seven different ziplines, starting off with shorter lines to allow beginners to get acclimated and soon graduating to runs that are more than 800 feet long (that's nearly three football fields) and as high as 150 feet above the ground. In all, the tour features more than 3,200 feet of zipline cable.
All the while, you're surrounded by mature hardwood forestland that's now in the full bloom of spring. There's a lot of shade, a minimal amount of walking between ziplines, and there are points along the tour that serve up some of the most beautiful views of the Great Smoky Mountains that you'll find anywhere in the area. The tour also includes a ride from our outpost to the top of the mountain in one of our military transport vehicles and a vertical descent feature that lets you rappel 30 feet from one of our landing platforms to the ground below.
But if you're new to ziplining, no worries; the two guides leading your tour group will help you out every step of the way. It starts at the outpost, where they'll get you geared up with a properly fitting harness and helmet, and then they'll give you all the instructions you'll need to safely mount each launch platform and begin your journey through the treetops. And there will always be a guide at the landing platform to make sure you arrive safely at the other side. You'll also notice that our guides not only make each tour run smoothly, but they know how to keep their guests entertained.
We've always taken safety very seriously, and we want you to know that that same attitude applies to dealing with the current global health situation. We will take every step possible to provide you with a safe, comfortable environment while you enjoy your two-hour tour. And our record speaks for itself. TripAdvisor rates us as the number one outdoor attraction in Pigeon Forge, and our reviews are overwhelming positive. From our zipline course to our guides to our facilities, the experience you'll get with us is unmatched by any other company in the Smokies. Give us a call and book your tour with us today!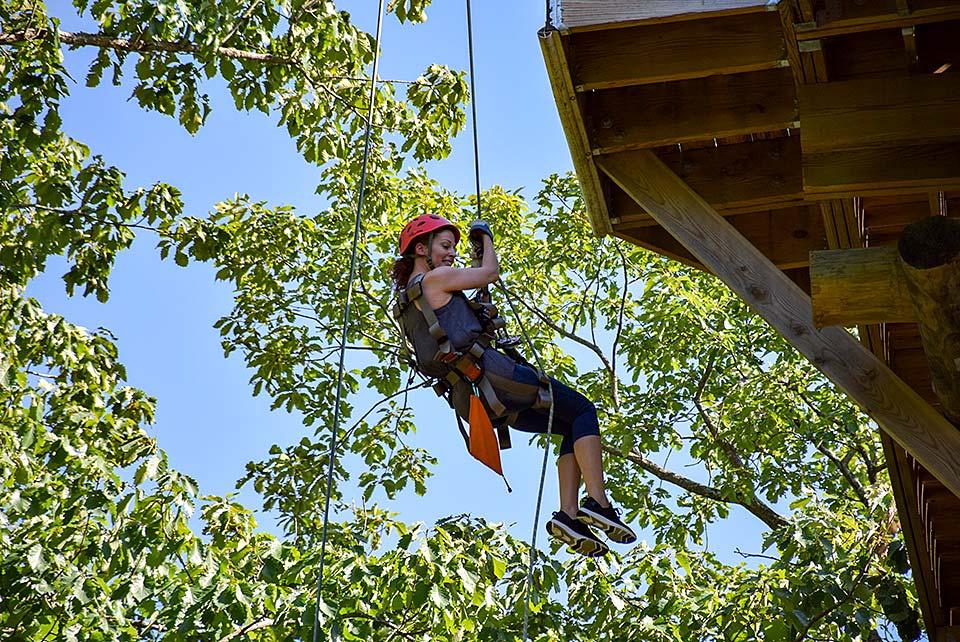 This content posted by Smoky Mountain Ziplines. Visit our home page, smokymountainziplines.com for more information on zipline adventures in the Smoky Mountains.