Blog for Zip line Attraction in the Smoky Mountains
Located in Pigeon Forge, TN and near Gatlinburg and Sevierville.
The Dollywood Off-Season
By Ross Bodhi Ogle
Posted on January 25, 2022
Most anyone who has been to Dollywood knows that from March through December, the theme park is a beehive of activity, from the millions of visitors who pass through the turnstiles every season to the hundreds of employees who work hard to make sure all those rides, attractions, shows, shops and eateries are functioning at peak efficiency.
However, if you think that Dollywood has turned into a ghost town since closing after the first of the year, you would be mistaken. In fact, until the new season commences on March 12, Dollywood employees will be hard at it. This off-season, they're shedding the park's winter garb and preparing it for a brand-new season in spring. And in between, there's a lot of work to do, as we'll share with you this week.
First, park crews have a lot of Christmas decorations to take down after last year's Smoky Mountain Christmas festival. It takes employees months to put all that regalia up in the first place (beginning in summer), and it takes months to remove it as well. Believe it or not, they'll be sweeping up remnants of holiday trimmings right up until opening day in the spring.
One key project this winter will have an immediate impact on those visiting Dollywood in 2022. Crews are reconfiguring the route guests will take once they drive onto the property. This involves relocating old toll plazas and building new ones and rerouting traffic into a new pattern that park managers hope will expedite the entry process and get visitors to the front gates in a quicker and more efficient manner.
Also in the interest of making the guest experience at Dollywood more comfortable, crews are widening many of the main walkways. Similarly, they're looking at utilizing existing exterior space to create more outdoor seating opportunities at the park's various restaurant. They're also opening up space possibilities by removing the old cave structure that has stood for years between The Village and Craftsman's Valley.
Another spot that will be more spacious in 2022 is Victoria's Pizza. They're renovating the kitchens and creating more guest seating, and they're taking steps to improve the speed of service for those waiting in lines at that food venue.
Other miscellaneous projects include completely renovating the Dollywood Emporium and trimming the hundreds of trees located throughout the theme park.
Here at Smoky Mountain Ziplines, we'll be at work during the off-season as well, although perhaps not on as large a scale as Dollywood. We're looking forward to re-opening in March, and in the meantime, we'll be out inspecting all the zipline cables and support structures at our zip lines in Pigeon Forge, TN. We'll also be performing routine maintenance to the zipline course and to our outpost and repairing and replacing guest safety gear as needed. Finally, we'll be checking out our open-air transport vehicles, which carry tour groups to the top of the course, and performing needed maintenance on those as well.
There's a lot to do before we open, but be assured that when our first tour group of the year takes off on that first zipline, we'll be ready to go. We're looking forward to seeing you all in 2022!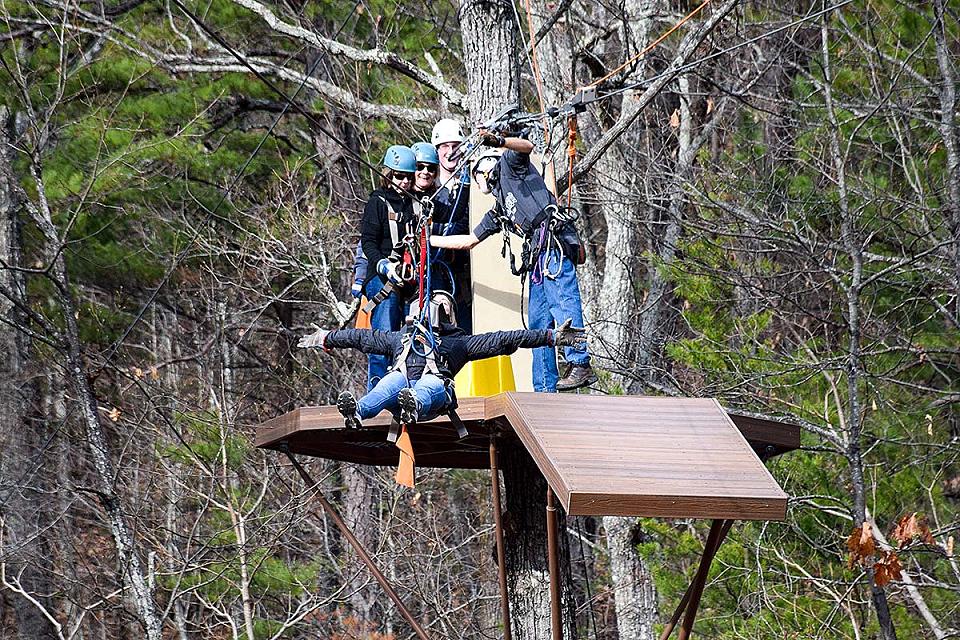 This content posted by Smoky Mountain Ziplines. Visit our home page, smokymountainziplines.com for more information on zipline adventures in the Smoky Mountains.