Blog for Zip line Attraction in the Smoky Mountains
Located in Pigeon Forge, TN and near Gatlinburg and Sevierville.
A Preview of Music Theaters in the Smokies - Part Three
By Ross Bodhi Ogle
Posted on April 5, 2016
For the past couple of weeks, we have been sharing previews of what's in store at the music theaters in Pigeon Forge, Gatlinburg and Sevierville for the 2016 season. This week, Smoky Mountain Ziplines presents even more descriptions of shows in Pigeon Forge, which is where most of the area's music theaters are located.
Magic Beyond Belief
This astounding stage show takes place at the Smoky Mountain Opry Theater at 3 p.m. every day of the week except Wednesdays (most weeks). The show stars magician/singer Darren Romeo, whose critically acclaimed production features white tigers, large-scale illusions, vocal performances, celebrity impressions, comedy and a tribute to the magicians who inspired him most – mentors Siegfried & Roy and Harry Blackstone, Jr.
Memories Theatre
This Parkway showplace has been going strong for a quarter-century now thanks to its enduring salute to the music of Elvis Presley. Starring Elvis tribute artist Williams Stiles, the Elvis & Friends show takes audiences on a journey through the history of The King's career. The evening also features the Legends show, in which guest artists do uncanny impressions of entertainers like Tina Turner, Neil Diamond, Dolly Parton, Conway Twitty and many more. Memories' matinee show, Blast from the Past, stars Matt Cordell and the Memories Show Dancers as they perform hits from the '50s, '60s and '70s. The Memories tribute show starts most nights at 7:45 p.m., while the matinee shows are at 2 p.m. Tuesdays and Thursdays.
Brian Hoffman's Remembering Red – A Tribute to Red Skelton
Anyone who remembers the legendary Red Skelton needs to check out this one-man tribute to the performer, which takes place at the Starlite Theater. Hoffman's trip down memory lane features several beloved Skelton characters, including Freddie the Freeloader, Gertrude and Heathcliff, and Clem Kadiddlehopper, to name just a few.
Smoky Mountain Opry Theater
This stage is home to singers, dancers, comedians, aerialists and musicians starring in an all-around musical variety show that encompasses country music, Big Band, pop, disco, comedy and even a special tribute to Broadway. The cast also includes a rare white lion – one of only 300 in the world – and an exotic assortment of tigers, monkeys and Arabian horses. Add in state-of-the-art lights and lasers, video screens, dazzling costumes, aerial acrobatics and special effects, and the result is a must-see show that has something for everyone. In addition to this two-hour spectacle, the theater hosts the Smith Morning Variety Show featuring Charlie Bob Smith and comedian Elwood Smooch. The Smoky Mountain Opry has shows daily except Sundays, and the Smith show is on Tuesday, Thursday and Saturday mornings.
Grand Majestic Dinner Theater
This theater actually offers up three different shows: Soul of Motown, America's Hit Parade and the Hazzard County Hoedown. Meals are served one hour before the 5 and 8 p.m. performances, and the shows are presented on a rotating schedule. Between the three shows, audiences enjoy a wide variety of music, from the uniquely American sounds of Motown to country and bluegrass to the top chart busters of the 1950s through the 1980s.
Of course, we don't want you to spend all your time in the Smokies inside a music theater. Especially this time of year, we recommend that you get outside and start enjoying all that sunshine and warmth, and if you're looking for the area's best zip lines, Pigeon Forge is where you'll find us as well.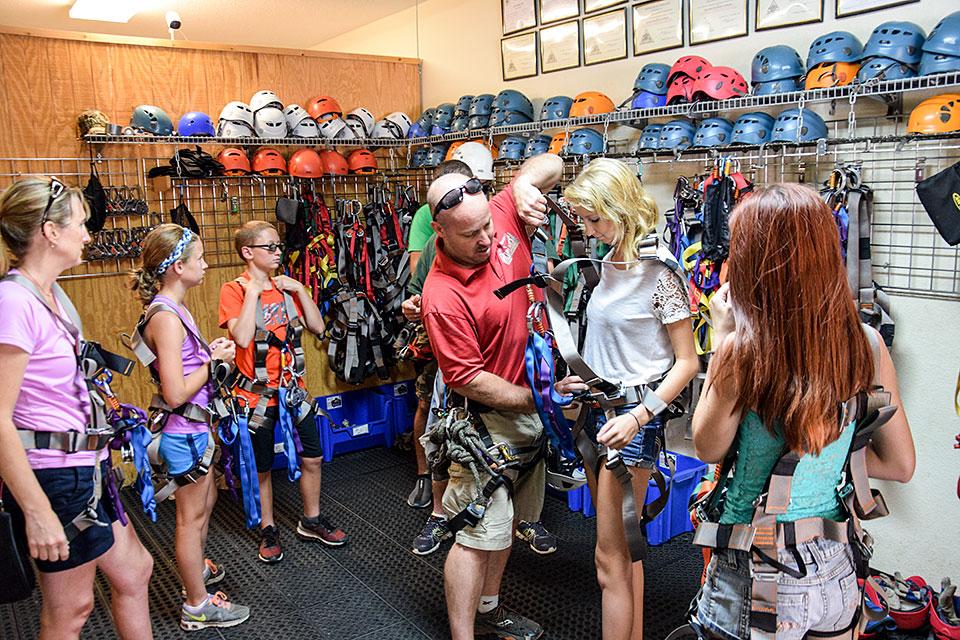 This content posted by Smoky Mountain Ziplines. Visit our home page, smokymountainziplines.com for more information on zipline adventures in the Smoky Mountains.