Blog for Zip line Attraction in the Smoky Mountains
Located in Pigeon Forge, TN and near Gatlinburg and Sevierville.
There Are Still New Sights To See In Pigeon Forge!
By Ross Bodhi Ogle
Posted on September 24, 2019
Autumn has arrived, and even though visitation to the Smokies will surge in the next month or so as the fall colors invade our mountain landscapes, the peak tourism season around here has passed for 2019. But that doesn't mean there still aren't lots of good reasons to head to the Great Smoky Mountains for the weekend or even a full week of fall break.
As we mentioned, the scenery around here is going to get pretty spectacular as we get into October and November, and at Smoky Mountain Ziplines, we're looking forward to ideal ziplining weather. Just imagine visiting our Pigeon Forge attraction in more moderate temperatures and with the fall colors as a scenic backdrop for your outdoor adventure. We can't think of a better way to spend an autumn morning or afternoon.
In addition to all that, there's a whole bunch of new businesses that have made their debut in the area in just the last few months. So even if you made your annual pilgrimage to the Smokies earlier in the summer, think about circling back for a fall trip. Here's just a quick rundown of some of the new places you might want to add to your autumn travel itinerary when you do.
Puckett's Grocery & Restaurant
This Tennessee-based chain of restaurants has developed quite a following, thanks to its locations in Chattanooga, Franklin and Nashville, to mention a few. Now there's one on the Parkway in Pigeon Forge, where the old Partridge and Pear restaurant used to be, near the Christmas Place shops. The restaurant's roots date back to a little country store in Leiper's Fork back in the 1950s. Today, its lineup of authentic comfort food – such as cherry-smoked barbecue and home-cooked sides – has been pleasing customers from all over the country. They have breakfast, lunch and dinner menus that cover a wide range of Southern cuisine.
Beyond The Lens!
This new family attraction, located across the Pigeon Forge Parkway from WonderWorks, lets guests explore the world of pop culture through interactive games, photo opps and intriguing exhibits. You can search for Bigfoot, experience what it's like to walk through the closet of a member of the royal family via augmented reality technology, play augmented-reality games, dive into the world of the JFK assassination conspiracy or play in an alien egg pit. Of course, your journey through the world of pop culture wouldn't be complete without a walk down the red carpet or posing for a selfie while lying on top of $50 million in cash…
Skybridge
Skybridge has quickly become one of the most popular attractions in Gatlinburg since it opened a few months back. Located at the top of the Gatlinburg SkyLift, Skybridge is the longest pedestrian suspension bridge in North America, spanning 680 feet across a mountain valley. This self-directed tour allows guests to cross back and forth at their own pace, although things tend to slow down a little in the middle of the bridge. That's where see-through panels in the walking path let guests gawk straight down, 140 feet to the ground below. If you have issues with heights, this one may be a challenge! Have your phone ready though, because this attraction offers tons of photo opps. Just be sure to hang onto your phone or camera… It's a long drop off the edge of the bridge.
Pink Adventure Tours
Our ziplines are one way to explore the Smoky Mountains, and this nationally known tour company offers another. See the area riding in a 4X4 Jeep while knowledgeable guides drive you around some of the Smokies' most scenic locations, including Newfound Gap, Foothills Parkway, Roaring Fork, Oconaluftee Farm and more.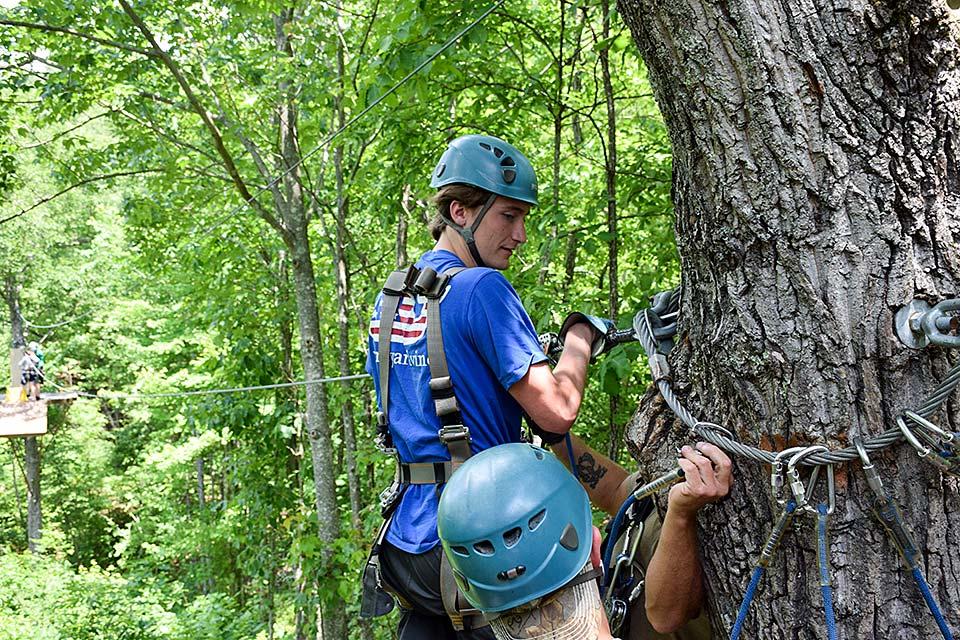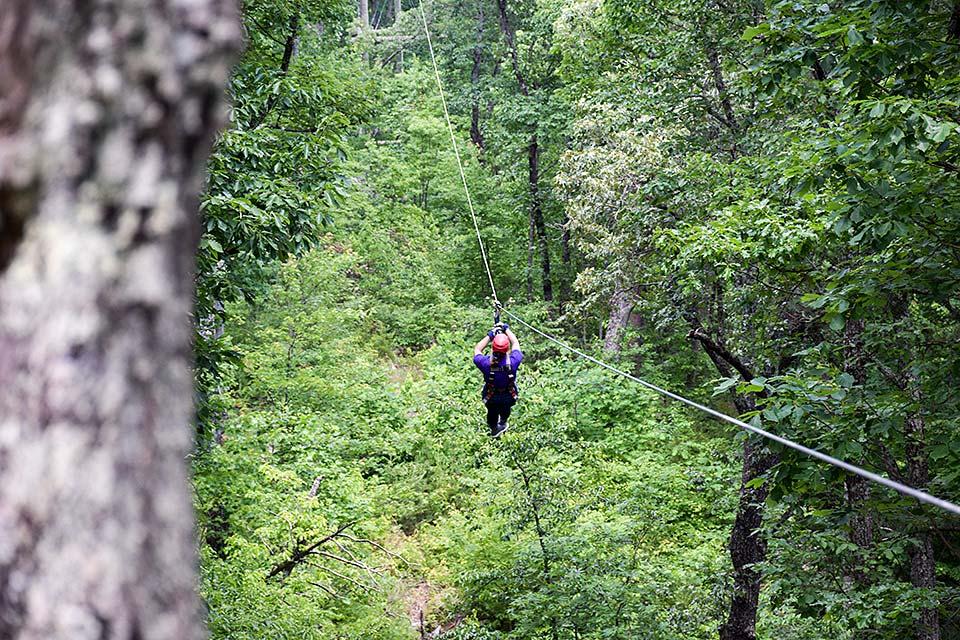 This content posted by Smoky Mountain Ziplines. Visit our home page, smokymountainziplines.com for more information on zipline adventures in the Smoky Mountains.