Blog for Zip line Attraction in the Smoky Mountains
Located in Pigeon Forge, TN and near Gatlinburg and Sevierville.
A Shop For Every Interest
By Ross Bodhi Ogle
Posted on September 10, 2019
In addition to visiting Great Smoky Mountains National Park and attractions in Gatlinburg, Pigeon Forge and Sevierville, shopping is one of the top tourist activities among the millions of people who come to the mountains of East Tennessee each year. Outlet malls are one of the top draws, and craft galleries and studios also get their fair share of traffic.
But the Smokies are also known for their specialty shops, retailers who focus on very specific, niche markets. This week, we'll be passing along some information about a few of these destinations that you might not be familiar with. In the process, you may learn that there's a local store that caters to your interests, or you may just discover a new interest to explore.
Pepper Palace
With locations in Gatlinburg, Pigeon Forge and Sevierville, this saucy little retailer is the place to go for all things spicy. It's your one-stop shop for gourmet hot sauces, BBQ sauces, salsas, wing sauces, seasonings, dip mixes, marinades and more. They specialize in creating small-batch, handcrafted, all-natural and award-winning products. They even carry a selection of pepper-themed merchandise to spice up your home or office décor.
Doc's Magic and Fun Shop
You'll find this magical family-owned shop in the Baskins Square Mall in Gatlinburg and at The Island in Pigeon Forge. It's a great place to drop in if you're interested in learning a new magic trick, picking up some props or finding just the right practical joke or gag to pull on your friends. Look for a wide assortment of card-trick supplies and magic sets as well as books and videos that will both entertain and instruct.
Trunk of Man
Who knew there was an entire shop devoted to beard care? Well, there is, and it's located on the Parkway in Gatlinburg. Yes, you fellas can spoil your beards rotten with a wide assortment of sprays, balms, butters and oils. Of course, there is also a selection of grooming and shaving tools to help you keep your growth looking neat, trimmed and immaculate. Trunk of Man also carries several homeopathic products and an inventory of themed apparel.
The Rhythm Section
Once upon a time, a record store wasn't considered unique by any stretch of the imagination. These days, it is, although this downtown Gatlinburg shop has been doing business in the Mountain Mall for decades. Today, they specialize in hard-to-find CDs, vinyl LPs and DVDs, and they carry a nice selection of band T-shirts and stickers.
So Very Cherry
Hmm… What fruit could this store be all about? If you guessed cherries - then you have a flare for the obvious. But indeed, this shop, located in the Great Smoky Arts & Crafts Community is devoted to the beloved cherry. Look for all sorts of cherry-themed items and food products made with cherries. One of their biggest selling items is the Cherry-Pit-Pac, a microwaveable heating pad.
Puzzled
Who doesn't love solving a good jigsaw puzzle? If that's you, then be sure to check out this little store tucked away among the shops at The Island in Pigeon Forge. It's all jigsaw puzzles from wall to wall, floor to ceiling. They have puzzles of all levels of difficulty, of all sizes, for all ages. They also carry jigsaw puzzle accessories to help you get the most out of your puzzling experience.
Of course, we're only scratching the surface here. There are plenty more shops similar to these where you can find an area of specialty you might not have even realized existed. But we don't recommend that you spend your entire Smoky Mountain vacation shopping either. We hope you find the time to get outside and enjoy some of this late-summer, early-fall weather in the beauty of the Great Smoky Mountains.
One great way to do that would be to visit our Smoky Mountain zip line attraction, located just two miles off the Parkway in Pigeon Forge. See you soon!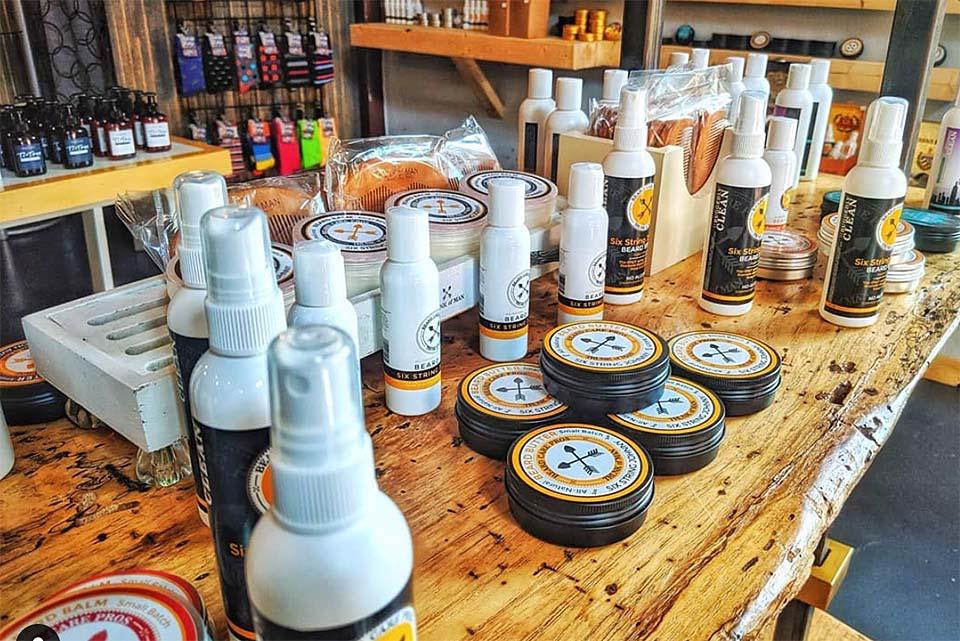 This content posted by Smoky Mountain Ziplines. Visit our home page, smokymountainziplines.com for more information on zipline adventures in the Smoky Mountains.