Blog for Zip line Attraction in the Smoky Mountains
Located in Pigeon Forge, TN and near Gatlinburg and Sevierville.
SkyBridge Set To Open In Gatlinburg
By Ross Bodhi Ogle
Posted on May 7, 2019
You've probably heard of the term "suspension of disbelief," which is the mechanism that allows our otherwise rational minds to accept unbelievable premises in books, films and television. But with the opening of the new SkyBridge attraction in Gatlinburg on May 17, visitors may still need a moment or two to process some pretty unbelievable sights.
SkyBridge is being billed as the longest pedestrian suspension bridge in North America, and it promises to give visitors some uniquely awe-inspiring views of the nearby Great Smoky Mountains as well as the city of Gatlinburg nestled in the valley below.
Here are the statistics: SkyBridge stretches 680 feet across a deep mountain valley and stands more than 140 feet above the ground at its midpoint. The walking path is five feed wide (there are guardrails and handrails on both sides), and those who embark on a journey across it will be rewarded with amazing views in all directions – including straight down. That's because one section of the walking surface, located around the midpoint of the bridge, is made completely of glass, so brave souls can stand on it and look straight down into the valley below.
The bridge is actually just one part of what is called SkyLift Park, which is anchored by the Gatlinburg SkyLift, an attraction that has been shuttling visitors ski-lift-style from downtown Gatlinburg 500 feet to the top of Crockett Mountain for decades. Once you get to the top of the lift, the entrance to SkyBridge is just footsteps away. Also included in SkyLift park is SkyDeck, an observation deck where you can take in views, watch folks cross the bridge and grab a snack or beverage. Admission is $15 per adult and $12 per child.
Once you're on the bridge, however, you can tour it at your own pace. You can travel as far as you want across the span and transverse it as many times as you please. Along the way, you'll surely want to take some time to pause, appreciate the views and take plenty of photos.
While SkyBridge is certainly the longest suspension pedestrian bridge in the United States, its title of "longest in North America" is challenged by a similar attraction in Canada, which claims to be more than 800 feet long. The discrepancy comes down to whether you measure from anchor base to anchor base or just the suspended portion of the bridge. The longest such pedestrian bridge in the world is located in Switzerland and is 1,621 feet in length.
While crossing a bridge is one way to travel 680 feet and enjoy mountain scenery, we have an even more fun way to do that at Smoky Mountain Ziplines. We're all about helping people zip line Gatlinburg, TN, thanks to a canopy tour course that features seven ziplines totaling more than 4,000 feet in length. We have individual ziplines that are longer than SkyBridge, and when you're ziplining, you're also suspended high in the air, plus you're traveling much faster than walking speed.
We've also got some pretty nice scenery at our outpost. We're located in a valley, and your appreciation of the surroundings begins during your ride to the top of the mountain in our military-style transport vehicle. Once you're at the top, it's all downhill as zipline after zipline whizzes you from ridge to ridge, tower to tower, tree to tree, surrounded by lush mature hardwoods and some sweeping panoramic vistas of the Smokies range.
Contact us today to book your adventure!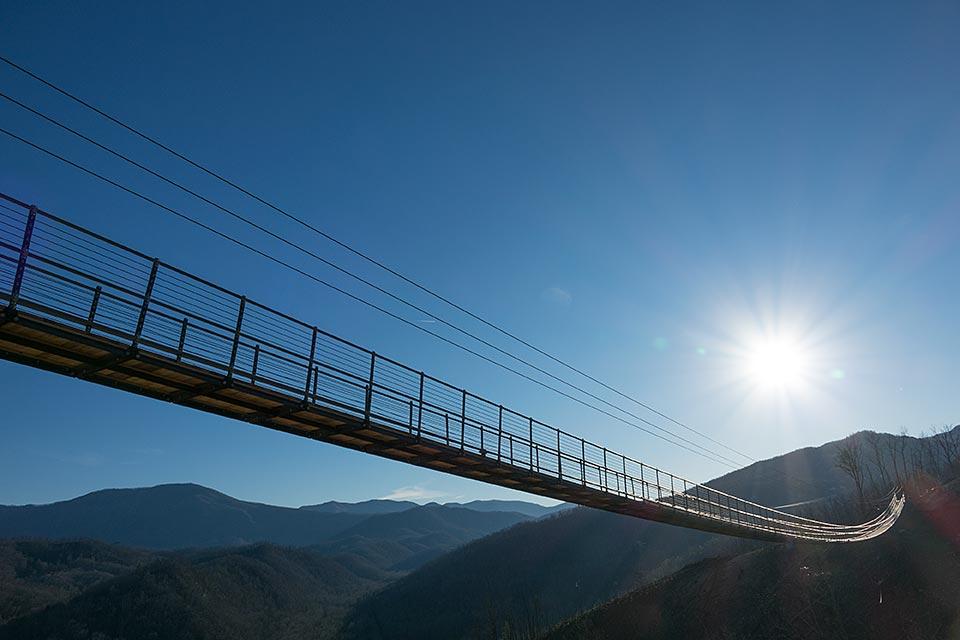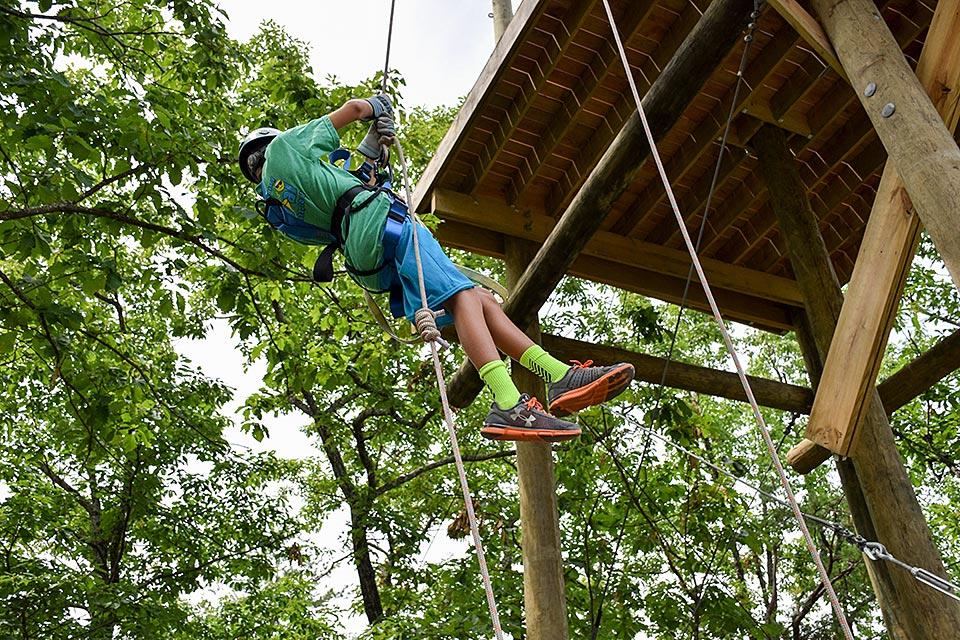 This content posted by Smoky Mountain Ziplines. Visit our home page, smokymountainziplines.com for more information on zipline adventures in the Smoky Mountains.