Blog for Zip line Attraction in the Smoky Mountains
Located in Pigeon Forge, TN and near Gatlinburg and Sevierville.
5 Reasons To Visit The Smokies In August
By Ross Bodhi Ogle
Posted on August 1, 2017
Sure, you'll discover great reasons to visit the Great Smoky Mountains of Tennessee any time of year. But if you still haven't made it to the mountains yet in 2017, you may actually find there are a number of benefits to having waited this long. And if you decide to make the trip in August specifically, you'll discover at least five of those benefits:
1. It's back to school time
Schools everywhere are already beginning the process of heading back into session (although some won't start for another week or so), so that makes weekdays a great time to get out and do a lot of the things you'd planned for your trip. Between now and October – when schools start getting their fall breaks and the changing foliage begins to draw big crowds to the mountains – lines at restaurants and attractions are more manageable, and it probably won't take you as long to find a parking spot at the outlet malls. You'll probably notice that traffic in general will be thinning out gradually as the month goes on. Weekends will still see a lot of visitation at normal summer levels, and for those of you wanting to travel with kids, that still may be your best time to take advantage of a day trip or a few days in the Smokies. But if you're not traveling with school-age children, definitely try to steer your plans toward the mid-week days as much as possible.
2. It's still summer weather
So visiting in August means you'll enjoy a less congested experience in the Smokies, but you'll still get all the benefits of a summer vacation. The days will still be plenty warm enough for making the most out of places like lakes and swimming pools and water parks. You can still wear your favorite T-shirt, shorts and sandals while strolling the Parkway, and the days are still long enough for you to enjoy your favorite outdoor activities well into the evening. We've had some hot, humid spells this summer, but it's not been as bad as many summers have been, and lately, we've even been enjoying a reprieve in the form of mild days with low dew points.
3. Special events
Throughout Gatlinburg, Pigeon Forge and Sevierville, there are several special events scheduled that may be of interest to you or your family. A few examples include a display of costumes from the movie Titanic at the Titanic Museum & Attraction, free Parkway Trolley service in downtown Gatlinburg all month, the annual Stringtime in the Smokies at Old Mill Square in Pigeon Forge, a Veterans Homecoming Parade in Pigeon Forge, the Great Smoky Mountain Jeep Invasion in Pigeon Forge, and don't forget about…
4. The solar eclipse
If you live outside our area, you may not know that our part of the state is in the "zone of totality" for the upcoming total solar eclipse on August 21. That means we'll be getting the near maximum shadow effect of the moon passing between the earth and the sun. One way to experience the eclipse would be to attend a viewing being hosted by Great Smoky Mountains National Park. This ticketed event - the Great American Total Eclipse – will be accessible at the highest point in the park as well as viewing sites at Cades Cove and Oconaluftee Visitor Center in North Carolina. The event will feature speakers and storytellers to help explain the science and cultural relevance of the eclipse.
5. Ziplining
We'll be going strong here through the rest of the summer and into autumn here at Smoky Mountain Ziplines. With a fresh new course layout, long zip lines, special rappelling feature and some of the best views you'll find in the area, we think you'll agree that this is some of the best ziplining Gatlinburg, Tennessee and Pigeon Forge, Tennessee have to offer. Contact us today to book a trip for this month.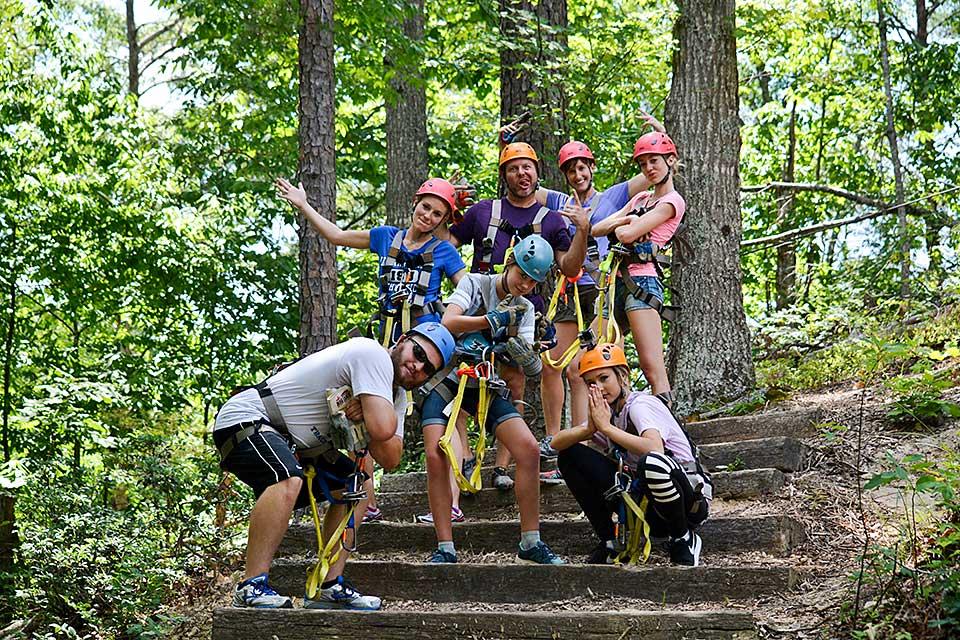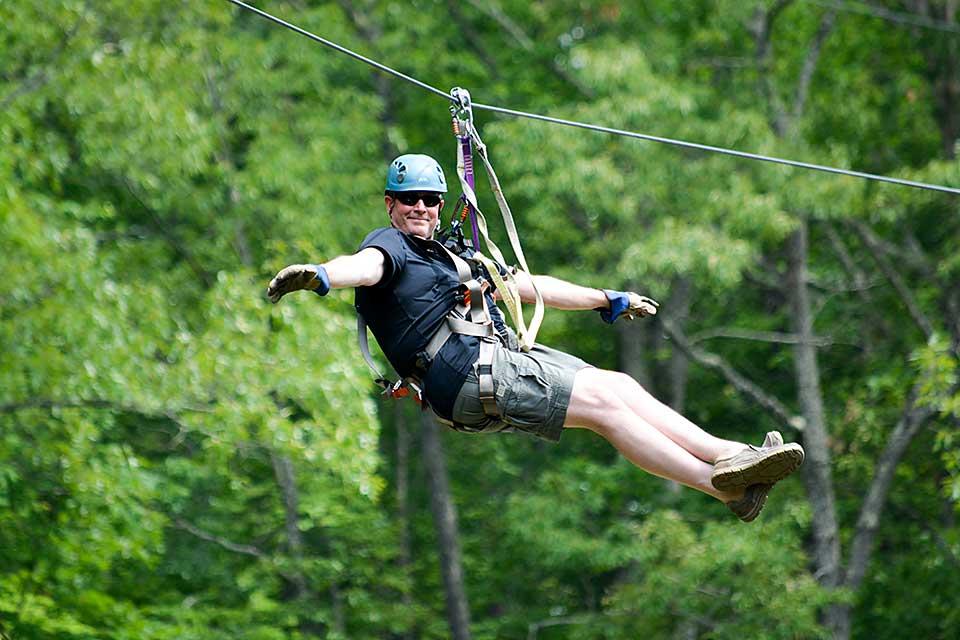 This content posted by Smoky Mountain Ziplines. Visit our home page, smokymountainziplines.com for more information on zipline adventures in the Smoky Mountains.