Blog for Zip line Attraction in the Smoky Mountains
Located in Pigeon Forge, TN and near Gatlinburg and Sevierville.
5 Fun Ways To Pick Up The Pace In The Great Smoky Mountains
By Ross Bodhi Ogle
Posted on August 18, 2015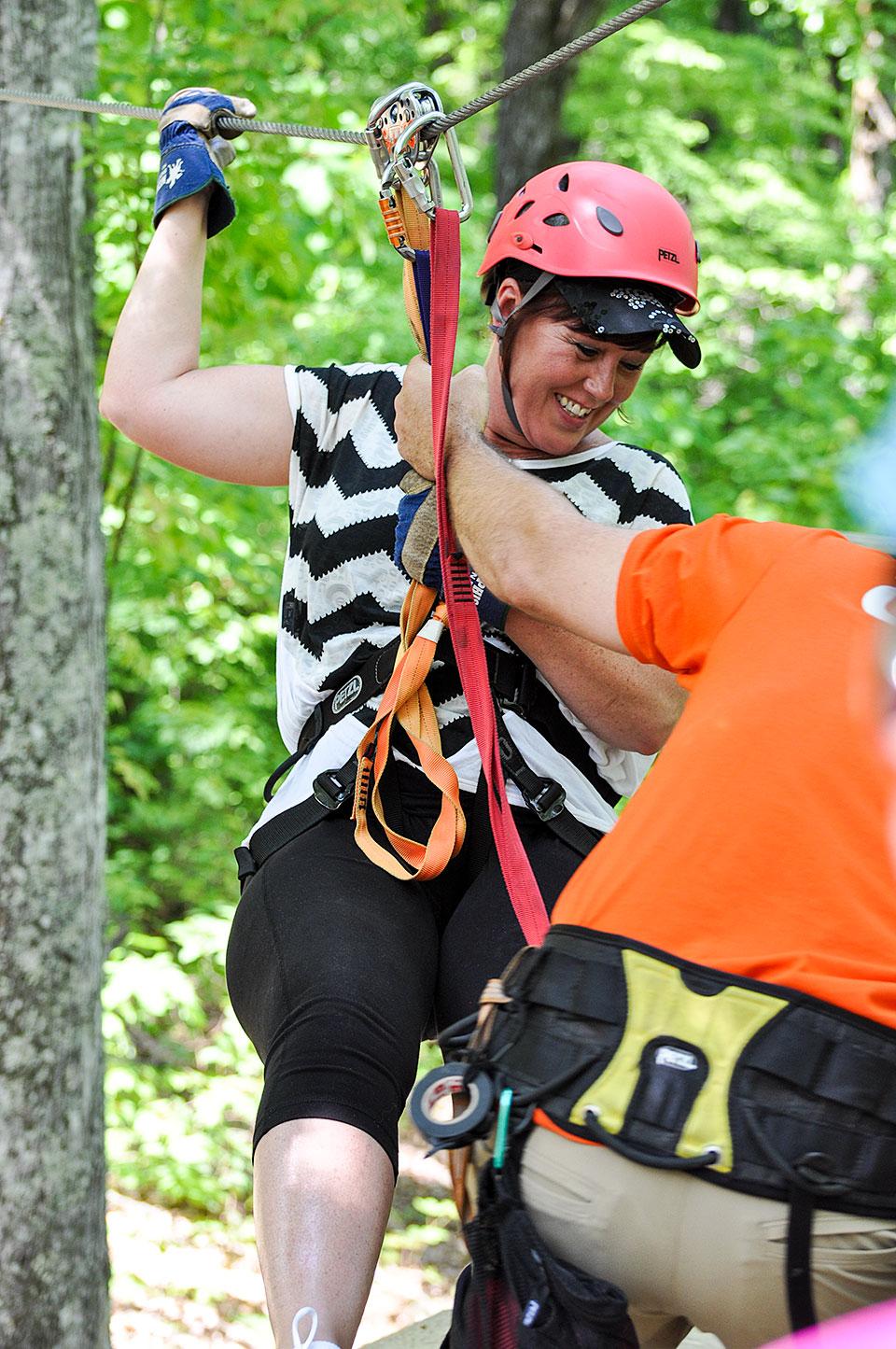 When you imagine spending time in the Smoky Mountains of East Tennessee, you might first think of bucolic scenes straight from a painting – images of rolling meadows and rambling streams framed by majestic mountains in the background. And while a retreat to nature can be a soothing way to settle the soul, we all have times when we want to just cut loose and go for the adrenaline rush.
So if you've been feeling the need for a little speed in your life lately, you can still find what you're looking for in the communities of Pigeon Forge, Gatlinburg and Sevierville. Our cities have all sorts of attractions that have nothing to do with slowing down and smelling the roses. In fact, when it comes to any of the following suggestions, faster means better.
Of course, we belong at the top of this list! Our fastest ziplines get you buzzing along at speeds of up to 40 miles per hour. That may not seem very fast when you're in a car, but when you're suspended high in the air from a zipline cable, and it's just you and the air, 40 feels pretty darned zippy. Our canopy tour is located in Pigeon Forge, but once you've spent some quality time on our ziplines, Gatlinburg should be the next stop on your tour.
2. Gatlinburg Mountain Coaster
This is one of several similar attractions that have been springing up in the Smokies lately. It's basically a miniature roller coaster that you control yourself. You can ride in a single or a double car, and the cars coast downhill on a glider track. You can go as fast as you like, but you can always slow things down with your handbrake if you prefer. An uphill lift takes you to the top, much like at a ski resort.
3. Ober Gatlinburg Ski Resort
Nice segue, there, huh? Speaking of skiing, visitors to Ober Gatlinburg can take their pick of 10 different downhill trails as well as a 10-lane snow tubing course, all of which can get you moving along at a nice little clip. And this longtime Gatlinburg attraction is also about to open its own mountain coaster called the Ski Mountain Coaster. Beginning in the fall, this ride will start just below the peak of Mt. Harrison and will last about 5 and a half minutes, covering 3,750 feet along the way.
4. Dollywood Theme Park
Back in Pigeon Forge, you'll find all kinds of ways to move lickety-split at Dollywood. Let's start with roller coasters like Thunderhead, Tennessee Tornado, Mystery Mine, Wild Eagle and FireChaser Express. The park's newest coaster, Lightning Rod, will debut next spring, and it will be the world's first and fastest wooden launch coaster.
In addition to the coasters, Dollywood has water rides like Mountain Slidewinder and Daredevil Falls, which use gravity to get you moving. Or you have just another week or so to make it over to Dollywood's Splash Country, where there are all kinds of water slides that can take you from top to bottom in no time at all.
5. Go-Carts!
We didn't name individual destinations here, because there are dozens of attractions in Sevierville, Pigeon Forge and Gatlinburg where you can strap in behind the wheel and put the pedal to the metal on a wide range of courses and track surfaces. Whether it's on a rumbling wooden track or a slick, shiny metal surface, the racing's great here in the Smokies!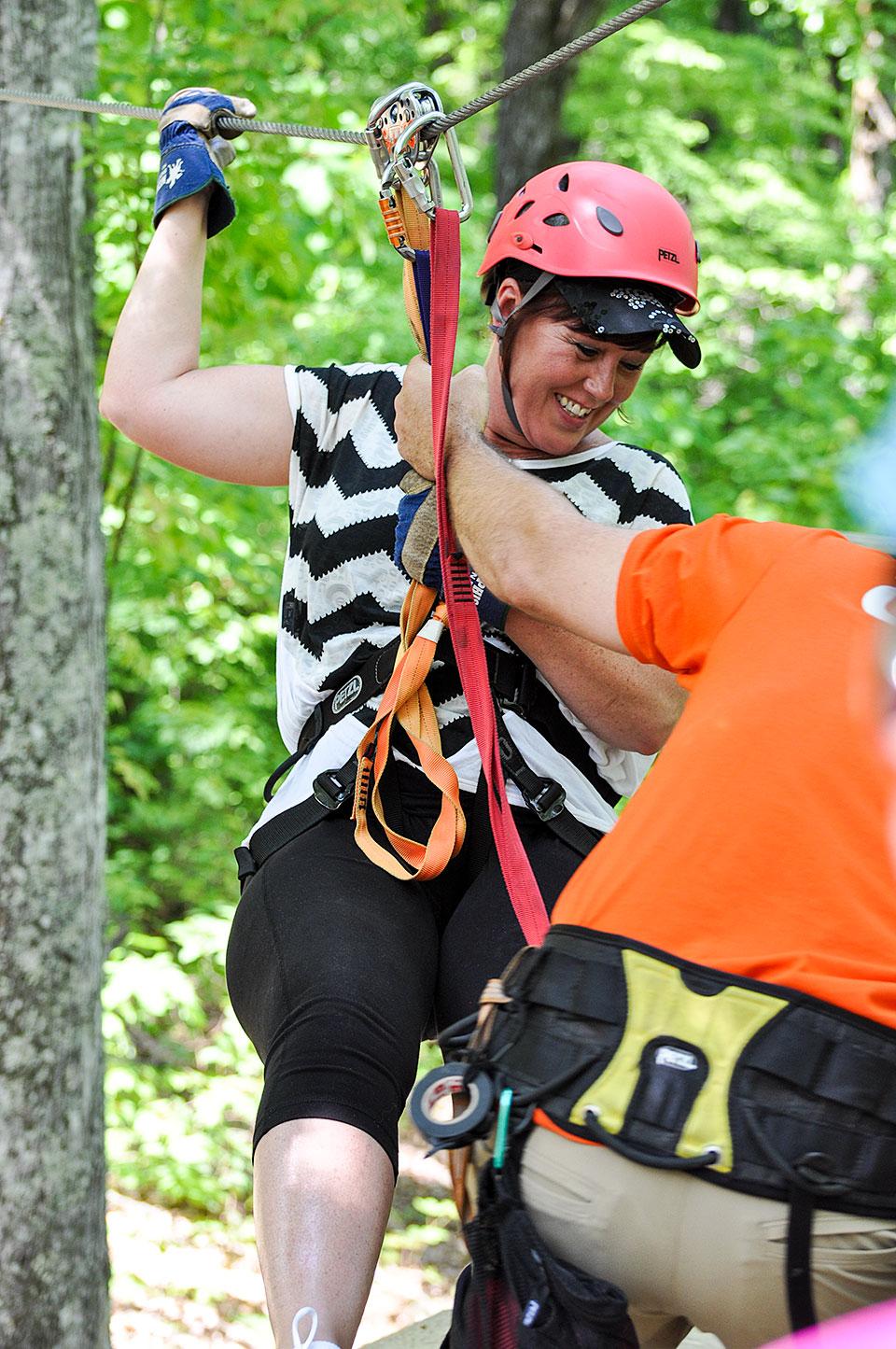 This content posted by Smoky Mountain Ziplines. Visit our home page, smokymountainziplines.com for more information on zipline adventures in the Smoky Mountains.