Blog for Zip line Attraction in the Smoky Mountains
Located in Pigeon Forge, TN and near Gatlinburg and Sevierville.
Guiding Your Way
By Ross Bodhi Ogle
Posted on April 10, 2018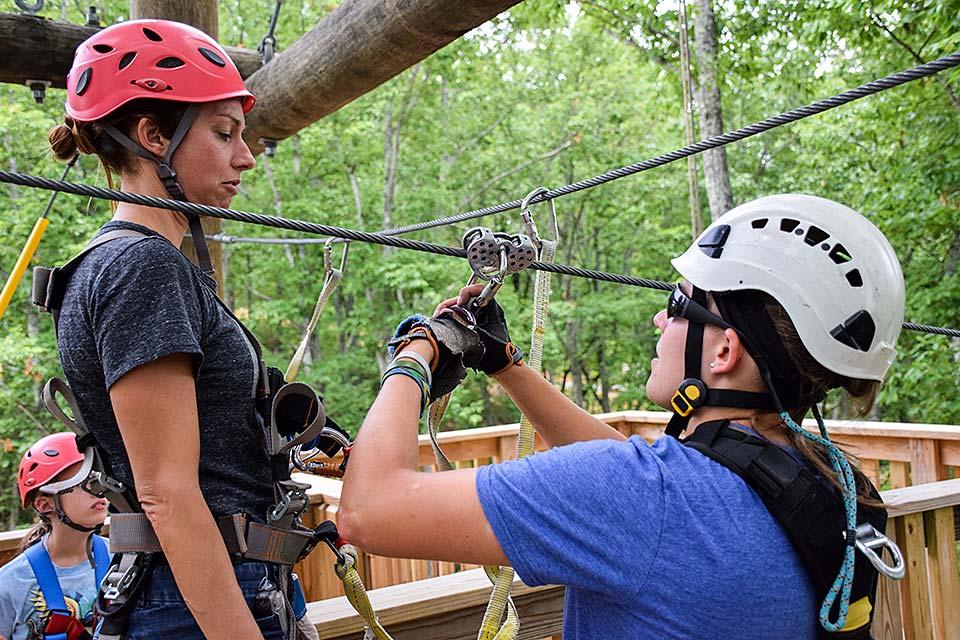 At Smoky Mountain Ziplines, we pride ourselves on being home to some of the best ziplines Gatlinburg, Pigeon Forge and Sevierville have to offer. Our mountain outpost boasts seven different zipline runs that total more than 4,200 feet in cable length. It's an experience that combines treetop elevations, fast zipline runs and some of the best views you'll find in the Great Smoky Mountains.
But if you've ever ziplined with us before, you'd probably agree that one of our greatest assets is our staff of experienced zipline guides. These are the people who make it all work, because without them, no one would get to enjoy our zipline course. Here are just a few ways that they have a major impact on our operation.
• They equip you for the journey
The very first people you'll meet after checking in with us are your two tour guides. (We'll explain shortly why there are always two.) They'll meet you in the equipment room, where they personally pick safety helmets, harnesses and gloves that will best fit you. Those harnesses are important, so you want one that fits snugly but not too tightly. Your guide will help you don each piece of gear and get it sized to fit you just right.
• They prepare you for the ride
There's really not a whole lot you need to know to be able to zipline, but our guides will school you in some basics, and they'll answer any questions you might have about how to make the most out of each zipline run. They'll be riding with you from our outpost to the top of the mountain in an open-air transport truck, so you'll have a few minutes to get acquainted and ask them anything you need to know.
• They help you stay connected
And we're not talking about social media. Once you're on the course and stepping onto that first launch platform, they will clip each guest's harness onto a safety cable anchored to the tree or pole on which the platform is mounted. That means that while you're waiting your turn to soar off amongst the treetops, you'll stay securely attached to the platform at all times.
When it is your turn to ride the zipline, the launch guide will detach your harness's tether from the safety cable and immediately clip it onto the zipline trolley (the roller device mounted on the cable itself). In fact, you'll be attached to the zipline by two different clips as a matter of safety redundancy, so you're never completely detached from anything.
• They regulate traffic
So, yes, two zipline guides accompany each tour. One always stays on the launch platform to help guests safely start each zipline. Before that, however, the other guide zips over to the landing platform and waits for each guest to arrive, making sure that each gets snagged by the zipline's braking system and that he or she makes it safely onto the platform, even if the guest comes to a stop a little short of the mark. The two guides communicate by walky-talky to determine when it's time to safely allow the next guest to start the journey across the zipline.
• They entertain
One of the most common bits of feedback we get about our guides is that they're a whole lot of fun to hang out with (literally). They're quick with the jokes and the wit, and they know how to put guests at ease, especially the ones who may be a little nervous going in. It's only a matter of time, however, before your group will be sharing big laughs in addition to the common feeling of exhilaration gained from riding the most fun ziplines in the Smokies.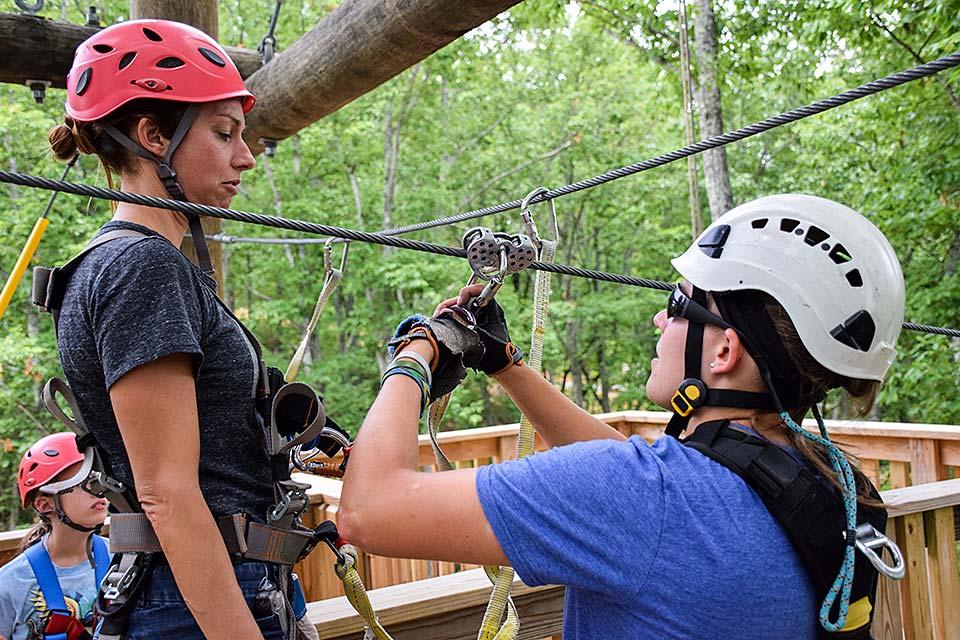 This content posted by Smoky Mountain Ziplines. Visit our home page, smokymountainziplines.com for more information on zipline adventures in the Smoky Mountains.