Blog for Zip line Attraction in the Smoky Mountains
Located in Pigeon Forge, TN and near Gatlinburg and Sevierville.
New Stuff Is Coming To The Smokies For 2020
By Ross Bodhi Ogle
Posted on March 3, 2020
There are just a couple more weeks of winter left, at least as far as the calendar is concerned. It's the time of year when folks are starting to get antsy about spring's arrival, and they're ready to shake off that winter funk for good. And with the dawn of a new season come hopes and dreams about what lie ahead – warmer weather and spring/summer travel plans. If you're thinking a getaway to the Great Smoky Mountains might be in order for 2020, read on. We've got the 411 on some new businesses opening their doors in Gatlinburg, Pigeon Forge and Sevierville this year. All in all, they promise to add some new perspectives to any visit to the Smokies.
New Attractions
If you're thinking that England is the only place to spot a double-decker bus, then think again. Now visitors to the Smokies can see these iconic two-story busses up and down the Parkway and beyond. Double Decker Bus Tours uses authentic double-decker busses from Europe to offer transportation from Sevierville to Gatlinburg and back in a continuous loop that makes 14 different stops along the way. Unlike the local trolley systems, these tours let you travel the entire route without changing vehicles, plus on-board tour guides narrate the journey and point out the best places to visit. This year, they expect to add specialty tours to destinations like Cades Cove and Harrah's Cherokee Casino.
Meanwhile, if you're looking for even more things to do, Gatlinburg is where you'll find the Anakeesta attraction, which is expanding in 2020. This summer, look for a wood and steel observation tower that offers 360-degree views of the Smokies, standing 55 feet above Anakeesta's Vista Gardens and 655 feet above downtown Gatlinburg.
In Pigeon Forge, we've been hearing about a new chairlift attraction coming to town in the near future, and while Smoky Mountain Ziplines isn't exactly a new attraction, we're happy to say that we'll be opening for the 2020 season within the next few weeks!
New Shops
The Mountain Mile Project in Pigeon Forge has been in development for a while now, and when it's fully implemented, this multipurpose project will be home to a wide variety of shops, attractions and restaurants. Some of the shops and eateries associated with The Tower Shops are coming online this year, including an REI location and Mountain Rifle Coffee Company.
New Restaurants
Get ready for the arrival of some brand-new restaurants in the area. One of the most anticipated is that of TV personality Guy Fieri's new venture, Chicken Guy, which is coming to Gatlinburg this year. The menu is built around chicken tenders and chicken sandwiches, prepared with a choice of more than 20 different sauces.
Also coming to the Smokies are the Buzzed Bull Creamery in Pigeon Forge, which serves liquid-nitrogen-infused ice cream, and Ruby Sunshine, a national chain of brunch/breakfast restaurants that now has a location in Gatlinburg.
New Events
The different seasonal festivals at Dollywood have always been a big draw, and this year, there's a new one to look forward to. The Flower and Food Festival at the Pigeon Forge theme park will run from May 8 to June 14 and will be a visual treat thanks to the half-million or so flowers and plants that will be in place throughout the park. There will also be new treats for the belly thanks to seasonal dishes like spring beef over crispy potatoes, caprese skewers and rose lemon spritzers.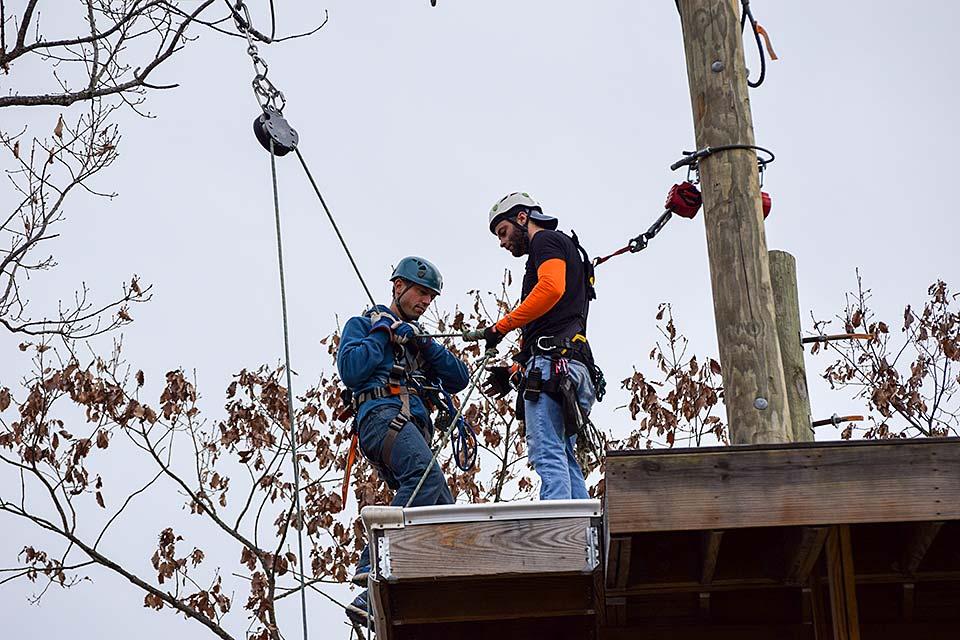 This content posted by Smoky Mountain Ziplines. Visit our home page, smokymountainziplines.com for more information on zipline adventures in the Smoky Mountains.