Blog for Zip line Attraction in the Smoky Mountains
Located in Pigeon Forge, TN and near Gatlinburg and Sevierville.
Start looking for fall colors now in the Great Smoky Mountains
By Ross Bodhi Ogle
Posted on October 10, 2015
Most of the area school systems are taking their fall breaks in early October, which means that a lot of families are going to be traveling in the Smokies in the next week or two. It's a great time of year to visit, too, because now is when the foliage is starting to undergo its annual transformation from green into the trademark oranges, reds and yellows of fall.
But it's still early enough yet that you may not see a lot of turning foliage; it all depends on where you travel and what elevations you reach. So this week, Smoky Mountain Ziplines will tell you roughly when and where you can get the best color show, and we'll even break it down according to the types of vegetation that will be making their autumnal metamorphoses first.
In early October, the trees in the higher elevations of the Smokies that are starting to show bright colors are the American beech, the yellow birch and the yellow buckeye, which are revealing shades of yellow (as the names suggest). The mountain ash, pin cherry, black cherry and mountain maple are putting out leaves of red, while the witch-hobble are showing displays of color that range from yellow to red.
The trees of the lower elevations aren't as active yet, although the sourwood and sumac are showing some bright reds, albeit in more scattered locations. Also look for some dogwoods and maples starting to turn.
Meanwhile, it's a good time to keep an eye out for fall wildflowers like goldenrod and asters, while some of the blueberry and blackberry shrubs and Virginia creeper plants are starting to change color. Other fall flowers of note right now include black-eyed Susans, pale jewelweed, ironweed, great blue lobelia, closed gentian and dogwood berries.
Below 4,000 feet in elevation, most of the deciduous trees are still predominantly green, although you might see some splashes of color dotting the slopes leading to the higher peaks.
Overall, some 100 species of native trees grow in the Smokies, the vast majority of which are deciduous. Naturally, this can make for some wonderful foliage viewing as we progress through fall. Right now, we're still probably about three weeks or so from the peak foliage colors.
Nevertheless, if you're in the Smokies this week or next, we can recommend some spots to visit where you can make the most out of the color transformations that are already occurring. You might try a scenic drive on Parsons Branch Road, Newfound Gap Road and Clingmans Dome Road.
Newfound Gap Road will take you from Gatlinburg to Cherokee, N.C., and along the way, you'll encounter wide, open vistas that are like a rolling painter's canvass. You'll wind up high enough in elevation that you should be able to see some evidence of color right now. Also, if you make the short hike to the Clingmans Dome observation tower, you'll also get panoramic views of the mountainous wooded terrain all around.
Some other driving options include Heintooga Ridge Road, Foothills Parkway (east and west) and Rich Mountain Road, which is a little-traveled road that leads into the Cades Cove community of the national park.
We've also got some beautiful foliage on our mountain here in Pigeon Forge, plus we have zipline adventures that no Gatlinburg zipline attraction can match. We hope to see you this week or next. And remember that we take reservations, which can work to your advantage as we enter the peak of fall tourism season. Walk-ins are accepted, but calling ahead is the better way to make sure you get onto our schedule.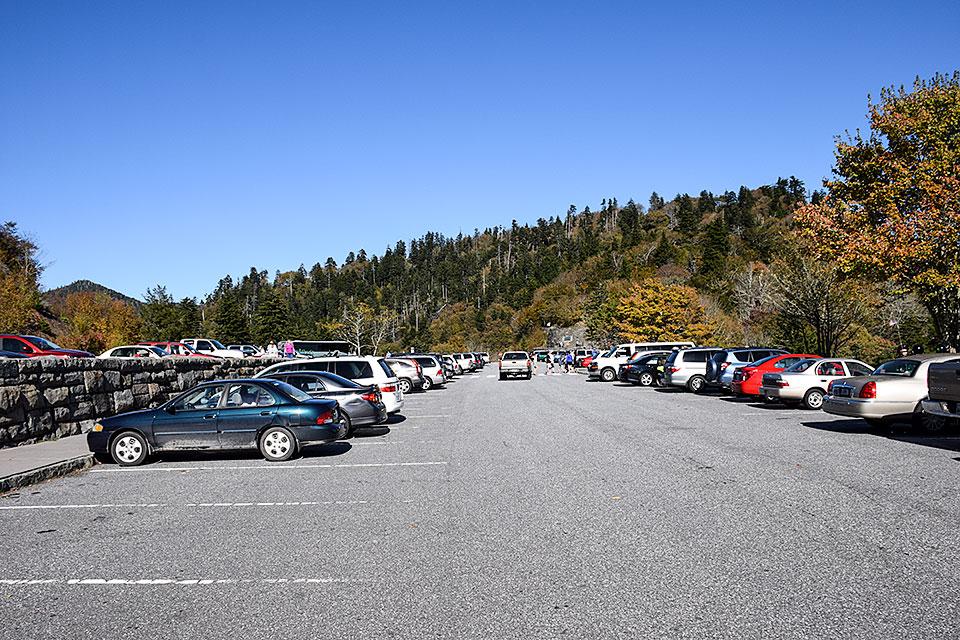 This content posted by Smoky Mountain Ziplines. Visit our home page, smokymountainziplines.com for more information on zipline adventures in the Smoky Mountains.