Blog for Zip line Attraction in the Smoky Mountains
Located in Pigeon Forge, TN and near Gatlinburg and Sevierville.
The Best Zipline Value In The Smokies
By Ross Bodhi Ogle
Posted on April 27, 2021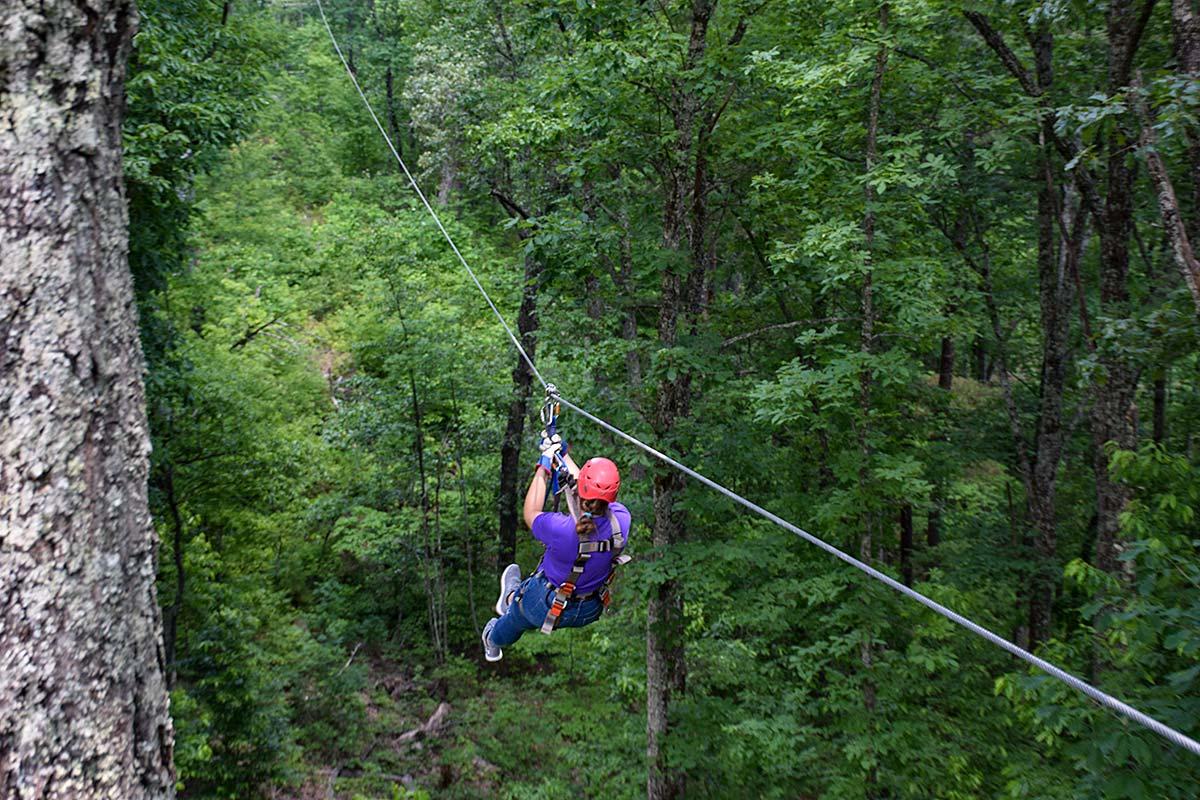 You work hard for your money. So when you decide to spend it-even if it's on something fun, like a vacation attraction-you want to make sure you're getting your dollar's worth. When you visit Smoky Mountain Ziplines, that's exactly what you get-your money's worth and a whole lot more. Read on to discover exactly what your ticket price translates into in terms of fun, excitement and value. We pack a lot of all of it into a two-hour canopy tour of the Smokies.
7 Ziplines
Unlike some other zipline attractions where you're one-and-done, our zipline course features seven lines ranging from short to long. We have one of the largest canopy tours in the area, with a total of more than 4,200 feet of zipline cable. Our longest line runs more than 800 feet, and we have lines suspended more than 150 feet above the forest floor. The course is designed, however, so that there's minimal walking in between zipline runs.
Special Features
Our course has more in store than just ziplines. Between two of our ziplines, you'll get to experience a 30-foot, controlled-descent feature that will give you some vertical thrills in addition to the horizontal ones. We also have treetop platforms between some of our ziplines that will give you a unique perspective on the surrounding forestland and the Smoky Mountains in the distance. You'll also enjoy riding in the military transport trucks we use to carry our guests from our outpost to the top of the mountain and then from the end of the last zipline back to home base.
Safety
Safety is our top priority from the very beginning of your zipline experience until the end. It begins with comfortable, high-quality gear, like full-body, five-point harnesses as well as helmets and gloves. Our canopy tour guides are experienced and know all the protocols for getting you safely from the top of the course to the bottom, including managing each tour group on the launch and landing platforms and hooking and unhooking each guest at the right time. Also, our zipline towers and cables are constructed for safety and are inspected and maintained on a regular basis.
Experience
The fact that we've been doing what we do for so long and continue to be so highly rated is another indication of the value built into your ticket price. We've been around for more than 10 years, making us the longest continually operated canopy tour in the area. And as we mentioned, our guides are experienced and well trained, so as long as you follow their guidance and instruction, you'll be in good hands for the entire tour. The guides are usually pretty entertaining to, so there's never any ho-hum time when you're waiting your turn.
Location
You won't have to drive out into the middle of nowhere to enjoy the best ziplines Gatlinburg and Pigeon Forge have to offer. We're located just two miles off the Parkway, so we're convenient to get to, but our rural setting has some of the best views of the Great Smoky Mountains you'll find anywhere in the area. You'll be close to town and still enjoy the feeling of being in a secluded area.
Amenities
Our base camp is set up to accommodate tours for groups of all kinds, whether it's a corporate outing or a family reunion. We have a large covered porch, indoor and outdoor seating, a variety of souvenirs, and all tour participants also get to enjoy free, cold, canned drinks and bottled waters. And when you reserve your tour ahead of time and book a group outing, you qualify for special discounts that make our zipline experience an even bigger value.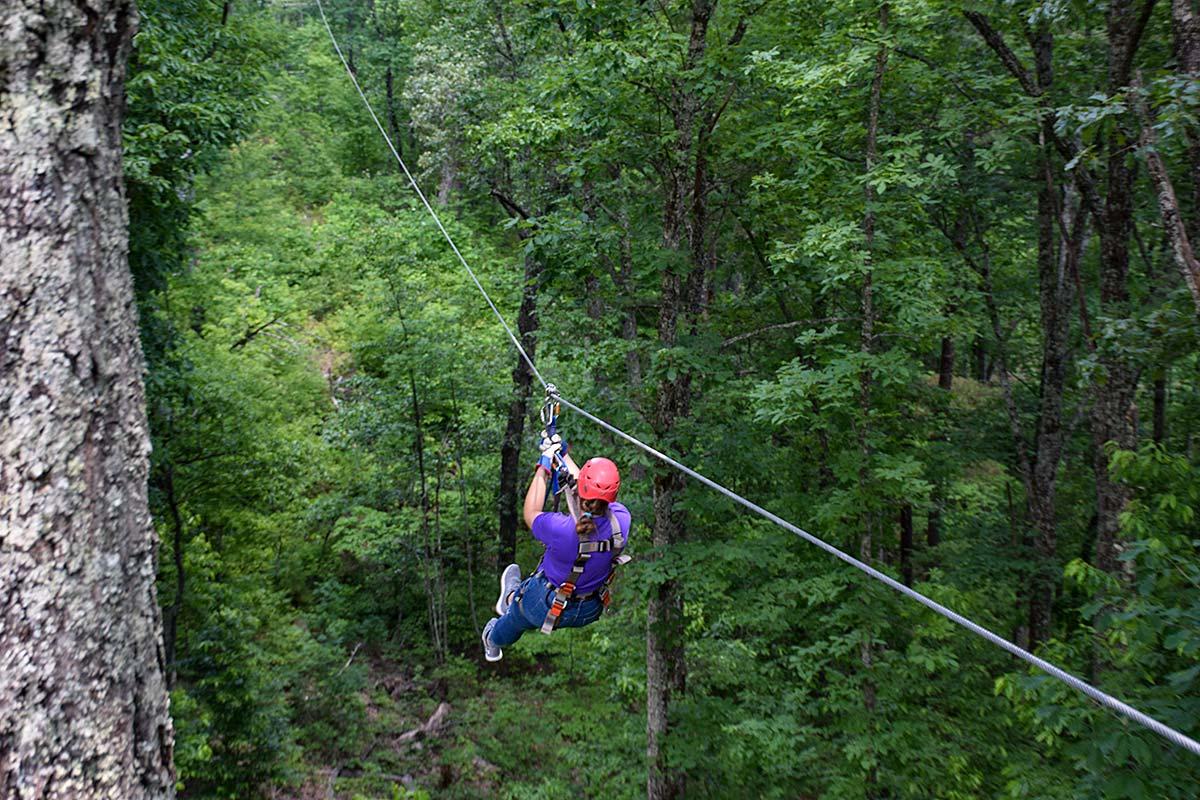 This content posted by Smoky Mountain Ziplines. Visit our home page, smokymountainziplines.com for more information on zipline adventures in the Smoky Mountains.