Blog for Zip line Attraction in the Smoky Mountains
Located in Pigeon Forge, TN and near Gatlinburg and Sevierville.
Special Events Bring National Park To Life
By Ross Bodhi Ogle
Posted on April 25, 2017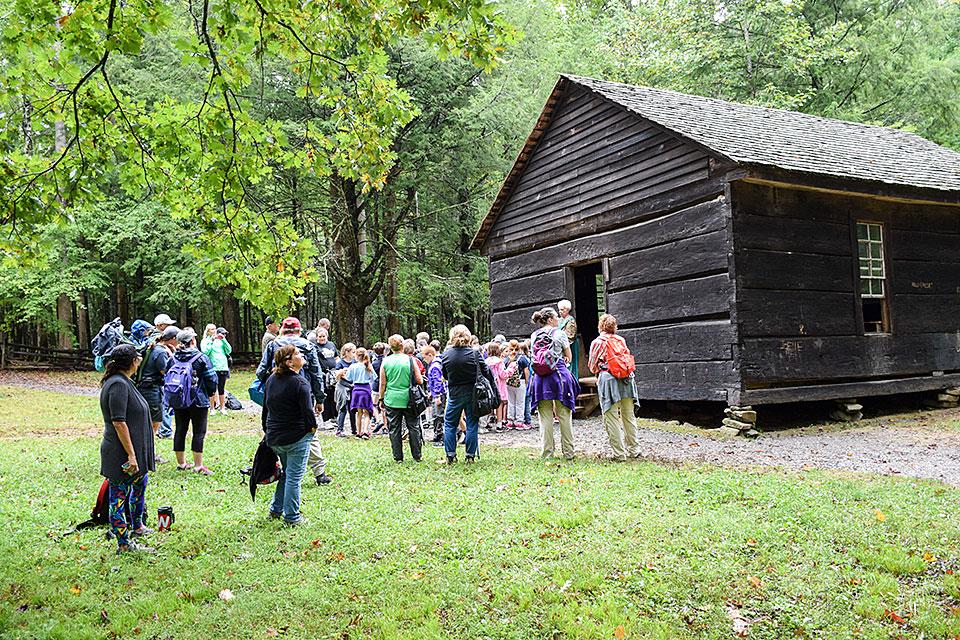 Great Smoky Mountains National Park is the number one reason people visit our little neck of the woods here in East Tennessee. With hundreds of square miles of pristine woodlands, majestic mountains, creeks and streams, and an abundance of wildlife, the park is the ideal setting for weary souls in search of a place to unplug from the busy-ness of life and reconnect with nature. Amenities like hundreds of miles of hiking trails, picnic grounds, campgrounds, historic sites and more all add up to make GSMNP the most visited national park in the country.
But there's more to the park than that. Starting around this time of year, visitors to GSMNP have access to a wide array of special events and activities, most of which are led by park rangers, that enhance the experience even more. They're easily accessible, suitable for the whole family and, best of all, absolutely free in most cases.
This week, Smoky Mountain Ziplines would like to share a sampling of just some of the events scheduled for this week in Great Smoky Mountains National Park. If you're traveling in the Smokies area, this will give you a good head start in planning your itinerary, and if you're looking at coming here later in the season, you'll at least have an idea of what's in store. All events are free unless otherwise noted.
Return of the Elk
Tuesday, April 25 – 3 to 4:30 p.m.
Cataloochee Valley, Rough Fork Trailhead
Enjoy a guided hike to where the elk acclimation pen was located and explore how, when and why the elk returned to the Smokies.
School Days at Little Greenbrier
Tuesday, April 25 – 11 a.m. to 12 p.m., 2 to 3 p.m.
Little Greenbrier Schoolhouse near Metcalf Bottoms Picnic Area
Go back in time and discover what it was like to live in a mountain community and go to school in a one-room schoolhouse.
Ranger-Led Hayrides
Thursday, April 27
Cades Cove Riding Stables (call for times)
Enjoy a ranger-led open-air hayride while viewing wildlife and discovering the diversity of Cades Cove. $14 per person.
A Walk In The Woods
Friday April 28 – 11 a.m. to 12:30 p.m.
Sugarlands Visitor Center
Get away from the hustle and bustle by taking an easy stroll and discovering stories of history and nature along this scenic, wooded trail.
Art In The Park
Saturday, April 29 (call visitors center for times)
Sugarlands Visitor Center
Art has a long history in our national parks, capturing the imagination of many an artist. Get your creative juices flowing and develop your own park-inspired masterpiece.
Junior Ranger Program
Saturday, April 29 – 1 to 1:45 p.m.
Cades Cove Visitor Center
Bring the kids for a hands-on exploration of the Smokies. Earn a badge and a certificate.
Old Town Of Elkmont
Saturday, April 29 – 2 to 4 p.m.
Behind Elkmont Ranger Station
Take an afternoon stroll with a ranger and learn about Elkmont when it was a turn-of-the-century logging boomtown.
What's In The Water?
Sunday, April 30
Sugarlands Visitor Center
Learn about and look for critters found in the waterways of the park while discovering what they reveal about the health of our streams.
While you're in the area, don't forget to come check out our Pigeon Forge and Gatlinburg ziplines. You can spend a few hours enjoying the outdoor beauty of the Great Smoky Mountains here too, and you'll have an awful lot of fun in the process. We hope to see you soon!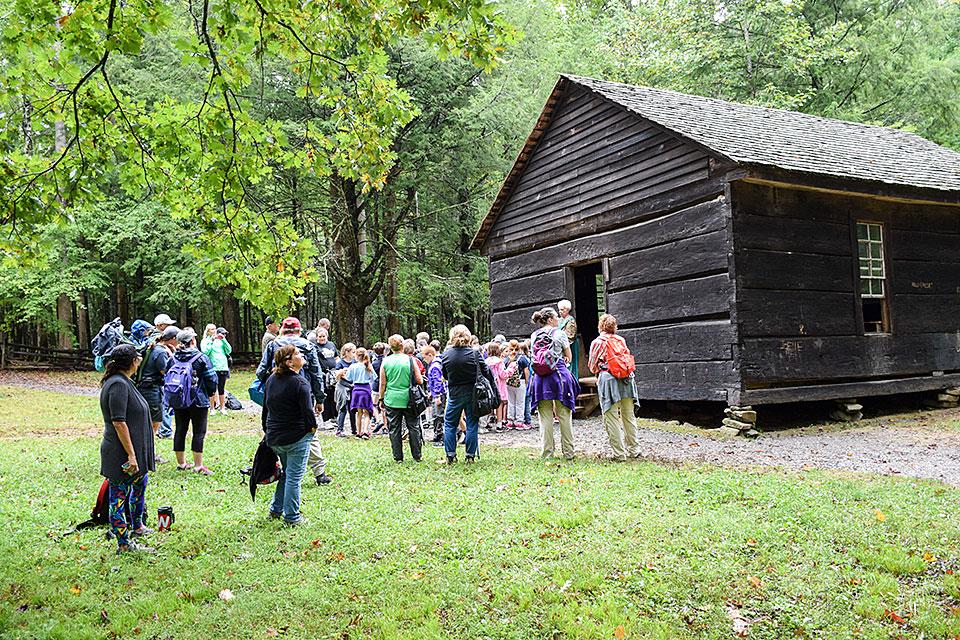 This content posted by Smoky Mountain Ziplines. Visit our home page, smokymountainziplines.com for more information on zipline adventures in the Smoky Mountains.