Blog for Zip line Attraction in the Smoky Mountains
Located in Pigeon Forge, TN and near Gatlinburg and Sevierville.
Dollywood Is Back
By Ross Bodhi Ogle
Posted on June 9, 2020
It's taking place a few months later than usual, but Dollywood in Pigeon Forge has announced that it is finally reopening for the 2020 season. Next week, in fact. But as you might suspect, it's not going to be business as usual at one of the Southeast's premier theme parks and attractions. Because the coronavirus and COVID-19 still pose a public-health concern, Dollywood managers have implemented a number of changes and protocols that will affect the way they operate and the way you experience the theme park – at least until the health crisis is gone for good.
Both Dollywood and Dollywood's Splash Country will reopen to season passholders on June 15 and 16 and to the general public on Wednesday the 17th. This week, we're passing along what we know in terms of what to expect if you decide to give Dollywood a go this weekend or in the very near future.
First, the park is limiting the number of people that go through its turnstiles every day. If you are a season passholder, you'll be required to make a reservation for your visit and purchase a date-based ticket. The park offers this service through their online reservation system.
Next, facemasks or face coverings are required for all visitors ages 3 and older. Masks have to be in line with CDC guidelines and cover the nose and mouth. All Dollywood employees will be required to wear masks. Exceptions will be made for guests who are dining, people riding certain water park and water-themed rides, and those riding some of the specific coasters at the theme park. And yes, you can take your mask off if you're posing for a photo.
A park employee will take your temperature prior to your entering the park. The cut-off temperature is 104. Anyone with that reading, as well as everyone traveling in the same vehicle with that person, will not be allowed into the park. However, a full refund or rain check will be issued for a future visit. It almost goes without saying, however, that if you aren't feeling well – even if you don't have a temperature – you should consider staying home in the first place.
Just as the park is limiting the number of guests, so are the individual rides, attractions, shops and dining facilities within the park. This is so visitors can have more space and not be forced to be within close proximity of others. And some rides, attractions (including music theaters and play areas), shops and restaurants will not be open at all. Dining facilities will also not be offering buffets or self-service food for the time being.
Physical distancing measures have been put in place, including markers in attraction and ride queues that are designed to keep everyone six feet apart. You'll also see marked barriers and social distancing reminders. Finally, park staff will be keeping high-contact touch points cleaned and sanitized more frequently, and more hand-sanitizing stations are located throughout the park.
In addition to the theme park, Dollywood's Splash Country, Dollywood's DreamMore Resort and Dollywood's Smoky Mountain Cabins are taking extra measures to ensure facility cleanliness, social distancing and guest safety.
Here at Smoky Mountain Ziplines, we're doing our part to make sure visitors to the Great Smoky Mountains are able to travel and have fun in Pigeon Forge while taking precautions to minimize our guests' risk of exposure. We do offer the advantage of being an outdoor attraction, which is one good way to decrease the chances of getting sick. Our ziplines in Pigeon Forge are known for their long track record of safety and guest satisfaction, so if you're vacationing in the mountains this summer, consider making us a stop on your travel itinerary.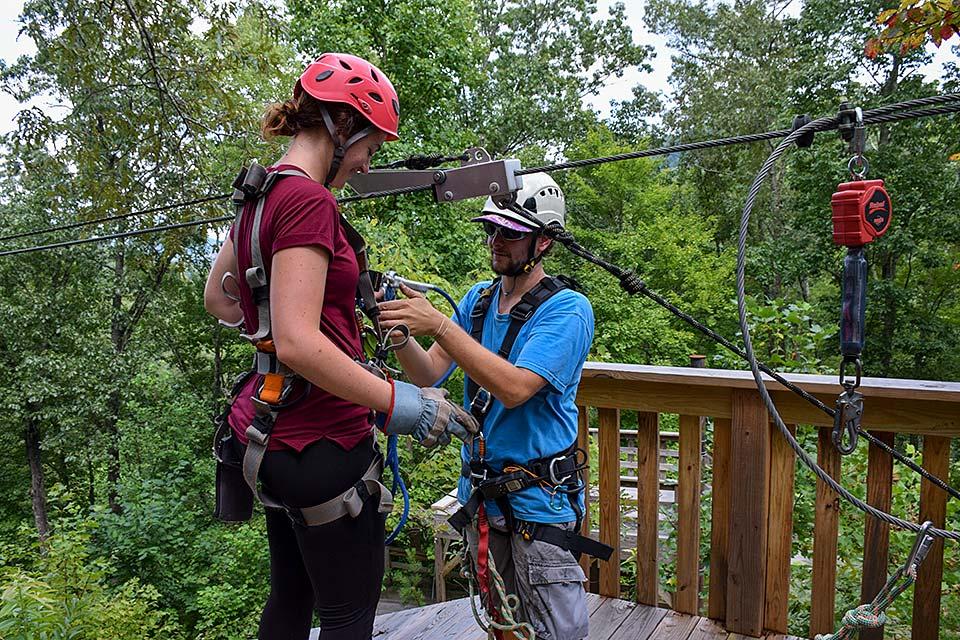 This content posted by Smoky Mountain Ziplines. Visit our home page, smokymountainziplines.com for more information on zipline adventures in the Smoky Mountains.