Blog for Zip line Attraction in the Smoky Mountains
Located in Pigeon Forge, TN and near Gatlinburg and Sevierville.
New Water Park Makes A Big Splash In The Smokies
By Ross Bodhi Ogle
Posted on August 5, 2020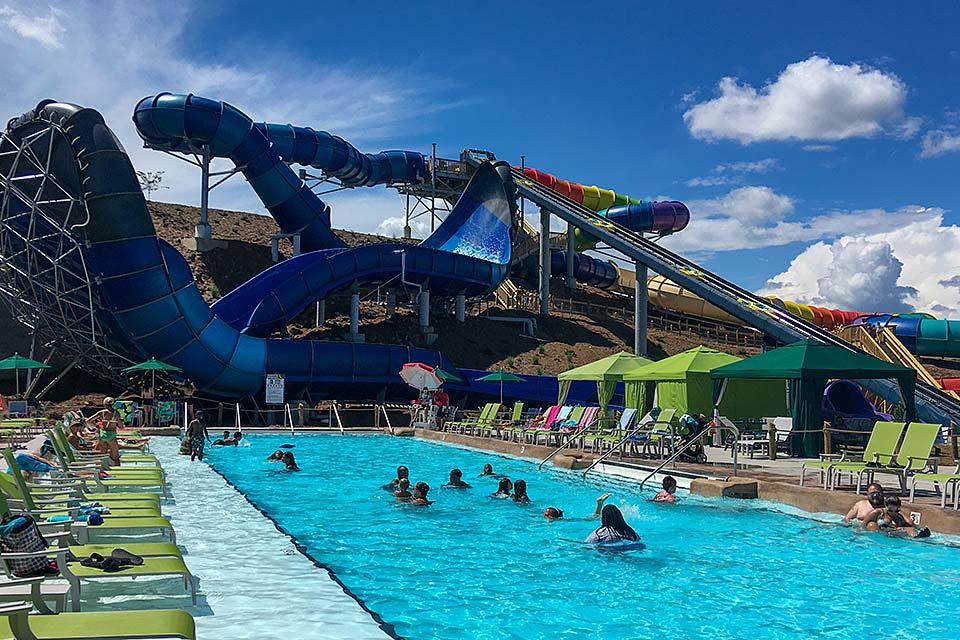 Smoky Mountain visitors seeking relief from the heat of summer have a brand-new place to play this year. Soaky Mountain waterpark has only been open a few weeks, but it has quickly become a popular place for fans of water slides, wave pools and much more. The park is located on Gists Creek Road, just off Tenn. Hwy. 66 in Sevierville. It's just a short hop from Wilderness at the Smokies and that resort's indoor waterpark.
Soaky Mountain offers nearly two-dozen different water-themed attractions, with something geared toward all ages, from the tiniest of tots to the most daring of adventurers. On the thrill-ride end of the spectrum, you might try the Avalaunch watercoaster, a two-person tube ride that's full of hills, valleys and turns before ending in a steep descent. Then there's a drop slide called Whoop, where you step into a launch capsule, and the floor drops out from beneath you, sending you on a steep drop to the bottom of the slide. Also look for a four-lane slide called Splash & Furious, where you can race your friends while riding on mats. If you've always wanted to hang ten, try your hand (actually, your feet) at the Hang 10esse surfing simulator.
If you like your water fun a little tamer, there are more easygoing water slides as well as a large wave pool and the Black Bear Rapids river ride. On that attraction, you float in tubes, but unlike the usual lazy river, this float has waves and rapids. Also look for the Slippery Salamanders inflatable water obstacle course as well as Coyote Springs, which is just a regular swimming pool where guests can take a break from the action and relax.
Younger children may prefer attractions like The Hive, a play zone that has activities like a water bucket dump and small body slides. Boomer's Bay has pint-sized versions of the big-kid rides, and there are several other scaled down water slides that still offer plenty of thrills for the little ones.
While Soaky Mountain is all about having fun on the water, the park has a lot of amenities on site to cater to its guests. If you're hungry, look for food vendors serving tacos, nachos, candy, milkshakes and more. Meanwhile, the Mountain Mercantile shop has souvenirs, keepsakes and gear, just in case you forgot to bring something like towels, sunscreen or flip-flops.
The park also has locker rentals and cabana rentals that are offered at different locations throughout the park. Cabana rentals include an open-air pop-up tent with tables and chairs.
Right now, the park is open 10 a.m. to 7 p.m. daily, but beginning August 17, it will begin closing at 6 p.m. on weekdays. Soaky Mountain will run on weekends only beginning September 12, and depending on the weather, they may run on weekends as late as September 27. Day tickets and season passes are available. Tickets are not required for children ages 2 and younger.
Of course, Soaky Mountain is just one way to have outdoor fun this summer in the mountains. Another is to visit us at Smoky Mountain Ziplines. Our zipline in Sevierville, TN, offers a different kind of thrill. Instead of plummeting down a waterslide, we let you fly through the air on our seven different lines in the lush woodlands of the Smokies foothills. And when you think about it, flying through the air is another way to stay cool in summer. You could even try ziplining in the morning and doing a waterpark in the afternoon for the ultimate cool day in the Smokies!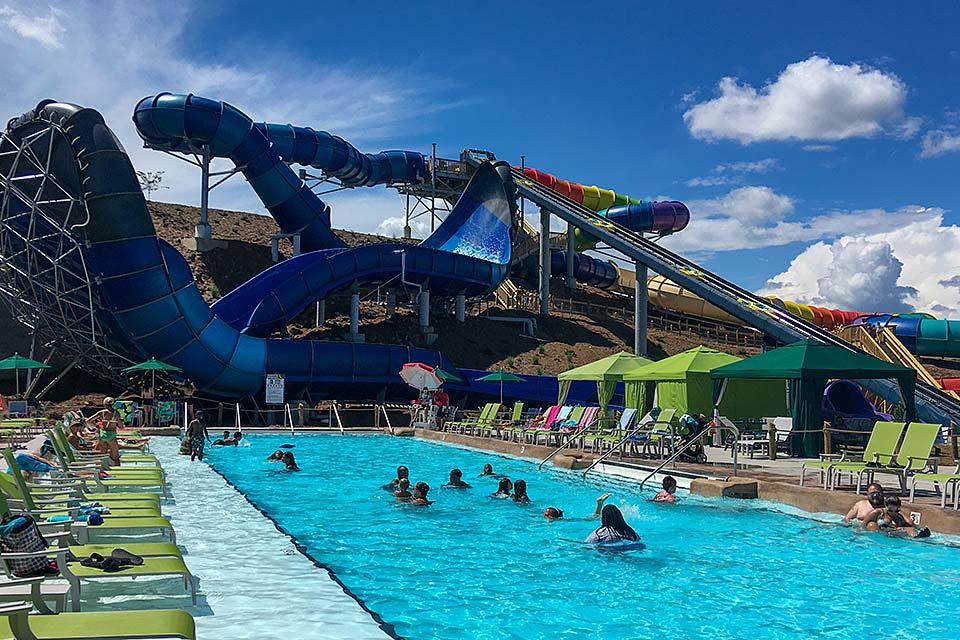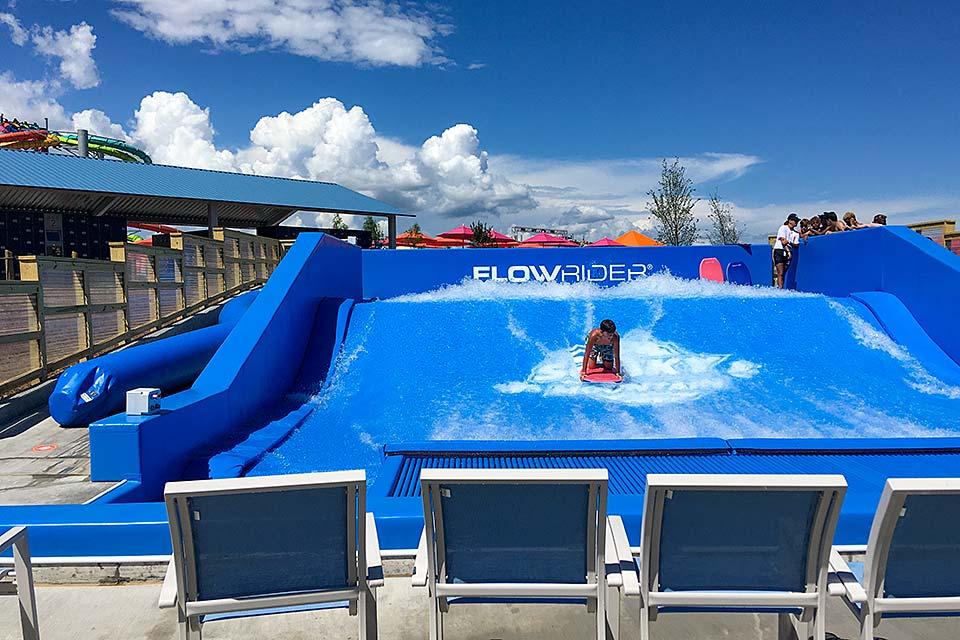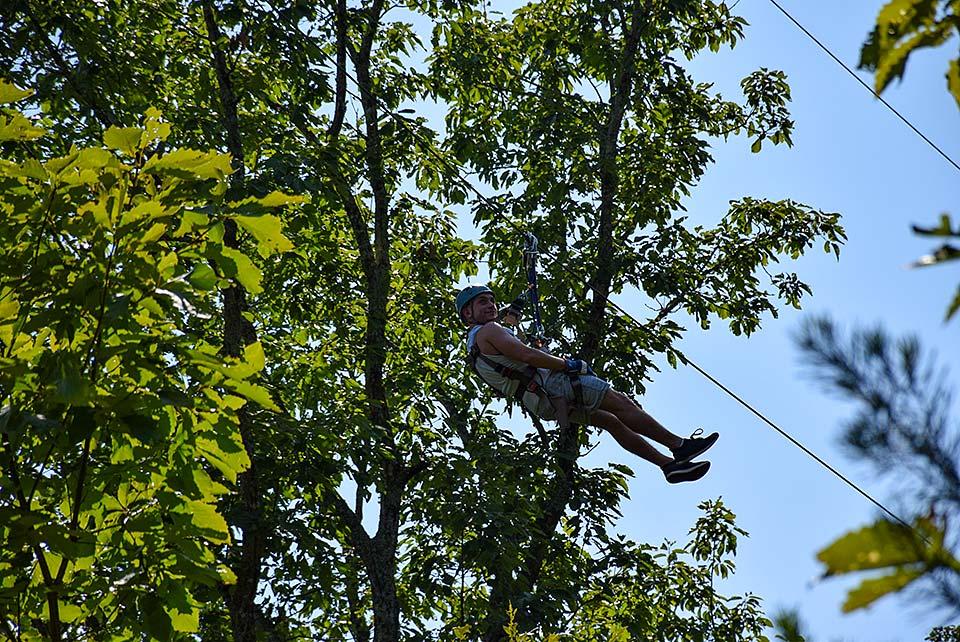 This content posted by Smoky Mountain Ziplines. Visit our home page, smokymountainziplines.com for more information on zipline adventures in the Smoky Mountains.