Blog for Zip line Attraction in the Smoky Mountains
Located in Pigeon Forge, TN and near Gatlinburg and Sevierville.
Theme Park Overview – Part One
By Ross Bodhi Ogle
Posted on September 13, 2022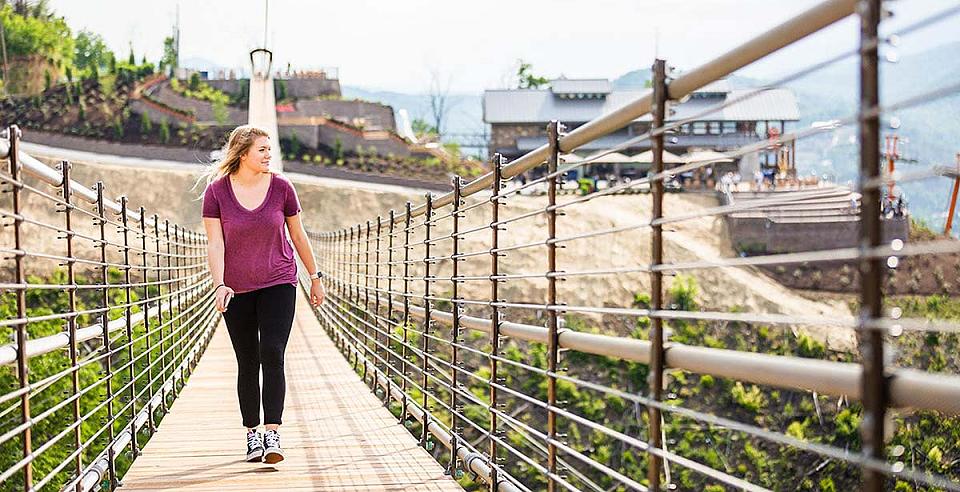 For many years, theme parks weren't exactly a common sight in the Great Smoky Mountains. Dollywood (and its predecessors - Silver Dollar City, Gold Rush Junction, Rebel Railroad) and Ober Gatlinburg Ski Resort were practically the lone holders of that title for decades. Smaller theme parks have come and gone over the years too (anyone remember attractions like Magic World or Porpoise Island in the '70s and '80s?), but none of them enjoyed the same popularity or longevity as its bigger-name rivals.
But these days, Dollywood and Ober Gatlinburg aren't the only game in town when it comes to theme-parks. In fact, those legacy attractions have more competition than ever, so at Smoky Mountain Ziplines, we thought we'd catch you up on several more destinations in the Smokies that offer a wide array of experiences for all ages.
Anakeesta
This Gatlinburg attraction, which sits on a mountaintop overlooking downtown, has been growing in popularity since it launched in 2017. The immersive park offers an authentic Smoky Mountain experience on a 70-acre site situated 600 feet above the heart of the city. It all starts with a ride on the Chondola (a chairlift or enclosed gondola that takes you from street level up to the mountaintop) and continues with activities like the Treetop Skywalk and its suspended bridges as well as AnaVista Tower, the highest point in downtown Gatlinburg to offer 360-degree views of the area. Also look for a mountain coaster, netted play areas for kids and the Memorial Forest Walk. Food, beverage and entertainment vendors round out the experience.
This year, Anakeesta will begin a major expansion project that will nearly double the park's size by 2024. The $34 million endeavor will include the Astra Lumina Enchanted Night Walk, followed by a European-themed village with a birdhouse-themed play zone for kids, and then a new mountain coaster called Hellbender. Finally, the expansion will feature interactive waterfalls, walking trails, cave systems, a new restaurant and new retail areas.
SkyLift Park
This park is similar to Anakeesta in that it sits on a mountaintop overlooking downtown Gatlinburg. The key components include SkyLift, the original chairlift ride that has connected the downtown Parkway to Crockett Mountain for decades, as well as newer elements like SkyBridge, SkyDeck and SkyTrail. SkyBridge is the longest pedestrian cable bridge in North America, stretching some 700 feet across a deep valley gorge. Guests can walk at their own pace while enjoying panoramic views of the mountains, not to mention the 30-foot see-through section of the bridge's flooring. The bridge stands 1,800 feet above sea level and about 500 feet above downtown. SkyDeck offers a scenic restful spot to kick back and take in the gorgeous mountain scenery surrounding the park, while SkyTrail offers a network of elevated boardwalk and natural trails that allows guests to traverse the gorge's rim on both sides.
The Island
Located in Pigeon Forge, this popular destination is a multiuse experience that offers rides and attractions as well as lots of shops, restaurants and even onsite lodging. Ride highlights include the SkyFly: Soar America movie ride, The Escape Game, a ropes course, a variety of kiddie rides and the Great Smoky Mountain Wheel, a giant observation wheel that stands 200 feet tall. Its glass-enclosed gondola cars seat as many as eight guests in climate-controlled comfort. Dining options include the Margaritaville restaurant as well as Paula Deen's Family Kitchen, just to mention a couple of the many full-service eateries and food vendors found on site. And speaking of Margaritaville, that's also the name of the hotel and resort located on the property. The Island is also known for its daily fountain shows as well as unique specialty shops like the Big Rocky Candy Kitchen, Build-A-Bear Workshop, Pepper Palace and Puzzled, which offers one of the region's largest selections of jigsaw puzzles.
Check back next week for even more theme park thumbnails, which will include some very familiar names.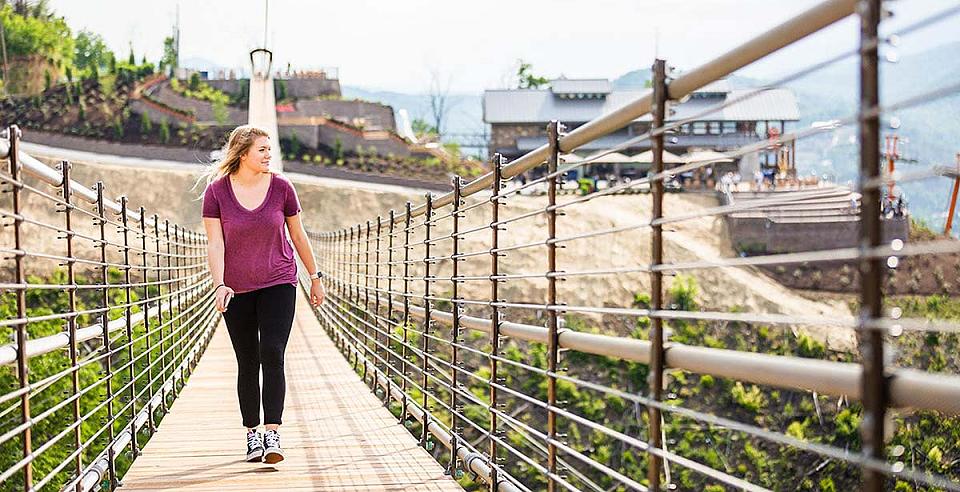 This content posted by Smoky Mountain Ziplines. Visit our home page, smokymountainziplines.com for more information on zipline adventures in the Smoky Mountains.