Blog for Zip line Attraction in the Smoky Mountains
Located in Pigeon Forge, TN and near Gatlinburg and Sevierville.
Go On A Weekday Getaway
By Ross Bodhi Ogle
Posted on August 2, 2022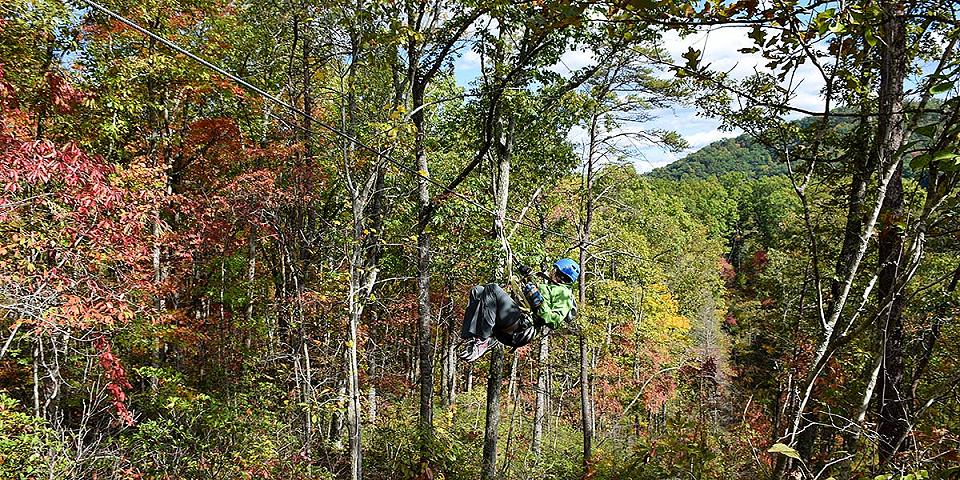 For many people, Christmas is regarded as "the most wonderful time of the year." For many parents of younger children and teens, however, the most wonderful time of the year is right now, August, when the kids are heading off to take on a new school year wearing backpacks stuffed full of notebooks, pens and calculators.
If you're not sure how to fill the vacuum suddenly created by the absence of kiddos, we have a few ideas for some fun and creative ways to fill the void on at least one of those days. If you're a stay-at-home parent who suddenly has more time on their hands, or you just need to take a day off from work to blow off some steam, the following are all suggestions for things you can do in the Great Smoky Mountains - whether you're venturing out by yourself or sneaking off for a getaway with the spouse - that will hopefully both relax and recharge and enable you to handle all the after-school drama that's sure to come.
Try ziplining!
We're still going strong here at Smoky Mountain Ziplines. We schedule multiple tours every day, including weekdays, until the weather turns substantially colder. So if you want to head out on a solo trip to see what it's like or maybe even get together a group for a mother's (or father's) day out, we can turn your mid-week doldrums into the adventure of a lifetime. Whether you've been ziplining before or not, we'll take good care of you, from getting you geared up to zipline Sevierville, TN to teaching you everything you need to know about how to ride a zipline and enjoy every thrilling minute of the experience. The ziplines alone are a blast, but most of our customers also enjoy interacting with our guides. From start to finish, we offer a highly rated Smoky Mountain outing that you'll always remember.
Dollywood
We actually prefer visiting the theme park on weekdays as opposed to weekends. On weekends, Dollywood can be quite full of visitors, meaning that everything from parking to waiting in line to ride rides and see shows can take longer than usual. In the end, that adds up to more down time and less fun time. Weekdays can still be pretty busy too, but once schools start back up, there's a noticeable drop-off. Historically, Tuesdays are one of the slowest days of the week. You'll see fewer kids at Dollywood on weekdays right now and more adults just looking to enjoy a slightly more laid-back day at one of the South's most popular theme parks.
Enjoy the national park
Like Dollywood, Great Smoky Mountains National Park sees its highest levels of visitation on weekends, so if you're interested in heading out for a scenic hike or exploring historic sites in the Cades Cove community, we recommend a weekday trip. High-traffic sites like Cades Cove and Elkmont are much more manageable in terms of traffic and accessibility. And if one of the reasons you enjoy hiking is to seek out peace and solitude in the mountains, you're more likely to find both on a weekday hike to a destination like Chimney Tops, Mt. LeConte or Charlies Bunion.
Theater matinees
This option works on multiple levels. First, by visiting a music theater on a weekday, you're visiting at a time when those entertainment venues see their lightest turnouts already; the evening shows are the ones that are the biggest draws. But by taking in a music or comedy or magic production, you're also treating yourself to entertainment in an air-conditioned venue. And this time of year, that can come as welcome relief to the potentially brutal, hot days of summer. So whether you're visiting a venue like Dolly Parton's Stampede or The Comedy Barn, The Sounds of Soul or Country Tonite, you'll find a production that's bound to be appealing to someone.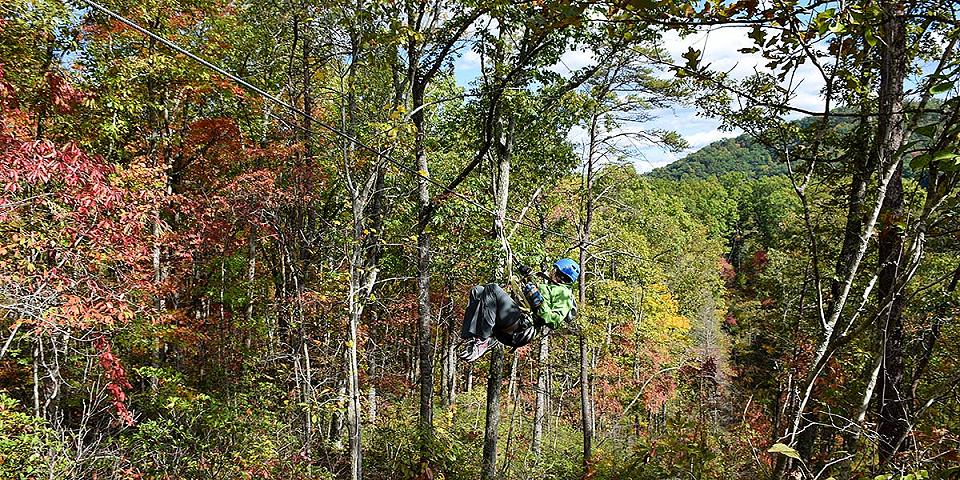 This content posted by Smoky Mountain Ziplines. Visit our home page, smokymountainziplines.com for more information on zipline adventures in the Smoky Mountains.