Blog for Zip line Attraction in the Smoky Mountains
Located in Pigeon Forge, TN and near Gatlinburg and Sevierville.
Coasterpalooza! Coasting Your Way To Vacation Fun - Part 2
By Ross Bodhi Ogle
Posted on June 22, 2021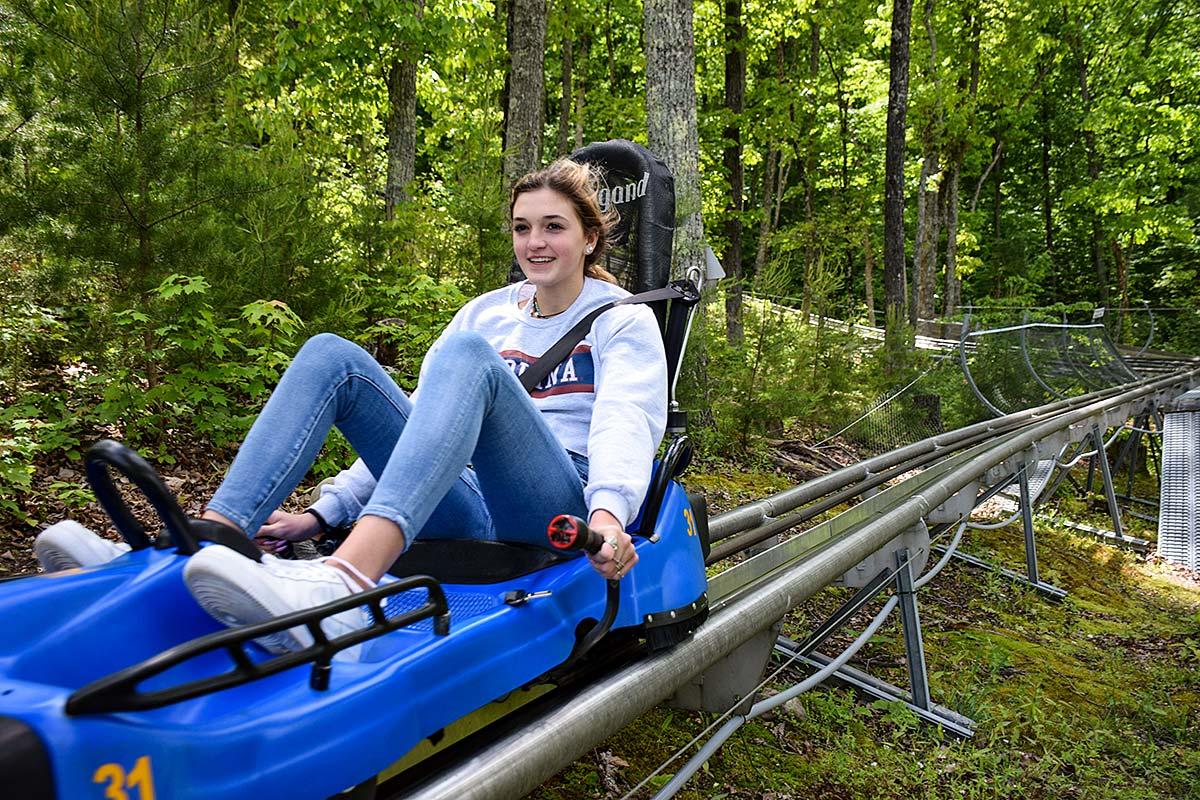 In our last post, we introduced you to four cool alpine coasters in the Great Smoky Mountains. In case you missed it, we're not talking about the giant roller coasters at theme parks like Dollywood. Mountain coasters are smaller, downhill tracks on which one or two passengers zoom from top to bottom with the assistance of gravity and apply brakes to control their speed. Some of these coasters can reach speeds up to 35 miles per hour.
This week, we're going to round out the lineup of what's in store for Smoky Mountain visitors in search of downhill thrills.
Smoky Mountain Alpine Coaster
Located in Pigeon Forge, this coaster is the longest of them all, with a track that measures approximately a mile in length and a ride time of about eight minutes. The course provides long swooping S curves and large helixes. The first half of the ride stays low to the ground before getting into the curves and twists. It was the first of the recent crop of alpine coasters to open in the Smokies, dating back to 2013. It reaches a top speed of nearly 30 miles per hour.
Power Coaster at Rowdy Bear Mountain Adventure Park
Last week, we mentioned the Gatlinburg location of Rowdy Bear Mountain Adventure Park and the mountain coaster they have there. But you have to go the Pigeon Forge location of Rowdy Bear to ride the CoasterKarts on what they claim is the world's first power coaster. Like other alpine coasters, riders control their speed, but it's different in that this one utilizes a powered system with electrical bars installed in the track that make the carts move forward. The two-passenger vehicles allow guests to ride side-by-side, and the speed is controlled by a footbrake instead of a handbrake.
Ski Mountain Coaster at Ober Gatlinburg
In a way, Ober Gatlinburg introduced the downhill coaster concept to the Smokies decades ago with its alpine slide attraction. That slide was based on a similar idea of using a hand brake to control your speed as you race downhill. Ober Gatlinburg's Ski Mountain Coaster has put that same experience on tracks. In this case, it's a great way to introduce younger kids to coasters, because it has the shortest height requirement of all the local mountain coasters-36 inches. Kids ages 3 and 4 are also admitted free with a paying adult. The top speed is only 25 miles per hour, which makes it a little more family-friendly than some of the other coaster attractions.
The Coaster at Goats on the Roof
This attraction is located between Pigeon Forge and Wears Valley. It's a unique roadside stop featuring live goats that live and play on top of the attraction's roof. But they also have an alpine coaster. It's actually the second longest of them all at approximately 4,500 feet in track length. The ride time runs around seven minutes, and it reaches speeds of around 27 miles per hour. It has a number of twists and turns, but if you do get bored, you can always look to see what the goats are up to.
Alpine coasters aren't the only way to experience high-speed excitement when you're visiting East Tennessee. Our Smoky Mountain ziplines offer a combined 4,200 feet of fun. And in our case, no brakes are necessary until you reach the end of each zipline. Along the way, it's all speed-along with heights of up to 150 feet and some of the most remarkable views of the mountains you'll find anywhere in the area. No worries, though. If you're coming in too fast toward the landing platform, the automatic braking system will kick in to slow you down for a gentle touchdown.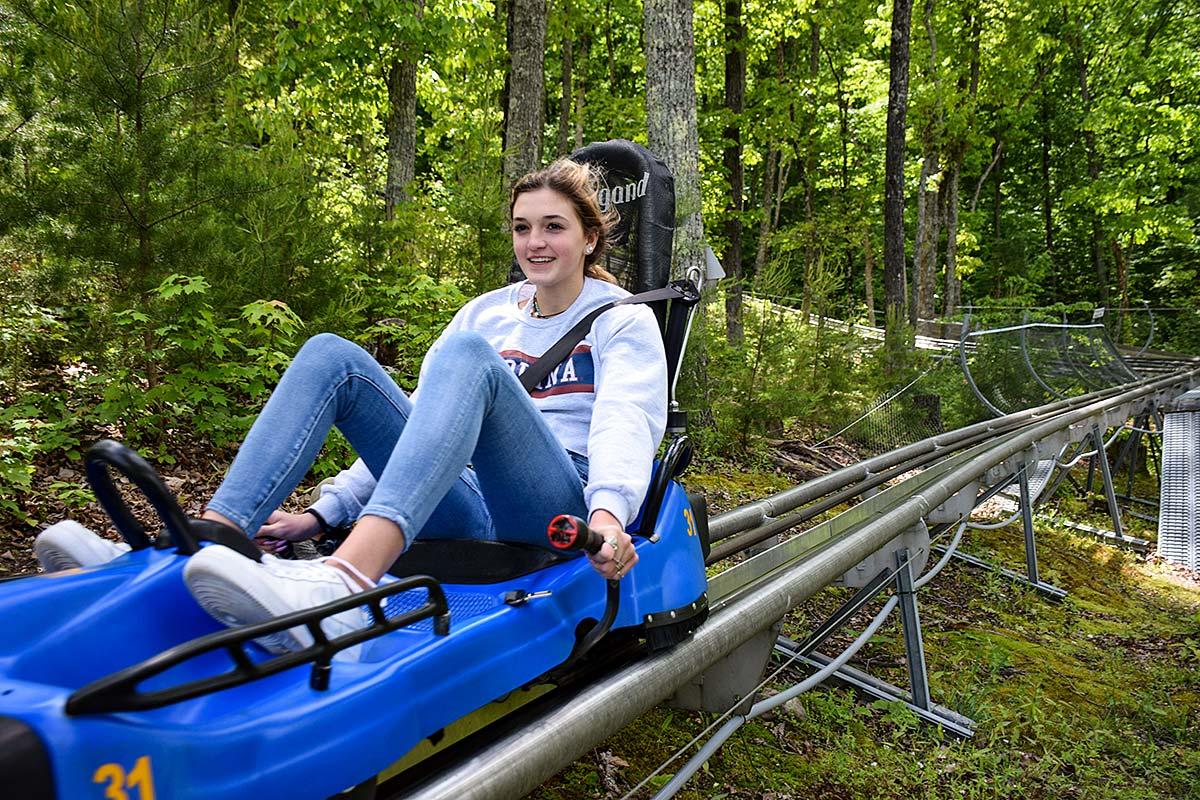 This content posted by Smoky Mountain Ziplines. Visit our home page, smokymountainziplines.com for more information on zipline adventures in the Smoky Mountains.