Blog for Zip line Attraction in the Smoky Mountains
Located in Pigeon Forge, TN and near Gatlinburg and Sevierville.
Don't Forget About Tennessee's State Parks
By Ross Bodhi Ogle
Posted on January 7, 2020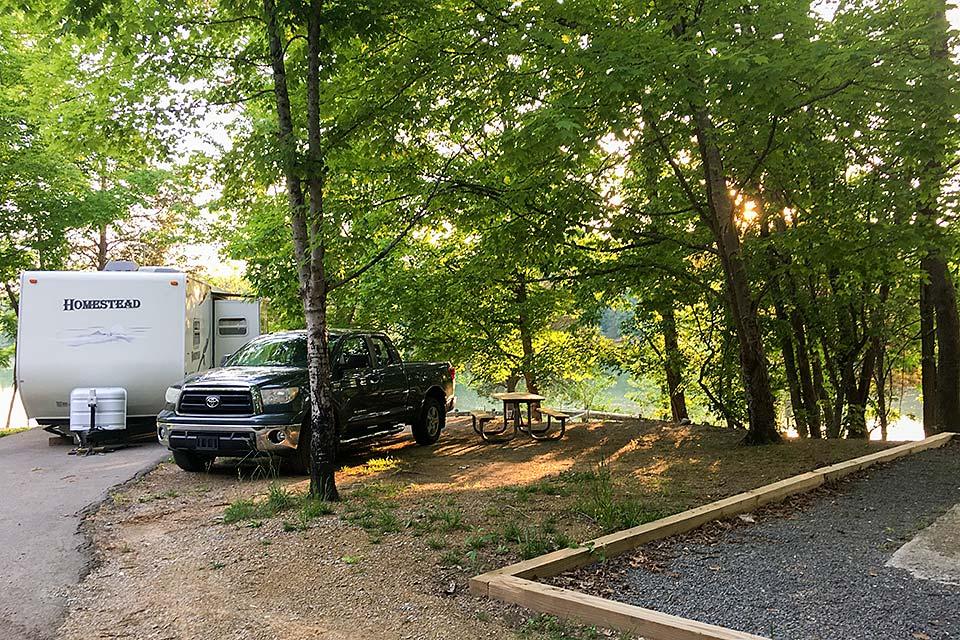 With an entire mountain range running along its spine, Great Smoky Mountains National Park is undoubtedly the geographic centerpiece of the East Tennessee and Western North Carolina region. It's the most visited national park in America, receiving close to 10 million guests each year. With a wealth of hiking, camping, fishing and picnicking opportunities (and much more), GSMNP is the very reason that a tourism industry exists here in the first place. It's been that way for decades, and it will likely continue that way for decades to come.
But if you happen to be visiting us in the Smokies, keep in mind that Tennessee has one of the finest state park systems in the country, offering dozens of places to explore, play and relax that you may not have even been aware of. Many of these parks offer opportunities and sights that you can't find in GSMNP. Collectively, Tennessee's 56 state parks contain 1,300 miles of hiking trails, 372 cabins, 36 campgrounds and more than 80 waterfalls.
That doesn't mean you shouldn't still visit Great Smoky Mountains National Park; in fact, you could perhaps work in a state park (or two) on your way to or from the Smokies and still enjoy everything that GSMNP has to offer. Read on to learn about just a few of the state parks within a few hours' drive of our base here at Smoky Mountain Ziplines.
Big Ridge State Park
Big Ridge State Park was one of five demonstration parks developed by the Tennessee Valley Authority in cooperation with the National Park Service and the Civilian Conservation Corps as an example of public recreation development along TVA lakeshores. The heavily forested, 3,687-acre park lies on the southern shore of TVA's Norris Lake in Union County, Tennessee. Amenities include 19 rustic one-bedroom cabins, 50 campsites on or near Norris Lake, a sandy beach next to Big Ridge Lake and year-round fishing from anywhere on the shore of the lake.
Indian Mountain State Park
Indian Mountain State Park is a multi-use facility in Campbell County near Tennessee's northern border. In addition to providing camping and recreation opportunities, the 200-acre park is unique in that it was developed on reclaimed strip mine land. Park visitors can enjoy picnicking, camping, and two walking trails, where they have the opportunity to view a variety of wildlife. Among its amenities are 49 camping sites with paved pads, a swimming pool that's open in summer and several ponds for fishing for bluegill, bass, crappie and catfish.
Norris Dam State Park
This one is fairly close to our home base here in the Smokies. It's also located at Norris Lake, regarded as one of the most beautiful and pristine reservoirs in the TVA system. Guests of the park can take advantage of cabins ranging from rustic to deluxe, and picnic areas on the east and west sides of the park have features like tables, grills, playgrounds, pavilions and restrooms. Also look for a seasonal pool and ample boating and fishing opportunities along the lake's 700 miles of shoreline.
Panther Creek State Park
Covering approximately 1,435 acres, this park is located on the shores of Cherokee Reservoir, an impoundment of the Holston River. Great Smoky Mountains National Park is located about 45 miles south. Legend has it that both Panther Creek and Panther Springs - located about 1.5 miles southeast of the park - received their names based on the claim of Colonel Bradley of Virginia, who, while exploring the area, shot a panther that fell into the spring. The park has 50 campsites with all the amenities as well as a seasonal swimming pool and awesome boating and fishing on Cherokee Lake.
Warriors Path State Park
Warrior's Path State Park was named for the park's proximity to the ancient war and trading path used by the Cherokee. Since that time, the park land has known a long history of travelers and is still a pathway for modern-day outdoor enthusiasts. The 950-acre area was acquired from the Tennessee Valley Authority in 1952 to serve the people who live in or visit this section of Northeast Tennessee. It is situated on the shores of TVA's Patrick Henry Reservoir on the Holston River. In addition to some 135 campsites, Warriors Path has boating and fishing on the reservoir and an 18-hole golf course that's one of the most popular in the Tennessee state park system.
We hope this helps get you started with our Tennessee state parks. But we should remind you that there's one thing you can't do in our state parks or the national park… You guessed it. Ziplining! Fortunately, our Pigeon Forge zipline attraction will be open in just a couple of months, so we hope you'll work us into your travel plans the next time you go exploring our parks.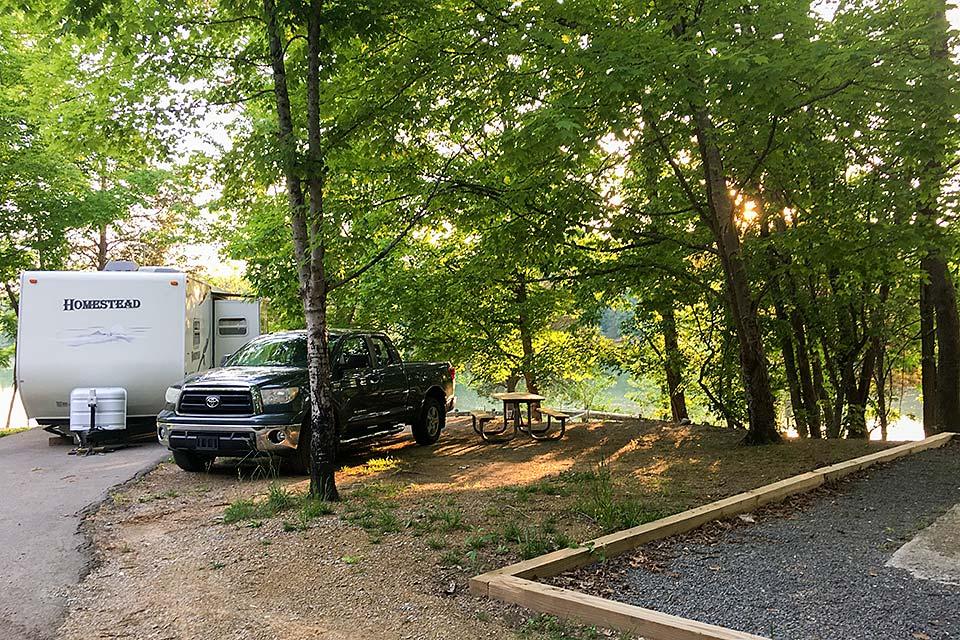 This content posted by Smoky Mountain Ziplines. Visit our home page, smokymountainziplines.com for more information on zipline adventures in the Smoky Mountains.