Blog for Zip line Attraction in the Smoky Mountains
Located in Pigeon Forge, TN and near Gatlinburg and Sevierville.
Attractions With Curb Appeal
By Ross Bodhi Ogle
Posted on March 30, 2021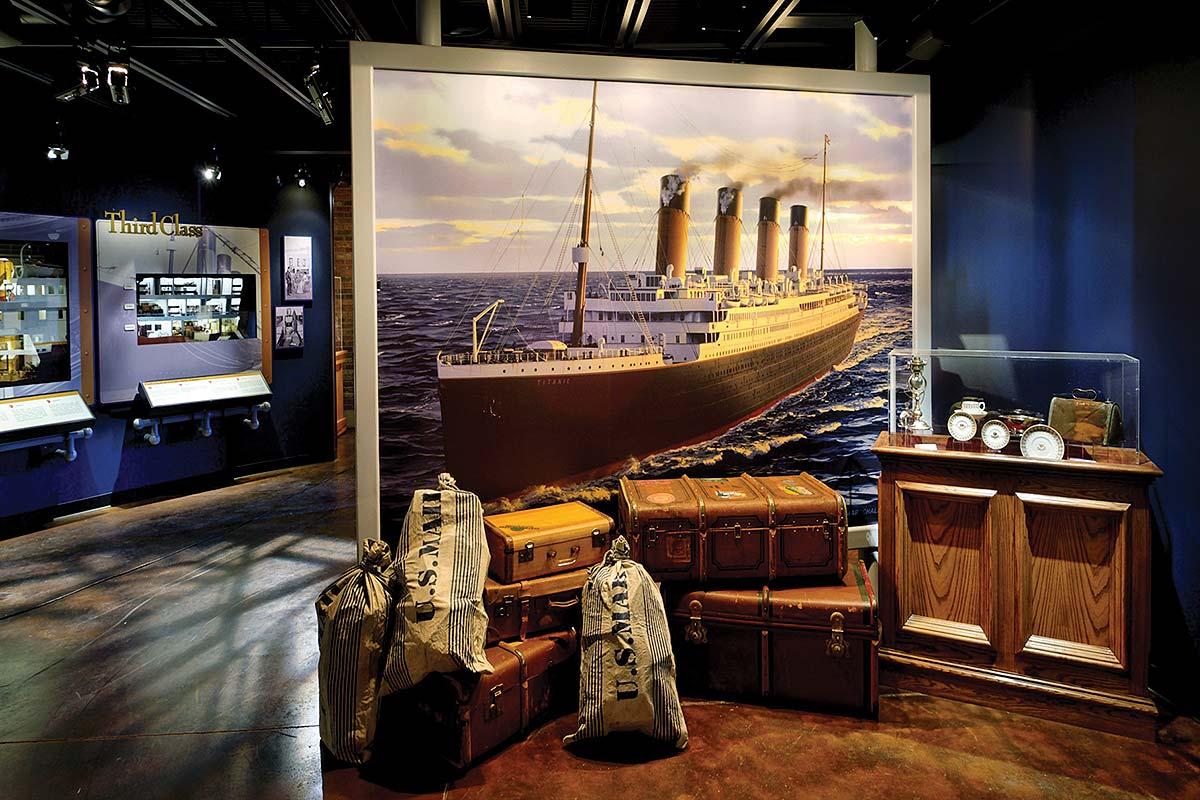 When it comes to attractions, the Smokies suffer from an embarrassment of riches, as they say. Between Gatlinburg, Pigeon Forge and Sevierville, dozens and dozens of attractions make it their business to entertain the millions of people who visit the area every year. You'll find all kinds, from mini golf courses and go-cart tracks to outdoor experiences like our Sevierville zip line tour.
Many of those businesses, however, are concentrated along the Parkway in their respective communities, which means they benefit from being in plain view as visitors motor along the main drag. But that also means the competition for eyeballs can be fierce. Lately, we've seen more and more businesses trying to one-up each other in an effort to stand out from the crowd and make themselves look like the coolest, most fun place to visit.
This week, we're going to point out some of the places that have taken curb appeal to the next level. Not that they need our help. If you've ever driven through Pigeon Forge on your way to Smoky Mountain Ziplines, chances are you've already noticed them.
Titanic Museum Attraction
As you follow the Parkway from Sevierville into Pigeon Forge, there's no mistaking when you've reached this literal titanic attraction. The museum is housed in a half-scale replica of the famed ocean liner, which sank in the North Atlantic in April 1912 after striking an iceberg and taking on water. Roughly half the ship's length, including two of its smokestacks, is re-created in full detail, and the way the attraction's entrance is set up, it looks as if the ship is docked alongside the ticketing offices for the White Star line. You'll see water effects that make it look as if the bow of the ship is plowing through the ocean, and there's a full-scale replica of Titanic's mighty anchor.
This museum delivers on the inside too. The self-guided tour takes guests on an entertaining and informative journey into all aspects of the ship and its history, including its construction, the makeup of its passengers and crew, its mechanical workings and what daily life on board was like. You'll view hundreds of recovered artifacts, and there are lots of interactive exhibits that give guests unique insights into what it might have been like to be on board Titanic on the fateful night of its sinking.
WonderWorks
This is another Parkway attraction in Pigeon Forge you probably won't miss. This one has been around for several years, but it's still a favorite. Built on the site of the former Music Mansion Theatre, WonderWorks appears as if a stately columned institution somehow landed upside down on the old music theater building. It's all part of the backstory at this interactive museum, where learning and fun go hand in hand. According to the legend, a Professor Wonder was conducting an experiment at his top-secret lab in the Bermuda Triangle, when his attempt to harness the power of a tornado went terribly wrong, and out-of-control winds carried the entire building hundreds of miles away to its current location.
Yep, that's a hard tale to swallow, but the effect is impressive, and the attraction is worth the trip. Inside, the self-guided tour takes you through galleries that explore different realms of the physical world thanks to a series of interactive exhibits and activities.
Hollywood Wax Museum
When you spot King Kong clinging to the top of the Empire State Building, you'll know you're getting close to this Pigeon Forge attraction. The facility is ensconced in a life-size metropolitan cityscape complete with towering skyscrapers. And an angry Kong is hanging onto the side of one of them. The façade also features a larger-than-life, Mt. Rushmore-style sculpture of screen legends John Wayne, Elvis Presley and Charlie Chaplin. The museum tour itself showcases dozens of lifelike wax replicas of celebrities from film, television and music.
Beyond The Lens!
This Pigeon Forge attraction has a little bit of everything, from an exploration of the history of famous crimes to a red-carpet walk in front of the paparazzi to more traditional entertainment like an escape room and an alien egg pit (ball pit). There's also a motion movie ride, multiaxis bumper cars and more. It's all housed in a building that appears as if a nearby skyscraper has collapsed on top of the museum. We're not sure if there's a backstory for this or not, but it's eye-catching nonetheless.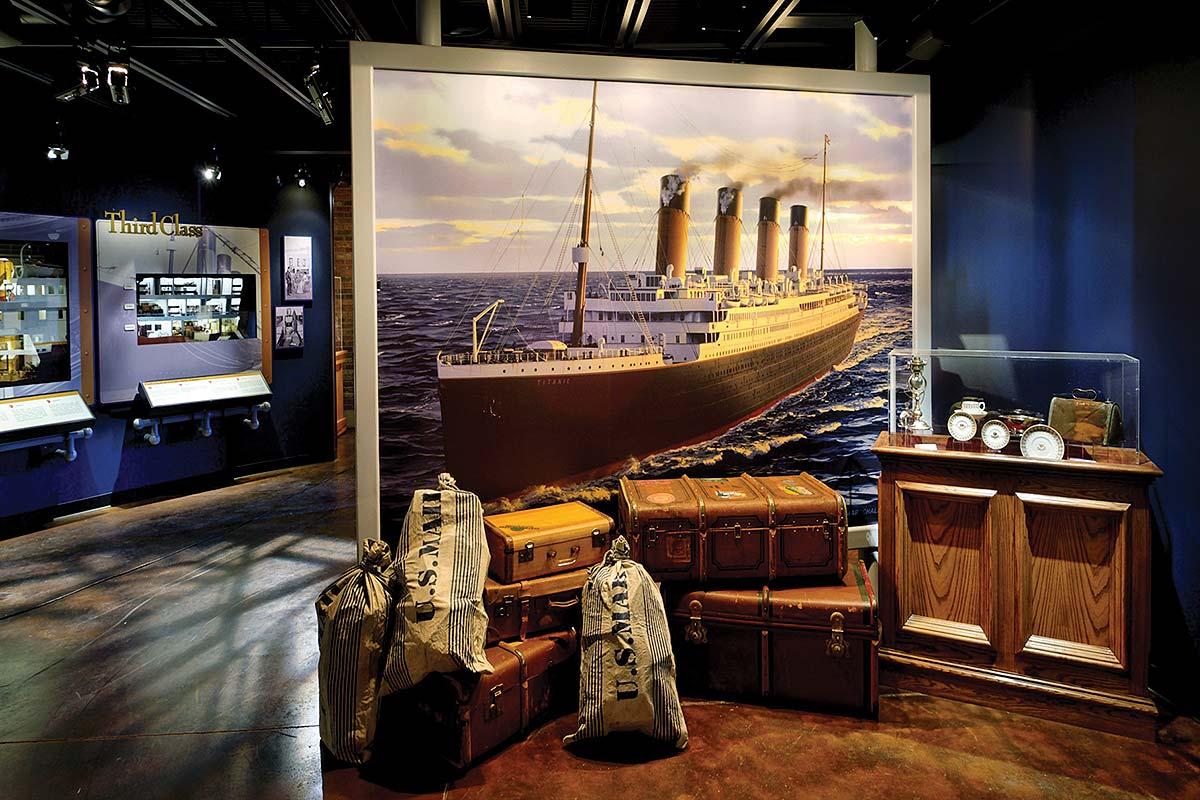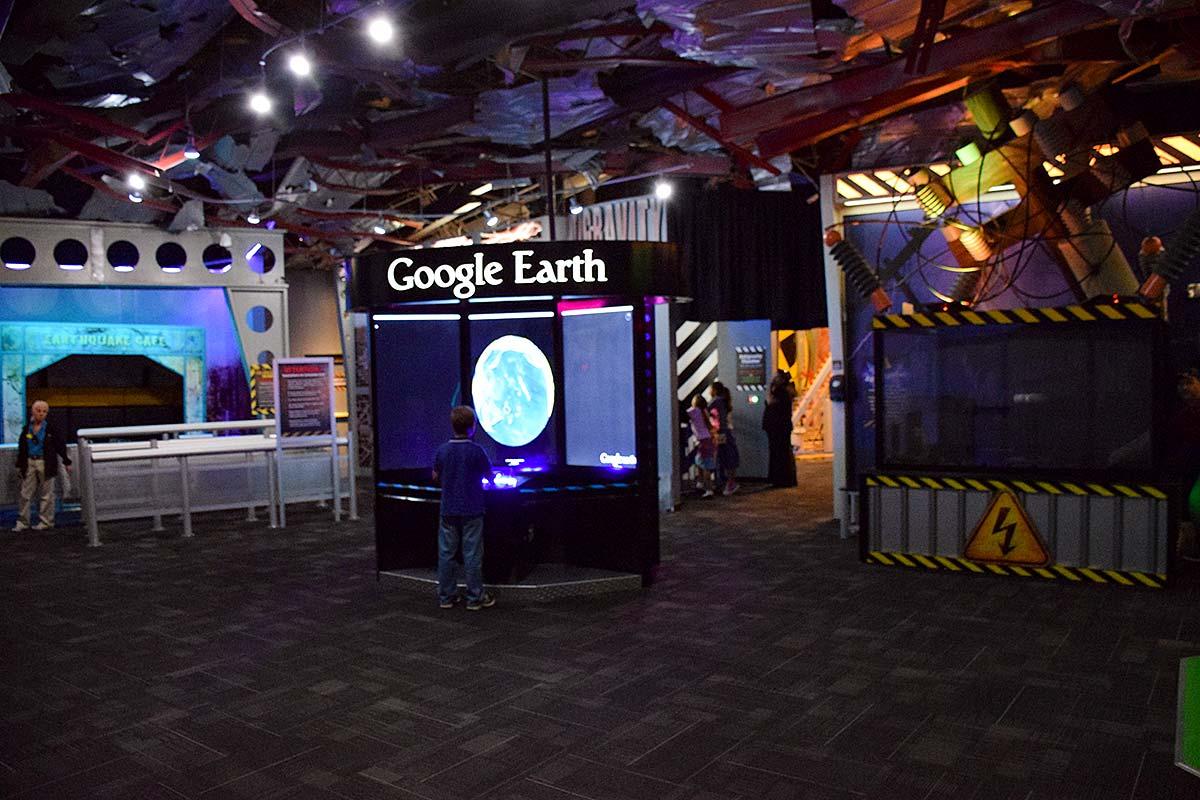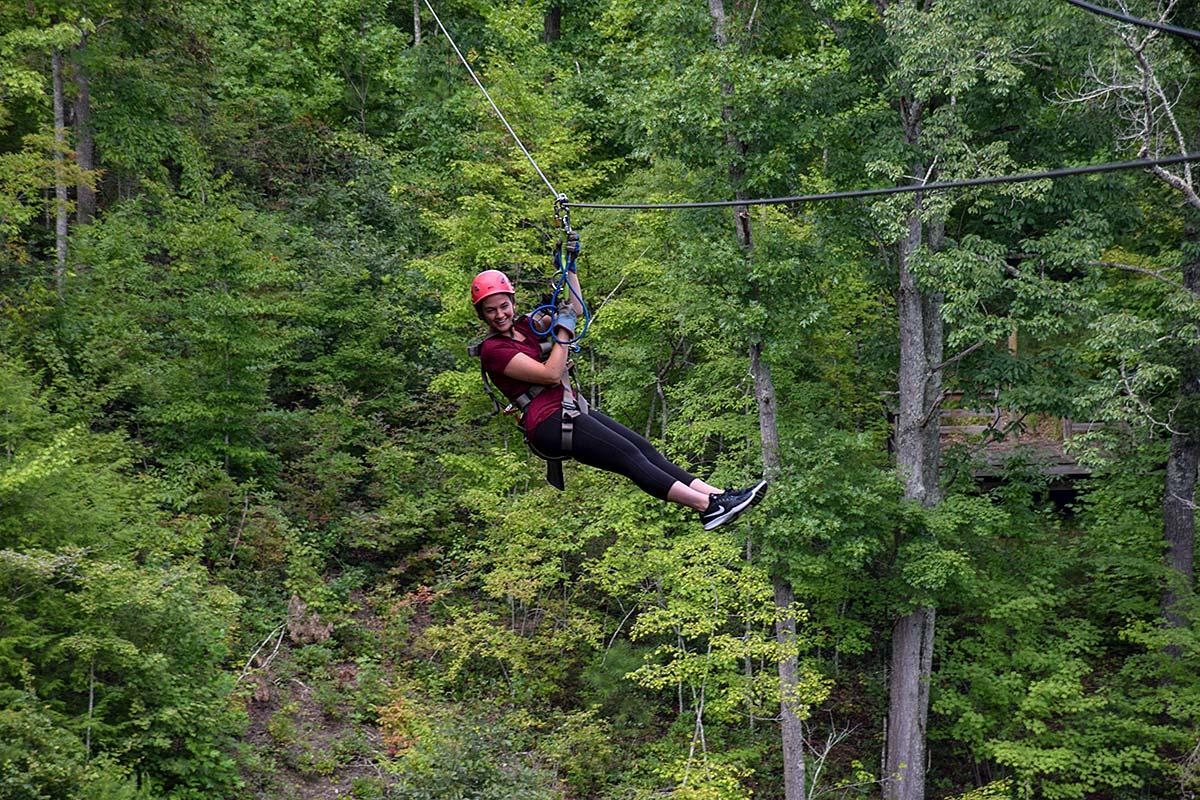 This content posted by Smoky Mountain Ziplines. Visit our home page, smokymountainziplines.com for more information on zipline adventures in the Smoky Mountains.